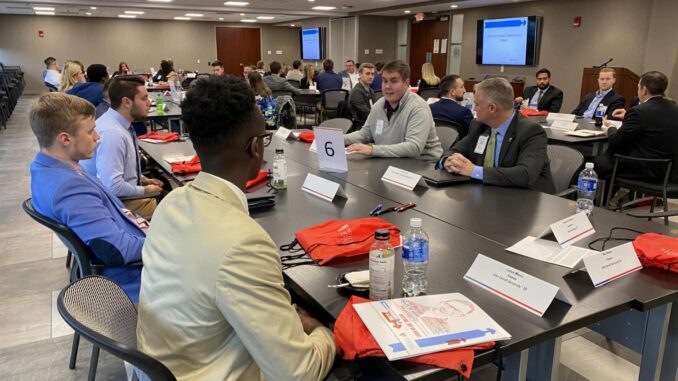 The Ohio Foundation of Independent Colleges provides businesses with a variety of ways to connect with today's students
By Corinne Minard
During the pandemic, connection—to our families, our communities and our companies—has become more important than ever. For the Ohio Foundation of Independent Colleges (OFIC), COVID-19 has reinforced the importance of its mission to connect students who attend independent or private universities and colleges in Ohio with corporations and organizations in the state.
"Our work is that of connecting corporate Ohio to students at our 33-member campuses," says Bill Spiker, OFIC president. "At a point in time where we are now, where college grads coming out looking for positions and companies are looking to find good talent, that career connection is a real important one and we feel that we can play an important role in that."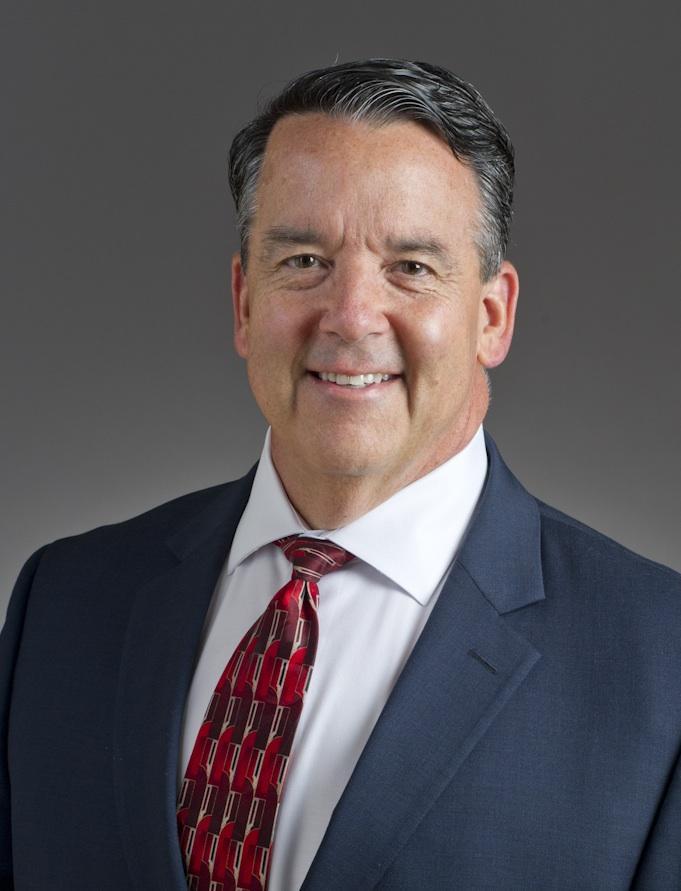 OFIC was founded in 1950 with the goal of supporting the state's independent colleges and universities. Over its 70 years of existence, OFIC has evolved to better support its students as well as the corporate donors that support the organization. It does this by creating multiple ways for Ohio companies to connect with the nearly 80,000 students that attend its 33 member institutions.
One of those ways is by helping donor organizations create scholarships for OFIC students.
"We will sit with a donor and we will customize a scholarship," says Liz Johnson, regional vice president for development at OFIC. For example, a donor in the banking industry could come to OFIC with the goal of reaching students interested in IT and fraud.
"As long as it's not too narrow of a scope where we wouldn't have any students to even select from in our pool of nominations, we really will work with a donor to fine-tune the type of scholarship students they want to support," she says.
In addition to supporting students considering careers in Ohio-based industries, these scholarships also give companies the opportunity to connect directly with these students.
"We're looking for ways to steward that scholarship—build a relationship between a donor and a student," adds Johnson.
This can range from helping a company set up a lunch with a scholarship student to other professional development opportunities.
"We are flexible, we can customize selection criteria to help the donor achieve their objectives," says Johnson.
Another way OFIC connects students to companies is through its annual CareerFest events. Typically held twice a year—once in early fall and once in the winter—CareerFest brings together students from its 33 member schools to meet with recruiters from corporations, governmental entities and nonprofits for an exclusive career fair.
"It is a solid event for students," says Johnson. "Maybe they've had a career fair on their own campus and they've met people from the same companies, they've started building relationships with those folks, and then they can come to one of the OFIC events and continue building relationships."
Last year, 600 OFIC students attended a CareerFest. With COVID-19, OFIC is planning to offer a virtual career fair event next year in early February. More details will be announced soon.
For companies looking for more face time with students, OFIC has found yet another way to connect them with its campus-to-career events. During these events, students are invited to spend a day at a company's headquarters or offices. There, they can learn more about what the company does, talk to current employees and gain insight into a possible career. Sherwin-Williams, Eaton Corporation, Huntington Bank, Avery Dennison and FirstEnergy have all hosted these special events.
Another business that has taken advantage of all three of these connection opportunities is National Interstate Insurance, which is headquartered in Richfield, south of Cleveland. A wholly owned subsidiary of Great American Insurance Group since November 2016, the company offers specialty insurance for transportation.
"If it's on wheels, that's what National Interstate does," says Tony Mercurio, president and CEO of National Interstate Insurance and executive vice president at Great American Insurance.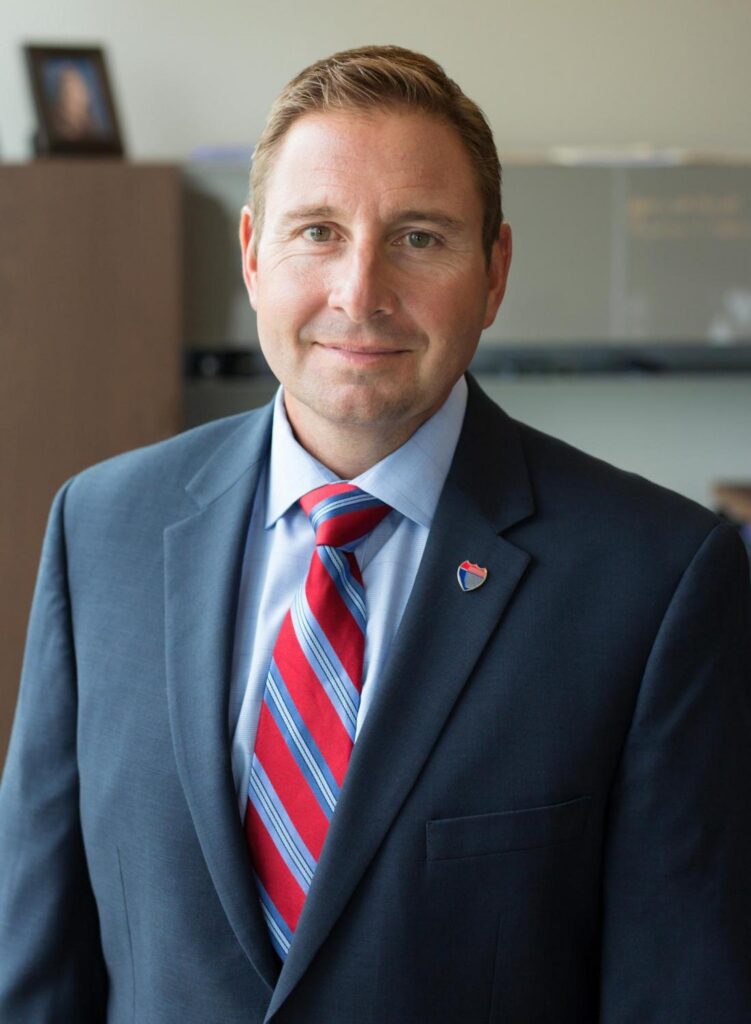 The company employs about 800 people across more than 35 states, but the majority of employees are based in Ohio.
"In 2016, we began attending the annual career fairs hosted by OFIC. As time went on, our relationship developed into scholarship opportunities for students primarily in the insurance/risk management field, as well as inviting students onsite to visit our corporate campus, meet our senior level leaders and learn more about the insurance industry," he says.
Mercurio says that the partnership with OFIC has assisted the company in introducing more students to the possibilities of the insurance industry. According to National Interstate Insurance, there will be roughly 30,000 insurance job openings in the state through 2025. As OFIC students are statistically more likely to remain in the state after graduating when compared to those who attend a public university, and several OFIC schools offer programs dedicated to insurance and risk management, reaching those students while they're still attending school is key.
"Our continued investment in OFIC has allowed us to increase our talent pipeline for young professionals," says Mercurio. "Our ability to attract and retain talent, while building a recognized employer brand, has been positively impacted through our association with OFIC."
That's music to the ears of Spiker, who, as president of OFIC, spends much of this time connecting with corporate and foundations donors to share the benefits of an independent education and how they can become partners with OFIC.
"The studies have shown that graduates from independent, private colleges and universities have a quicker onboarding to their role in the company," he says. "They come with skills of communication, both listening as well as presentation skills. They're problem solvers and work in teams well. They are sort of that person that a company would want to hire because of the experiences they've had on small, liberal arts campuses where the attention is on the students—their learning and growth."
Connecting with these types of graduates is a connection all Ohio businesses can get behind.
Doing Business & Doing Good
While Ohio Foundation of Independent Colleges (OFIC) scholarships can be tailored to suit a company's interests, they are also a great form of philanthropy. About 40% of students who attend OFIC schools are first-generation college students, and the scholarships are geared toward low-and-moderate income students.
"Our scholarships are designed to allow students to complete their bachelor's degree. The pandemic's economic impact has hit both our students and their parents, creating a lot of uncertainties. How are they going to meet the unmet need between financial aid packages and the out-of-pocket expenses?" says Liz Johnson, regional vice president for development at OFIC. "We need to make sure that our students are not dropping out of our campuses because funds are not available. We also need to do our part to keep Ohio's talent pipeline full. Philanthropy can help fill financial gaps and allow a donor to help students secure their dreams of a college education and a bright future as members of Ohio's workforce."
Those interested in finding ways to support students and OFIC can learn more at www.ofic.org.