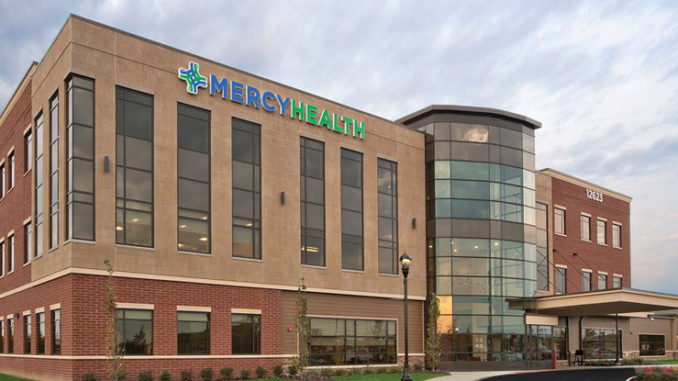 By Liz Engel
Ohio's largest nonprofit health care system pumped billions into the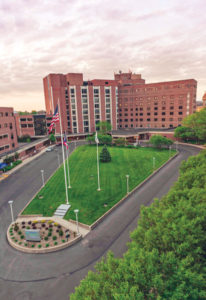 state's economy in 2016, but according to one of its top executives, it still flies under the radar of some.
Mercy Health, the Cincinnati-based Catholic ministry, generated a total annual economic impact of $10.1 billion last year, according to a new study by the University of Cincinnati Economics Center. Its total employment impact topped 75,500 jobs.
The 11-page report is the most comprehensive snapshot of Mercy's standing statewide since it last commissioned a similar study in 2011. Mercy, as it stands, is the largest nonprofit health care system in Ohio—and one of the largest in the U.S.
"What this says is Mercy is a key economic contributor to the state of Ohio," says Brian Smith, Mercy's chief operating officer. "And quite honestly, sometimes people lose sight of that fact."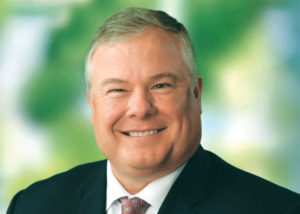 Among the findings, Mercy is the fifth largest employer in Ohio. At the time of the report, Mercy ranked fourth, but has since swapped spots with Ohio State University, per the Department of Development. Mercy lags behind another Cincinnati-based heavy hitter, Kroger Co., in the rankings, as well as Walmart Stores Inc. and the Cleveland Clinic Foundation, but has "propelled" to its position, state officials say. University Hospitals Health Systems in Cleveland, the seventh largest employer, and OhioHealth in Columbus, the eighth largest, are other examples of growing hospital/health networks.
Mercy also employed 31,430 directly in the Buckeye State in 2016, but its total employment impact exceeded 75,500. Its 801 points of care and other facilities includes 19 hospitals. And Mercy's six networks—Youngstown, Lorain, Toledo, Lima, Springfield and Cincinnati—encompass 33 percent of all Ohio residents. In essence, "one in every three…is a past, present, or potential Mercy Health client," the study says.
Other key stats:
– Mercy facilities spent $4.2 billion in 2016, which produced a total economic impact of $9.2 billion. When combining the economic impact of both operations and capital expenses, total economic output stands at approximately $10.1 billion.
– Mercy's total economic output in 2016 increased 7 percent from 2011. In 2016, total household earnings also increased by approximately 10 percent, while total employment was 29 percent higher.
– Mercy paid $257.8 million in income, sales, property and other taxes for local governments and the state of Ohio.
– Mercy provided $328.3 million—more than $6.3 million each week—in uncompensated care and other wellness benefits for Ohioans. That's a slight increase from the $326.5 million—in 2016 dollars—spent in 2011.
"We're the safety net in a lot of these communities," Smith says.

Smith says the health system has focused largely on organic growth, expanding in its current markets versus adding new ones, while Mercy Health finalizes a branding initiative that, in large part, completely phases out its previous Catholic Health Partners moniker. St. Rita's Medical Center in Lima will change its name to Mercy Health St. Rita's in September; Lourdes Hospital in Paducah, Ky., will be the last to rebrand next year, he says.
"I like to say we're the best-kept secret in Ohio," Smith adds. "A lot of people don't really recognize what we do as a system, because we've had different branding in each of our markets over the years. What this will help with most, I believe, is advocating for the poor and vulnerable in the state."
Mercy spent, on average, nearly $400 million annually on construction and capital investments over a three-year period, which produced a total annual economic output of $831.2 million.
In 2016, for example, Mercy wrapped expansions at Cincinnati's Jewish Hospital ($80 million) and Anderson Hospital ($74 million), respectfully. Each now boasts a new patient tower.
In 2014-2015, it invested $22 million to expand St. Charles Hospital in Oregon, near Toledo, with a new inpatient Behavioral Health Institute. The move consolidated much-needed mental health services under one roof and increased treatment options, including alcohol and drug addiction services
In Perrysburg, also on the outskirts of Toledo, officials recently announced a new $56.3 million facility that will house a micro-hospital, surgery center and medical offices. Patients requiring more complex care will continue to be transferred to Mercy Health-St. Vincent Medical Center, roughly 12 miles away; however, the majority will be able to stay closer to home. It's scheduled for an early 2019 completion.
While its impact is yet to be measured, the project was announced just months after Mercy completed a $14.9 million cancer center, also in Perrysburg, last November.
"I can walk around the state with the investments we've made that have helped us serve patients where their needs are," Smith says.
"Like any other industry, when you're facing the kind of macro-economics pressures that the health care sector is facing, scale becomes important," he adds. "I think you're seeing that across the country—not just at Mercy Health—as [systems] grow."
Additionally, spokeswoman Nanette Bentley says Mercy is investing in technology as part of its overall strategy for inorganic growth.
The system has partnered with a Cincinnati-based software startup, ReadySet Surgical, for example, as a means to cut loss in operating rooms. ReadySet uses a dashboard to ensure the surgical team has the "right equipment with the right sterilization parameters at the right time." Inefficiencies in the surgical supply chain account for over $5 billion of waste annually for hospitals in the U.S., a company press release says.
Mercy has deployed the program at one facility already, Mercy Health-Fairfield Hospital, and looks to pilot it at others as well.
"It's a very mutually beneficial partnership," Bentley says. "Given our size, we make a great testing ground for some of these companies to refine their solutions."
As for Mercy's future plans—i.e., furthering its reach in other parts of Ohio—Smith declined comment, but CEO John Starcher has said publicly that they're open and willing to explore new partnerships. The challenge: The state will further cut its Medicaid reimbursement in 2018. Mercy is the largest Medicaid provider in the state; over 22 percent of its patients are enrolled in program—so it's important to stay efficient.
"We have to find a way to absorb that," Smith says.