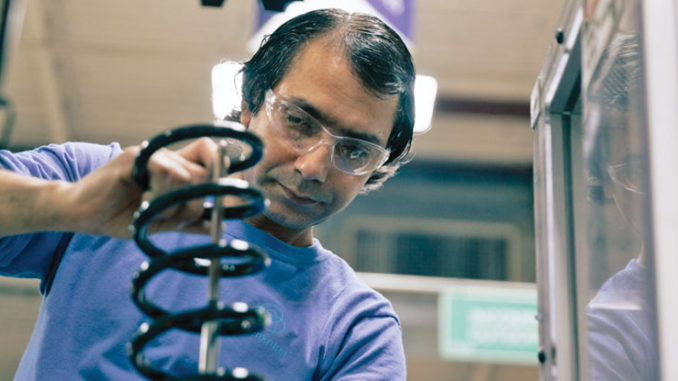 By Mike Boyer
Apprenticeships, a craft training approach that dates from the Middle Ages, is seeing new life as large and small companies across Ohio face the need to replace retiring Baby Boomers and find new employees to grow.
Ohio ranks third in the nation in the number of apprentices and seventh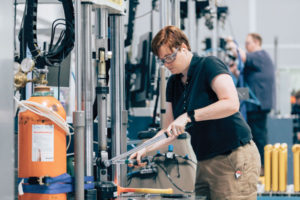 for the number of apprenticeship program sponsors, the Ohio Department of Job and Family Services says.
"Ohio has 948 sponsors and 19,307 apprentices in more than 200 diverse fields, including aerospace, construction, energy, health care, manufacturing and computer programming," says Angela Terez of the ODJFS's communications office.
Apprenticeship programs allow employees to split time between the classroom and a job while they acquire skills. Apprentices can earn as much as $60,000 annually without incurring student loan debt, the state says.
ThyssenKrupp Bilstein of America, a fast-growing manufacturer of automotive shocks in Hamilton, Ohio, has turned to the apprentice approach to develop its talent pool.
The company has developed a Youth Apprenticeship Program, recruiting up to six students from Hamilton, Princeton and Fairfield high schools who will receive a minimum of 200 hours of on-the-job training at $10 an hour at the plant and 140 hours of instruction for the national Manufacturing Skill Standards Council (MSSC) production worker certification through Cincinnati State Technical & Community College. Upon completion the students receive six hours of Cincinnati State credit.
The students complete their high school courses in the morning and split their afternoons between Bilstein and the MSSC training.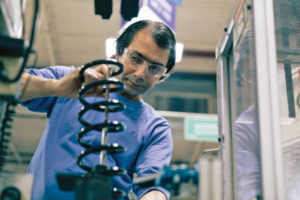 Fabian Schmahl, president and CEO of the German-based company, says the program will help develop a talent pool for the company and other employers.
"We really focus on how we want our business to transform over the next 3-5 years, not just the next quarter, and we feel this is an area where we can build a long-term pipeline of talent," he says.
"We believe manufacturing has a bright future here and while there's zero guarantee they'll later work for us, we're happy if everyone who does this with us finds fulfillment in manufacturing or a similar career outside our facility."
Students interested in the program can contact Lindsey Stanfill, associate human resources manager, at lindsey.stanfill@thyssenkrupp.com.
As Bilstein uses more technology in its manufacturing it is also increasing technical training for existing employees.
Schmahl says the plant considered developing its own full-scale apprenticeship program but decided Festo Didactic in nearby Mason, which offers a two-year apprentice program to other employers, was a better solution. It has a couple employees going through the Festo Didactic program.
In general, Schmahl says the state of Ohio and local schools are doing a good job training students for tomorrow's careers.
The state has stepped up its efforts to promote apprenticeships with a website apprentice.ohio.gov with information for employers and students.
The ODJFS also teamed with the Great Lakes Higher Education Corp. to offer $1,000 "Tools of the Trade" scholarships to 200 construction and manufacturing apprentices in Ohio, to pay for equipment, books, tools and work clothes. ODJFS has also partnered with 10 community colleges to offer tuition reimbursement to participating students for completing pre-apprenticeship and registered apprenticeship programs in occupations identified by local businesses as needing workers.