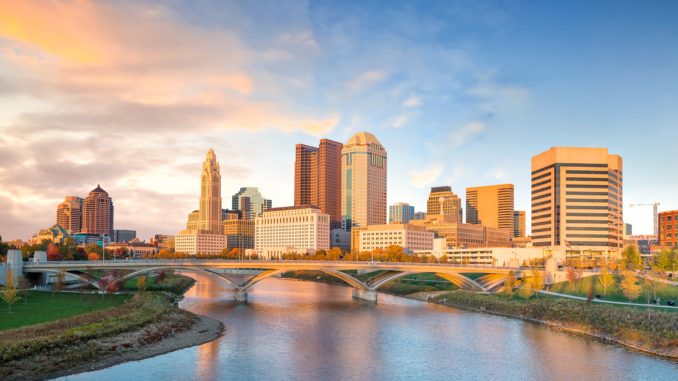 New national and state packages aim to help Ohio businesses
by Terry Troy
The $484 billion coronavirus relief package passed by Congress could not be coming at a more opportune time. With 26 million across the nation filing for unemployment benefits and almost 1 million out of work in the state of Ohio, the bill should bring relief to Ohio's small businesses, which are the backbone of our state's economy.
Last week, 109,369 people filed for unemployment in Ohio, according to the Ohio Department of Job and Family Services. And while that number is staggering, it does represent a significant drop in the number in recent weeks, with the State's scheduled phased-in reopening starting on May 1.
The new $484 billion relief bill will revive depleted loan programs from the CARES Act that were designed for distressed small businesses, many of which are staring into a bleak future. It provides $320 billion to replenish the Paycheck Protection Program (PPP), which was drained by need, and by some larger corporations and entities, some of which have agreed to refund the money to the government.
According to a recent study from the NFIB, conducted mid-April after the PPP and Economic Injury Disaster Loan (EIDL) programs had run out of money, approximately three quarters (75%) of small business owners had submitted an application for a PPP loan as of April 17. However, only one in five (20%) of those applications had been processed with funds deposited in the borrowers' account, leaving 80% of applicants in limbo.
About 40% of small business owners successfully submitted an application for an EIDL, with 77% requesting an emergency grant of up to $10,000. Only 10% of those requesting a grant received the funds, while virtually all (99%) of loan applicants have yet to receive their loans. According to Roger Geiger, NFIB director in Ohio, approximately 60,000, loans were approved out of more than a million small businesses in our state. Last week, JobsOhio, Peoples Bank and First Federal/Home Savings Bank announced a partnership to support existing small business clients with maintaining operations and payroll during the COVID-19 pandemic. The organization committed up to $50 million to assist Peoples Bank and recently merged First Federal Bank and Home Savings Bank to provide lending support to companies negatively affected by the coronavirus pandemic.
Earlier this month, the Ohio Bureau of Workers' Compensation approved a proposal from Governor DeWine to send up to $1.6 billion to Ohio employers this spring, with an estimated $1.4 billion going to private employers. The $1.6 billion is equal to the approximately 100% of the premiums employers paid in policy in 2018.
More than 170,000 checks started going out on Monday, April 20, with the process expected to be completed today, Monday April 27. This Friday, the state of Ohio will begin a phased-in program to reopen its economy. It couldn't come soon enough.