North Community Counseling Centers adds new facility
By Terry Troy
While most social and community-based health organizations are struggling to survive in the "new normal," others are continuing to grow. North Community Counseling Centers is an excellent case in point.
With its acquisition of a 6,400 square-foot Victorian-style home in Old Town East, the oldest community mental health agency in Franklin County continues to grow. Purchased last year, the house, which was built in 1910, will provide housing and treatment for 16 women who are struggling with mental health issues, addiction and homelessness.
"They will be able to live there for approximately nine to 12 months," says Katrina Kerns, president and CEO of North Community Counseling Centers, who joined the organization five years ago. "They will receive wrap-around services from a team of nurses, psychiatrists and case managers, all in a historic home setting. We are really hoping it will become a place of healing and a place where they can rebuild their lives."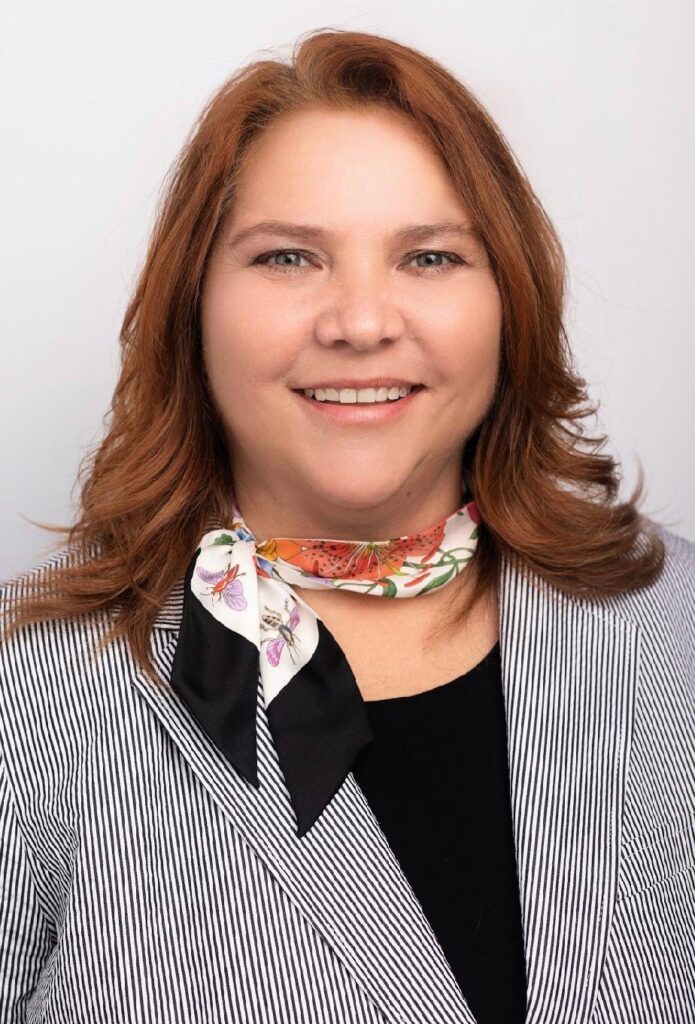 The acquisition is a prime example of how community and nonprofit organizations are able to partner in Franklin County. North Community Counseling Centers (NCCC) was able to fund the purchase of its newest facility through the ADAMH Board of Franklin County, while the Osteopathic Heritage Foundation gave NCCC a grant for all the furnishings in the home.
"We have a really strong relationship with the ADAMH Board and [we] are one of their lead providers," says Kerns of the special relationship the two organizations enjoy. "Over the years, they have really turned out to be a great partner, opening a lot of funding doors for us so we can really take care of the community.
"We belief we have a moral and social responsibility to take care of the community, and to be a voice for those who are more vulnerable or without a voice."
NCCC is a nonprofit mental health agency with multiple locations across Franklin County that helps individuals, couples and families with challenges related to mental health and addiction through nine different programs. And while NCCC is currently enjoying growth, it still faces challenges, especially during the pandemic.
"We've had to be nimble and adaptive and maintain open communication with our staff and clients," says Kerns. "We moved primarily to remote services through telehealth. That has been the principal change."
Acquiring PPE and the increased cost of cleaning and supplies have also been challenges, Kerns notes.
"The pandemic disproportionately impacted those most vulnerable and at risk and we have seen an increased need for our services," Kerns adds.
From its various locations in Central Ohio, NCCC offers multiple services, which include individual and group counseling, psychiatry, case management, substance use disorder treatment, housing coordination, residential, school-based therapy, child and adolescent therapy, ACT team services, and programming specific to vulnerable populations such as refugees, immigrants, women and people experiencing severe and persistent mental illnesses.
"And our services can be received from the safety and comfort of the client's home or at any of our locations," Kerns adds.
NCCC's Bridge site is located on the north side of Columbus and is its oldest location. The Bridge was originally a 19th century farmhouse that now serves folks with mental health and substance use issues.
"We provide substance groups and Medication-Assisted Treatment (MAT)," says Kerns. "We also have services available in Somali, Swahili and more. We provide case management, nursing and psychiatry at this site, and it also is the home of our community garden."
NCCC's North office is just a few blocks away from the Bridge site and is the home of its administrative and corporate offices as well as a youth and adolescent outpatient program.
"We serve children ages 5 and up from this site and provide in-person and telehealth mental health services as well," says Kerns.
The North office is also home to NCCC's Assertive Community Treatment (ACT) Team. The ACT team is a "hospital without walls" and serves NCCC's clients with the most severe and persistent mental illnesses. The intake department is also located in the North office.
The West site is located across from a major hospital on the west side of Columbus, and, as with all of NCCC sites, is on the bus line. The West office houses mental health and substance use treatment for adults in addition to case management, nursing and psychiatry.
"We provide substance treatment and prevention groups, Medication-Assisted Treatment (MAT), and have just launched a COVID-19 Support Group as well," says Kerns. "The West site is also home to our Spanish-speaking clinicians and case managers and upcoming Latinx programming."
NCCC's West office is home of the Women's Empowerment Program, which serves to prevent substance abuse and risk factors that specifically affect women. The office is set in the heart of one of the largest Spanish-speaking neighborhoods in Columbus, providing a prime opportunity for community engagement with our Latinx program.
The Center for New Americans (CNA) is located in Reynoldsburg/East Columbus.
"This site serves the Bhutanese-Nepali community as well as any other folks that are new to the U.S.," says Kerns. "The site provides education, advocacy, case management and community outreach and is staffed by multi-lingual and Nepali-speaking staff."
CNA reaches the Bhutanese-Nepali community in a "culturally humble way," Kerns says, and works to eliminate many barriers that community members face.
"This program has received grant funding to engage with the public in innovative ways, including dance, karate and language classes, free produce markets, census education and collection, support groups, and more," Kerns adds.
Kerns was recruited by NCCC five years ago, when NCCC's former CEO of 30 years retired. Her mission was to help build the organization and to create a greater awareness.
"I was recruited to build the program and ensure sustainability or to help our board with a merger," Kerns explains.
When she took over, NCCC had 28 employees, two programs and an operating budget of $1.28 million. Five years later, NCCC has 138 employees, nine major programs, a $10.4 million operating budget and serves over 5,000 clients.
"So now the merger is basically off the table," Kerns says.
In addition, NCCC has seen a 30% growth in gross revenue and 60% growth in net income under Kerns' tenure. That growth has contributed to NCCC's new programs and the commitment from NCCC's staff to take care of the community well into the future.