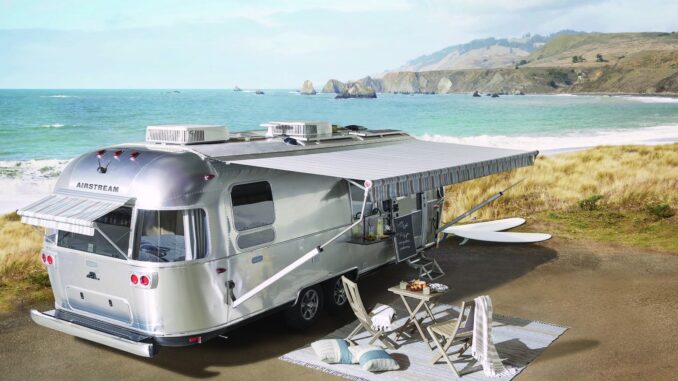 Travel trailer/motorhome manufacturer calls Jackson Center home
By Lynne Thompson
It's an icon of the American Road. Its retro-yet-futuristic silver bullet design distinguished by a riveted aluminum exterior.
There is simply no mistaking an Airstream.
High-quality construction, form-follows-function interior design and an accompanying aura of adventure have attracted generations of loyal customers during the Jackson Center company's 91 years in existence. And sales have only increased during the COVID-19 pandemic, according to Bob Wheeler, president and CEO of the company.
"In 2021 we saw a dramatic increase in business over 2020, which was a dramatic increase over 2019," he says." And we expect 2022 just to continue that trend. We're talking double-digit percentage increases in every one of those years."
Founder Wally Byam built his first travel trailer, a tent pitched atop a Ford Model T truck bed, in 1929. The Stanford grad loved to camp. But his first wife hated sleeping on the ground. He subsequently sold $5 plans for building a permanent teardrop-shaped model through a Popular Mechanics ad. Requests for trailers from campers with no interest in building their own prompted him to open a Culver City, California, factory in 1931.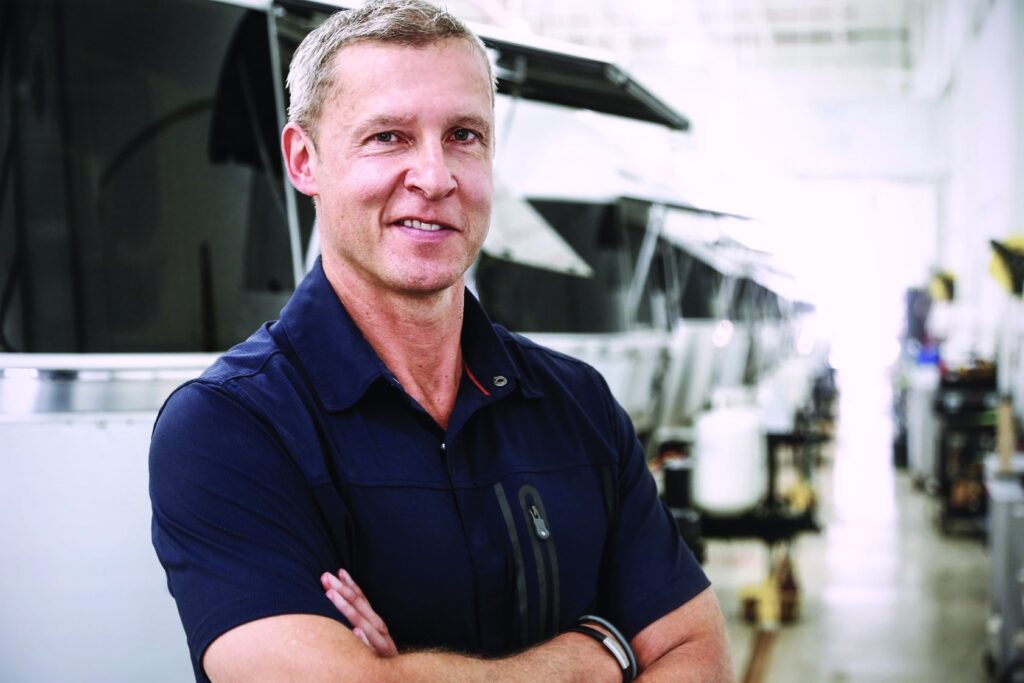 "He envisioned a trailer that would go down the road like a stream of air—that's [how] the name Airstream was born," Wheeler says. Byam, inspired by aerodynamic aircraft construction, introduced his first riveted aluminum model in 1936.
By 1952 Byam was looking for a new manufacturing location that would facilitate distributing travel trailers to the East Coast. He settled on a factory for sale in Jackson Center. In 1954, he convinced a water-heater manufacturer to develop the first water-heater system for a trailer. By 1958, Airstream had developed the first travel trailer that didn't require external hookups for power and the like.
Other firsts followed, such as integrated furnaces, pressurized water systems and deployable awnings. Recent improvements include technology that allows owners to remotely check tank levels, control temperature and lighting with their smartphones and a self-powered electric travel trailer that doesn't reduce an electric towing vehicle's driving range. It even can drive itself into a campsite when unhitched from a towing vehicle.
In 1974, Airstream ventured into the motorhome market with the Argosy, a product made of less-expensive aluminum that was discontinued in 1978. A Type B motorhome—a motorhome built inside a van chassis, or body—followed in 1987. The aluminum motorhome was discontinued in the 1990s; the Type B evolved into the Interstate. The latter, first offered in 2004, resulted from the availability of Mercedes Benz's Sprinter van chassis in the United States.
"It was the first chassis available here domestically that really met our brand standards," Wheeler says. "It was big enough, had a great powertrain that got excellent fuel mileage. And it had Mercedes Benz's quality and reputation."
Collaborations and partnerships with the likes of Design Within Reach and Eddie Bauer have endowed interiors with a range of decors. More recent endeavors produced a Tommy Bahama special-edition travel trailer and motorhome and a line of Airstream-inspired Pottery Barn goods that yielded a special-edition travel trailer.
In fact, Wheeler's main challenge is meeting current orders. The same pandemic that is driving demand has created supply-chain, shipping and workforce issues and delayed adding approximately a dozen dealers to the existing 80 or so in the United States.
"We want to grow the company," Wheeler says. "But our approach is, 'If you build it, they will come.' If we continue to deliver an excellent customer experience, then the business takes care of itself."