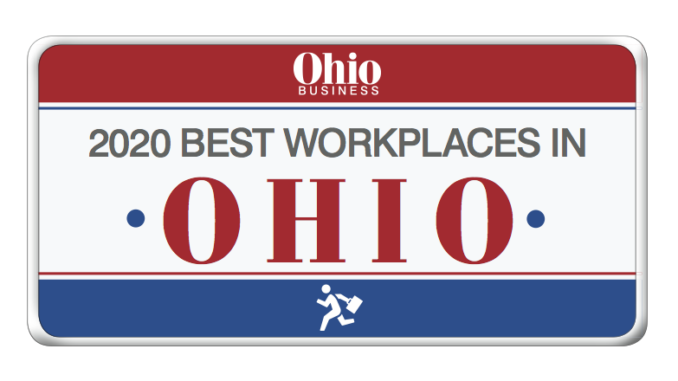 By the Editors
Many things have changed in 2020, including what even constitutes a workplace. Many companies had to reduce the number of in-office staff or move their entire workforce to working remotely. And several factors that contribute to a great workplace—in-person team events, welcoming offices and fun amenities—have a smaller impact or are no longer happening.
However, many companies in the state are still Best Workplaces in Ohio. While most nominations were received before COVID-19 started affecting the state, we checked in with all businesses to see what they were doing to remain a Best Workplace. From home food delivery and sharing pet photos to virtual team building and new health programs, these companies did their best to help their workers feel valued during these difficult times.
The fifth annual Ohio Business Magazine's Best Workplaces in Ohio reminds us that Ohio is still a great place to work. Read on to learn about some of the best workplaces in the state.
Nomination Process
For the fifth annual Best Workplaces in Ohio feature, a nomination form was emailed to businesses throughout the state, inviting them to self-nominate. The nomination form was also posted on the magazine's website and social media accounts for companies not on our email list. For-profit, nonprofit and government institutions were invited to participate. Nominees were asked to provide information on topics such as their company size, engagement with employees, benefit structure and past awards. The winners were then selected by committee. If you are interested in nominating your company next year, subscribe to the Ohio Business magazine and newsletter (both of which are complimentary) at OhioBusinessMag.com.
2020 Best Workplaces in Ohio
Everyone has had to adjust to the new normal, including this year's Best Workplaces in Ohio. We followed up with this year's winners to see what they had done to adjust while remaining a great place to work.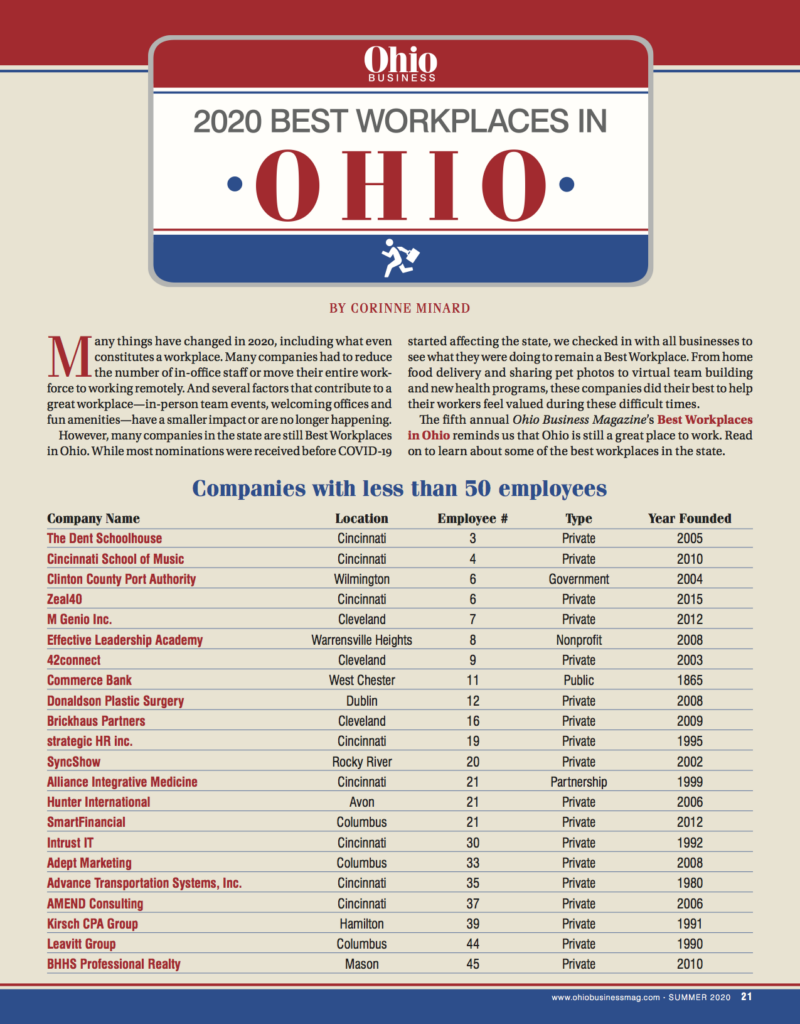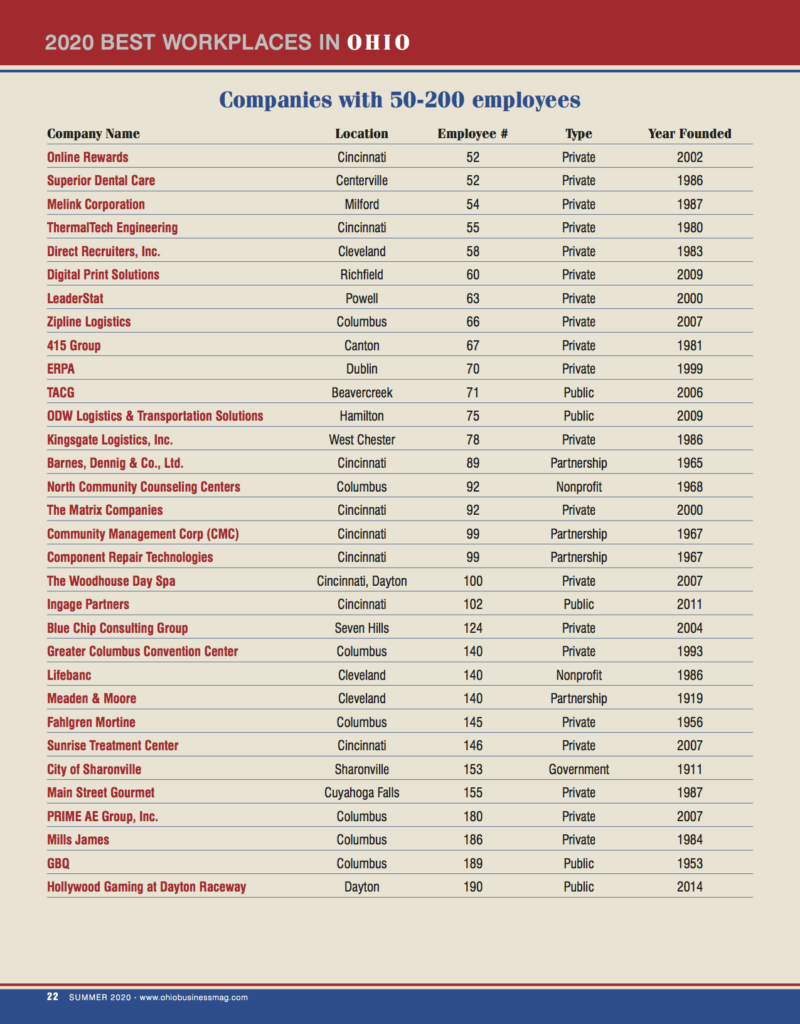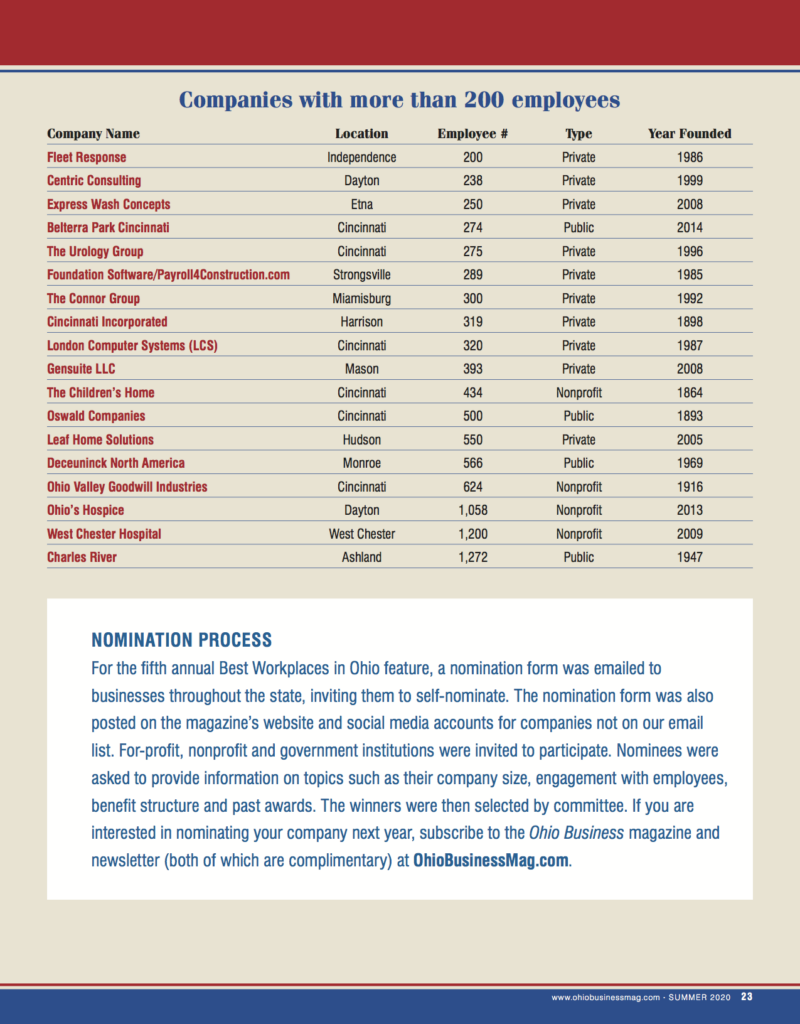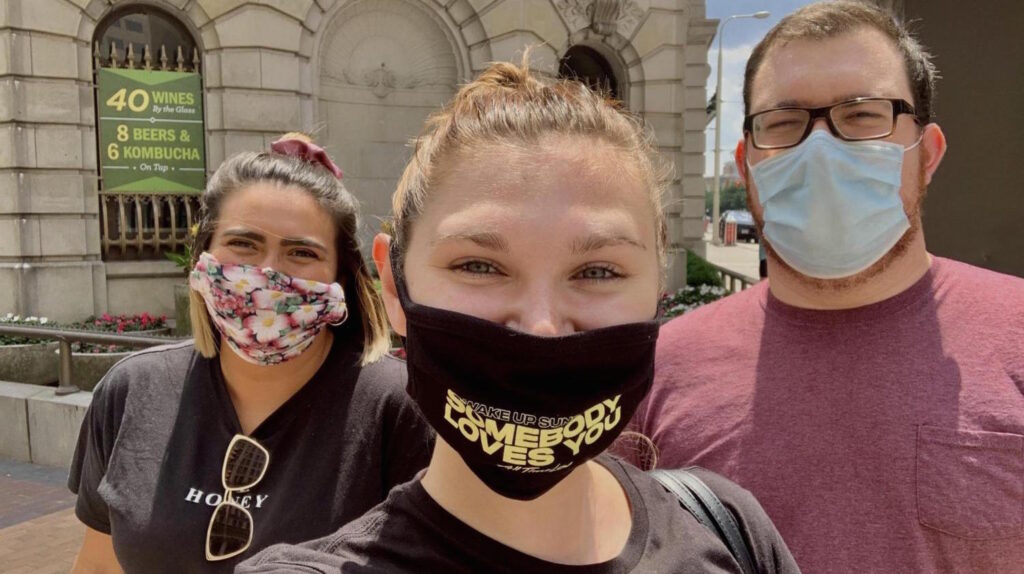 42connect • Cleveland • 9 employees
Digital marketing company 42connect started implementing Google Hangout meetings every week, giving staff an opportunity to discuss good news, both personal and professional, but the company also went the extra mile, delivering meals to employees' homes that were tailored to their food preferences. "It's about making our team know that we care and want to see each person succeed," says Brian Ferritto, owner and director of digital strategy.
Leaf Home Solutions • Hudson • 550 employees
In 2005, LeafFilter Gutter Protection started with one office in Northeast Ohio. Now boasting more than 87 locations and thousands of employees across North America, LeafFilter has become one of the world's largest gutter protection companies.
In 2019, LeafFilter's parent and sister brands, Leaf Home Solutions (LHS) and Leaf Home Safety Solutions (LHSS), respectively, were launched. As of 2020, there are a total of 92 offices under the Leaf Home Solutions umbrella. All products offered by LHS and its brands assist homeowners in both preserving their personal safety and making the home they love more maintenance-free. Including gutter protection, walk-in tubs, walk-in showers and stair lifts, the products offered by LHS are as diverse as its many employees and customers.
Despite so much growth, LHS has maintained its roots in the communities it serves. At the local level, two of its grandest annual endeavors include fundraising for the Cystic Fibrosis Foundation and raising both funds and school supplies for the LeBron James Family Foundation's I PROMISE School in Akron. In 2019, LHS employees also participated in the Walk for Babies to benefit the NICU in Akron Children's Hospital and gathered funds and supplies for Wags 4 Warriors.
Employees are also encouraged to volunteer in their communities as much as possible, as giving back is a theme echoed throughout the morals of both brands and LHS employees.
In addition to fostering and encouraging the growth of professional skills, Leaf Home Solutions places great emphasis upon team bonding and fun. In 2018, for example, LeafFilter employees were rewarded for meeting and exceeding goals in a unique way. A giraffe at the Columbus Zoo, named "Digi" for the efforts of the digital marketing team, was sponsored by LeafFilter Gutter Protection, and a donation was made to the Giraffe Conservation Foundation in their honor.
This same quirkiness is reflected throughout the design of LHS's corporate office and call center. Bright colors, unique artworks and wide, open workplaces encourage creativity and comfort. This, combined with excellent benefits including free health care, makes employees feel right at home.
Leaf Home Solutions is honored to be recognized as a top workplace. By placing employees and customers alike as a priority, the company has empowered its internal audience to make work fun and rewarding.
The "Leaf" team is growing every day, and we would love for you to be a part of it! Visit leaffilter.com/Careers for more information.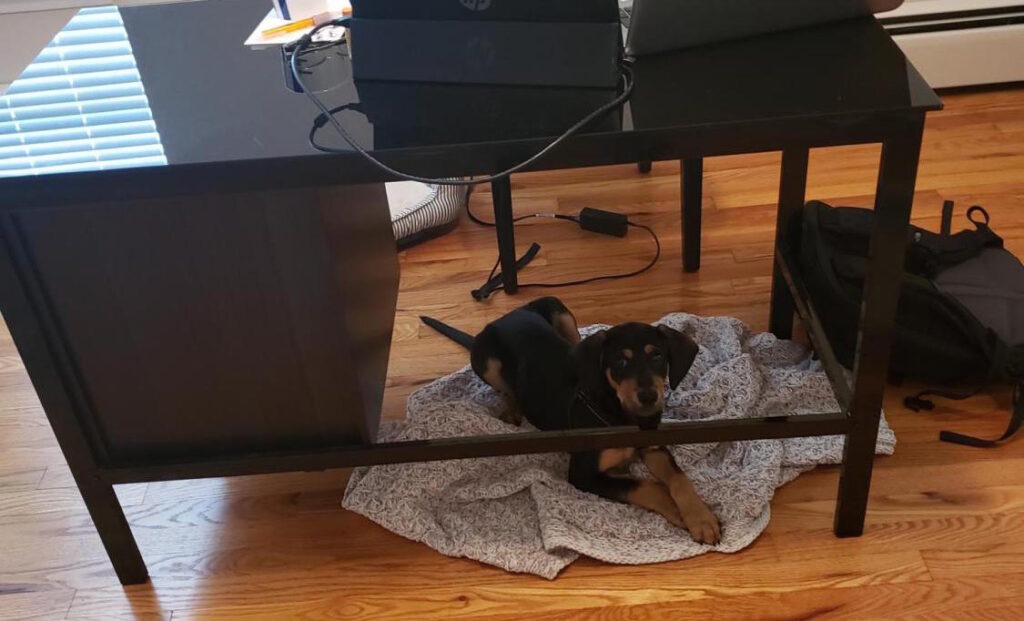 Barnes Dennig Co., Ltd. • Cincinnati • 89 employees
Accounting firm Barnes Dennig focused on giving employees ways to connect, from firm-wide virtual happy hours to a weekly vlog hosted by the managing director to ensure everyone felt informed. The firm also created a Barnes Dennig Pic of the Day blog for employees to post pictures of their new workstations and animal helpers.

Centric Consulting • Dayton • 238 employees
Many of business consulting firm Centric Consulting's employees already worked remotely when COVID-19 started impacting the state, so the firm turned its attention to supporting them during this unprecedented time. Employees were encouraged to take paid time off, more time was given to checking in with each other during virtual meetings and a new blog series, called Stories from the Couch, was created so employees could share the things they were doing to remain positive, connected and productive.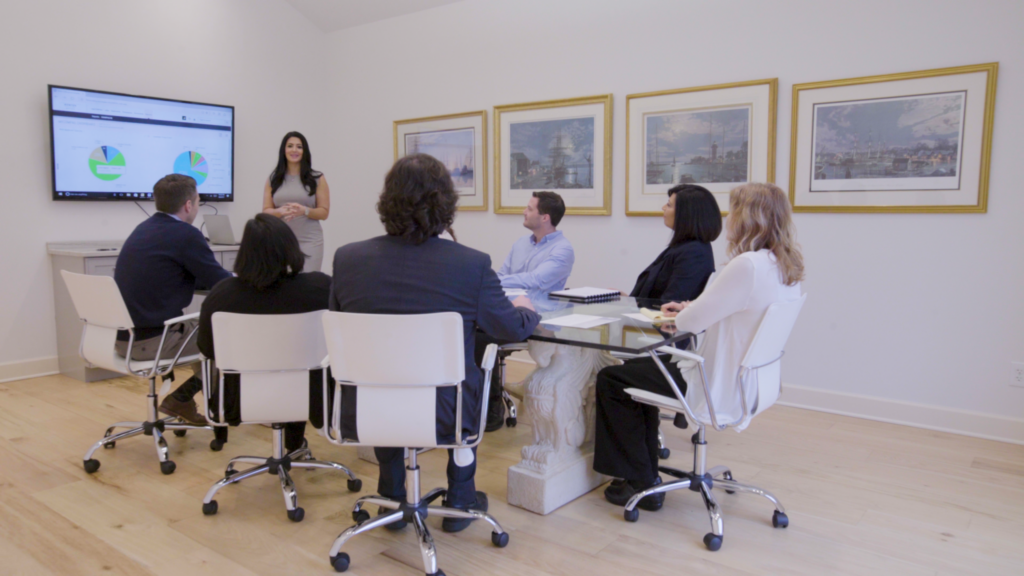 Hunter International • Avon • 21 employees
Recruitment company Hunter International quickly found new ways to engage employees so as to keep its collaborative culture while working from home. What were once monthly company-wide meetings became weekly ones. Teams started having daily video calls that included games and more casual conversation topics. And the company hosted virtual happy hours and found surprising ways to celebrate employees' birthdays and work anniversaries.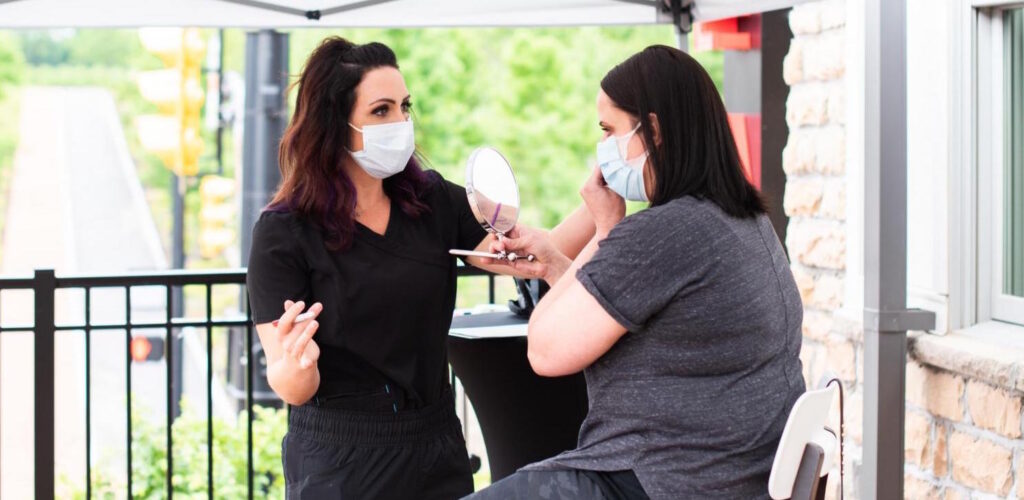 Donaldson Plastic Surgery • Dublin • 12 employees
Donaldson Plastic Surgery feels its company culture has strengthened during this time, as the company created multiple ways to connect. While the office was closed, the office hosted weekly digital meetings and regular happy hours. When Donaldson was able to reopen it hosted an event called Confidence is Essential in which community members could nominate those who had gone above and beyond for others during COVID-19 to receive a complimentary Botox treatment.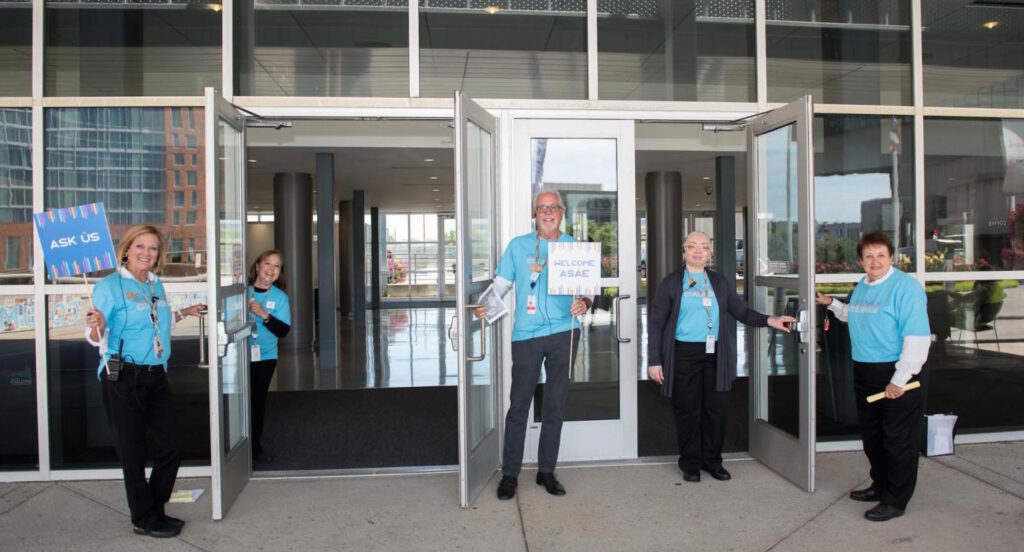 Greater Columbus Convention Center • Columbus • 140 employees
While the Greater Columbus Convention Center was closed, the convention center, along with the Hilton Columbus Downtown, Levy and Franklin County Convention Facilities Authority teamed up to provide weekly complimentary meals to its employees. Staff members were also kept up to date on any changes with two all-staff Zoom calls and periodic emails from the general manager and human resources manager.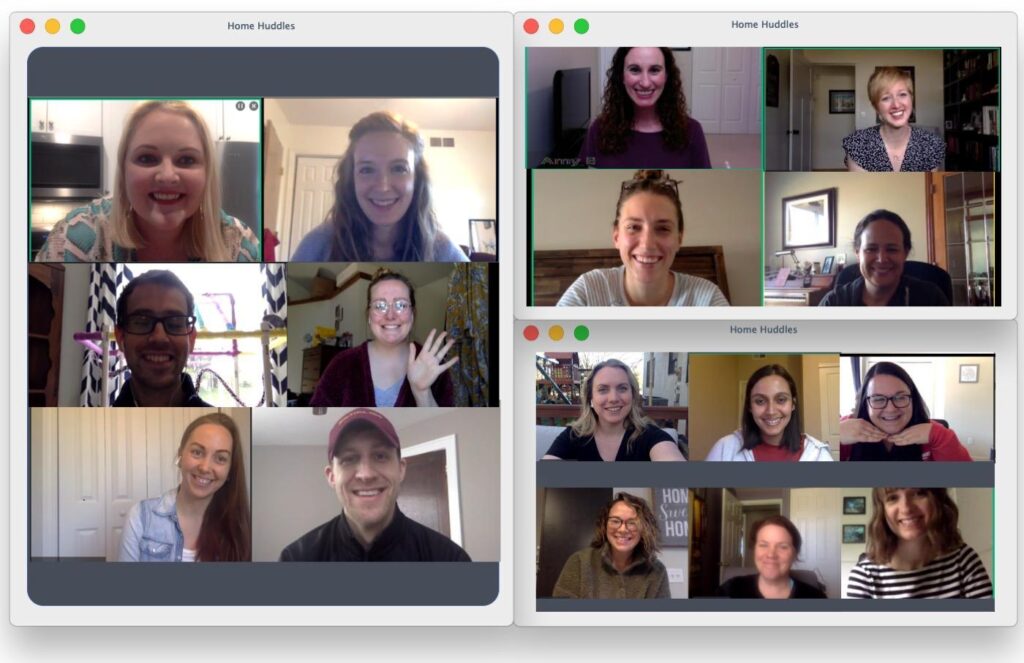 Fahlgren Mortine • Columbus • 145 employees
Marketing and communications firm Fahlgren Mortine implemented several new internal programs to keep employees connected. CEO Neil Mortine sent out a regular email, called "Notes from Home," to staff with regular updates about the company; quarterly meetings were moved from in person to digital; Mortine and his wife Christine read stories to employees' families during the virtual Mortine Moment; the company hosted regular Home Huddles for employees with similar interests; and the firm sent out frequent surveys to employees to see how they feel about the company.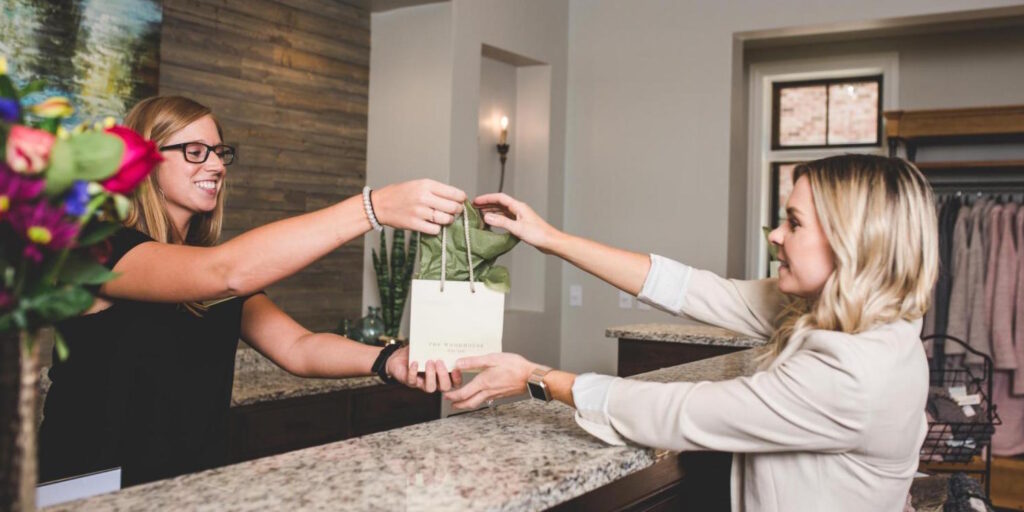 The Woodhouse Day Spa • Cincinnati, Dayton, Liberty Township • 100 employees
The Woodhouse Day Spa closed its locations throughout the state for six weeks, but it worked to stay engaged with its staff during that uncertain time. The leadership team made themselves a resource for furloughed team members, even helping them navigate the unemployment process. Woodhouse sent emails to staff twice a week and hosted virtual social events to keep everyone connected.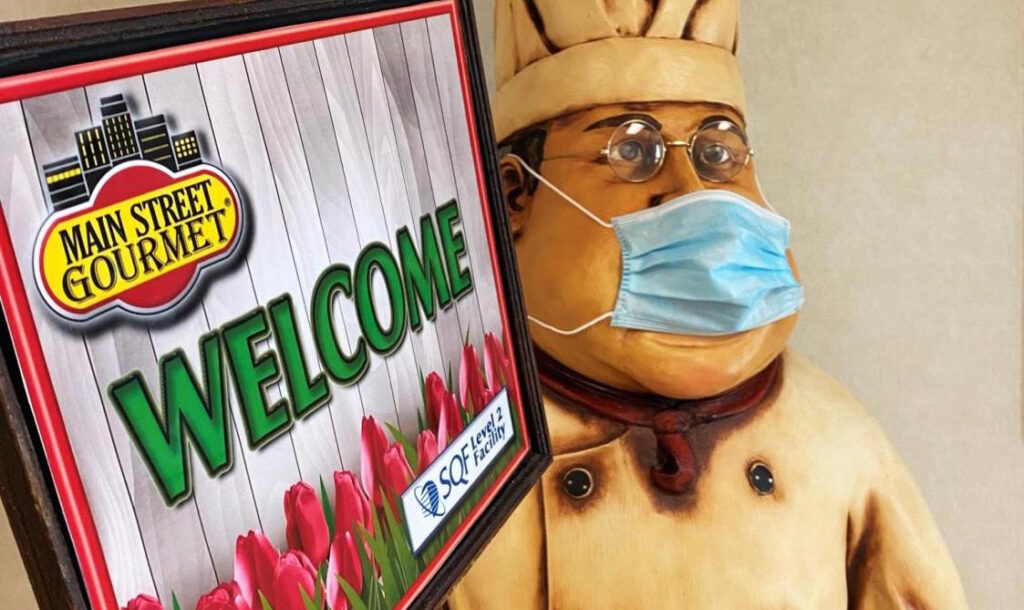 Main Street Gourmet • Cuyahoga Falls • 155 employees
Main Street Gourmet, like many companies, had to make difficult moves to stay afloat, which included laying off employees and cutting hours. But instead of keeping the focus on the company, Main Street Gourmet partnered with Shore Capital Partners to award a total of $45,000 to 50 individuals who had been laid off or lost hours. With the opening up of the state's economy, Main Street Gourmet has been able recall most of its laid-off workers and increase worker hours.