The BWC is working with employers and MCOs to offer free wellness plans to at-risk workers
By Deborah Rutledge
The Ohio Bureau of Workers' Compensation is delving into workplace wellness with its Better You, Better Ohio!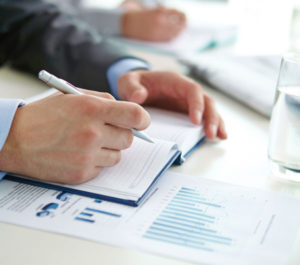 Program, a free wellness plan for workers at greater risk of on-the-job injuries.
BWC CEO Sarah Morrison says Better You, Better Ohio! targets employees of businesses with 50 or fewer workers in construction, manufacturing and agriculture and a total of 12 industries that experience higher injury rates than others on average.
Rolled out in February, the plan is administered by ActiveHealth Management and funded—by $6 million per year for two years—through the bureau's strong investment returns, Morrrison says.
But what makes the plan so unique is its direct offer to employees, at no cost to them or their employers, says Bob Braun, the regional business development manager for the southwest region.
"We're directly appealing to employees," asking only for support from employers to approach their employees, Braun says. "There's no administrative costs to the employer, no program costs—we're going directly to the employee.
"No other workers' comp system does this—we're not aware of any," he adds. "Most workplace wellness programs start with the employer and are handled as a benefit."
But wellness programs can cost $100, 000 to $150,000 to set up, Braun says.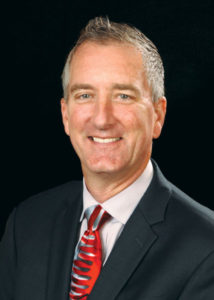 The BWC is sponsoring the program to boost employee health, reduce workplace injuries and save employers money on medical, legal and other costs associated with injury claims and poor health. Research backs the idea that wellness programs work to help lower medical costs for both employers and employees, Braun says.
All the better to pursue employee wellness, from a workers' compensation point of view.
"Research shows that healthy workers are less likely to be injured on the job, and if they are injured, they tend to have a faster, fuller recovery than workers with existing health challenges," Morrison says. "A healthy workforce contributes to a healthy business, so if we can create that environment across this state Ohio will be better for it.
"All we're asking of employers is to help spread the word. It's the right thing to do for workers and their families, and it just makes good sense from a business perspective."
In the first four weeks of the program, 800 employees enrolled in the paperless process to join, Braun says.
The BWC will pursue a second segment of employees that it captures from claims information sent in by large and small employers. The MCO, employer and BWC will consider existing health factors to determine which injured workers will make good candidates for the wellness program and from there invitations to participate will be issued, Braun says.
The wellness program includes an online health risk assessment for the employee to complete, biometric screening, and, where indicated, one-on-one medical coaching.