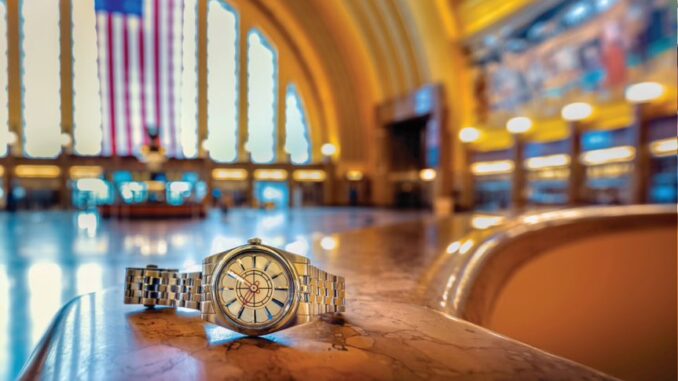 The Cincinnati Watch Company takes inspiration from the city and its history
By Natalie Hamren
What started as Rick Bell's side hobby of loving watches has now turned into Cincinnati Watch Company—the only watch company in Cincinnati since 1958 to assemble watches.
"There's plenty of qualified watchmakers in Cincinnati and around the country, but in terms of a brand doing their assembly work in the states, and even more so specifically in Cincinnati, that's incredibly rare," Rick Bell, co-founder of Cincinnati Watch Company, says.
Originally started as a build-your-own-watch company, Cincinnati Watch Company now focuses on creating unique and practical watches for its customers, all while donating to local charities and organizations.
The team comprises co-founders and co-owners Rick Bell and Mark Stegman and in-house watchmaker and co-owner Jordan Ficklin, who also repairs watches in addition to assembling new ones.
In 2018, Bell and Stegman came up with an idea to create a watch based on the clock in Union Terminal. The pair contacted the Cincinnati Museum Center—housed in Union Terminal—and eventually proposed the idea to the Museum Center's president and CEO, Elizabeth Pierce.
Pierce loved the idea, Bell says, so they moved forward with the plan to create the watch and donate proceeds to the Museum Center.
"I think Rick really captured the design of the Union Terminal clock in our Union Terminal Version One Watch… It is our finest monument here in Cincinnati, so to support and to showcase that monument is basically putting Cincinnati on the stage to sell internationally," Stegman says.
The Union Terminal Watch is one of their Cincinnati-inspired watches. Ficklin says they source inspiration from all over the city, its history and its culture.
Ficklin says they get inspired by the decorations and architecture in Cincinnati, such as public clocks or buildings. Sometimes, they are influenced by Cincinnati's historical roots, like Gruen Watch Company.
"It's got its historic roots in Cincinnati, building watches here themselves. We've taken some design elements from some of the stuff they've done, and kind of modernized it and brought it to our brand new, and we're not just taking it straight across, but we take inspiration from that."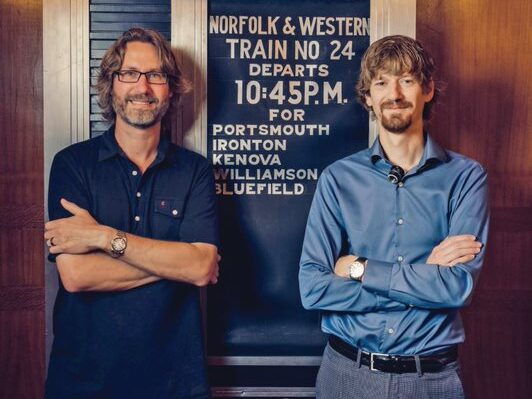 Another way Cincinnati Watch Company gets inspired is through the charities and organizations it works with. For each watch made, the company donates a portion of the proceeds to a local organization—such as the Cincinnati Museum Center, the Freestore Foodbank and the Tri-State Warbird Museum.
"There has to be more good, in my mind, beyond just selling someone a watch," Bell says. "So that principle is going to remain for every watch we make, just because we feel that's the right thing to do."
The trio is passionate about watches because they say each watch has a story.
"People bring me watches that have been in their family for generations, and they have a connection—their grandfather got it for graduation, or as a retirement gift, or maybe it's a super cheap watch, but they wore it when they ran their first marathon," Ficklin says. "They want to get it working again, no matter what it takes. These go with you everywhere; they almost become a part of the individual."