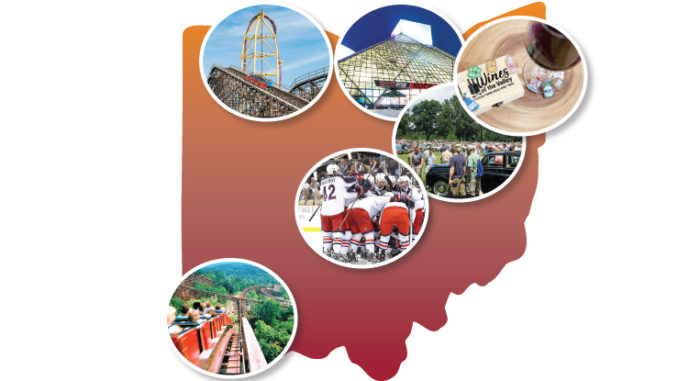 Ohio's Travel & Tourism Ad Campaign Enters its Fourth Year
By Terry Troy
Now in its fourth year, TourismOhio rolled out the latest version of its travel and tourism marketing campaign carrying the slogan "Find It Here" at the beginning of May. By all accounts the campaign has been a success, not only increasing tourism business, but also elevating the image of Ohio as a destination for economic development.
"The Ohio tourism industry is definitely growing," says Matt MacLaren, director of TourismOhio. "We had a record year in 2017, with 219 million total visits creating a total of $44 million in direct and indirect spending that supports 428,000 Ohio jobs—that's a lot of jobs for a state with a population of around 11 million."
The numbers for 2018 just came out, eclipsing last year's record numbers with 222 million visits, ringing up $46 billion in total spending, supporting more than 429,000 Ohio jobs.
But how are we doing compared to neighboring states?
"We are definitely on the right path," says Melinda Huntley, executive director of the Ohio Travel Association, when asked about our new Governor Mike DeWine. "He really gets the importance of travel and tourism.
"But the real beauty is the brand, which is so adaptable to other communities and the many different assets in our state."
However, when it comes to spending, we are still far behind nearby states like Michigan, which spends more than three times what Ohio does to promote its tourism industry, says Huntley.
We do have advantages. We have a very central and easily accessed location. And we do have excellent coordination between TourismOhio and the 80 plus convention and visitor bureaus and major attractions across our state. On the following pages, we look at some of the major markets to find out what attractions will help push their tourism business in the coming year.
CLICK HERE to see the FULL digital flipbook, sponsored by Calfee.