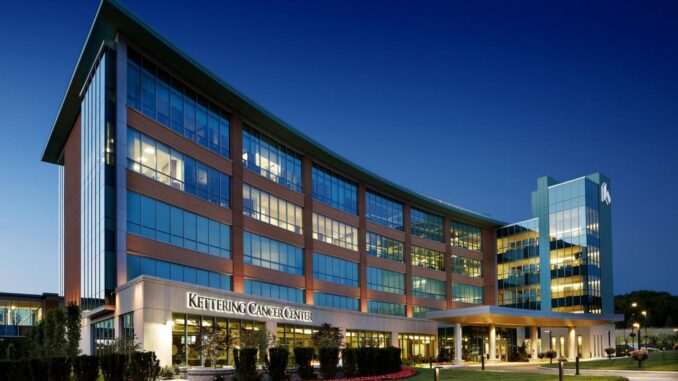 By Terry Troy
Thomas Graham, MD, has joined Kettering Health as senior vice president and the chief innovation and transformation officer. Dr. Graham is a world-renowned orthopedic hand surgeon, healthcare executive, author, inventor and entrepreneur.
As senior vice president and chief innovation and transformation officer, Dr. Graham will focus on defining and translating the creative, innovative culture established in the spirit of Kettering Health's namesake, Charles F. Kettering as well as ensuring Kettering Health continues to deliver advanced, high-quality care to those we serve.
An Ohio native, Dr. Graham served as Cleveland Clinic's chief innovation officer, healthcare's first such position, and the vice chairman of the Department of Orthopaedic surgery. He also served as chief of the Congressionally-designated Curtis National Hand Center—the largest specialty practice of its kind in the world. Most recently, Dr. Graham served as the director of Innovation and Strategy for the Department of Orthopedic Surgery and the associate dean for Enterprise Innovation; he also co-directed NYU Langone SportsHealth.
Throughout his career, Dr. Graham's continued to innovate, holding more than 60 patents, publishing over 100 scholarly articles and founding four medical device companies. His innovation career is detailed in his best-selling book called Innovation the Cleveland Clinic Way.
In addition to his career as an innovation pioneer, Dr. Graham has extensive clinical expertise in surgery of the hand, wrist and elbow. He has served as the hand surgery consultant, team physician and medical director for numerous professional sports teams in the NFL, NHL, NBA, MLB and PGA. During his short time at Kettering Health, he has already provided care for multiple professional athletes from across the country.