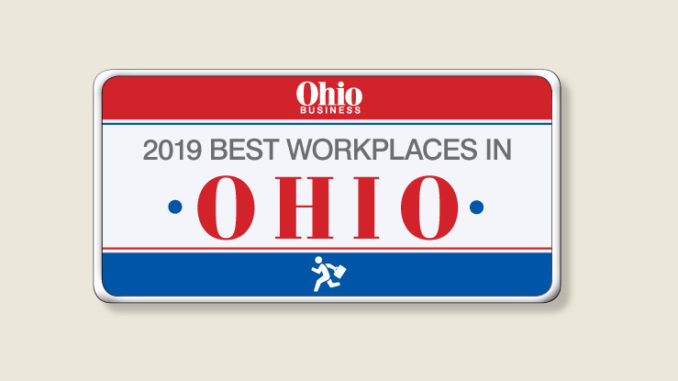 What makes a great workplace? Many factors contribute to this,
from 401(k) plans to company outings, but it's more than that—it's a place
where a worker feels valued. Looking through the winners of Ohio Business Magazine's fourth annual Best Workplaces
in Ohio feature, we found that there are many companies that are making their employees feel that way, and that they are finding creative ways to do so. In this feature we list the 2019 winners by company size and
profile companies throughout the state. Ohio is a great place to work—read on to learn about some of the best workplaces in the state.