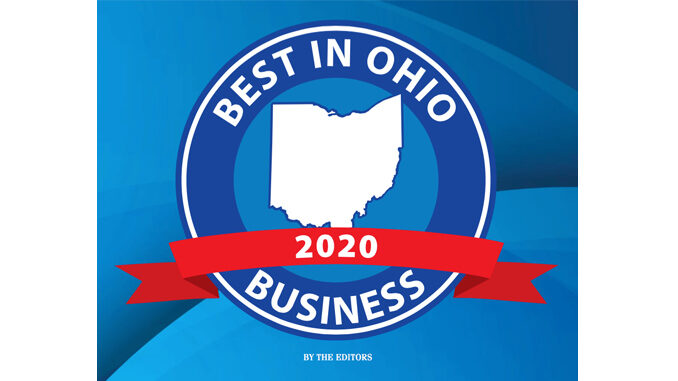 By the Editors
In this, our inaugural Best in Ohio Business Awards, we wanted to honor the many businesses and services that make Ohio such a great place to do business. From architectural firms and chambers of commerce to meeting and event centers and dinner locations, we cover it all in this feature. Thousands of people voted in this online competition for their favorites in 91 categories. We asked this year's winners why they won in their respective categories and included a selection of their responses. We at Ohio Business Magazine are excited to celebrate these winners with these brand-new awards.
Accounting Services
Accounting Firm – 25 Employees or Larger
HW&Co. CPAs & Advisors
Multiple locations including Beachwood (23240 Chagrin Blvd., Suite 700)
"A commitment by all of our partners has created a culture of growth, exceptional client service and professional development. It is that culture that makes everyone at HW&Co. excited to work everyday!" – Brandon Miller, president & CEO
Accounting Firm – Bookkeeping
Flagel Huber Flagel
Multiple locations including Cincinnati (9135 Governors Way)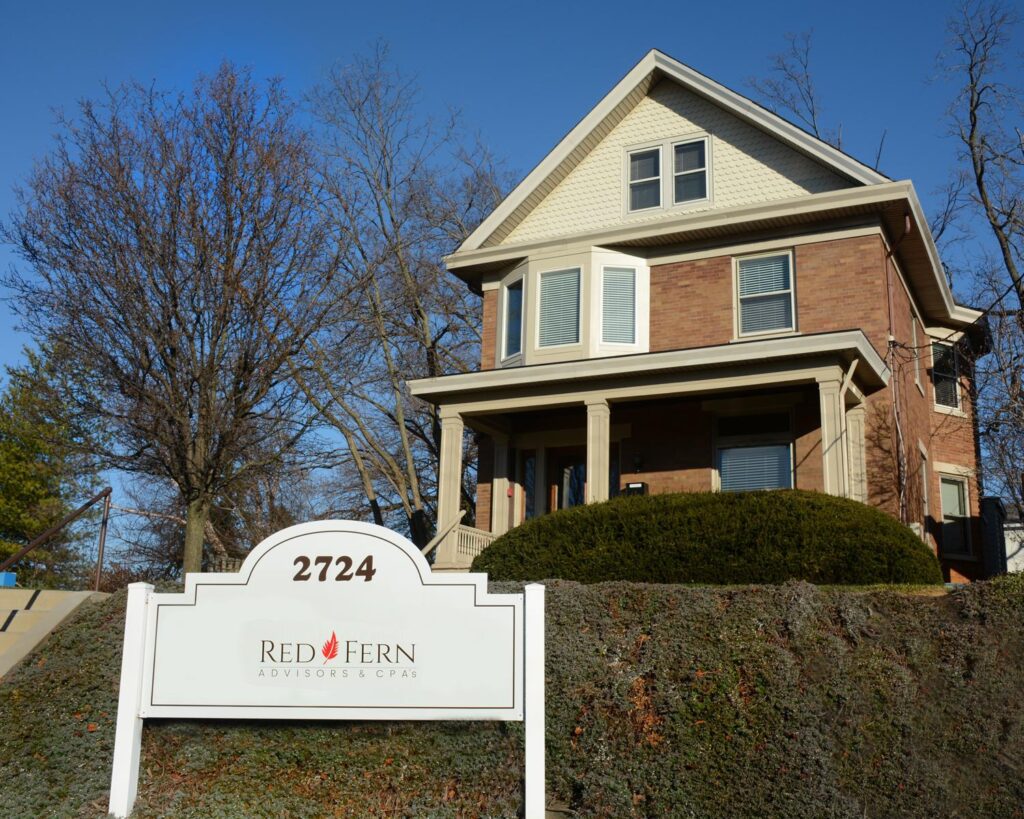 Accounting Firm – Small Business
Red Fern Advisors & CPA's
2724 Madison Road, Cincinnati
"Most firms promote their expertise, but few can claim expert service with a personal touch while utilizing the latest technology. Red Fern Advisors & CPA's is known for all three." – Denise Brenner, CPA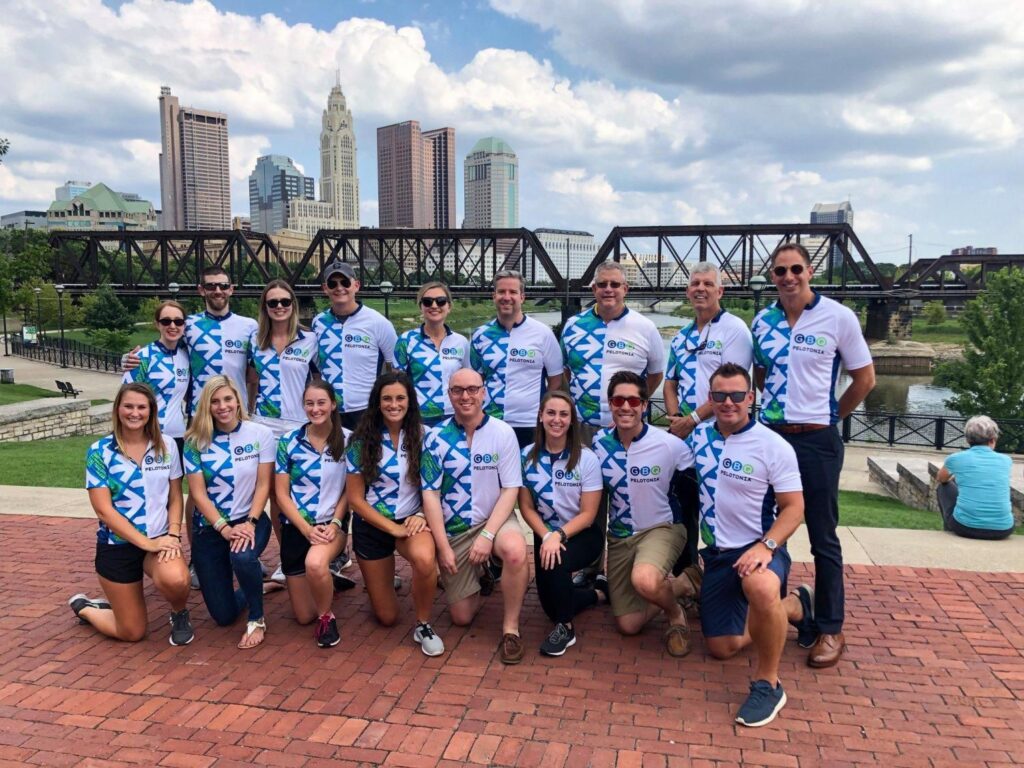 Accounting Firm – Tax Service
GBQ Partners
Multiple locations including Columbus (230 West St., Suite 700)
"At GBQ, our purpose is clear: we empower growth: growth of our people, our communities and our clients' businesses. People are the heart of our business, whether it be clients, prospects, or, first and foremost, our very own associates. They are what make our firm tick. We're driven by the outcomes that we know can change the lives of those we work with and for." – Katherine Koon, marketing manager
Construction Services
Architectural Firm
CHAATRIK Architecture & Urban Design
Liberty Township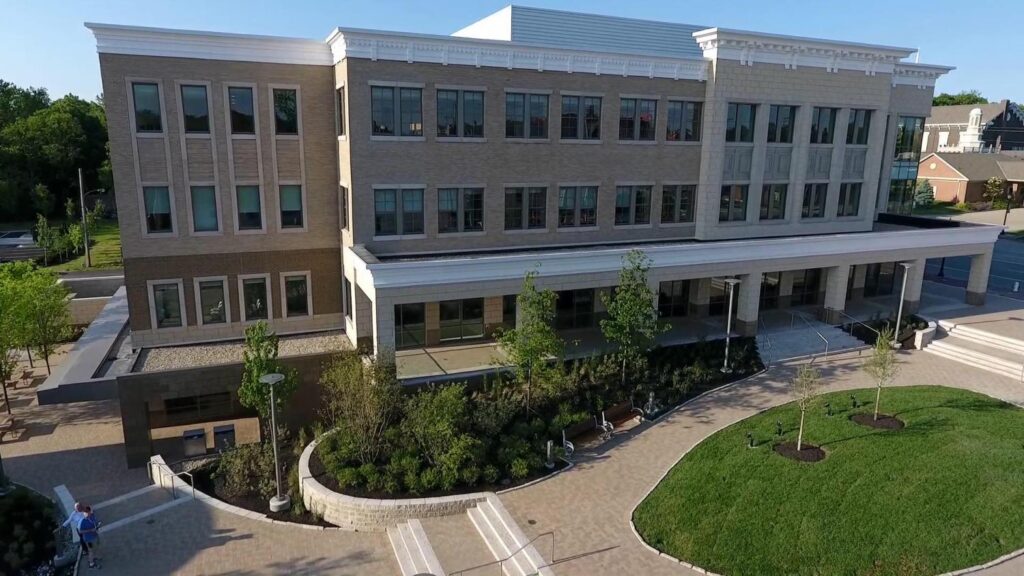 Commerical Construction Company
The Schueler Group
300 Henkle Drive, Lebanon
"Our success begins with our people. We have a great team of dedicated individuals who care about their projects, and the overall success of the company. We also value the ability of our subcontractor teams we assemble for each project. None of our success or continued business growth is possible without our customers." – Kevin Scott, president
Electrical Contractor
Mayers Electric Company
4004 Erie Court, Cincinnati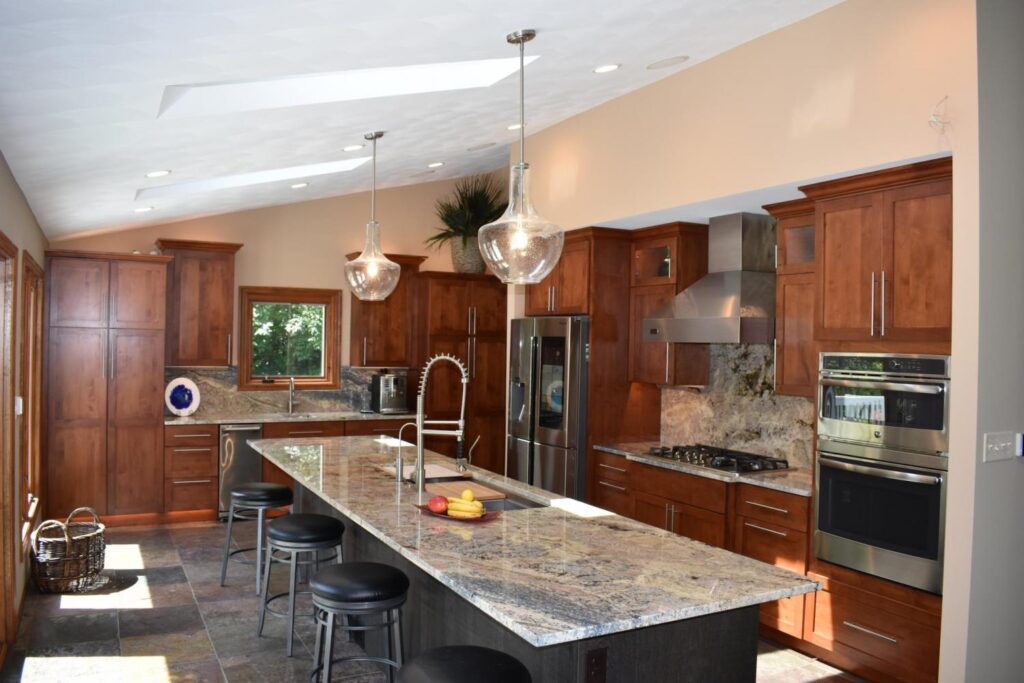 General Contractor
Zengel Group Building & Remodeling
85 Compark Road, Dayton
"I built Zengel Group with the goal of creating a positive partnership with each of our clients. We maintain communication the duration of the project, do our best to maintain livable remodeling, and pride ourselves on being true craftsman with over 100 years combined experience." – Jim Zengel, founder & president
HVAC
Tri-State Heating & Cooling
4372 Muhlhauser Road, Fairfield
"I think we won this category because we have been serving our community since 1983. We are family owned and operated and as our owner Keith Adams always says, 'We believe in D.I.R.T.F.T.—Doing it right the first time.'" – Amanda Poling, marketing
Mechanical Contractor
Korrect Plumbing, Heating & Air Conditioning
7967 W. Third St., Dayton
Roofing Company
The Garland Company
3800 E. 91st St., Cleveland
Dining
Bar – Cocktail/Social
The Back Porch Saloon
9626 Princeton-Glendale Road, West Chester
Restaurant – Breakfast
Ghostlight Coffee
Multiple locations including Dayton (1201 Wayne Ave.)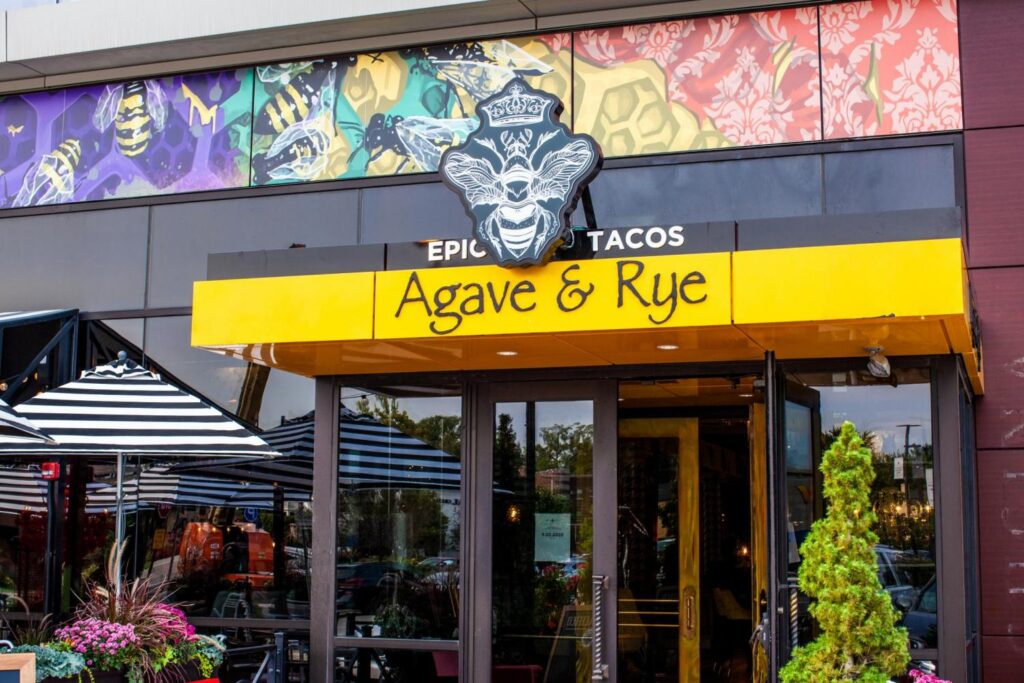 Restaurant – Dinner
Agave & Rye
Multiple locations including Liberty Center (7125 Fountain View Drive)
"Agave & Rye is focused on excellence in everything we do. Namely, epic tacos and an unconventional dining experience. The restaurant's concept walks an intriguing line between fine art and street art. The menu itself sets Agave & Rye apart from the traditional taqueria, with traditional Mexican street favorites and unique tacos that guests can't get anywhere else." – Yavonne Sarber, founder & CEO
Restaurant – Lunch
Trails End Restaurant & Bar
3052 state Route 3, Loudonville
Education
Charter School
Ashland University
401 College Ave., Ashland
Child Care Center
YMCA of Central Ohio
Multiple locations including Hilltop YMCA (2879 Valleyview Drive)
College and University
Miami University
501 E. High St., Oxford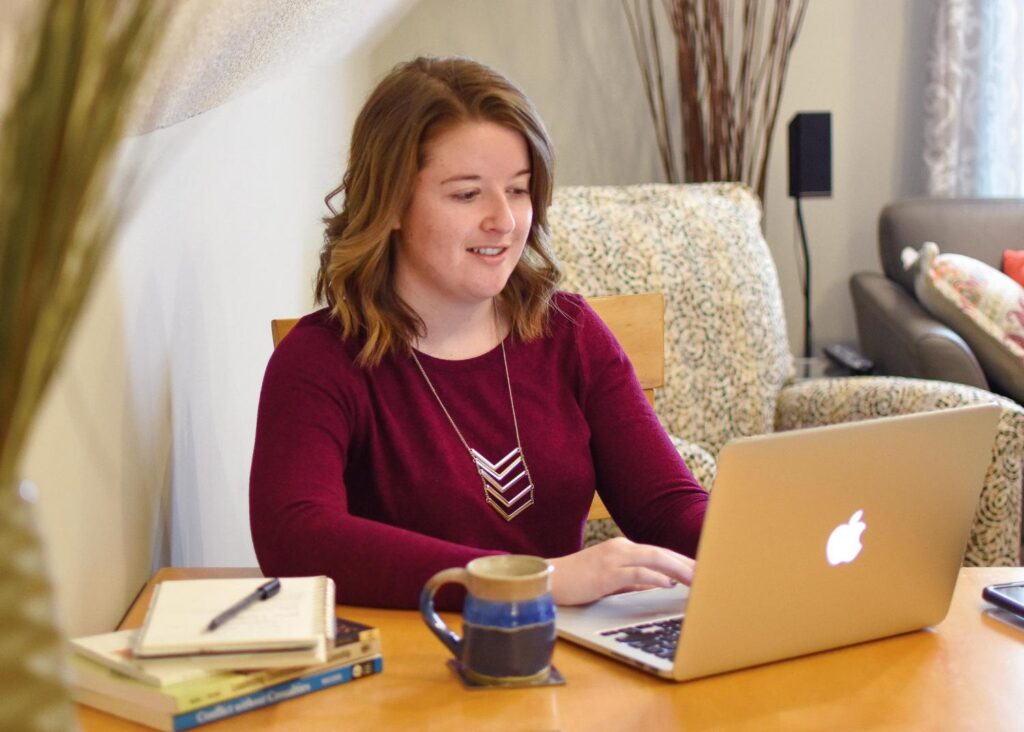 Graduate School Program
Bluffton University
1 University Drive, Bluffton
"We are pleased to be recognized for our purposeful approach to graduate education. A key feature of our programs is the focus on leadership development not only within our students' professional worlds but in their personal lives and within their communities. Our graduate programs have excellent success and completion rates, and we are excited to make them more accessible." – Robin Bowlus, vice president of advancement & enrollment management
MBA Program
Union Institute & University
Multiple locations including Cincinnati (440 E. McMillan St.)
"Our new MBA program, which allows you to design your own specialization, is truly unique. Students in this program will have the ability to select courses from multiple graduate-level programs and create their own specialization. This will allow them to take the classes that interest or benefit them the most in their careers and educational journeys."- Jamie Shugarman, communications consultant, marketing
Private School
St. Rita School for the Deaf
1720 Glendale Milford Road, Cincinnati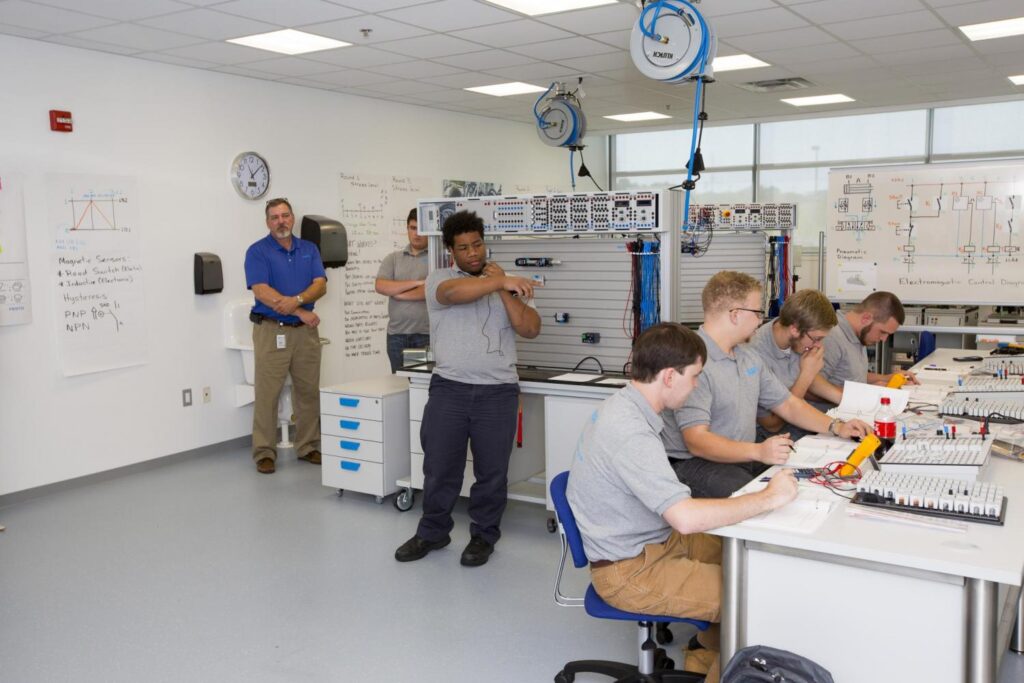 Workforce Development Program
Festo Didactic
7777 Columbia Road, Mason
"We encourage students in our training and consulting classes, along with our dual educations classes, to always stay up to date on new technology and to think of how it can benefit them in the advancement of their careers. We offer both theoretical and hands-on education that students can take back to their employer and use right away." – Karen Oberer, office and project manager
Financial Services
Business Banking
KeyBank
Multiple locations including Cincinnati (2652 Erie Ave.)
Consumer Banking
PNC Bank
Multiple locations including Columbus (155 E. Broad St.)
Financial Planning Firm
Summit Financial Advisors, Inc.
41 N. Broadway St., Lebanon
Money Management Firm
Truepoint Wealth Counsel
9999 Carver Road, Cincinnati
General Interest/Services
Community to Do Business
West Chester Township
Dry Cleaning
Tide Dry Cleaners – Blue Ash
9610 Kenwood Road, Blue Ash
Incubator
HCDC
1776 Mentor Ave., Cincinnati
Relocation Specialist
Relocation Strategies
Multiple locations including Columbus (1519 Alum Industrial Drive)
Sales Training Company
The Sales Coaching Institute
Multiple locations including Cleveland
Health Care
Cardiac Practice
Kettering Health Network
Multiple locations including Kettering (540 Lincoln Park Blvd.)
Dental Practice
Jane R. Mays, DMD
2631 Erie Ave., Cincinnati
Eye Care
Cincinnati Eye Institute
Multiple locations including Cincinnati (1945 CEI Drive)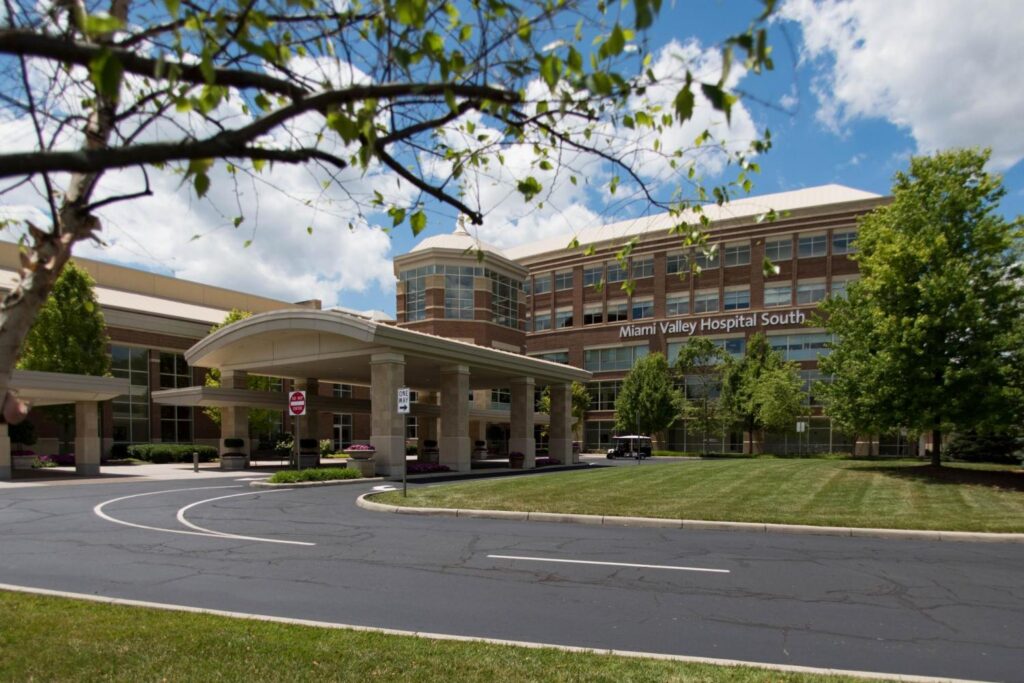 Hospital
Miami Valley Hospital
1 Wyoming St., Dayton
"Miami Valley Hospital is a full-service, acute care hospital in Dayton, Ohio, and has consistently been ranked as the top hospital in the Dayton region by U.S. News & World Report. As the largest health care provider in the region with 970 licensed beds, Miami Valley is committed to improving the health of the communities it serves. The hospital operates the area's most experienced Level I Trauma Center with air medical services, high-risk obstetrics, perinatal center and Level III NICU, all in the same facility." – Mike Uhl, president of Miami Valley Hospital
Orthopedic Practice and Sports Medicine
Beacon Orthopaedics & Sports Medicine
Multiple locations including Sharonville (500 E. Business Way)
Physical Therapy Practice
Drayer Physical Therapy Institute
Multiple locations including Grove City (4090 Gantz Road)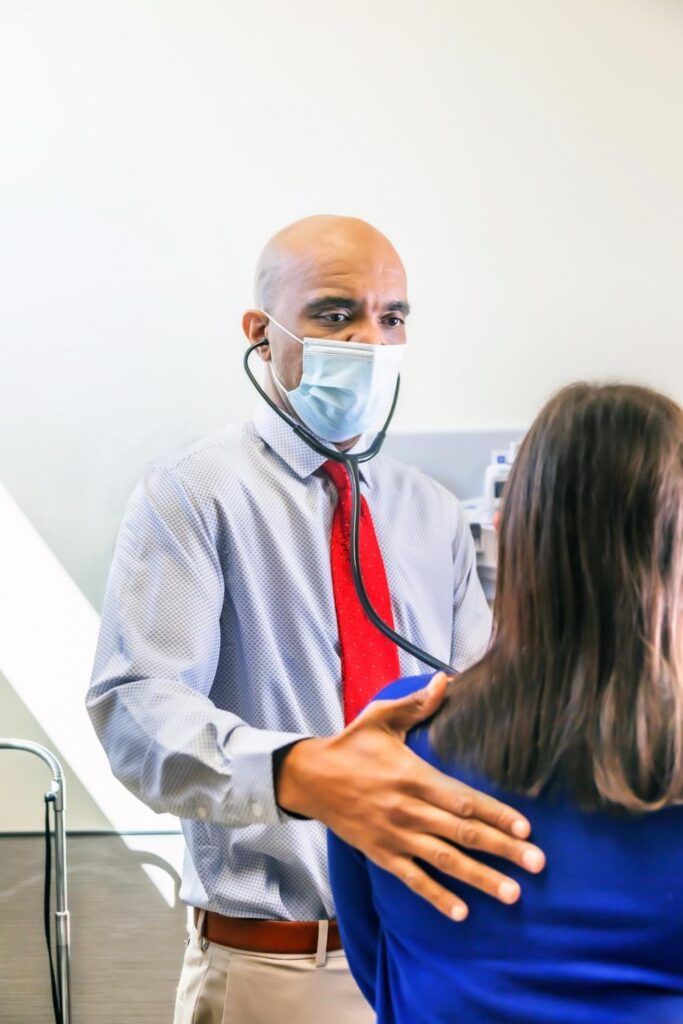 Physician Group
Premier Physician Network
Multiple locations including Miami Valley Hospital (1 Wyoming St., Dayton)
"Premier Physician Network is one of the largest groups of primary and specialty care practices in Southwest Ohio, with more than 700 physicians and advanced practice providers located throughout greater Dayton and northern Cincinnati. The innovative and collaborative culture within Premier Physician Network enables our providers to continually evolve and advance patient care. We have been a leader in expanding local residents' access to primary and specialty care through telehealth, providing a valuable way to receive care during the current COVID-19 pandemic." – Diane Pleiman, president
Human Resources
Staffing Company
Hunter International
38100 Colorado Ave., Avon
Legal Services
Law Firm – Family
Tibbs Law Office
1329 E. Kemper Road, Cincinnati
Law Firm – Labor and Employment
Taft Stettinius & Hollister
Multiple locations including Cleveland (200 Public Square, Suite 3500)
Law Firm – Personal Injury
The Donahey Law Firm
495 S. High St., Columbus
Law Firm – Small Business
Lovett & House
Multiple locations including Tipp City (304 N. Hyatt St.)
Marketing
Advertising Agency
CoMarket Digital
331 Walnut Lane, Mason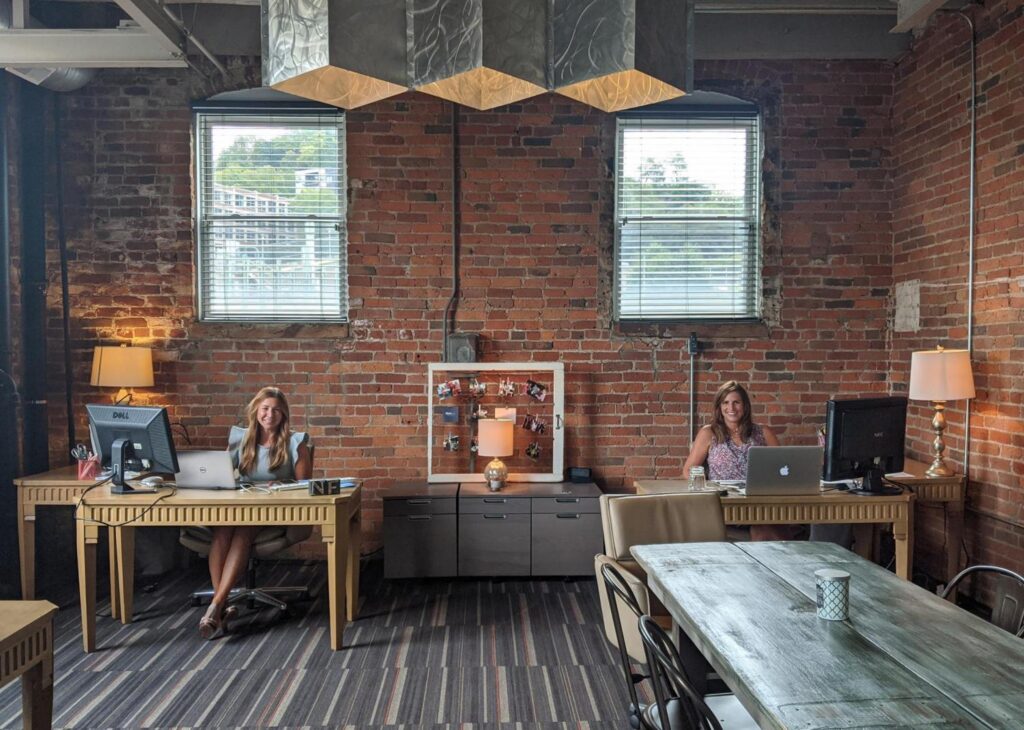 Graphic Design/ Branding Agency
Zeal40: the creative agency
838 Reedy St., Cincinnati
"We are committed to creating the perfect collaborative experience to bring brands to the world. Zeal40 has a boutique style agency approach while delivering big outcomes like a large agency. Our partnerships in our city, community and nationally made this happen! We make an effort to connect and support businesses and organizations." – Nicole Fariello, partner
Mailing Services
Peerless Printing
2250 Gilbert Ave., Cincinnati
Photographer
Cindy Dover Photography
Serves Greater Cincinnati, Northern Kentucky and Indiana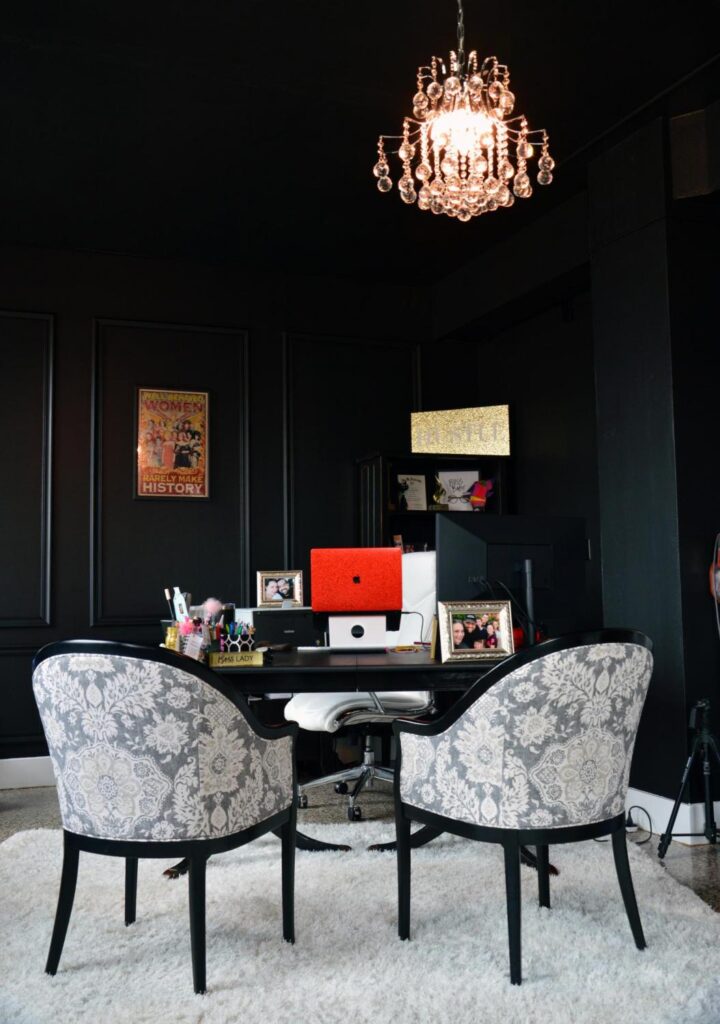 PR/Communications Agency
Noir Marketing and Public Relations
14 W. First St., Dayton
"'I like to think we won because we put our clients' needs, not only for marketing deliverables but also to simplify their lives, first. Our clients can fulfill all of their marketing deliverables with one emai." – Jessica East, president
Printing Company
KN8Designs
4016 Allston St., Cincinnati
Promotional Products Company
Outreach Promotional Solutions
111 Liberty St., Columbus
Sign Company
Sign Connection
90 Compark Road, Centerville
Social Media Consulting
McCabe Media
Multiple locations including Fairfield (6597 Fayetta Drive)
Meeting and Events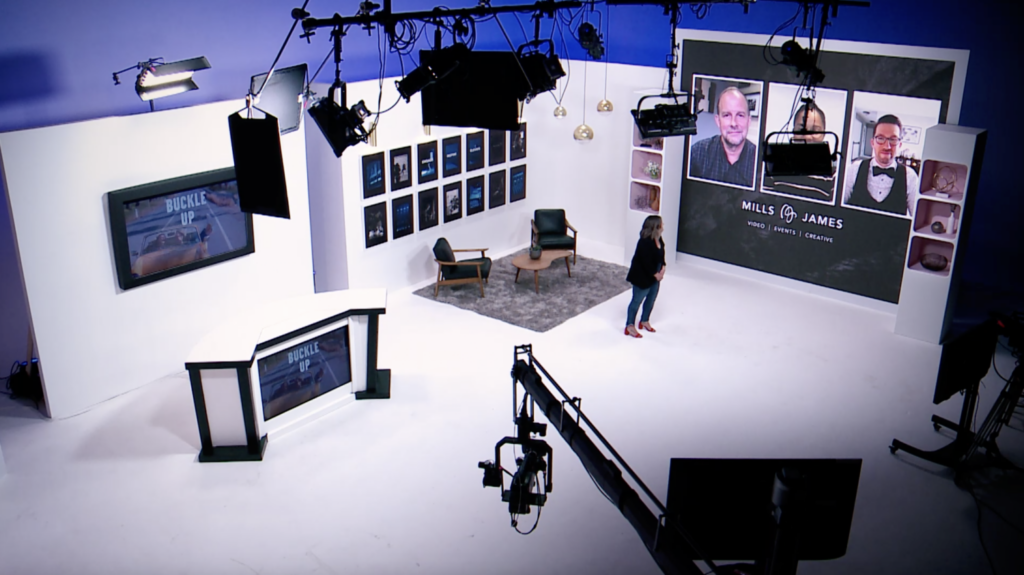 Audio/Visual Provider
Mills James
3545 Fishinger Blvd., Columbus
"In our business, reputation is everything, so we're incredibly honored to receive this distinction. Our employee-owners craft and deliver experiences that deepen human connections and inspire people to care and act. Clients tell us they choose Mills James because of our ability to engage audiences of any size." – Arthur James, president
Band/Performing Artist
The Rusty Griswolds
Brewery
West Side Brewing
3044 Harrison Ave., Cincinnati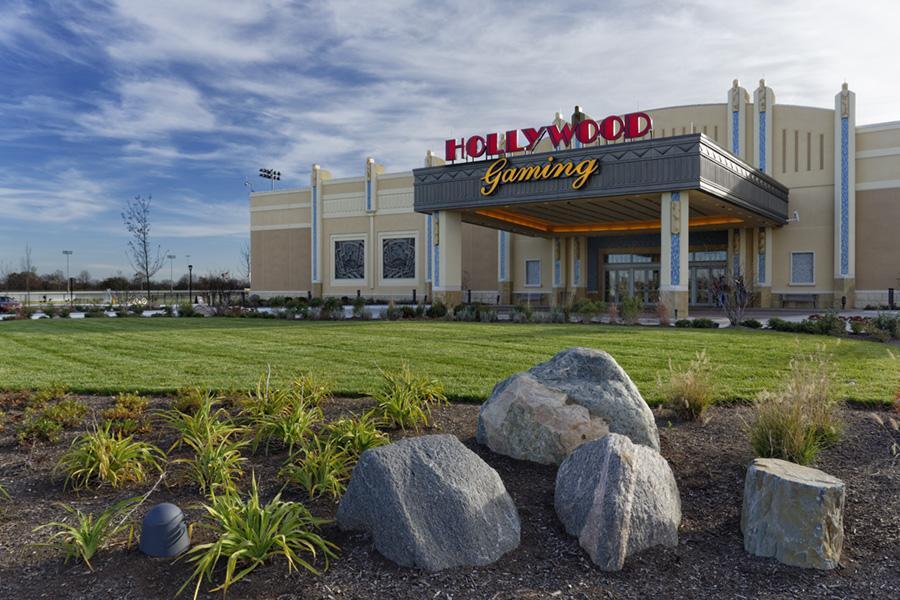 Casino
Hollywood Gaming at Dayton Raceway
777 Hollywood Blvd., Dayton
"We attribute our win in this category all to our team members. Winning this category as Best Casino in Ohio is just not possible without all of the hard work, communication and continued growth from every one of our team members especially during the challenges that we have faced in 2020." – Zachary Meeks, human resources director
Catering Company
Brock Masterson's Catering & Events
Serves Dayton region
Country Club
The Golf Club at Yankee Trace
10000 Yankee St., Centerville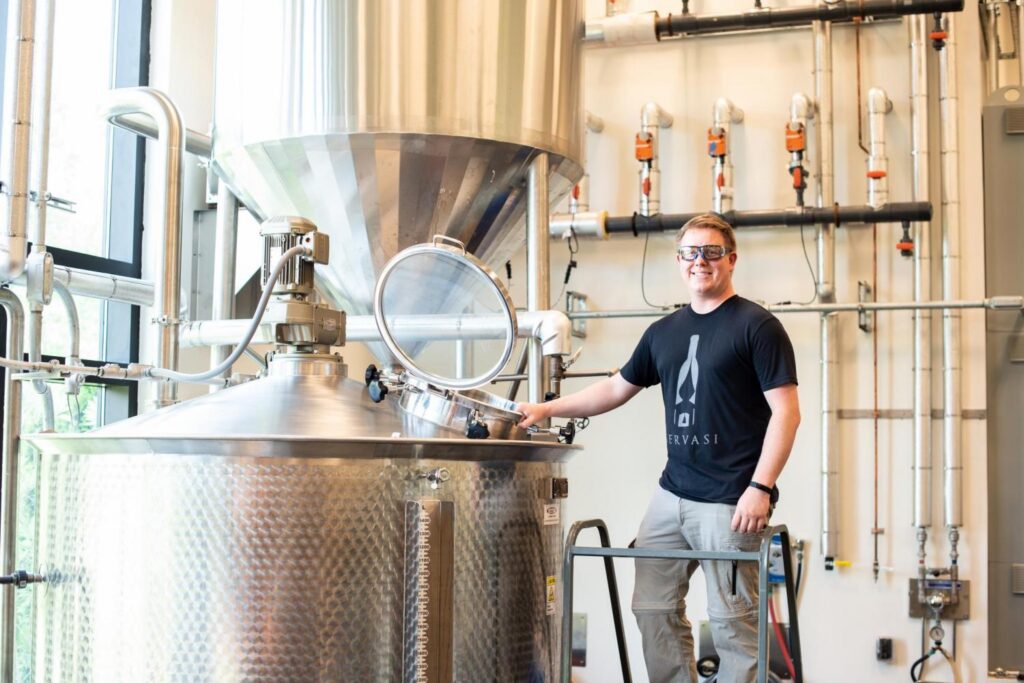 Distillery
Gervasi Vineyard
1700 55th St. NE, Canton
"We actively seek the highest quality ingredients and work locally with farmers to find the exact formula to fit our brand standards. I believe it's this dedication and team effort that has led us to earn this award." – Shae Pridemore, head distiller
Entertainment Venue
Rolling Meadows Ranch
421 N. Waynesville Road, Lebanon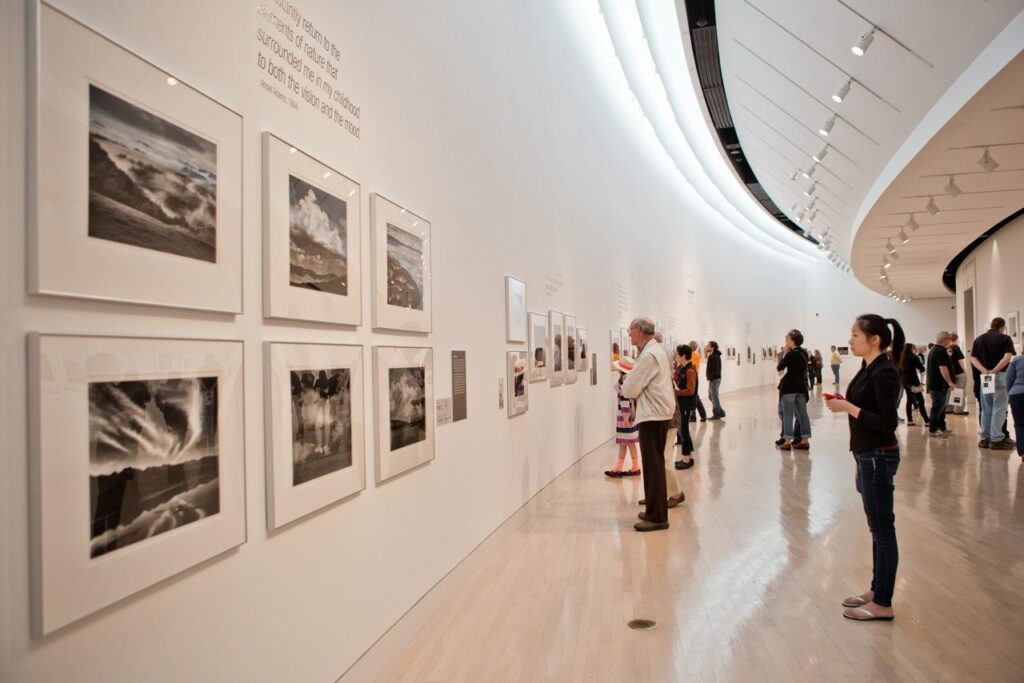 Gallery
Springfield Museum of Art
107 Cliff Park Road, Springfield
"We are so honored to receive this award! At The Springfield Museum of Art, we strive to highlight local artists from our region and provide quality exhibitions that engage our community." – Jessimi Jones, executive director
Meeting and Banquet Center
Reverie
9095 Washington Church Road, Miamisburg
Meeting and Event Planner
Angela's Premier Event Designs
4 W. Main St., Fairborn
Museum
Cincinnati Museum Center
1301 Western Ave., Cincinnati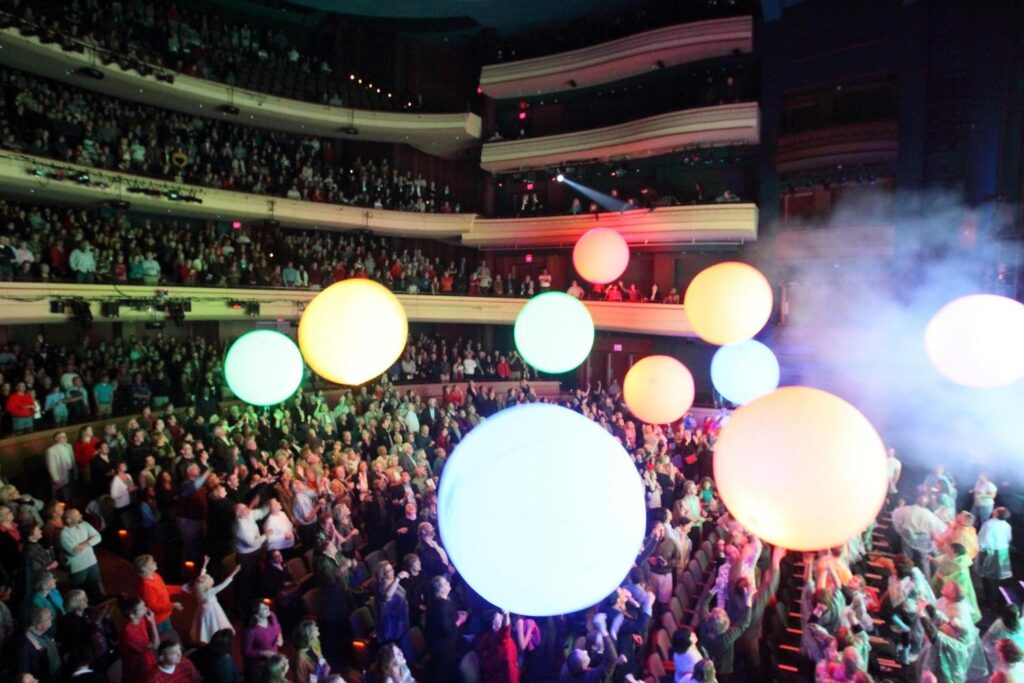 Performing Arts Organization
Dayton Live
Multiple locations including the Schuster Performing Arts Center (1 W. Second St., Dayton)
"Dayton Live is proud to be the region's home for arts, culture and entertainment. We take the stewardship of these fabulous venues very seriously—and we can't wait to welcome everyone back to the Benjamin & Marian Schuster Performing Arts Center, Victoria Theatre, Loft Theatre and PNC Arts Annex." – Sue Stevens, vice president of marketing & communications
Private Golf Course
Kenwood Country Club
6501 Kenwood Road, Cincinnati
Public Golf Course
Shaker Run Golf Club
1320 Golf Club Drive, Lebanon
Office
Office Supply
Distillata
1608 E. 24th St., Cleveland
Security Service
Shiver Security
Multiple locations including Miamisburg (15 Pinnacle Point Drive)
Professional Services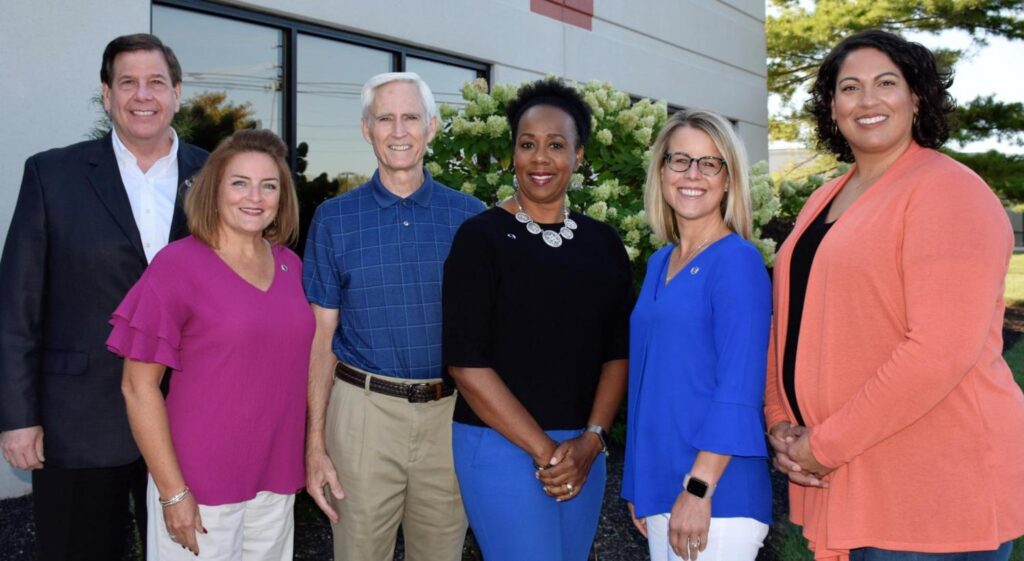 Chamber of Commerce
West Chester Liberty Chamber Alliance
8922 Beckett Road, West Chester
"We were honored just to be nominated, and we are humbled and very appreciative of this special recognition. We are being recognized for the diverse economic climate of West Chester and Liberty Townships, the growing epicenter for business between Cincinnati and Dayton along I-75, and for being a respected, go-to business organization for our area." – Joseph A. Hinson, president & CEO
Employee Benefits Company
Custom Design Benefits
5589 Cheviot Road, Cincinnati
Health and Life Insurance Company
Anthem Blue Cross Blue Shield
Property and Casualty Insurance Agency
USI Midwest
Real Estate
Apartment Community
Fieldstone
4451 Love Lane, Beavercreek
Commerical Real Estate Developer
Steiner + Associates
4016 Townsfair Way, Columbus
Commerical Real Estate Firm
InFocus Commercial Real Estate
Multiple locations including West Chester (8050 Becket Center Drive)
Residential Real Estate Firm
Brickhaus
26401 Emery Road, Cleveland
Title Company
American Homeland Title Agency
9656 Cincinnati-Columbus Road, Cincinnati
Retirement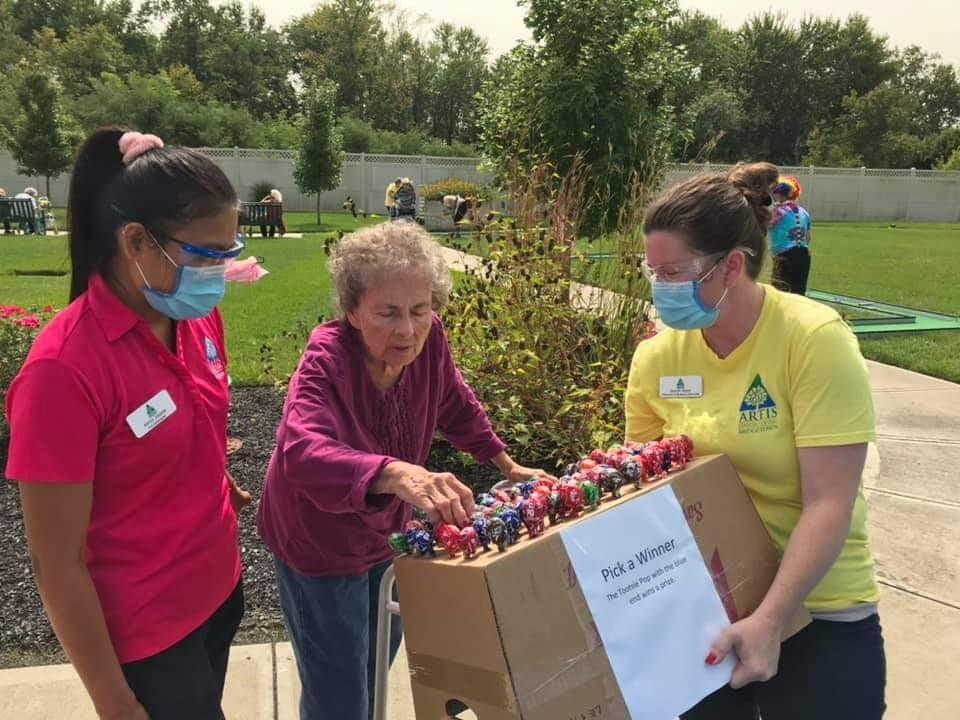 Assisted Living Community
Artis Senior Living of Bridgetown
5799 Bridgetown Road, Cincinnati
"At Artis Senior Living of Bridgetown, we strive to build personal relationships with each of our residents and their families so they truly become an integral part of our community."- John Tepe, executive director
Home Health Care Agency
Queen City Homecare
8041 Hosbrook Road, Cincinnati
Skilled Care Community
Bethany Village
6443 Bethany Village Drive, Dayton
Technology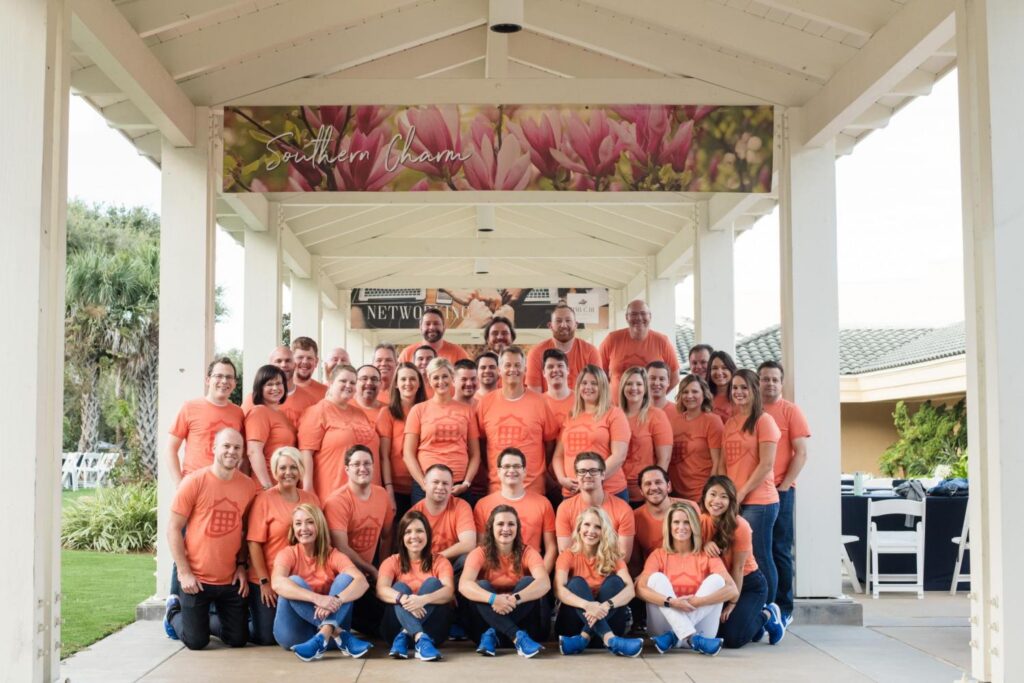 Computer Networking Company
London Computer Systems
9140 Waterstone Blvd., Cincinnati
"We know the key to providing great technologies is employing great people. That is why we strive to foster a work hard, play hard environment where employees can engage in meaningful work. We are proud of our team and their eagerness to spread the word about the excellent culture we have at LCS!" – Kari Miller, business intelligence analyst

Data and Security Firm
Intrust IT
9850 Redhill Drive, Cincinnati
"I believe Intrust IT is being recognized because of the fact that Intrust IT makes cyber security simple and affordable for companies of all sizes, and that our cyber security services include a Million Dollar Ransomware guarantee, which is unique in our industry." – Tim Rettig, president & CEO
Web Development Firm
Ingage Partners
2943 Riverside Drive, Cincinnati
Transportation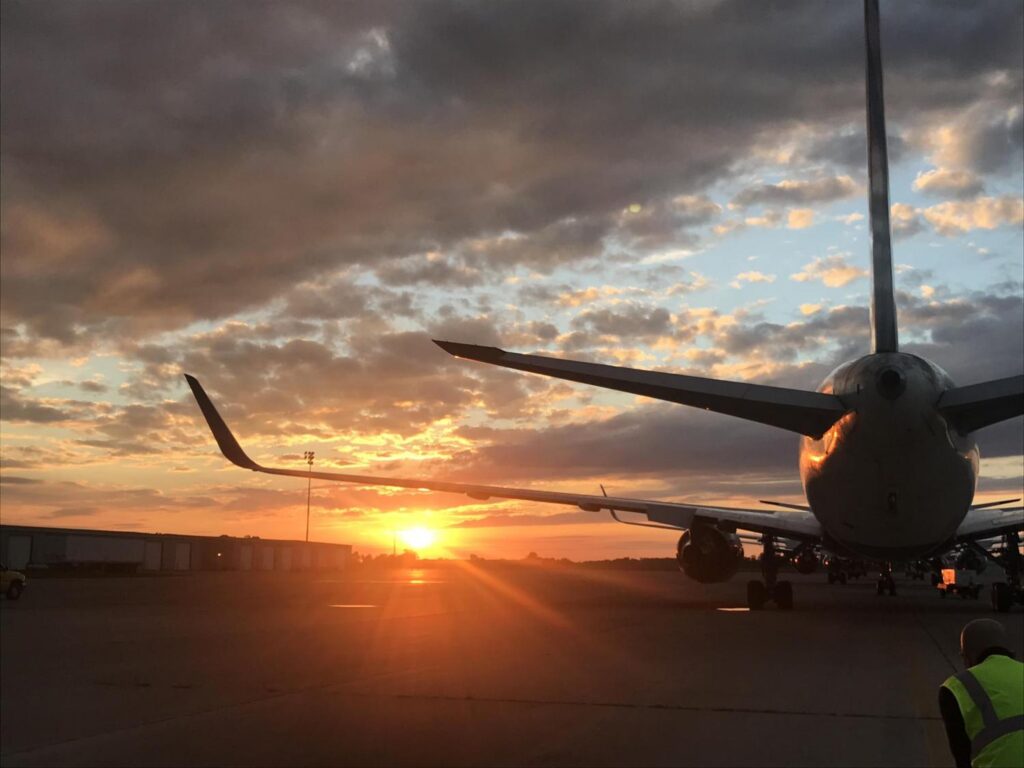 Airport
Wilmington Air Park
1113 Airport Road, Wilmington
"We think that we won in this category for a number of reasons: Our superior central location, the great people of Clinton County who voted for us and market validation of the efforts and progress we have made over the past decade to make Wilmington Air Park a cargo, logistics, manufacturing and aviation center of excellence." – Jennifer Klus Ekey, economic development director at the Clinton County Port Authority
Vehicle Dealership
Custom Cabs & Trailers
7230 Old US Route 35 E., Jamestown
Travel Industry
Attraction
Cincinnati Zoo & Botanical Garden
3400 Vine St., Cincinnati
Convention and Visitors Bureau
Mohican-Loudonville Visitors Bureau
544 N. Union St., Loudonville
Excursion/Tour
Mohican Adventures Canoe Livery & Fun Center
3045-3058 state Route 3 S., Loudonville
Hotel/Resort
21C Museum Hotels
609 Walnut St., Cincinnati
Winery
Vinoklet Winery
11069 Colerain Ave., Cincinnati
FINALISTS
The 2020 Best in Ohio Business Awards recognizes those businesses that serve companies, business professionals and our communities in the state of Ohio. Finalists were determined by nominations cast by the general public and the readers of Ohio Business Magazine. People voted online at ohiobusinessmag.com for their favorites. There were 91 categories, including accounting services, marketing and other professional services. Below you will find the finalists as well as the winners in each category.