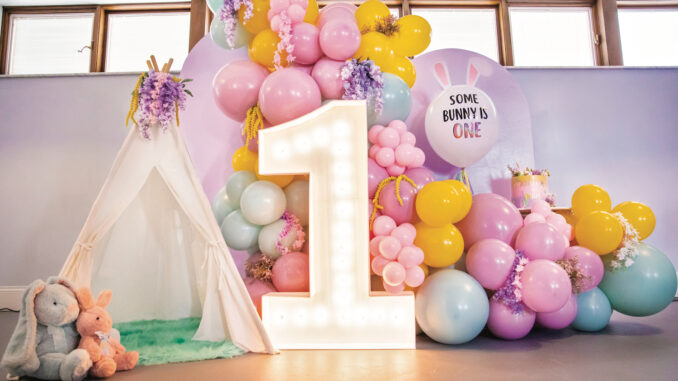 Small business specializing in Balloon sculpture and event decor expands in Dayton
By Val Hunt Beerbower
A passion for parties led one immigrant businesswoman to dream of an entrepreneurial future for her and her family. Franchesca Howe-Vachon and her husband, Kyle, own Believe in Dream Creations, a Dayton-based company specializing in customized balloon sculptures.
"Franchesca has always loved arts and good parties," Kyle says. "She comes from a culture that enjoys celebrating every life event. She has been gifted to be a member of the family to know how to throw a good party. Watching people's reactions and joy was her biggest accomplishment for every event."
Franchesca moved to Dayton from Moca, Puerto Rico, when she married Kyle. "He is Dayton through and through, born and raised," she says. "I am proud to now call Dayton my home!"
The Howe-Vachons grew their interest in creating unique balloon garlands from their daughters' birthday parties to a full-fledged business. Franchesca says her lack of formal training didn't stop her from pursuing her goals, and, fortunately, her new hometown gave her a supportive community she could turn to for resources to start her business. "Dayton has been amazing to us! The support and love we have received from our community have been truly a push for us to continue," she says.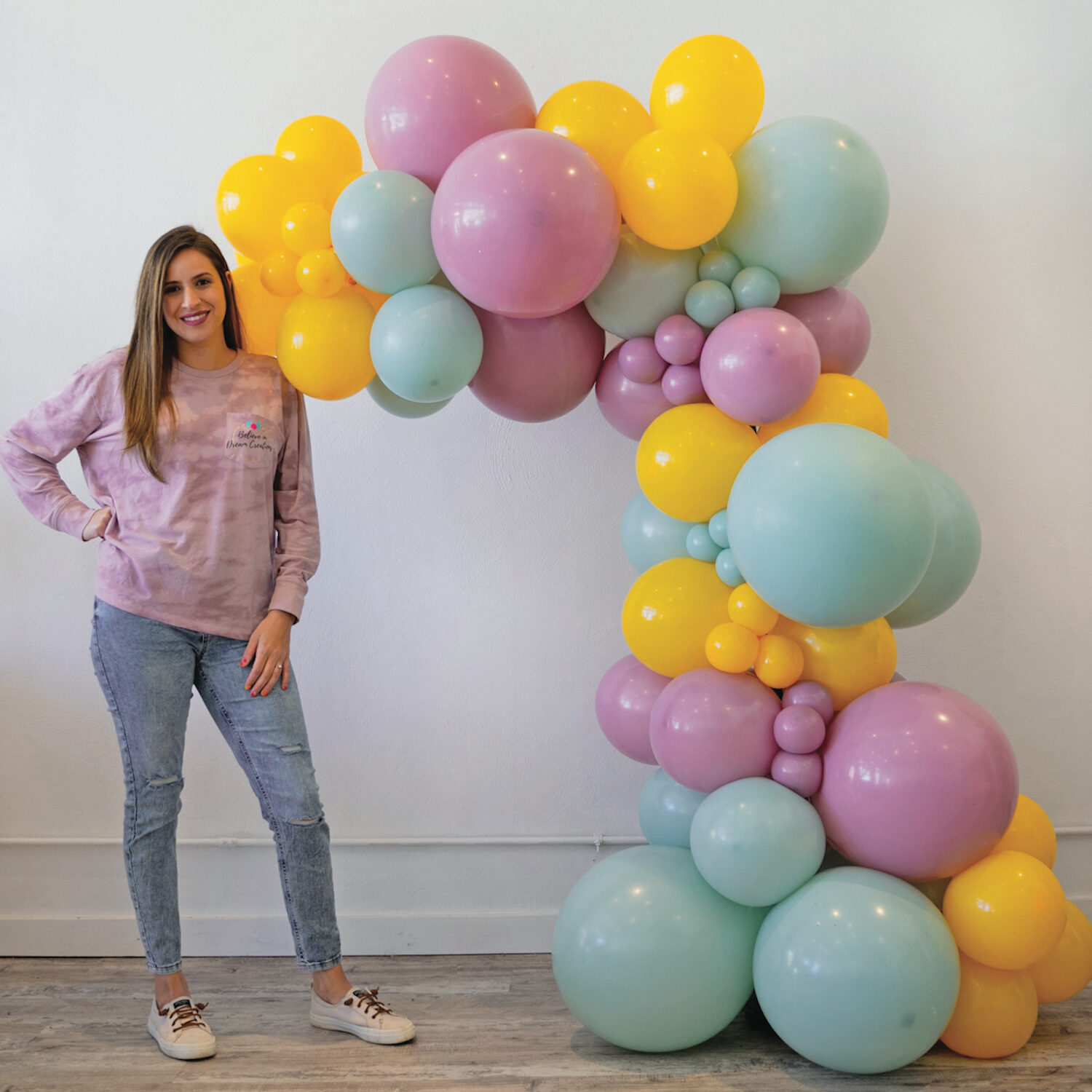 Business is growing, but not without its perils. With a couple of years in sales under their belts, the couple is learning more about their industry and honing their skills, all while remaining nimble and adapting to changes in the market. "Our industry is not immune to gaps in the supply chain and delays in production or shipping," Franchesca says. "We do our best to have multiple suppliers that meet our standards of high-quality, biodegradable balloons while providing additional options for our clients."
Another challenge specifically for balloon sculptures: a global helium shortage. But Franchesca says Believe in Dream Creations was able to pivot and get a slice of positive PR out of it. "We have recently decided to no longer offer helium balloons," she says. "We feel it is the ethical thing to do as helium can be used for very important reasons within multiple industries like medical and industrial."
Despite difficulties from spinning up their own startup and shortage of the very materials they need to succeed, Franchesca says the steepest learning curve so far has been managing work-life balance. Negotiating inventory supplier delays and executing multiple event setups means often the Howe-Vachon children are in tow. "We had to learn to limit the number of orders we take per day so we can fulfill our commitments in other areas," she says.
Fortunately, these tough moments are made easier to overcome when Franchesca and Kyle consider whether taking the leap into entrepreneurship is worth it. "When the going gets tough, we think about how we're fulfilling a passion and setting an example for our daughters to keep pushing to pursue our dream," she says.
Moving forward, Franchesca says her clients can expect new products, additional pick-up options that allow for simple self-installation, and they're currently exploring options to expand to a dedicated bricks-and-mortar location that will act as a showroom and on-site storage and assembly.