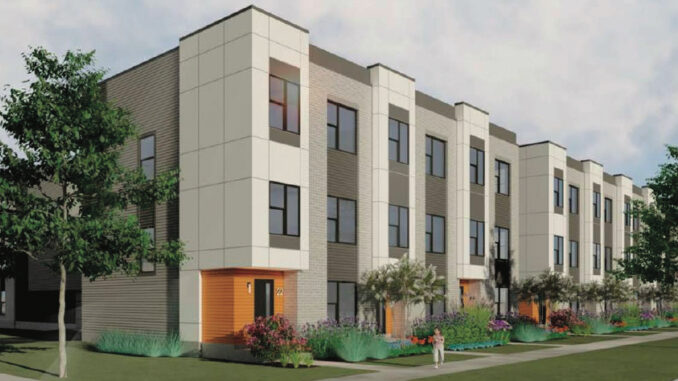 Springdale redeveloping a teen hangout into a full-time-living community
By Bill Ferguson Jr.
Teenagers in the Cincinnati area streamed to Tri-County Mall for decades after the shopping center opened in 1960. The Springdale mall, which started as the open-air Tri-County Shopping Center, opened with much fanfare that year and was one of the largest at the time. Nine years later, it grew into an enclosed mall.
Now, 62 years later, the mall is about to morph into a $1.1 billion-to-$1.4 billion project named Artisan Village that will bring new life not only to the site, but to the surrounding city of Springdale.
"People have these great, great memories of growing up as a teenager, hanging out there after school," Andy Kuchta, Springdale's economic development director, says. But with malls becoming less popular, Kuchta is looking to create new memories at the site.
"My job is to help revitalize or redevelop aging, declining parts of the community," he says. "It's a new era coming to this community. Those changes are critical to the city surviving for the next 50 years."
Much of the mall will be preserved and repurposed. Ultimately, plans for the residential/retail/recreational/educational redevelopment will contain:
– Up to 2,500 multifamily apartments.
– Up to 270,000 square feet of restaurant space, including the retention of BJ's Restaurant, Outback Steakhouse, Mi Cozumel, Starbucks and Chipotle.
– 230,000 square feet of recreational and educational space, including a STEAM (science, technology, engineering, arts and mathematics) center that is under consideration with Princeton City School District.
– A 117,000-square-foot recreation center space.
– A 120-room hotel.
– 210,000 square feet of science and medical facilities.
– A third regional location for the Incubator Kitchen Collective (IKC).
– Concert stage and area.
– A mile-long internal biking and walking trail.
– Dog park.
The project will be completed in phases, with Phase 1 completion expected 18 months after development begins, which is likely this summer.
Springdale also is starting two other major developments at sites in which buildings have stood vacant since 2008.
Merchant Street Apartments is "in the heart of our old suburban office park area," Kuchta says. "It's one of the first true suburban, auto-oriented (drive-to) office parks in the Cincinnati market outside of downtown Cincinnati."
Two large office buildings, formerly occupied by GE Aviation, will be converted into 132 apartments. Smaller residential townhouses with two-car garages also will be built on the site. All total, the $39 million investment will contain 229 units. Construction has begun on the office buildings, and the first townhouses are currently being framed, so the housing should be available to rent by early next year.
"Hopefully, this will appeal to the work-from-home mind-set," Kuchta says. He also says the city hopes to connect Merchant Street with the mall redevelopment through biking/walking paths.
Array Apartments Project, also known as the Sheraton Lane Project, will provide 216 housing units in a more traditional, eight-building apartment arrangement, Kuchta says. Also to be included are a clubhouse, pool, small dog park, coffee bar and a yoga studio. Originally, a Sheraton hotel was built on the property in 1981, and after a few brand changes, the 256-room hotel closed for good in 2008. It was demolished in 2016.
The Array project cost is estimated at $42 million, and housing also is expected to be available early next year.