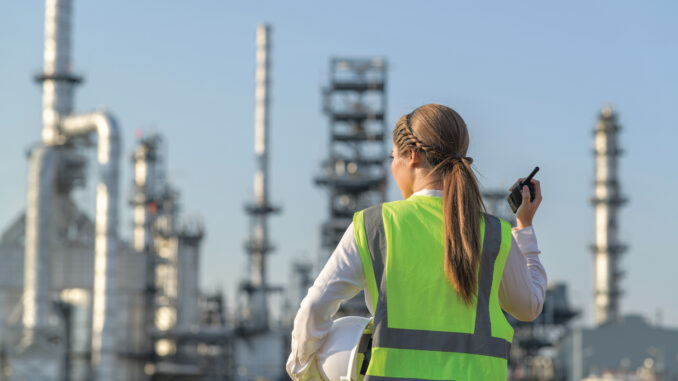 Ohio-based trade organization promotes a valuable worldwide resource
By Terry Troy
Read national business headlines and it's certainly no secret that Ohio is leading a profound turnaround in our national economy. Our state is paving the way in transforming America back into a world power when it comes to manufacturing.
While we should thank both DeWine administration and the various other economic development organizations across our state for their efforts in attracting out-of-state and offshore companies here, leadership doesn't just come from an influx of new companies. It also takes leadership in developing potential new resources for manufacturing companies. One of those organizations is Cleveland-based Women in Manufacturing (WiM).
With close to 13,000 individual members representing more than 2,000 manufacturing companies in 48 states and 40 countries around the world, WiM has grown into a global trade association that's dedicated to providing year-round support to women who have chosen a career in manufacturing.
The organization started as an offshoot of the Precision Metalforming Association (PMA) called Women in Metalforming.
"I had the opportunity to work with the [Precision] Metalforming Association and found that we had an interest from our female members who wanted to start connecting, networking and benchmarking with their fellow females in the industry," says Allison Grealis, president and founder of WiM. "We proceeded and started supporting programs for them. We soon found out that there really wasn't a resource for women in manufacturing. So we decided to hold a conference called The Summit, where we could bring women together for the purpose of networking and exchanging information, to support one another and to benchmark."
The first Summit was held in Cleveland over a decade ago.
"Immediately after holding the event, there was an interest from our attendees about joining an organization and being a part of something that went beyond the events of the day," says Grealis. "So I went back to the office and created a business plan and strategy by which we could welcome members. We started welcoming members that same year."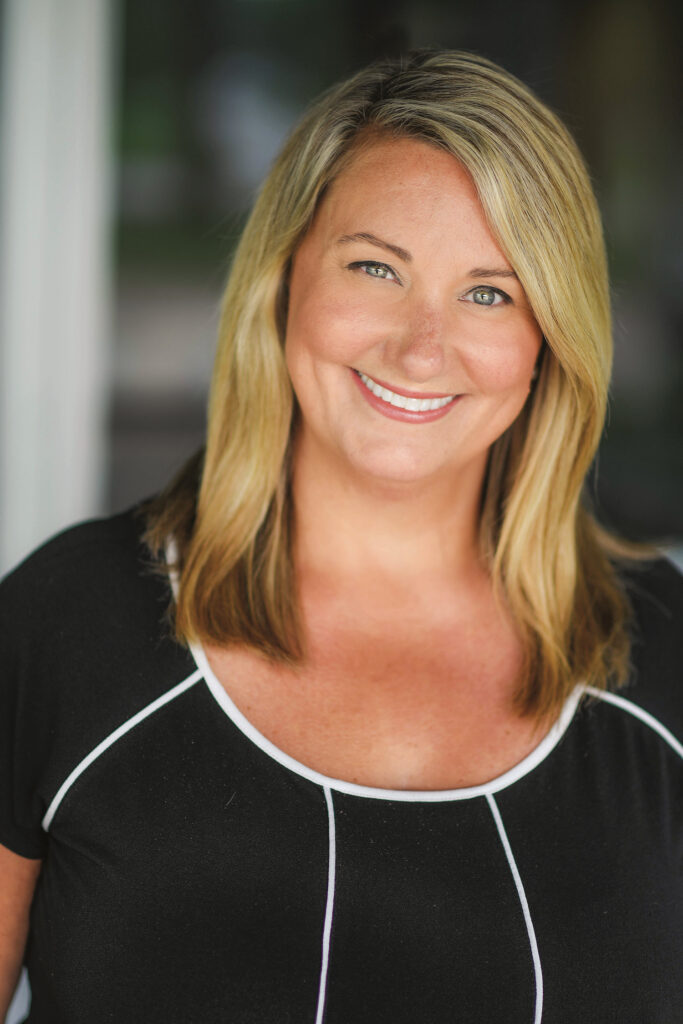 Since then, WiM has been dedicated to addressing the issues women face when trying to enter a career in the manufacturing sector.
"Over the last decade, we have seen a great improvement not only in the percentage of women in manufacturing but also some real growth when it comes to women in leadership positions," says Grealis. "I think one of our biggest challenges continues to be that women, and especially aspiring young women, don't often see themselves in manufacturing. So the more we can highlight those individuals who have risen to the top or significant positions in the industry, the more we can inspire those who want to pursue a manufacturing job or career."
WiM hosts a podcast called "Hear Her Story," which highlights women who have found a home in manufacturing.
"And they are employed in a wide variety of positions within the industry," Grealis says. "We ask them about the things that drew them to manufacturing, the basic passions like problem solving, making things or interests in engineering. Some had interests in safety, quality or supply chains. They often had other interests that led them into manufacturing positions."
So far, WiM has profiled 20 women manufacturing professionals as a part of the podcast, says Grealis.
Naturally, technological advancements have made it more practical for women to advance in manufacturing today.
"If the pandemic has taught us one thing, it is that we need to be flexible in terms of rules and responsibilities," Grealis says. "Technology has allowed people to be in schedules and in a production centric model that sometimes allows them to be out of the office, or not on the shop floor 100% of the time, because they can monitor equipment from a mobile device or a laptop. All of these advances are not only helping companies to be more profitable and innovative, but they have also created the flexibility that the current job seeking population is looking for.
"But company cultures have also changed," Grealis adds, "Even though there are some companies that are still in need of improvement, many companies have embraced inclusivity in their policies and cultures. Those improvements are much more welcoming of diversity, including women."
Taking a trade association from basically no members to almost 13,000 is no small feat, Grealis admits. It wouldn't have been possible without creating some very strong strategic partnerships.
"When you start from scratch there is a huge benefit to having allies and partners with missions that are like-minded," says Grealis. "Early in our development, we were incubated by the Precision Metalforming Association. They helped support us and really helped us get off the ground.
"But beyond that we have also worked with a lot of organizations that care about diversity and are important to women."
For instance, WiM has a joint membership program with the Association for Manufacturing Excellence (AME), the premier organization for the exchange of knowledge in enterprise excellence. Members typically come together to explore lean thinking and other enterprise improvement methods, exchanging best practices and networking in order to advance their careers, improve competitiveness and increase the overall value of their organizations.
In 2016, WiM created the Women in Manufacturing Education Foundation, (WiMEF), another arm of the association dedicated to the development and delivery of enhanced educational opportunities.
In addition to its strategic partnerships, WiM also hosts a number of major events each year, through both its national office as well as its 30 chapters around the country. The WiM's Summer Leadership Conference, exclusive for its corporate membership, will be held in Greenville, South Carolina, July 18 and 19. The big event is the 13th annual WiM Summit, slated for Atlanta from Oct. 10 to 12. It is expected to attract well over 850 manufacturing professionals from across the country for plant tours, keynote presentations, roundtable discussions, breakout sessions and social event.
"On the last day, we will induct our 2022 class of Women in Manufacturing's Hall of Fame," adds Grealis.
WiM is also expected to have its first international event later this fall in Stuttgart, Germany.
Long-term goals for WiM include having a chapter in every state as well as a membership of over 50,000 members.
"I think it's very achievable, especially as we extend our footprint nationally and globally," says Grealis. "We have also launched a Women's Network that will allow meetings in a virtual way to connect our international network with the great resources of people and women here in the U.S."