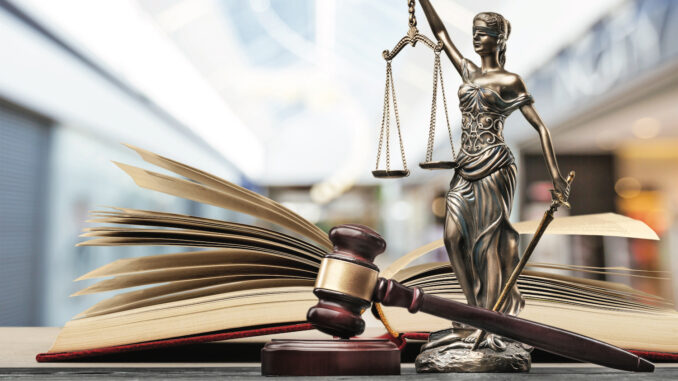 Law firm transitions from one woman to another
By Terry Troy
As president of Emens, Wolper, Jacobs & Jasin, Kelly Jasin is something of an anomaly in the legal circles. She represents the next generation of female leadership of this mid-sized Columbus law firm, an organization known for its expertise in business transition and succession.
Beatrice (Bea) Wolper, who founded the firm with her husband Dick Emens in 2009, has assumed the position of CEO.
"I have spent decades teaching the owners of family businesses how to prepare for a successful transition and then, in turn, let go," says Wolper. "It became abundantly clear to me some time ago that Kelly, who is like a daughter to me, had the skillset and leadership ability we need as our next president. With that in mind, we started transitioning firm management to her over the last couple of years. Now, we are ready for Kelly to take over and I'm confident she will run this firm as I have, putting our clients and our own people first."
Wolper has been something of a mentor for Jasin, who joined the firm right out of law school.
"She had an open-door policy from the very beginning," says Jasin. "No question was too silly and no issue was too small. She has been instrumental in my professional development.
"And, of course, her husband [Dick] has been an amazing mentor to me as well. He was always willing to give his perspective when it came to firm management. I would also have to credit Robert Sexton, who was an attorney I worked for as an undergrad before going to law school."
A graduate of The Ohio State University with a major in psychology, Jasin graduated from Capital University Law School and was almost immediately put on the fast track to become a partner in the firm when she joined in 2011. She became a partner in 2015 and her appointment to president was the unanimous choice of the firm's four partners. It remains one of the Central Ohio region's few women-owned firms.
The firm has built an exemplary national reputation for assisting family-owned businesses with the legal and practical issues that should be addressed for successful transition from one generation to the next.
"Like Bea, I love what I do. I'm grateful to lead a firm that not only prioritizes our clients, but our families, as well," explains Jasin. "Bea and Dick have set the groundwork for this firm's continued success, and it's one of the things that sets our firm apart. My commitment to that objective is unwavering."
While the firm is recognized as a leader in family business succession, other practice areas include asset protection, the purchase and sale of businesses, and estate planning and probate. In addition, firm co-founder and Vice President Dick Emens has deep expertise representing landowners in the areas of oil, gas, solar, rights of way, easement issues and pipeline law in Ohio.
"Our firm is somewhat bifurcated when it comes to our areas of expertise," Jasin admits. "Half of our firm is dedicated to family businesses where we handle a lot of matters related to wealth transfer, succession planning, estate planning as well as the buying and selling of businesses and formation of businesses. The other half of the firm serves landowners, mainly in oil and gas issues, easement issues, pipeline issues and solar issues, things like that."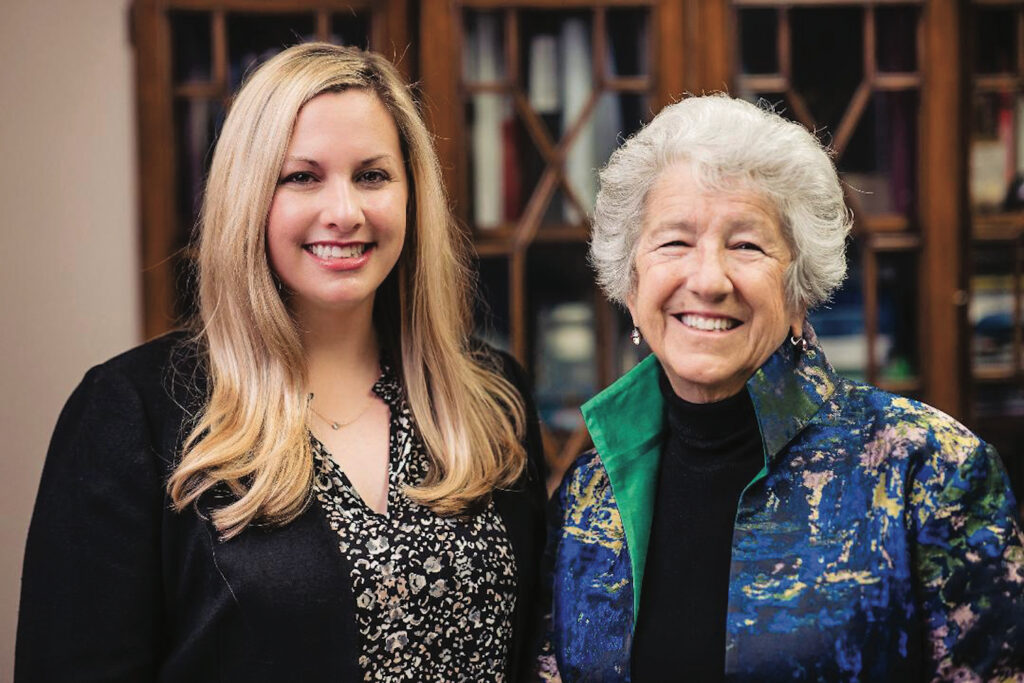 Being a women-owned firm does have its advantages, notes Jasmin, especially when it comes to handling family issues like succession planning and wealth transition.
"Having a woman at the helm is often beneficial to our clients because we bring a certain level of understanding to family dynamics," says Jasin. "We are not looking at issues strictly through a legal lens. And being a female-owned firm, we also have a better understanding of family needs than more traditional, larger firms."
There are some challenges that woman-owned law firms still face. One is simply a matter of size. Most female-owned firms are smaller, many having only two or three partners in a smaller office. Even Jasin's firm, which has seven attorneys and five full-time support positions spread across its office in Columbus and St. Clairsville, cannot offer all the services of a larger firm.
"Which makes it a little harder for us to be a one-stop shop for our clients," says Jasin. "Smaller to mid-sized firms often have to focus more on one or two areas of practice. We can't necessarily handle all of our clients' needs."
However, Jasin's firm has developed relationships within both the business and legal communities. It knows who to contact if its clients have an issue that is outside the firm's areas of expertise.
"And we are always looking at resources and other ways we can better service our clients," she adds.
The firm is also closely connected to The Conway Center for Family Business. Founded by Emens and Wolper in 1998, the center remains a leading community resource, assisting family businesses with the unique challenges and opportunities these family-lead organizations typically face as they grow. Wolper assumed the center presidency in 2021 and will retain this position.
"At both The Conway Center and the firm, our passion and purpose is to serve family businesses in the community and to be a valuable resource. With Kelly at the helm, I have no doubt this commitment will continue," Wolper adds.
Moving forward, Jasin sees the firm growing organically rather through adding personnel or acquisition.
"We have built a great team here that genuinely loves what they do and in servicing our clients," says Jasin. "We also have a lot of respect for one another, which I wouldn't want to threaten with the wrong hire or trying to grow too fast. So, for us, organic growth is the best."