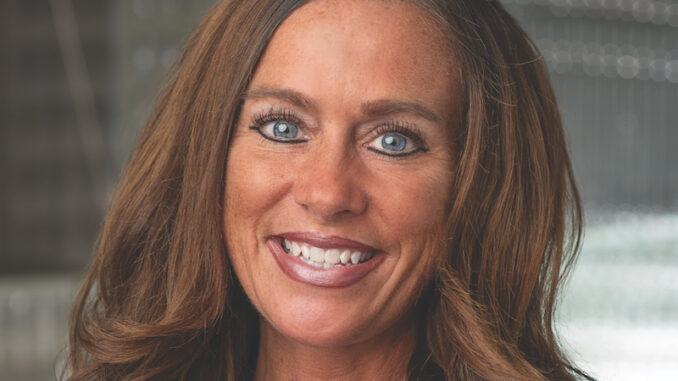 Competition designed to help entrepreneurs advance their small business
By Terry Troy
The Greater Cleveland Partnership's (GCP) Council of Smaller Enterprises (COSE) is now accepting applications for the fifth season of Cleveland Chain Reaction.
The small business pitch competition connects entrepreneurs to capital and mentors and places new businesses in Cleveland neighborhoods to create jobs and prosperity. Since its inception in 2017 (the competition was put on hold in 2020 due to the pandemic), Cleveland Chain Reaction has received more than 400 applications, coached and prepared 88 small business semi-finalists, connected winning businesses to nearly $1.7 million in capital and provided 380 hours of technical assistance. Applications may be submitted through Friday, October 14, and those interested in locating or growing their business in the City of Cleveland should apply.
"Through Cleveland Chain Reaction, partners in our region's entrepreneurial ecosystem come together to support and promote small business growth," said Megan E. Kim, executive director of COSE and senior vice president, membership development and marketing at GCP. Whether a winner, semi-finalist or applicant, we connect with each business to learn about their specific needs, interests and challenges, so we can connect them to resources, solutions, capital and opportunities."
The top 20 businesses selected as semi-finalists will participate in a business bootcamp where business experts and mentors will help the entrepreneurs prepare to pitch a panel of judges at the showcase days taking place Thursday, December 8 and Friday, December 9 during "Kickin' it with Kenny" on FOX 8 News in the Morning. Three winners will be selected, and the business may use the capital any way they choose to advance their business. The first-place winner will receive $40,000, the second-place winner will receive $20,000 and the third-place winner will receive $10,000. Judges, local investors and mentors may choose to contribute additional capital to the businesses.
The inaugural season of Cleveland Chain Reaction took place in Slavic Village. Old Brooklyn hosted the 2018 edition and Collinwood was the 2019 host neighborhood. In 2021, participants could select any city of Cleveland neighborhood to place their business based on their specific real estate needs, industry and target market. This will continue in 2022.
Cleveland Chain Reaction was inspired by Cleveland Hustles, the reality series produced by LeBron James that aired on CNBC in 2016. Cleveland Chain Reaction is an independent and unrelated effort that supports the continued opportunity that Cleveland Hustles initiated.
Cleveland Chain Reaction is produced by COSE in collaboration with FOX 8 News in the Morning's "Kickin' it with Kenny." Cleveland Chain Reaction is sponsored by MAGNET, Bedrock, KeyBank and JumpStart.
Greater Cleveland Partnership (GCP) is the region's leading economic development organization, and with over 12,000 members, the largest metropolitan chamber of commerce in the nation. The organization focuses on strategic initiatives, which includes COSE, the small business arm of GCP.