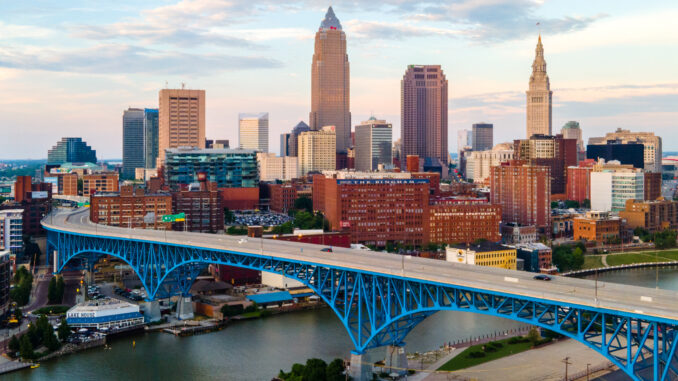 The four-day October event will celebrate Ohio's growing economic momentum and entrepreneurial future
By Emily Wolfe
In 2022, Machine Gun Kelly rapped: "How did I end up on the Forbes list? I'm from Cleveland, we don't make it out of it."
It was a bold claim to make about the city that produced John D. Rockefeller—and it's never been less true. Less than a year after that lyric, the Ohio-raised singer will return to Cleveland to perform at the 2023 Forbes Under 30 Summit, one of the biggest conferences for young entrepreneurs and innovators.
Forbes announced last year that the Under 30 summit would move from Detroit to Ohio through 2025, with Cleveland, Cincinnati and Columbus each hosting in turn. JobsOhio will present the event, which aims to bring together leaders from across industries.
"Our goal with the next Under 30 Summit is to help spotlight Ohio's talented workforce and ample opportunities for entrepreneurs and investors," Randall Lane, Forbes' chief content officer, said when the move was announced. "We're confident that Ohio's entrepreneurial spirit will be felt on the world's main stage."
The 2023 summit will take place from Oct. 8-11. Other featured performers and speakers include Grammy-winning rapper Bad Bunny, Kendall Jenner and Halsey.