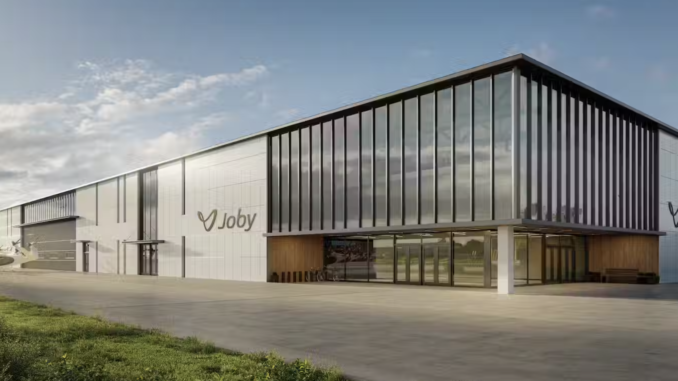 The new facility will create 2,000 jobs in the Miami Valley
By Emily Wolfe 
Ohio's relationship to the Wright Brothers cemented it in aviation history. But it's the state's thriving aerospace industry that ensures it will also be a part of aviation's future.
California-based company Joby Aviation recognized—and cemented—Ohio's importance in aviation last week, announcing its intention to build an air taxi manufacturing facility at the Dayton International Airport.
"Ohio has a long, rich history in aviation, and we're proud to bring the next chapter of that story to life in the place where it all started," Joby CEO JoeBen Bevirt said of the facility in a press release.
The facility will create 2,000 jobs in the Miami Valley—the largest aviation job creation deal in Ohio history, according to JobsOhio. The Ohio aerospace industry employed more than 130,000 people in 2022.
Construction will begin in 2024, with the facility's opening planned for 2025. Government officials said Joby's investment is expected to drive more aviation business to the state, creating a total of 15,000 jobs by 2045.
Lt. Gov. Jon Husted said the announcement marks a major milestone in Ohio's aviation industry.
"For over 100 years, [Ohio's aviation] innovation has not been successfully translated into the manufacturing of aircraft and the thousands of jobs that come with it," Husted said. "Today, that elusive aspiration becomes reality."