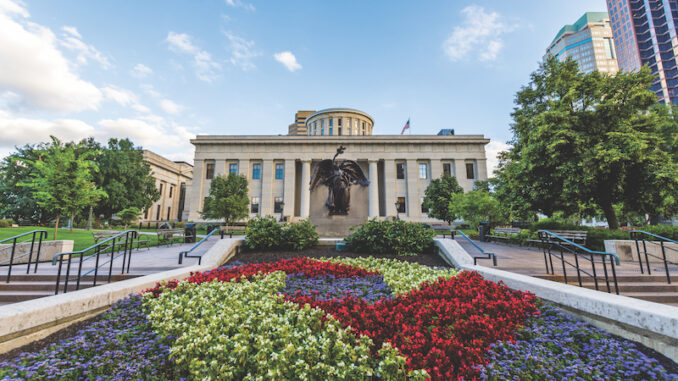 7 Ohio leaders who have made a difference
By Terry Troy
Paring down a list of Ohio leaders into a single article is always risky—you're bound to leave someone out. Editing down those individual stories into a few paragraphs is nearly impossible, yet necessary unless publishing a tome that far surpasses War and Peace.
Ohio Business is taking on that challenge to recognize a few of our state's leaders who have truly made a difference. While Ohio has more than its fair share of business, government and nonprofit leaders, here are seven current leaders who fit that bill.
Bill Seitz
Majority Floor Leader, District 30 Representative, Ohio House of Representatives
If any one state representative can be called a true friend of the business community, it's Bill Seitz III, state representative for the 30th District of the Ohio House of Representatives. A member of Cincy Magazine's 2022 Power 100, Seitz has worked hard to represent the interests of Greater Cincinnati at the Statehouse and earned a well-deserved reputation for his colorful speeches and legal acumen.
Seitz began his public service career as a member of the Cincinnati Board of Education and the St. Antoninus Parish Education Commission. He was twice elected Green Township Trustee, where he also served as president of the Hamilton County Township Association.
Beginning in 2000, Seitz served in the Ohio House of Representatives for almost seven years. There, he rose through the ranks, serving as majority whip and assistant majority whip and chair of the Civil and Commercial Law Committee. Seitz then went on to serve in the Ohio Senate from 2007 to 2016 before returning to the Ohio House where he is now serving the 30th House District in his second consecutive term.
A fiscal conservative and champion of efficiency in government, he championed and was the architect of sweeping tort reforms, which transformed our state's civil justice landscape and made Ohio more business friendly. In 2020 he was named Lawyer of the Year by Cincinnati-Litigation Municipal while being named Southwest Ohio's Best Antitrust Lawyer in 2014. He was also named State Legislator of the Year by the United States Chamber of Commerce Institute for Legal Reform.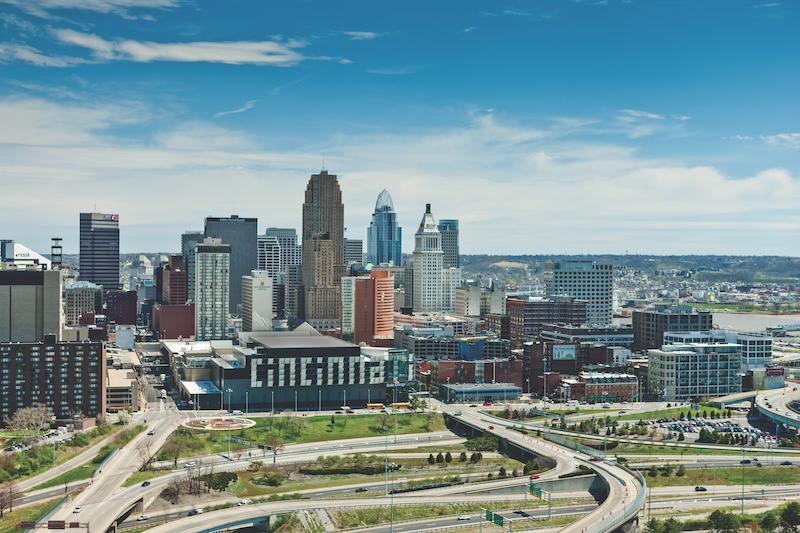 Maribeth S. Rahe
President & CEO, Fort Washington Advisors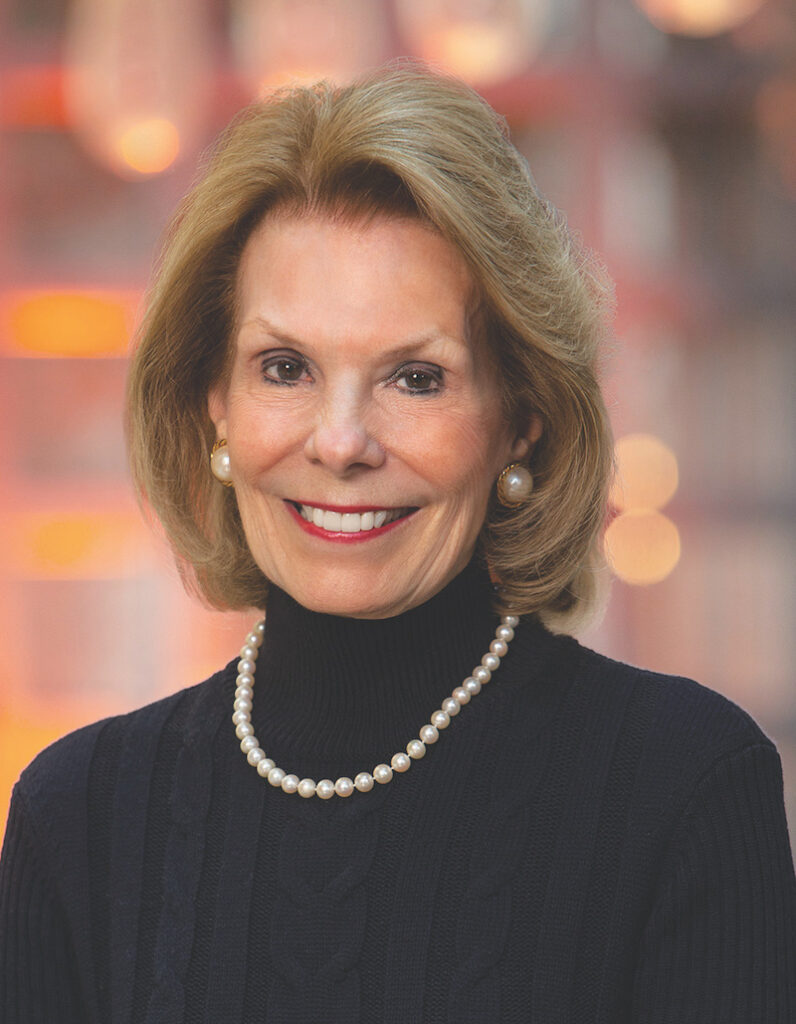 As president and CEO of Fort Washington Advisors, Maribeth S. Rahe leads one of the largest investment advisory firms in Ohio. Fort Washington Advisors offers professional and comprehensive asset management services for institutions, corporations, insurance companies, mutual funds, foundations, associations and high net-worth individuals.
Rahe's extensive executive and business career includes a stint as president and board member of the United States Trust Company of New York. She also has served as vice chair of the board of The Harris Bank in Chicago as well as key executive positions at JPMorgan in London and New York.
Rahe is a graduate of Bowling Green State University in Bowling Green, Ohio. She was also a Ph.D. candidate at The Ohio State University in Columbus, Ohio, and earned a master of Business Administration in International Management with honors from Thunderbird School of Global Management in Glendale, Arizona. In 2016, she received an Honorary Doctorate of Business Administration from Bowling Green State University and an Honorary Doctorate of Humane Letters from Mount St. Joseph University.
Rahe serves on several regional and national boards of directors, including The Greater Cincinnati Foundation; Cincinnati Arts Association, vice chair; Cintrifuse; Consolidated Communications Holdings, Inc.; Sisters of Notre Dame de Namur Development Advisory Board; Xavier University Williams College of Business Board of Executive Advisors; First Financial Bancorp and First Financial Bank, N.A.; and Cincinnati Country Club. She also serves as a life trustee to Rush-Presbyterian-St. Luke's Medical Center and New York Landmarks Conservancy.
A well-known and acknowledged expert in financial services, Rahe was featured in Vanity Fair magazine as one of "America's Most Influential Women – 200 Legends, Leaders and Trailblazers." She has received numerous awards over her career and is frequently recognized as one of the top business leaders in Cincinnati.
August "Augie" Napoli
Former President & CEO, United Way of Greater Cleveland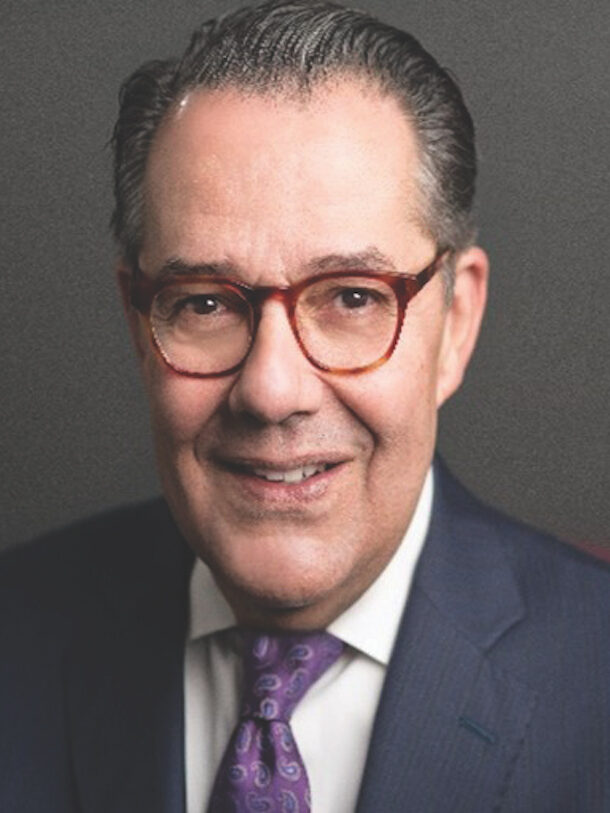 When August "Augie" Napoli stepped into his position as president and CEO of the United Way of Greater Cleveland in 2016, the 108-year-old nonprofit was nearing the end of its rope. Cleveland was no longer home to as many Fortune 500 company headquarters as in the past, a place where employees historically participated in the organization's workplace campaigns.
However, when Napoli retired this past summer, he made multiple changes during his tenure that will allow the United Way to not only survive but serve the Greater Cleveland area well into this century. The organization is also working with other entities to determine the best ways of addressing the symptoms of poverty as well as its causes. Examples include the United Way's participation in Lead Safe Cleveland Coalition, which addresses a housing-stability factor, and a partnership with the Legal Aid Society of Cleveland, Right to Counsel – Cleveland, which provides free legal assistance to eligible tenants facing eviction. United Way also worked with numerous entities to build 50-unit "scholar housing" across from Cuyahoga County Community College's main campus for students with children.
Today, the United Way addresses issues of diversity, equity and inclusion by consulting with community leaders of color who were asked to serve on the organization's Equity Leadership Council.
Originally a native of Pittsburgh, Napoli came to Cleveland in 1976 to take a job as Ursuline College's director of admissions. Four years later, he was named director of development and fundraising. As such, he played a key role in the construction of the school's Ralph M. Besse Library, leaving the school in 1980 to become vice chair of institutional advancement at the world-renowned Cleveland Clinic. He helped raise $500 million to build the structure that houses the Miller Family Heart, Vascular and Thoracic Institute.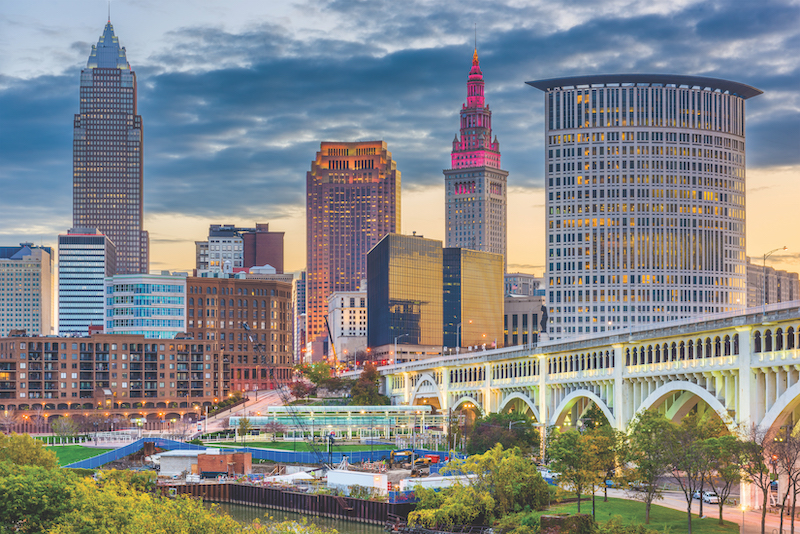 Eddie Taylor Jr.
President, Taylor Oswald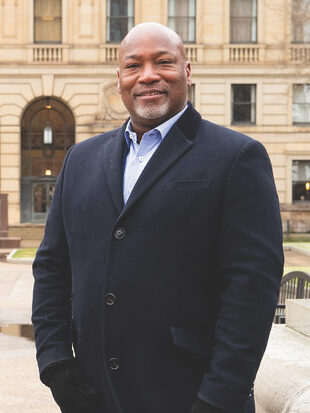 As president of Taylor Oswald, Eddie Taylor, Jr., leads one of our nation's largest Black-owned insurance brokerage firms, in strategic partnership with Oswald Companies, one of the largest independent, employee-owned insurance brokerage and risk management firms in the U.S.
Years back, while serving on the board of the Cleveland Leadership Center—a merging of four nonprofits providing leadership and community engagement opportunities including Leadership Cleveland—Taylor's management skills, no-nonsense manner and experiences in the insurance industry were recognized by then-chairman and CEO of the Oswald Companies, Marc Byrnes. After all, Taylor was already founder, majority owner, president and CEO of Integrated Consulting Services, a workers' compensation third-party administrative firm in Independence. During a May 2008 Leadership Cleveland retreat to Chicago, Byrnes approached Taylor about joining Oswald, which happened in 2010.
That led to the founding of Taylor Oswald, a full-service insurance brokerage firm in 2012, a firm specialized in offering a minority-owned option for businesses looking to incorporate service providers in diversity inclusion initiatives. The company would leverage both the relationships and reputation Taylor had built as an entrepreneur and civic leader on various boards. Today, Taylor is the president and majority owner of Taylor Oswald, while Oswald maintains a minority interest.
Among Taylor Oswald's first clients was Sherwin-Williams. Later, Taylor Oswald began handling all of Destination Cleveland's insurance needs after David Gilbert, the convention and visitors bureau's chief executive officer, witnessed how the firm fulfilled a major part of that role for the 2016 Republican National Convention host committee.
Gregory P. Crawford
President, Miami University
Serving today as the 22nd president of Miami University, Gregory P. Crawford oversees the operations of one of Ohio's most vibrant and diverse academic institutions in our state, with more than 16,00 students attending from around the world. Since joining the university in 2016, Crawford launched Boldly Creative, a $50 million investment fund for faculty initiatives, already supporting initiatives in robotics, esports, data and analytics, and clinical health. Two state-of-the-art buildings are under construction to advance the academic mission in clinical health and data and analytics, and a planned renovation will unite the humanities disciplines.
Under his leadership, three transdisciplinary departments also were launched—the Department of Entrepreneurship, Department of Emerging Technology in Business + Design, and Department of Sports Leadership and Management—as well as the Western Center for Social Impact and Innovation, where students are architects of their curriculum and research.
Crawford has also authored more than 350 research, conference, education publications, review article, book chapters and articles. He is a contributing writer for Forbes Business Council on education and workforce development.
In 2019, Stanford University World Rankings placed him among the top 2% of global researchers.
Baiju R. Shah
President & CEO, Greater Cleveland Partnership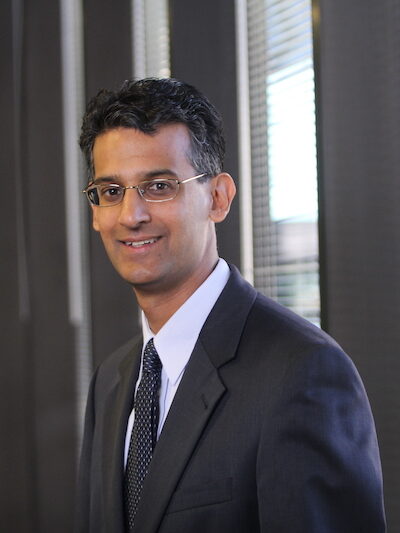 As president and CEO of the Greater Cleveland Partnership (GCP), Baiju Shah leads one of our state's largest economic development organizations. With over 12,000 members, GCP is the largest metropolitan chamber of commerce in the nation and is guided by a board of corporate and entrepreneurial CEOs. The organization focuses on accelerating growth and inclusive prosperity through strategic initiatives, business services, real estate and advocacy.
Prior to GCP, Shah served as the senior fellow for Innovation at The Cleveland Foundation, the world's first community foundation and one of the largest with assets of $2.8 billion. His work centered on catalyzing growth initiatives for the region including serving as the leader of the Cleveland Innovation Project. Shah remains a member of the Impact Investing Board Committee, which directs a $150 million portfolio allocation for the foundation.
Shah has been named an Ernst & Young Entrepreneur of the Year and recognized as one of Cleveland's most influential leaders. He received a JD from Harvard Law School and a BA from Yale University.
John North
President & CEO, Better Business Bureau of Dayton and Miami Valley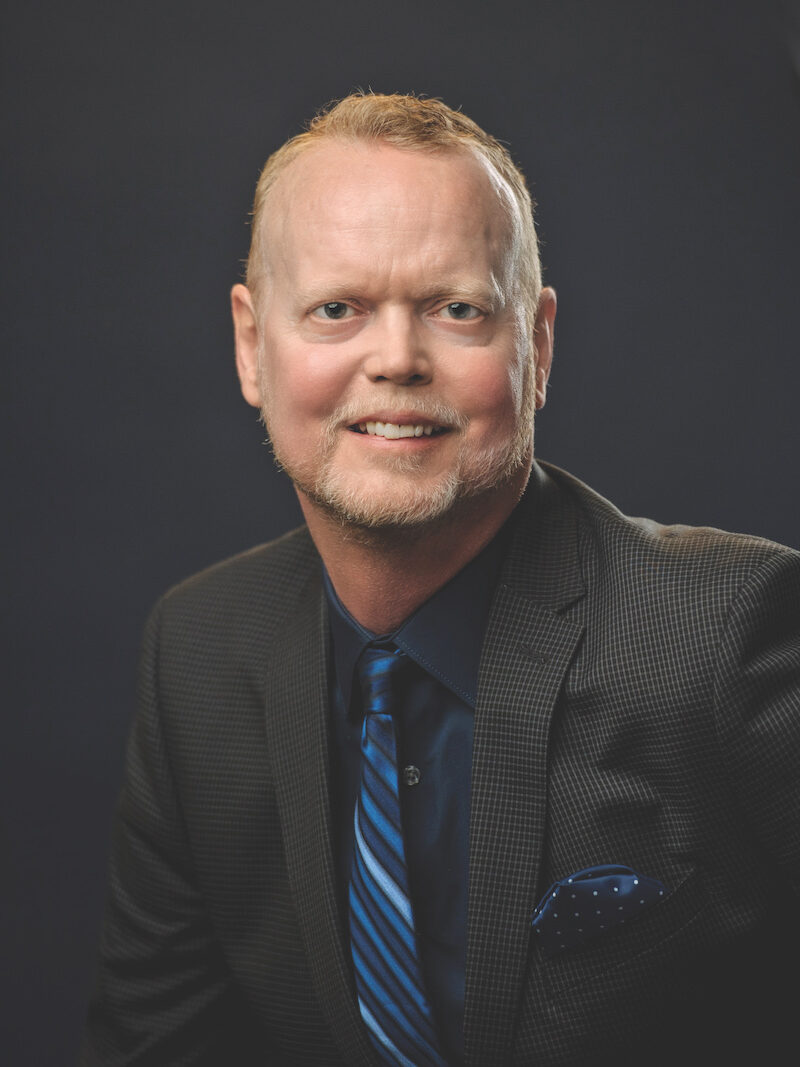 Born and raised in Dayton, John North was selected as president and CEO of the Dayton Better Business Bureau in 2007. During his tenure, North has motivated and inspired the team at the Better Business Bureau to new levels of success, creating programs and services for businesses and consumers that have been recognized at the national level.
Under his direction, the Better Business Bureau in Dayton today offers products and services that impact more than 25,000 local businesses and more than a million consumers daily. The result is a fair and ethical marketplace in Southwest Ohio, where businesses and consumers can interact with greater confidence.
North graduated from Wright State University with an undergraduate degree in Social and Industrial Communication and a master's in Public Administration. He secured his first job with a local nonprofit, health and human services organization, Unified Health Solutions. His responsibilities as prevention specialist were to empower youth and their families with the skills and resources needed to succeed. In 1998 North was selected as president and CEO and served in that capacity until he joined the BBB. During that time, North grew United Health Solutions significantly by securing the necessary financial resources to fulfill its mission.
North is a past member of the United Way of Greater Dayton Area Board of Trustees and Campaign Cabinet, served as a member of the Human Services Levy Campaign Cabinet, a graduate of the Leadership Dayton program and a 2004 recipient of the Dayton Business Journal's 40 under 40.