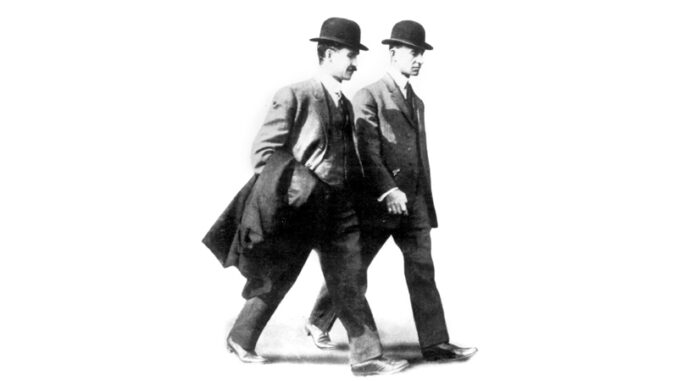 By Terry Troy
Oil, rubber, glass, steel, automobiles and flight—the list of Ohio business accomplishments is unparalleled. Unfortunately, there are just too many leaders to list in this space.
While Cleveland was establishing itself as a nexus of shipping and commerce on Lake Erie, the folks in Cincinnati already recognized the importance that business would play in society. Indeed, major companies like the F.H. Lawson Co., William S. Merrell Co., Procter & Gamble Co. and Cincinnati Gas Light and Coke Co., were already established players, with new companies sprouting up almost daily.
In October of 1839, an advertisement in the Cincinnati Daily Gazette urged local businessmen to attend a meeting, which led to the founding of "a Chamber of Commerce and Board of Trade for the purpose of uniform regulations and unison of action in the promotion of its mercantile interests."
The rest, as they say, is history. The Cincinnati USA Regional Chamber went on to celebrate its 175th anniversary in 2014, and today is more than 183 years old.
Business and trade organizations aside, it was actually Ohio's pioneers and entrepreneurs that really set our state apart. Business magnate John D. Rockefeller was easily among the most significant, both for his business acumen and his philanthropy.
A brilliant businessman, consolidator and organizer, Rockefeller bought out or drove out all other competing oil companies. By 1878, Rockefeller's Standard Oil controlled about 90% of the oil refineries in the United States.
In 1913, Rockefeller's wealth was estimated to be $21 billion, when adjusted for inflation. Perhaps more importantly, Rockefeller created modern philanthropy, targeting specific causes including medicine, education, racism and poverty. He donated more than $530 million to spark social change.
Bouncing Back
Five years after cessation of hostilities in the Civil War, a young man who had served as a surgeon left the medical profession after acquiring stock in the Hudson River Rubber Company in New York. Looking for a more profitable location with ample and inexpensive water to aid in production, that young man was Dr. Benjamin Franklin Goodrich. He founded the first rubber factory west of the Alleghenies in Akron. Its first product? A fire hose. When bicycles and later the automotive industry came online, demand blossomed. Sales for Goodrich in 1924 were more than $109 million.
Naturally, Goodrich's competitors grew right alongside. Eventually, Akron was called the Rubber Capital of the world.
Over the years tire production largely left Akron. However, earlier this summer, Bridgestone Americas unveiled its Advanced Tire Production Center, the first new tire factory in Akron in more than 70 years.
Heart of Glass
Born just before the Civil War in Mason County, West Virginia, Michael J. Owens went to work for a glass manufacturer in Newark as a teenager. Toledo already had become a major center for glass production, thanks to large nearby supplies of natural gas and silica content sandstone—the two key ingredients in glass manufacturing. The New England Glass Company relocated to Toledo in 1888 and its owner, Edward Drummond Libbey, hired Owens.
It wasn't long before Owens became plant manager for Libbey in Findlay. Seeking to improve what was a slow and tedious manufacturing process for glass bottles, Owens invented a machine that could manufacture glass bottles. His invention revolutionized the industry and led to explosive growth in the soft drink and beer industries.
Flying By the Seat of Their Pants
Perhaps the most important business entrepreneurs were the two brothers from Dayton, Orville and Wilbur Wright, who were inventors and pioneers of modern aviation. Fascinated by a toy helicopter powered by a rubber band to twirl its blades, the two brothers developed a lifelong fascination with flight. They also shared a fascination with the bicycle, a new craze that was sweeping the country.
The two always kept up with scientific research, especially the work of German aviator Otto Lilienthal. When the latter died in a glider crash, the two started their own experiments, observing how birds angled their wings for balance and control.
Adding a moveable rudder to their contraption, the brothers achieved the first free, controlled flight of a power-driven, heavier-than-air plane, flying 852 feet.
Just 66 years later, humans would walk the moon. Appropriately, the first one to take those steps was Neil Armstrong, who hailed from Wapakoneta.