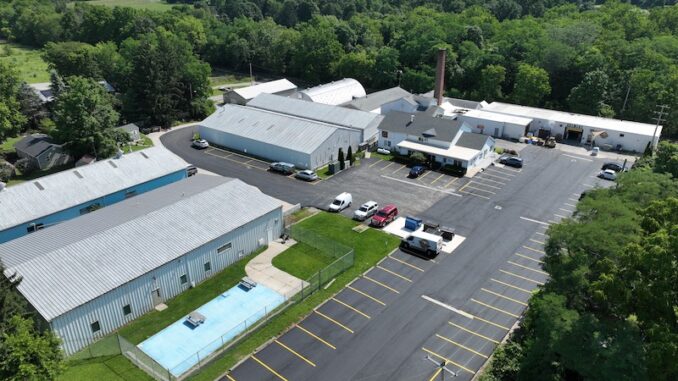 Historical Millworks site has ties to DeWine family
By Bill Ferguson Jr.
As a commercial real estate agent and investor, Allison Moody says her No. 1 priority is to help regional businesses be successful by creating jobs for local residents.
"A lot of people, during the pandemic, especially in my generation, decided that they don't want to work for corporate America anymore," Moody, 37, a third-generation commercial Realtor, says. "A lot of people left the traditional workforce to start their own small businesses so that they're more reliant on themselves. I think now, more than ever, it's really important to have space available for startup companies."
The Yellow Springs resident bought the historical Yellow Springs Millworks Business Center for $1.5 million in February 2021 through her company, APR Investments, which she owns with her father, Ric Moody, and brother, Paul. The 4-acre center, at 305 N. Walnut St., consists of 11 buildings and nine tenants—the largest multi-tenant industrial site in a village of about 3,700 residents.
She has another reason for buying Millworks: She wants to be a good steward for the property where Ohio Gov. Mike DeWine's grandparents, George and Alice DeWine, and parents, Dick and Jean DeWine, made a living throughout much of the 20th century. On that site, they operated DeWine Seeds and the Ohio Twine Co., a local feed, coal and seed business that eventually became a leading international importer and exporter of seed grains and grasses. The DeWine family sold the industrial site in 1992, according to Greene County property records.
"This property was there for a long time before I was born, and if I do my job correctly, it will be here a long time after I am gone," Moody says.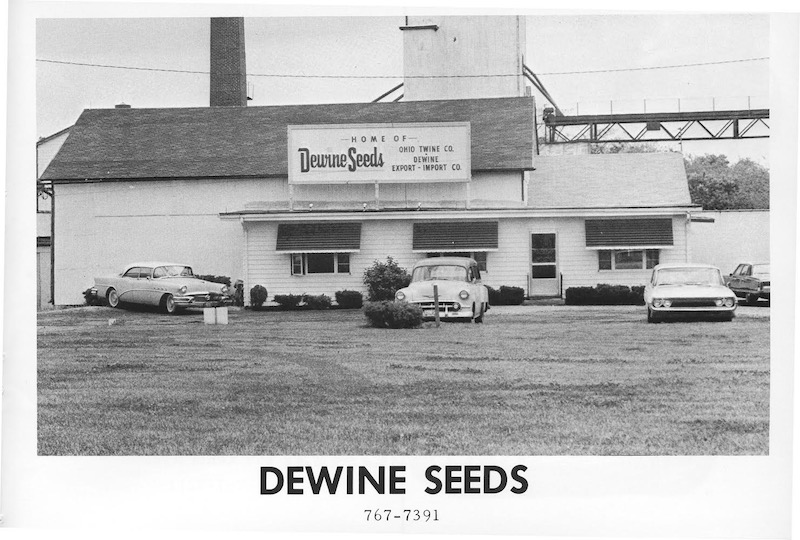 APR Investments bought the property from an out-of-state couple who owned it since September 2018. Moody says the previous owners intended to change the use of the property. Enviroflight, the largest tenant, which began in 2009, makes high-quality Black Soldier Fly larvae feed products for livestock and continues to expand its business. Because its lease at Millworks was in question, it began looking for other locations and will move out by year-end.
"It was a disappointment, because they have been a big benefit to our town, but it has given us an opportunity to provide space for our two tenants who are expanding," she says in reference to craft-beer brewer Yellow Springs Brewery and distiller Tuck-n-Red's. Both businesses need more space for distribution.
The oldest building on the site dates to the late 1800s, Moody says. The site had a grain elevator and mill—she has one of the original 3-foot millstones on-site. Currently, in addition to the brewer and distiller, the site is home for Yellow Springs Baking Co., Sculptor's Emporium, a construction company, a mental health counselor and two artists.
Before buying the property, Moody told her father and brother that she wanted to pave the gravel-and-dirt parking lot, the largest expense outside of the original purchase.
"The public is coming there, and the parking lot has always been a mess," she says. "People with disability issues could not access the property." She also watched as women in high heels struggled to walk across the lot to come to events at the brewery and distillery.
The $150,000 paving project came to fruition in early July, allowing 68 cars, up from 45. A concrete dumpster pad was added to move the receptacles off the parking area. Moody says she also has replaced steel doors to add building security, created better drainage on the property and has a five-year maintenance plan for roofing and other items.