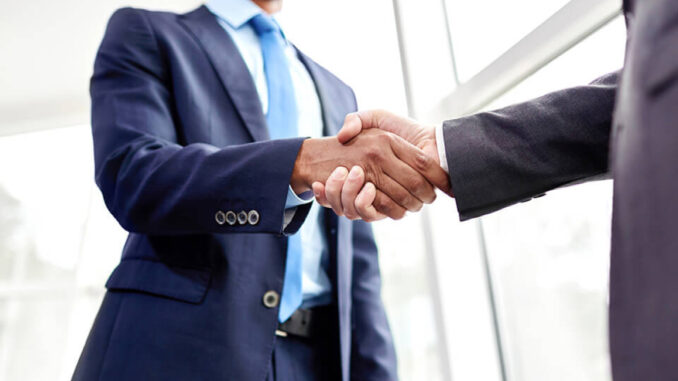 Virtual public meetings held this week
By Terry Troy
Coming on the heels of Small Business Saturday this past weekend, the SBA is holding virtual meetings this week that could be very important to veteran small business owners. The Small Business Administration's Interagency Task Force on Veteran's Small Business Development (IATF) and Advisory Committee on Veteran's Business Affairs (ACVBA) are holding virtual public meetings this week via Microsoft Teams.
The IATF will meet in Wednesday, December 2 from 1 to 2 pm, with a dial n of (202-765-1264), conference ID: 449 400 128#. The ACVBA will meet in Thursday, December 3 from 9 am to 3:30 pm, with a dial ibn of (202-765-1264), conference ID: 298 825 239#. If you want to submit public comments or questions, you have to do it by the end of the day today, November 30 via e-mail to veteransbusiness@sba.gov or by phone at 202-205-6773.
The IATF meeting will offer updates related to veteran's business development. Committee members in attendance will include: the Departments of Defense, Labor, Treasury, and Veterans Affairs; General Services Administration; Office of Management and Budget; North Carolina Military Business Center; Student Veterans of America; and American Legion.
The ACVBA meeting will include opening remarks from the SBA's Office of Veterans Business Development's Associate Administrator and ACVBA Chairwoman, followed by guest speakers' briefings. The presentations will include a VA Small Business Update from the Department of Veterans Affairs, an overview of recent changes to the beta.SAM.gov site from the General Services Administration, an access to capital briefing from the SBA, an update on the SBA All Small Mentor-Protégé and 8(a) Business Development programs, and a panel discussion on the Veteran-Owned Surplus Property Donation Program. If you're having trouble connecting, technical support is available at the Microsoft Teams support page.
The SBA is also seeking public comments on a proposed rule that would revise the small business size standard for businesses in three North American Industrial Classification (NAICS) sectors to increase eligibility for loan and contracting programs. But you have a little more time on this one. Comments may be submitted on this proposed rule on or before Jan. 12, 2021 at www.regulations.gov, using the following RIN number: RIN 3245-AG91. You may also comment by mail to Khem R. Sharma, Chief, Size Standards Division, 409 3rd Street SW, Mail Code 6530, Washington, D.C., 20416.
The NAICS sectors reviewed in the proposed rule are: Professional, Scientific and Technical Services; Management of Companies and Enterprises; and Administrative and Support and Waste Management and Remediation Services. SBA proposes to increase size standards for 46 industries in those sectors.
SBA estimates that about 2,600 additional firms in these three sectors will become eligible for SBA's programs under the revised size standards, if adopted.
An SBA-issued White Paper entitled, "SBA'S Size Standards Methodology," which explains how SBA establishes, reviews and modifies its receipts-based and employee-based small business size standards, can be viewed at http://www.sba.gov/size. For more information about SBA's revisions to its small business size standards, visit "announcements about updating size standards" at http://www.sba.gov/size.