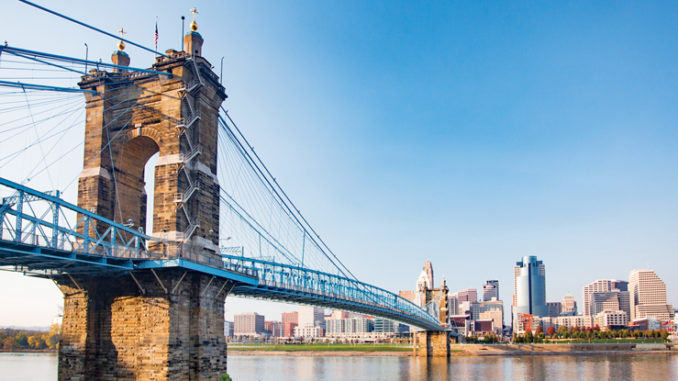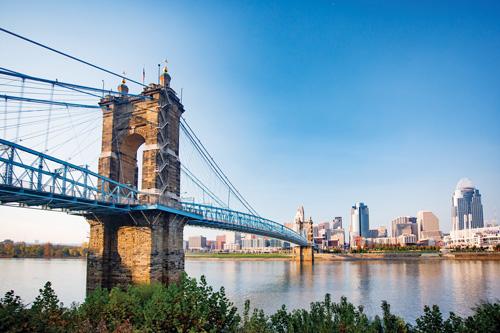 Always Something New
Cincinnati's many attractions make each visit different
By Terry Troy
Whether it's eating Cincinnati-style chili during a Reds game or exploring the former brewery lager tunnels in the historic Over-the-Rhine neighborhood, there are some experiences and traditions that are absolutely unique to the Greater Cincinnati area.
Visitors from all over the country flock to the Cincinnati Zoo & Botanical Garden to see Fiona the hippo. Thousands more attend the Cincinnati Music Festival, the largest urban music festival in the country and held this year July 25 through July 27. Hundreds of thousands more hit the 16 roller coasters at nearby King's Island Amusement Park. Not to mention the hundreds of events and attractions that can make each experience new and unique, no matter how many times you visit.
When you add it all up, it amounts to more than 26 million people visiting the Greater Cincinnati area each year—folks who collectively spend more than $5.3 billion, according to the most recent studies from the Cincinnati USA Convention & Visitors Bureau.
"Tourism is a key economic driver in Cincinnati and has a significant impact on our local businesses and our community's quality of life," says Julie Calvert, president and CEO of the Cincinnati USA Convention & Visitors Bureau. "As the Cincinnati region welcomes more visitors, whether for leisure, business or conventions, we are injecting new money into our economy, which builds up the community's general fund.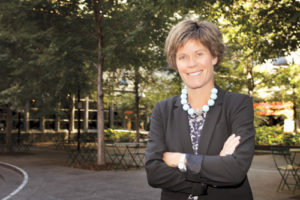 "From those funds, we're seeing new local developments, increased and enhanced public services and greater opportunities to continue moving our destination forward," adds Calvert. "Cincinnati is experiencing an incredible revitalization throughout its urban core and beyond. This progress is not by happenstance, it's the result of a committed tourism and hospitality industry whose success impacts the entire region. "
The Greater Cincinnati's local hospitality community understands the importance of visitors and embraces the idea that every interaction matters—whether it's at a hotel, restaurant, local attraction or just walking down the road, notes Calvert.
"Together, we're creating positive experiences for our visitors so that they'll feel compelled to visit again and be ambassadors for our region," she says. "Our team is incredibly passionate and dedicated to promoting Cincinnati as a destination to host meetings, conventions and events. "
The biggest celebration this year is also a celebration of our national pastime. This year marks the 150th anniversary of the Cincinnati Reds, the country's first professional baseball team.
"Our rich baseball heritage is being honored with throwback uniforms throughout the season, special tours and an open house at Great American Ball Park, a total renovation to the Cincinnati Reds Hall of Fame and Museum and much more," says Calvert.
This year also marks the inaugural Major League Soccer season for FC Cincinnati. Plans to build the team's stadium in the city's west end neighborhood are in the final stage of design.
"The positive economic impact will be seen through the creation of jobs and increased traffic for businesses like bars, restaurants and shops in the area," says Calvert. "We're also looking forward to welcoming visitors from other teams to the Queen City. The meteoric rise and success of this young team is so representative of the Cincinnati spirit and hometown pride that we feel here."