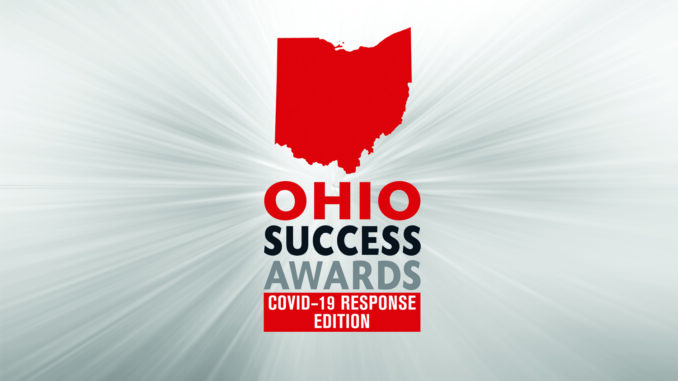 By the Editors
Just like 2020, the third annual Ohio Success Awards, presented by Ohio Business Magazine and sponsored by Superior Dental Care, proved to be anything but business as usual. These awards typically honor growth companies, nonprofits and governmental organizations across the state of Ohio, recognizing the accomplishments of companies that have demonstrated growth in revenue and employees, nonprofits that have made a significant impact and governmental organizations that have created unique value or opportunities.
But the unusual circumstances of 2020 prompted us to reconsider how we define success. In this year's awards, we are sharing the stories of employees' exemplary courage and companies' response to the crisis. From food banks and economic development agencies to logistics companies and IT providers, businesses across the state have responded with quick-thinking, innovation and compassion. They are all playing a pivotal role in Ohio's fight against the COVID-19 virus, and they certainly deserve to be named this year's Ohio Success Awards winners.
Nomination Process
For the 2021 Ohio Success Awards, a link to a nomination form was emailed to businesses and people throughout the state, inviting them to self-nominate. A form was also posted online so that other businesses could participate. For-profit, nonprofit and government institutions were able to self-nominate. Nominees were asked to provide information on how they responded to changes over the last year, both internally and externally. The winners were then selected by committee. Multiple winners have been named in several categories, and winners could win in up to two different categories. If you are interested in nominating your company next year, subscribe to the Ohio Business Magazine and newsletter (both of which are complimentary), at OhioBusinessMag.com.
Winner Profiles
Company Innovation of the Year
Company Name: JobsOhio
CEO: JP Nauseef
Location: Columbus
Business: Economic development
Employees: 105
Year Founded: 2011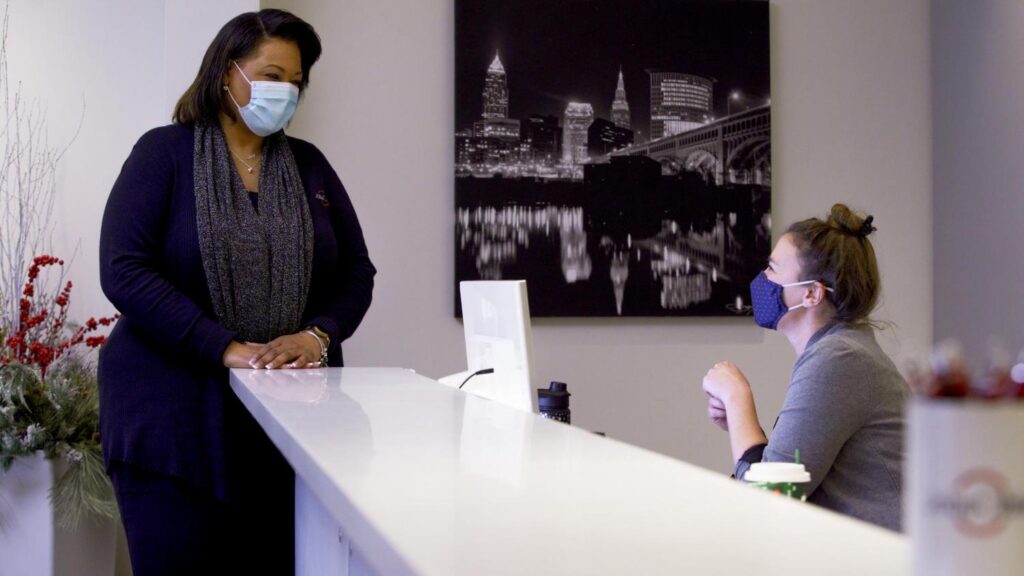 How do you promote economic development in the midst of a pandemic? That's the question JobsOhio, the state's privatized economic development corporation, had to ask itself every day in 2020.
JobsOhio typically works through its six regional partners to address local issues with state-level resources. Now, it had to find a way to do so during an unprecedented crisis. "The governor challenged us to figure out what we could do to help as the crisis was coming on," says JP Nauseef, the organization's CEO.
The answer involved embracing the organization's innovative spirit and developing new programs.
For example, the JobsOhio Beverage System (JOBS) addressed some of the struggles of restaurants and bars. As these establishments were forced to shut down, JOBS offered to buy back unopened liquor, giving a total of $1.5 million back to state businesses. In May, it instituted a rebate program, allowing restaurants and bars to receive a $500, one-time rebate on purchases over that amount. Nearly 9,000 businesses took advantage of the program, reaping more than $4 million in relief.
"It didn't solve the problem for all these companies and small businesses, but it helped soften the impact a bit," adds Nauseef.
With Ohio to Work, JobsOhio took on the state's unemployment. The initiative, which was developed with 47 Ohio businesses, uses workforce development programs that already exist to get unemployed Ohioians connected with businesses that are hiring.
"At scale, there's not another program like it that we know of in the country," says Nauseef. "[We] quickly identify a displaced Ohioian, provide them with coaching and aptitude assessment, quickly get them upskilling and training, and then place them in an open, in-demand position." While currently only in northeast Ohio, JobsOhio is looking to expand the program throughout the state this year.
Other initiatives included creating 10 economic development programs and procuring PPE. Ultimately, JobsOhio ended up investing $500 million into the state's recovery efforts and estimates that it impacted over 300,000 Ohio jobs and over 15,000 Ohio businesses.
Nauseef credits his team for the organization's success in 2020.
"JobsOhio is a very interesting organization. It sits at the intersection of industry, academia and government and the people that come to JobsOhio, most of them come out of the private sector," he says. "They're intelligent people who understand the markets and have a passion for their community and economic development. And really all these new programs that were developed emerged from those people and the team."
– Corinne Minard
Best Government Response
Company Name: Centerville-Washington Park District
Director: Arnie Biondo
Location: Centerville
Business: Local township park district
Employees: 28
Year Founded: 1959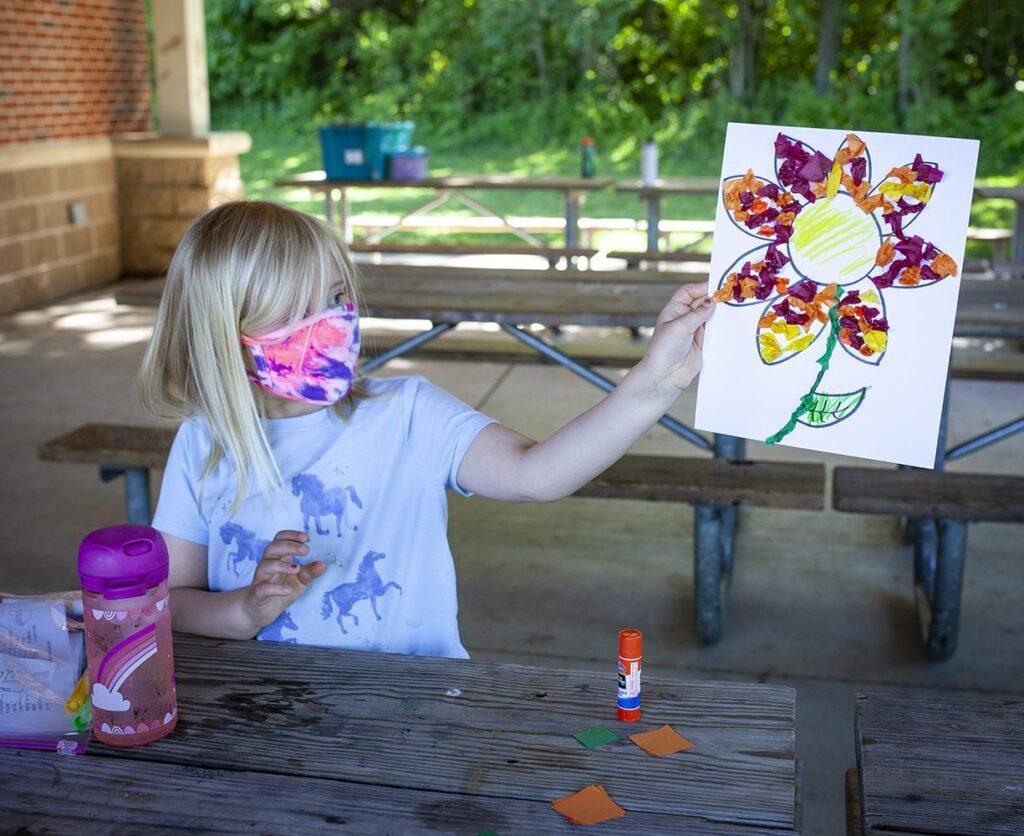 COVID-19 changed people's lives in many ways, including making it harder to feel energized and dramatically decreasing people's social interaction. Centerville-Washington Park District took that challenge of addressing this issue and exceeded visitors' expectations in 2020.
"We pride ourselves on being responsive to community needs and wants. While providing services and programs during the pandemic was new territory, we were determined to find new ways to create a strong sense of place in our community during a difficult time. It is gratifying for staff to be recognized with this award because they accomplished difficult work together," says Kristen Marks, CWPD program manager.
Centerville-Washington Park District's mission is to deliver a fun, healthy, outstanding park experience to connect the community with the outdoors. With that mission in mind, CWPD created over 100 self-guided programs that gave residents the opportunity to enjoy the parks safely on their own time.
Since creating the programs, there's been over 2,000 participants. Each program was guided by kits, videos or social media-based instructions. The park district also designed all of its summer nature day camps so that they followed COVID safety protocols. With these protocols in place the number of camp participants was nearly the same as in previous years.
"We kept interviewing and hiring summer staff right up until May 22 when the camp protocols were released by the state. Then, we got to work immediately on registering participants and training staff. About 75% of their training was accomplished virtually! We had never done that before, but they were one of the best groups of staff we had ever had," says Marks.
After COVID, CWPD plans to continue several of the programs. But, most importantly, kids and families were able to enjoy the outdoor activities without a single COVID case being reported by participants or the staff.
"We will keep many of our self-guided programming, especially the park challenges. The take-home RecKits are still experiencing full enrollment, as well. Therefore, those will remain in the program line-up," says Marks.
– Shelby Besecker
Best Nonprofit Response
Company: Crayons to Classrooms
Executive Director: Steve Rubenstein
Location: Dayton
Business: Education nonprofit
Employees: 6
Year Founded: 2008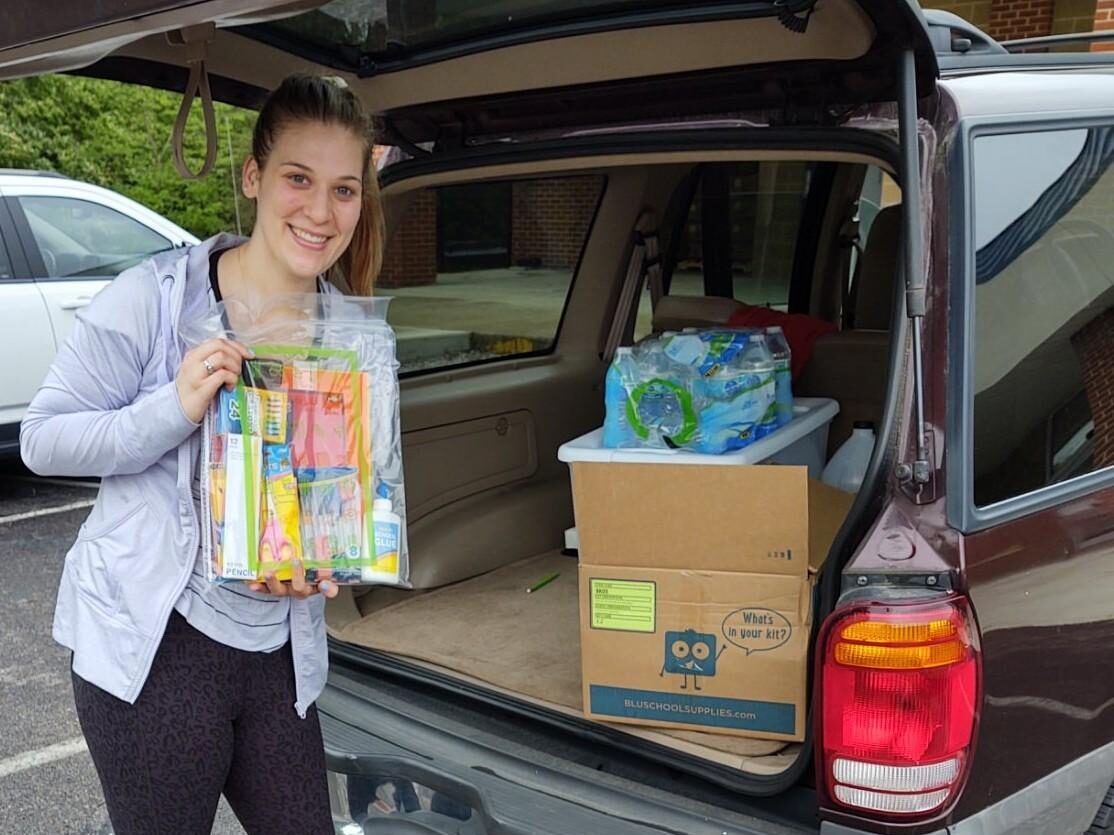 COVID-19 has made life more challenging for everyone, but especially for students, teachers and families transitioning to distance learning. Crayons to Classrooms worked hard in 2020 to make this transition just a little easier.
"We are honored to receive this recognition. When schools shut down in March 2020, there was so much uncertainty. We knew that we needed [to] continue to support teachers of students in need and that is what we did and continued to do," says Steve Rubenstein, executive director of Crayons to Classrooms.
Since March 2020, the organization has distributed $550,000 of needed school supplies through the districts of Dayton Public Schools, Mad River Schools and Springfield Schools and even distributed meals to Daytonians through The Foodbank.
The nonprofit organization was able to fill 3,563 backpacks with school supplies and hygiene items with a total value of $47,059. There were 2,319 supply kits that were filled with notebooks, filler paper, pocket folders, colored pencils, pens/pencils and more that were sent out to teachers from 76 different schools.
"Crayons to Classrooms serves schools where 60% or more of the students are registered in the National School Lunch program. Within the schools we serve, approximately 85% of the students are identified as low-income. Through our partnership with these 110 schools, we invite teachers to our Teacher Resource Center to shop for supplies at no cost to them. We used these existing relationships to connect during the spring school shut down," says Rubenstein.
With those existing relationships, the organization has created a community that teachers trust and on which they can rely. Because of Crayons to Classrooms, teachers and families who are in need of school supplies have been able to access them during this year of virtual learning.
– Shelby Besecker
Executive Hero of the Year & Company Response of the Year
Company Name: EASE Logistics
CEO: Peter Coratola
Location: Dublin
Business: Shipping logistics
Employees: 80
Year Founded: 2014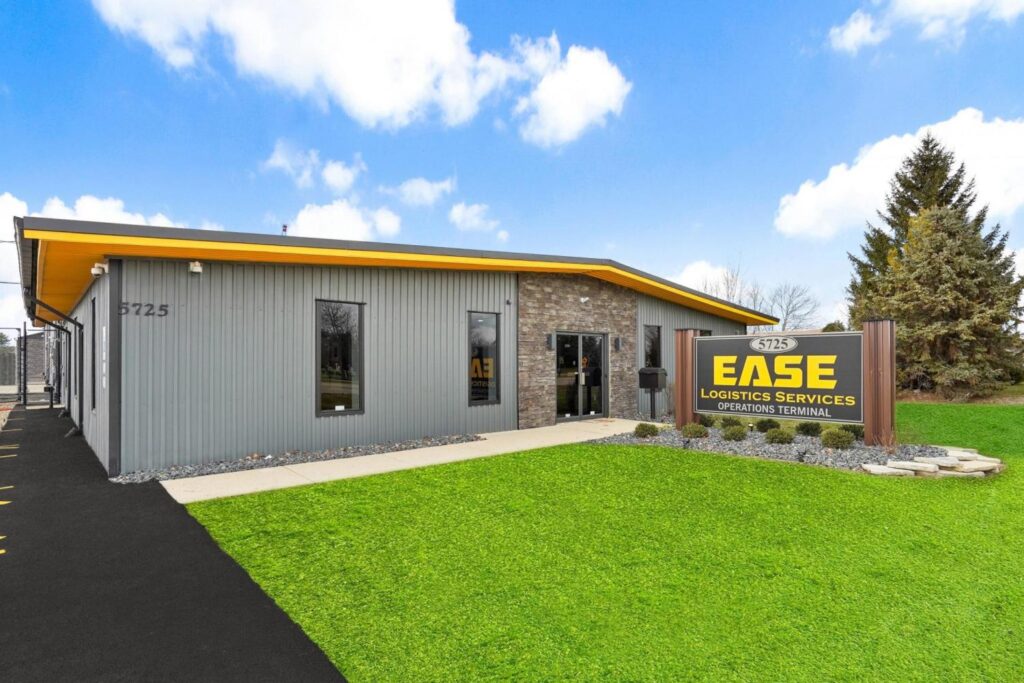 For many companies across the country, adapting to an unprecedented and unpredictable situation such as the pandemic seemed like a daunting task. However some companies were able to quickly organize and create a plan to meet the challenge.
EASE Logistics, led by CEO Peter Coratola, is one of those companies that sprang into action by quickly creating and executing a transition plan in order to keep the business running while ensuring staff were safe.
"Our CEO Peter [Coratola] and COO Keith [Ward] worked with our IT team to say, 'How can we keep operating at 100% and remote?'" says Brett Stewart, business development director. "We were able to pivot. Within like 48 hours we had something like 80% of our team working from home."
The shipping logistics firm, based out of Dublin, was deemed an essential business and continued transporting manufacturing supplies such as car parts and food service supplies, among other goods. These products being able to arrive at their destinations, allowing other businesses across North America to continue operating.
Remarkably, EASE Logistics avoided laying off any employees due to the pandemic and has actually continued to grow and hire new employees over the past year.
"We didn't let anybody go, and when things started coming back because of that we were able to ramp up a lot faster than a lot of other companies," says Stewart, "and we just kind of hit the ground running and kept growing."
– Andy Temmel
Company Work-From-Home Implementation of the Year
Company Name: Fleet Response
CEO: Scott Mawaka
Location: Independence
Business: Business vehicle fleet management
Employees: 193
Year Founded: 1986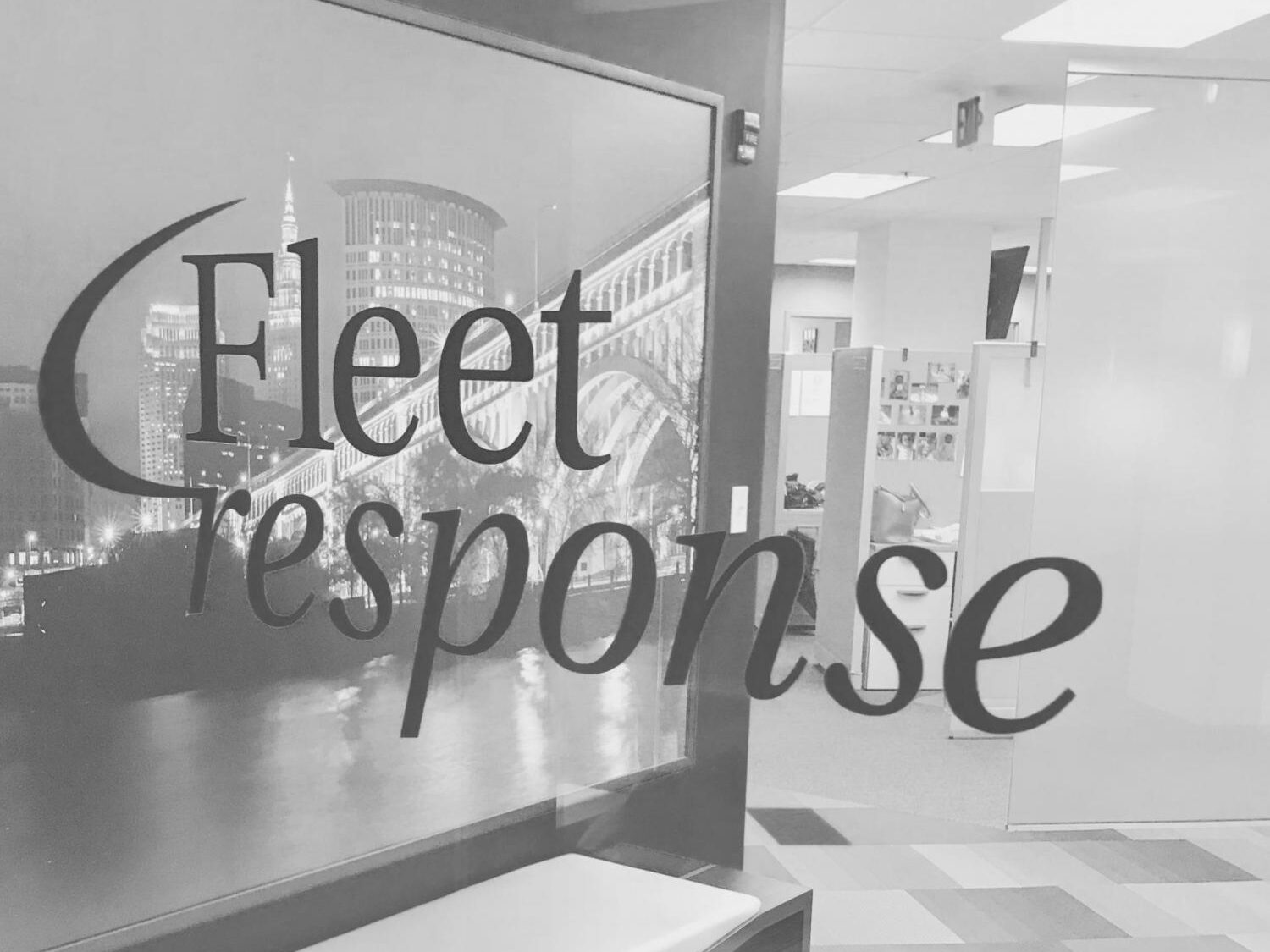 Remote communication took on a whole new meaning this past year, especially for companies that provide extensive communication and management services for businesses with large vehicle fleets.
Fleet Response, based out of Independence and founded in 1986 by Ron Mawaka Sr., relies heavily on its employees being able to provide quick customer service and troubleshooting for their clients.
In order to keep the operation in motion, Fleet Response acted quickly to provide a smooth transition for its employees to work from the safety of their homes while still affectively attending to their clients' needs.
"Our top concern is ensuring the health and safety of our employees. Our IT team worked diligently to allow our staff of 193 employees to have fully remote capabilities in a matter of days," says Cynthia Fortesque, the public relations and communications manager for Fleet Response, in a press release.
The employees responded positively to the drastic changes and appreciated the concern and decisive response from their employer.
"Our company has been wonderful in providing the IT support to help make working from home easier. They offered office equipment to bring home, if needed. Our IT support staff has been working with us one on one to make sure that everything is running smoothly, too," said Call Center Lead Lisa Grose in a press release.
– Andy Temmel