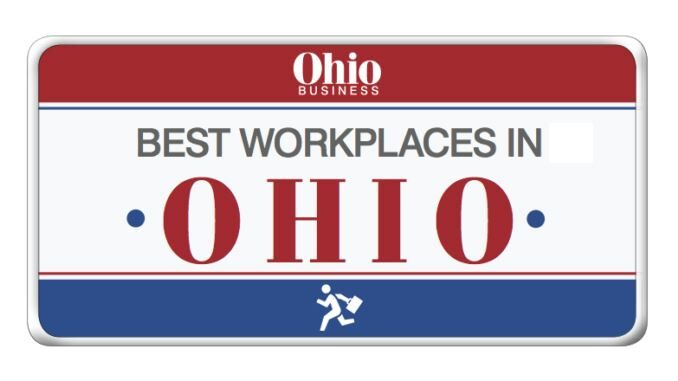 By the Editors
Many things have changed last year, including what even constitutes a workplace. Many companies had to reduce the number of in-office staff or move their entire workforce to working remotely. And several factors that contribute to a great workplace—in-person team events, welcoming offices and fun amenities—had to be reimagined.
However, many companies in the state are still Best Workplaces in Ohio. The sixth annual Ohio Business Magazine's Best Workplaces in Ohio reminds us that Ohio is still a great place to work. Read on to learn about some of the best workplaces in the state.
Companies with less than 50 employees
Companies with 50-200 employees
Companies with more than 200 employees
Nomination Process
For the sixth annual Best Workplaces in Ohio feature, a nomination form was emailed to businesses throughout the state, inviting them to self-nominate. The nomination form was also posted on the magazine's website and social media accounts for companies not on our email list. For-profit, nonprofit and government institutions were invited to participate. Nominees were asked to provide information on topics such as their company size, engagement with employees, benefit structure and past awards. The winners were then selected by committee. If you are interested in nominating your company next year, subscribe to the Ohio Business magazine and newsletter (both of which are complimentary) at OhioBusinessMag.com.
City of Sharonville
155 employees
sharonville.org
For the city of Sharonville, being a Best Workplace is not just about attracting and retaining talent. "It's about ensuring a workplace that allows our employees to balance their lives while accomplishing our 24/7 obligation to safeguard and advance our community," says Noah Powers, human resources director for the city. "Without those two ideals, life balance and mission focus, our organization could never successfully accomplish the vital roles expected by our residents."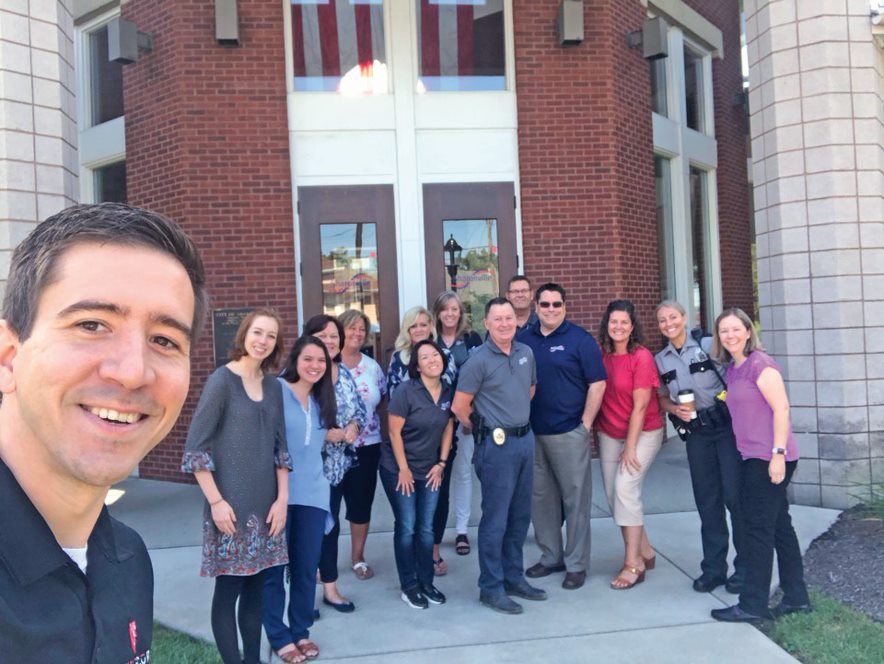 One way the city of Sharonville creates this environment is through its employee programs, such as Sharonville Gives.
"This program allows employees paid leave to volunteer for charitable organizations that operate in the city," says Powers. "Through this program, employees are able to strengthen the community in which they work, build meaningful relationships and do so while promoting work/life balance."
Other programs include wellness activities (the city sponsored weekly fitness challenges last year, with those who participated earning points toward their HSA payments or prizes), a weekly newsletter that spotlights a Sharonville employee and department head, and investments in employee infrastructure, such as a new police station and a remodeled fire station.
Despite its pride in being named a Best Workplace in Ohio, Powers says that the city doesn't plan to rest on its laurels.
"Being named a best employer for the fourth year in a row is an incredible honor. It is a recognition of past success, and an inspiration to remember that what has allowed us to achieve it is our continuous desire for improvement," he says.
HW&Co.
Cleveland
120 employees
hwco.com
According to the president and CEO of HW&Co., Brandon Miller, the accounting firm was named a Best Workplace in Ohio this year because it recognizes the importance of employee engagement.
"We're a people driven business," Miller says. "We wouldn't be able to do all this if the people didn't love working here and all the different things we do."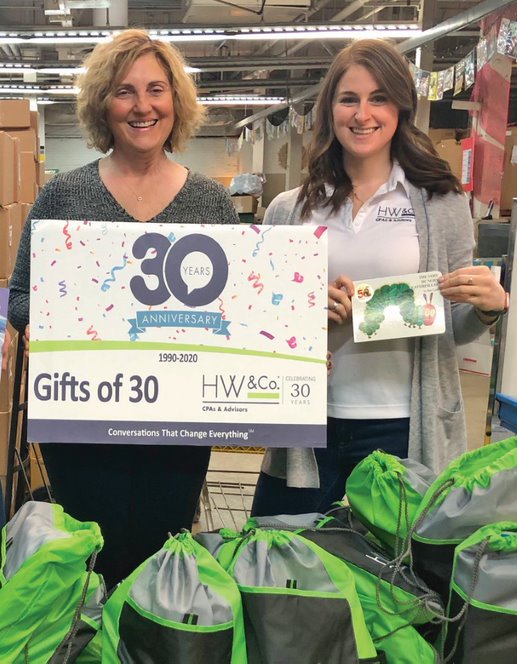 To help employees feel connected to HW&Co., the firm has several initiatives in place including creating and maintaining what it calls a FUN Committee. This committee is made up of employees from various departments, levels and locations who are responsible for planning fun events for the company's 100-plus workers. Despite its simplicity, Miller says he believes this committee is one of the things the employees appreciate most about working at HW&Co.
"[When] we rolled out this fun events committee, that spearheaded a lot of camaraderie and connection," Miller says.
Even when employees couldn't be in the office because of the dangers of COVID-19, HW&Co. worked hard to keep the community connected through monthly touchpoints, virtual department meetings and surprise packages.
Every Friday, Miller also sent an email to everyone in the firm that included everything from any awards it had won to lighthearted content. Miller says it means a tremendous amount for HW&Co. to win this award.
"It goes to show you that all the hard work that everyone's doing here to keep such a good culture is ultimately paying off," Miller says.
– Skyler Perry
Ohio Insurance Agents
Columbus
22 employees
ohioinsuranceagents.com
Jeff Smith, CEO of Ohio Insurance Agents (OIA), says that weaving the association's core values into the workplace has helped it to win a Best Workplace in Ohio award. Through passion, fun, positive relationships, focus and competitiveness, OIA has created a collaborative environment where employees work hard while still enjoying their time.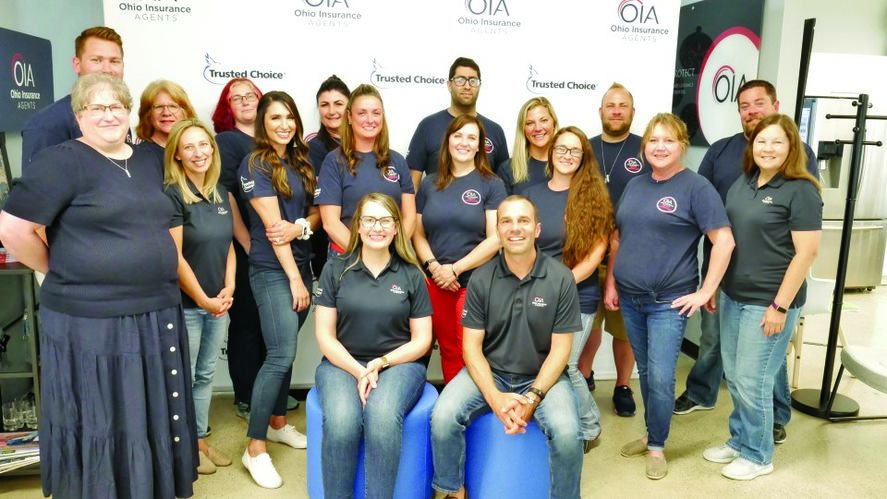 Smith says one of the ways OIA fosters collaboration and care in the workplace is through team-building activities at the start of meetings.
"We really try to get to know each team member in an intimate way and really understand their personal circumstances and what drives them," Smith says.
In the 22-person team, Smith says there is shared responsibility for the planning of activities and events. Anyone is allowed to have ideas and bring them forward.
"Everyone has a little bit of ownership of creating the fun and vibrant and inspiring workplace that week that we have," Smith says. "We work really hard to meet everyone's needs and to meet the team's needs."
One philosophy that OIA has to keep its employees happy is through what it has coined "responsible urgency." Smith says that this philosophy allows employees to have flexible schedules and avoid burnout while still being a competitive and growing group.
"We want to have people who are happy, who love the work that they're doing and love the team that they're doing it with," Smith says. "That's the most important thing."
– Skyler Perry
One Energy Enterprises
Findlay
32 employees
oneenergy.com
One Energy, an industrial power company and the largest installer of on-site wind energy in North America, believes it's building a team of experts today to face the unknown problems of tomorrow. And to make sure those employees can work on these problems, One Energy has focused much of its energy on creating a great workplace.

The company offers an on-site gym, showers, a library where employees are encouraged (and compensated) to read from a list of 20 books, and free, healthy kitchen meals and snacks prepared by Executive Chef Mike Rosendaul.
The company also goes above and beyond when it comes to the comfort and safety of its employees. Besides the basic personal protective equipment (PPE) employers in its field must provide (hard hats, gloves, masks, etc.), One Energy also provides everyday field clothing (lined pants, high visibility rain jackets, long-sleeve tees, etc.) as well as trials of new gear with individuals to determine whether it would benefit the entire group (hand warmers, heated clothing, ice shoes, etc.).
On top of that, One Energy pays the entire premium for its medical, dental and vision insurance and offers a 401k with 5% employer match.
Besides the additional perks, One Energy has an unstructured vacation policy, where employees are expected to make the best decision for themselves and the company.
– Shadi Ahmad
Ohio's Hospice
Dayton
1,355 employees
ohioshospice.org
As one of this year's choices for Best Workplace in Ohio, Ohio's Hospice creates and fosters a "positive, strong culture that attracts, retains and promotes the very best staff," says Brandi Barlow, vice president of Administration.
The company, which has over 1,000 employees, was founded in 2013 as a nonprofit with Kent Anderson as its CEO. It is a partnership of mission-driven hospices committed to a shared vision and strengthening and preserving community-based hospices. Affiliates of Ohio's Hospice include Community Care Hospice, Ohio's Community Mercy Hospice and Ohio's Hospice at United Church Homes, among others.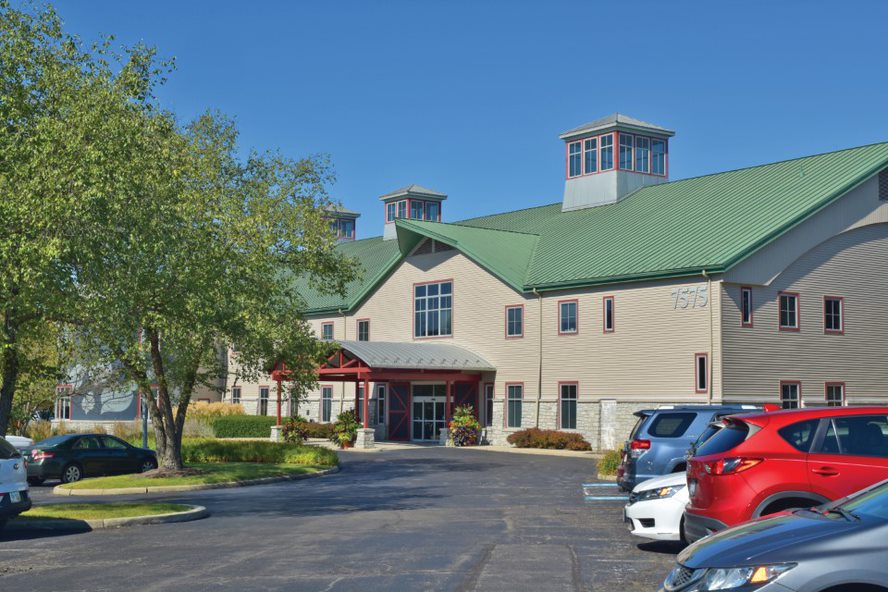 To keep team spirits up, Ohio's Hospice has a Kindness Crew, which encourages staff members of Ohio's Hospice to volunteer with other community-based, not-for-profit organizations as a way to support activities that enhance and serve the communities in which they work, according to Craig Schrolucke, vice president of Mission Engagement and Communication.
Some other stand-out programs of Ohio's Hospice include Bright Ideas, which solicits employee recommendations for ideas that improve quality, efficiency or enhance safety, and the Bouquet of Recognition, which identifies and rewards the contributions of the hospice staff.
Benefits at Ohio's Hospice include paid vacation, matching 401K contributions, mileage and tuition reimbursement, and Working on Wellness health programs and initiatives.
"Ohio's Hospice provides staff members with the resources and support they need to make a difference in the lives of our patients each and every day," Barlow says.
– Bryn Dippold
The Urology Group
Cincinnati
250 employees
urologygroup.com
The Cincinnati-based health care provider, The Urology Group, prides itself on a professional environment where employees feel valued as well as a sense of ownership. According to Rebecca Rowland, the human resources manager for The Urology Group for the past 13 years, the company was named a Best Workplace in Ohio because of "our people and our culture."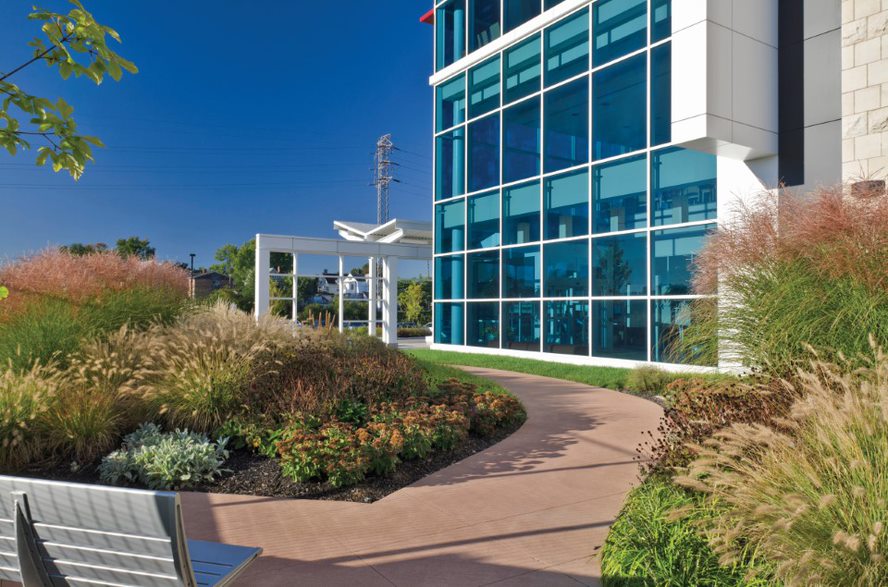 The Urology Group holds frequent team-building and community events (though not as many during the past year thanks to COVID-19), promotes a healthy culture with free health fairs and a fitness center in its Norwood facility, and has won numerous awards honoring its workplace and its employees. The company also recently hosted its 25th Anniversary Grill Out on July 8 for its employees and their families.
"I like to call us an old-time mom and pop's doctor's office on steroids," Rowland says. "That's what it grew from over the past 25 years. It started as a five-man practice over in Northern Kentucky, and they picked up additional urologists throughout the years. It's kind of grown as a family."
The Urology Group also implements Go365, a point-based wellness program where employees can gain points for monitoring and improving their health, going to regular check-ups and taking online health assessments. These points translate into dollars, and by the end of the year, employees can earn up to $800 for taking care of their health.
"We've had employees very actively engaged in the wellness program," Rowland says. "So that's something to be very proud of. We're just excited to see where the future takes us."
– Bryn Dippold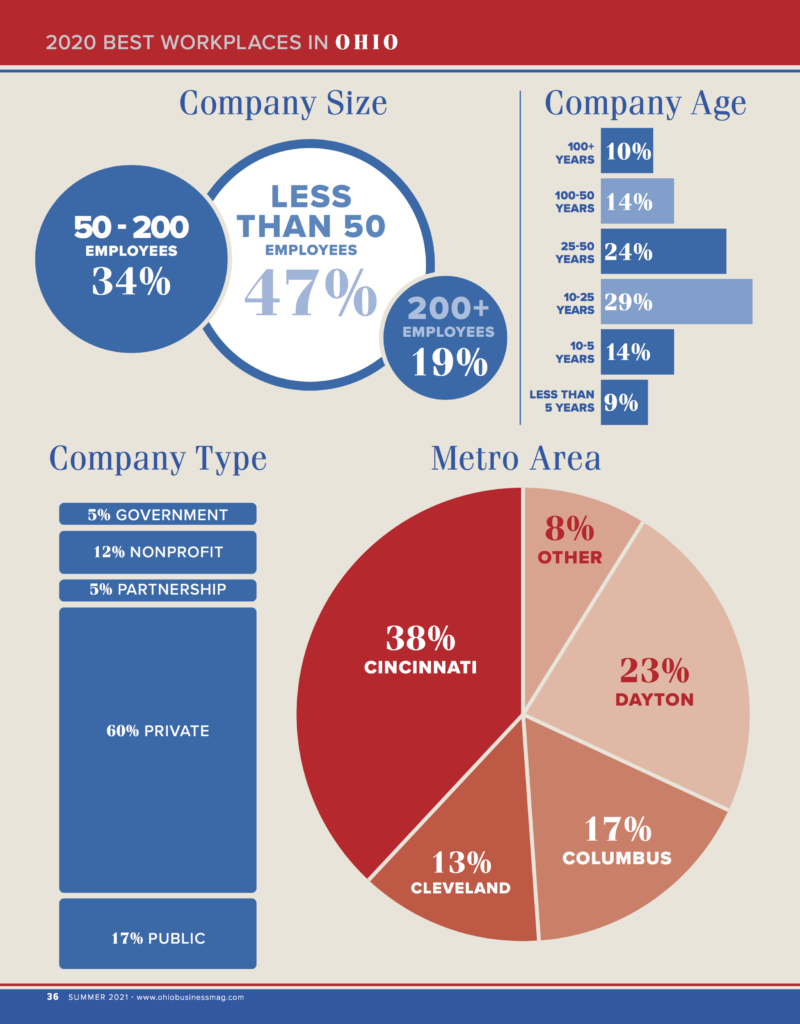 Elite Biomedical Solutions, LLC
Cincinnati
48 employees
elitebiomedicalsolutions.com
Advertiser Profile
Proud to be a USA medical manufacturer. Headquartered in Cincinnati, Elite Biomedical Solutions supports hospital biomedical departments by manufacturing new plastic replacement parts for their OEM infusion pumps and telemetry devices. Elite also offers depot repairs for its customers, who may be short-staffed. Its current portfolio offers parts and repair services for Infusion pumps, ambulatory pumps, patient monitoring and telemetry devices. Elite has a core team of 48 professionals on staff—including biomedical, mechanical, quality and plastic engineers with over 120 years of experience.
As a family-owned and -operated business, Elite knows the importance of relationships. The Elite family nurtures, supports, values and invests in every single employee. Over the years it has developed a culture that not only fosters passion but also encourages personal growth. At the end of the day, a company is only as great as its employees. Elite believes great is an understatement.
Elite has created this successful culture by implementing the following four tenets: First, it gives our team the purpose and vision of providing high-quality products that ensure patient safety. Secondly, by upholding high morals in both its employee and customer interactions. Thirdly, by taking the time and energy to build strong and lasting personal relationships, it demonstrates how much it values its employees. Finally, by breaking the mindset of "I have to work," to "I get to work."
On paper, this sounds great, but its actions and extremely low turnover rates speak volumes towards this point. This is demonstrated by the comments and feedback that it receives from customers touring the facility. These customer tours have become Elite's best sales tool. During the tours, in between the running of presses and the employee communication exchange, you also hear laughter, friendly competition and heartfelt support for each other. Some employees go their whole lives searching for a fulfilling career; therefore, the company says, it cherishes this place it calls home and the "family" that fills it.
This is Elite's first year to apply for and the first year to be named Best Workplaces in Ohio. It says it is an honor to be a part of this list of companies. It is a direct reflection upon its employees' unwavering dedication to patient safety, strong work ethic and commitment to serve its customers, community and one another. Elite says that, as a small business, this award motivates it to foster and maintain its amazing culture and employee engagement.
"Working hard for something we don't care about is called stress; working hard for something we love is called passion."
– Simon Sinek
Check out the full print publication of Best Workplaces in 2021 below