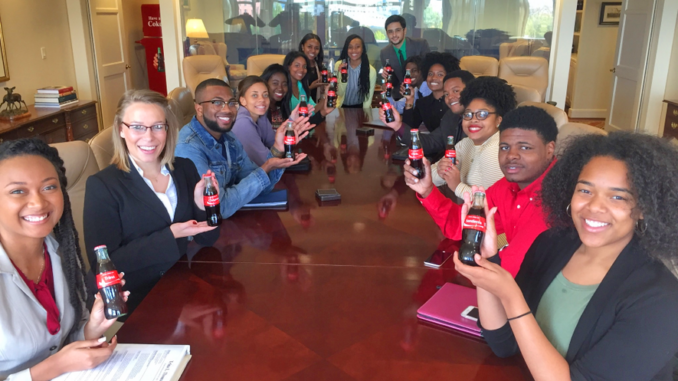 The Ohio State University and an advertising agency chart a new course through stormy waters
By Terry Troy
While there were plenty of tragic business stories following the civil unrest last year, The Ohio State University School of Communication and The Shipyard, an independent advertising agency headquartered in Columbus, are navigating a new way forward.
The murder of George Floyd last year heightened awareness of the societal and racial issues Americans must face. But the resulting violence caused at the hands of a few also created unbelievable hardship in many small business communities across the nation. Like any voyage of hardship, hopefully there are better days ahead. And these two partners from Columbus are leading a way forward.
In June, The Shipyard hired Jelani Gibson as an associate strategist and Mwesi Stokes as an associate performance media analyst. Both Gibson and Stokes had previously held internships with the agency during their recent spring semester. In addition, The Shipyard hired two new incoming student interns for the summer, Averi Allison and Richard Dixon.
The new hires are the direct result of a partnership between The Shipyard and the Black Advertising and Strategic Communication Association (BASCA), which is the brainchild of OSU School of Communication Professor Dr. Osei Appiah.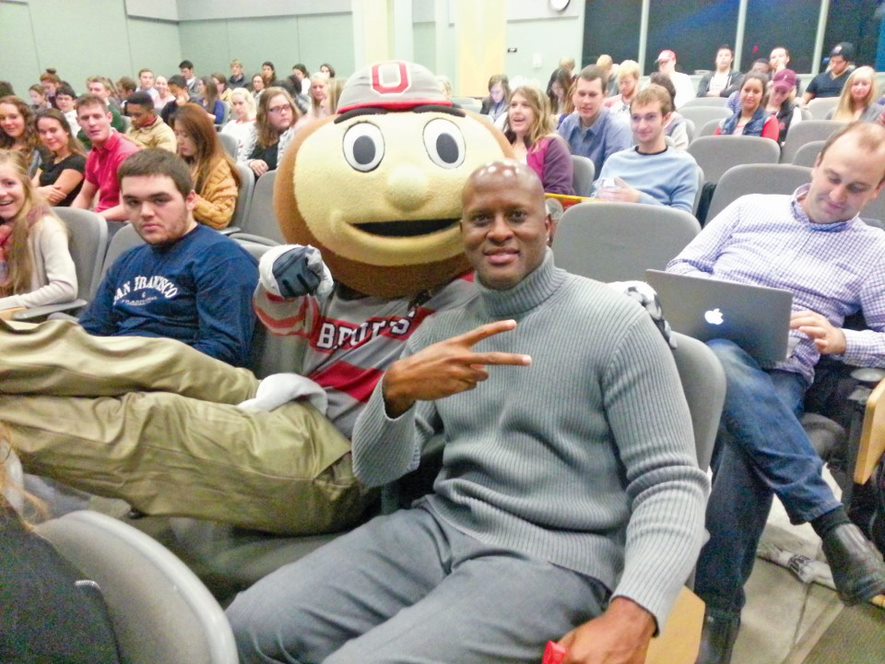 The hires also mark The Shipyard's one-year anniversary of launching its partnership with the BASCA internship and advocacy program. Through the program, OSU students and graduates are acquiring necessary skills and experience while creating a pipeline of diverse talent from which local and national agencies can recruit.
"I'm excited about the commitment The Shipyard has made to mentor, develop and hire BASCA members," says Appiah. "The Shipyard has demonstrated a genuine interest in diversifying the industry and have distinguished themselves as industry leaders in this area."
"After the George Floyd murder, I asked myself, 'What can I do to advocate for social and economic change?'" says Rick Milenthal, CEO of The Shipyard, who previously had worked with Appiah on the creation of the internship program more than a decade earlier. But more immediate business needs took precedence over actually implementing the program, Milenthal admits, until last year.
"So I called Dr. Appiah and said, 'I remember this program, but I don't think we ever used it. I can't fix the past, but starting today, I intend to take action,'" Milenthal recalls.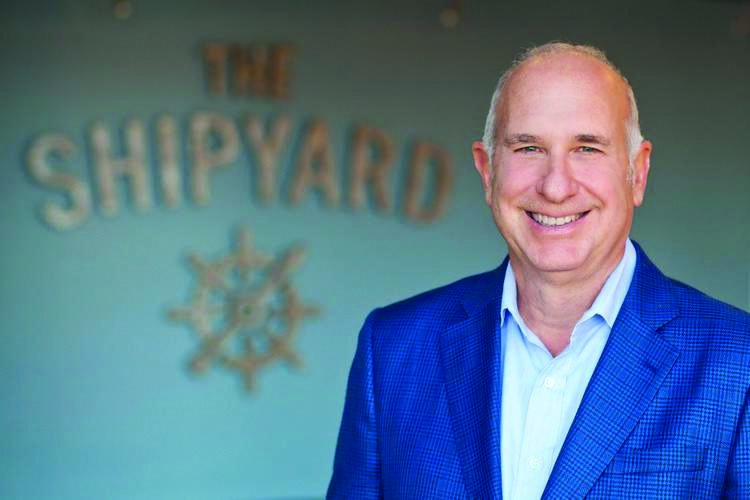 Within weeks, and working with Appiah, The Shipyard built an internship program. It committed to bringing on at least two interns each trimester, with the goal of bringing them on board for full employment—which just happened at the beginning of this summer.
"And now our second group of interns looks terrific," says Milenthal. "But I also want to stress that this is not a social program. This is a business program that is designed to improve how effective we can be as marketers.
"Without diversity, we are not as effective as we can be at reaching all consumers and being as effective as we can for our clients. This isn't about appointing one or two executives so we look better."
But it is an example that The Shipyard is setting for other agencies around the country. Indeed, Milenthal wants to grow the internship program beyond Ohio into educational institutions near the agency's California offices in San Diego, Sacramento and Newport Beach.
"We also sponsored and paid for a BASCA membership to the Association of National Advertisers (ANA), which gives them access to brand managers and marketers across the nation," adds Milenthal.
Which is one of the primary goals of BASCA, says Appiah, who officially founded the student group back in 2012.
"I remember reading a survey of advertising, marketing and public relations professionals on issues of diversity and employment in the industry," recalls Appiah. "What it found was that there were very few people of color who worked on Madison Avenue. One of the reasons was that companies had trouble finding people of color who wanted to work in advertising.
"Maybe they weren't looking hard enough, but I also realized that maybe we should be doing more to fill the pipeline."
The first step was making sure that people of color and African Americans in particular were aware of the opportunities in the advertising industry.
"The second was giving BASCA members knowledge about the foundations and principles associated with those industries," says Appiah. "Next we had to introduce them to people in the field to not only learn more about the industry, but to help them develop professional networks."
The ultimate goal is to create internships for BASCA students and steadily build a pipeline of potential candidates for executives in marketing and advertising, "so we don't come back to the point where we are hearing that there are not enough people of color because we can't find them," says Appiah.
In addition to making sure its students are knowledgeable, developing relationships with business partners is key, he adds. Before the pandemic, BASCA invited professionals from the marketing and advertising industry to come in and speak to students so they could get better acquainted with the talent available at OSU, while the students gained key industry insights.
"While that had to be curtailed a bit during COVID, it did open up some new doors to us through virtual meetings," says Appiah. "It also allowed us to have speakers come in virtually from across the country, whether it was with Disney, ESPN or the advertising agency Leo Burnett.
"Sometimes it would be a key person from HR, while other times it be upper-level management," adds Appiah. "They would soon realize that we had knowledgeable, talented and hungry students."
Prior to the pandemic BASCA would also schedule personal development trips to allow students to actually meet and see marketing and advertising executives at their own headquarters, something that was obviously curtailed during COVID but is opening back up once again.
"The personal development trips would give us the opportunity to be seen by companies, but it also allowed students to get their names out while they learned more about the individual companies," says Appiah.
Now companies like The Shipyard are starting to reach out.
"And many really want to do more to diversify their business," says Appiah. "We are also reaching out to other companies to get BASCA internships at companies. So it has been a great opportunity both for our students and those companies."
Today BASCA has between 20 and 25 active student members every year, 70% of which come from the OSU School of Communication, while another 30% or so come from the Max M. Fisher College of Business, says Appiah.
"We also have one or two that come from other areas such as psychology," Appiah adds.
"And our membership is not limited to just people of color or Black students. It's open to anyone regardless of their background. We have people who are white or Hispanic, whatever their background—we'll accept anyone who is interested in learning about strategic communications, advertising or public relations."
"We are continuing to make a big investment in finding new people to comprise our agency culture," says Milenthal. "We are honored to be part of BASCA's program in nurturing the next generation of diverse talent and remain dedicated to building a stronger bridge between industry and academia."
Meet the Marketing Pioneers of Color
As with any student-based intern or professional development program, it's really all about the students. Here are the first two that have secured positions at The Shipyard:
Jelani Gibson, associate strategist
Gibson is a spring 2021 graduate of The Ohio State University, where he majored in Strategic Communication. Throughout his college years he has been heavily involved in clubs and organizations such as Business Builders Club, BASCA, NAACP and various other mentorship programs. He has experience interning for the sports, entertainment and restaurant industry. Gibson has traveled to five different countries and loves to learn about culture and society.
Mwesi Stokes, associate performance media analyst
Stokes has a passion for innovation and analytics, which led him to pursue a career in marketing and strategy. Before The Shipyard, Stokes' previous work experience includes being a marketing intern for Open Doors Academy, a nonprofit afterschool/out-of-school time enrichment program. He also interned for The Ohio State University's Department of Athletics as a Fan Experience and Promotions intern. Stokes graduated from The Ohio State University with a Bachelor of Arts, majoring in Communication with a minor in Consumer Science. While attending OSU, Stokes served as the social media chair and vice president of BASCA.