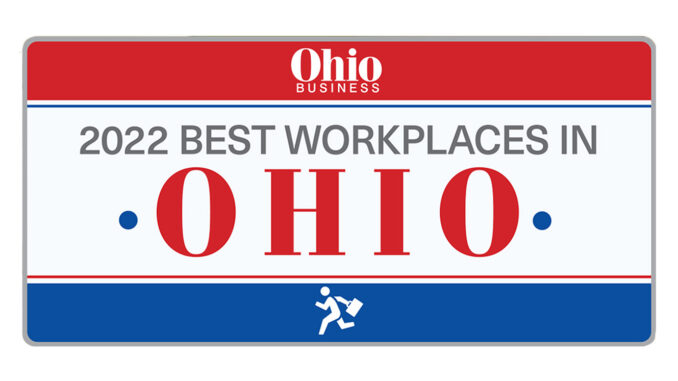 By the Editors
Ohio is as full of successful and diverse workplaces as it is brimming with vibrant, unique communities. For our seventh annual Best Workplaces in Ohio, Ohio Business magazine has selected 56 businesses and organizations, large and small, that demonstrate what makes the state a great place to work. From generous benefits and, dare we say, fun offices to serious commitment to the betterment of employees and the communities these workplaces reside in, the Best Workplaces in Ohio each demonstrate a lot of wonderful qualities to current and potential future employees.
Nomination Process
For the 2022 Best Workplaces in Ohio, a link to a nomination form was emailed to businesses and people throughout the state and subscribers of Ohio Business magazine, inviting them to self-nominate. A form was also posted online so that other businesses could participate. For-profit, nonprofit and government institutions were able to self-nominate. Nominees were asked to provide details about their workplace, benefits and interactions with the community. The winners were then selected by committee. If you are interested in nominating your company next year, subscribe to Ohio Business magazine and its newsletter (both of which are complimentary) at OhioBusinessMag.com.
AtNetPlus
Stow
atnetplus.com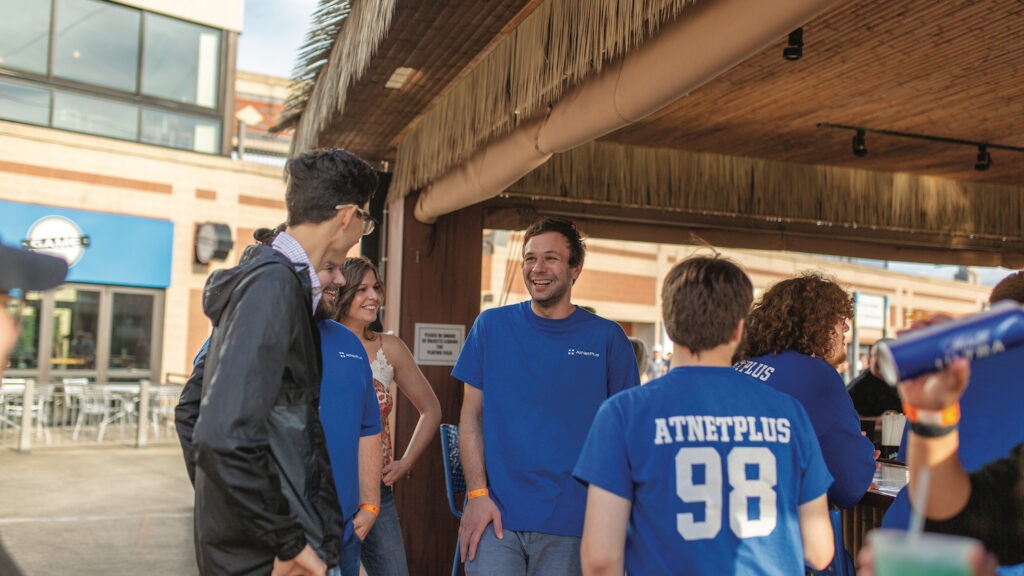 Though AtNetPlus offers the option for employees to work from home, it says engagement and culture is still the organization's No. 1 priority. The IT managed services and cybersecurity provider says that its goal is to remain a top workplace while giving its clients the best service possible. "Driven by our service values, we deliver an elite partnership of people, processes and tech to your business," says Marissa Cusick, marketing communications manager.
What program or benefit are you most proud of?
Marissa Cusick, marketing communications manager: We are most proud of our charity initiative, which has helped raise money over the years for our local animal shelters, provided food for our local children in need and allowed struggling families to have a memorable holiday season free from worry. We try to make volunteering accessible, engaging and fun for our staff so that we get a passionate response to all of our chosen causes.
GBQ Partners LLC
Columbus
gbq.com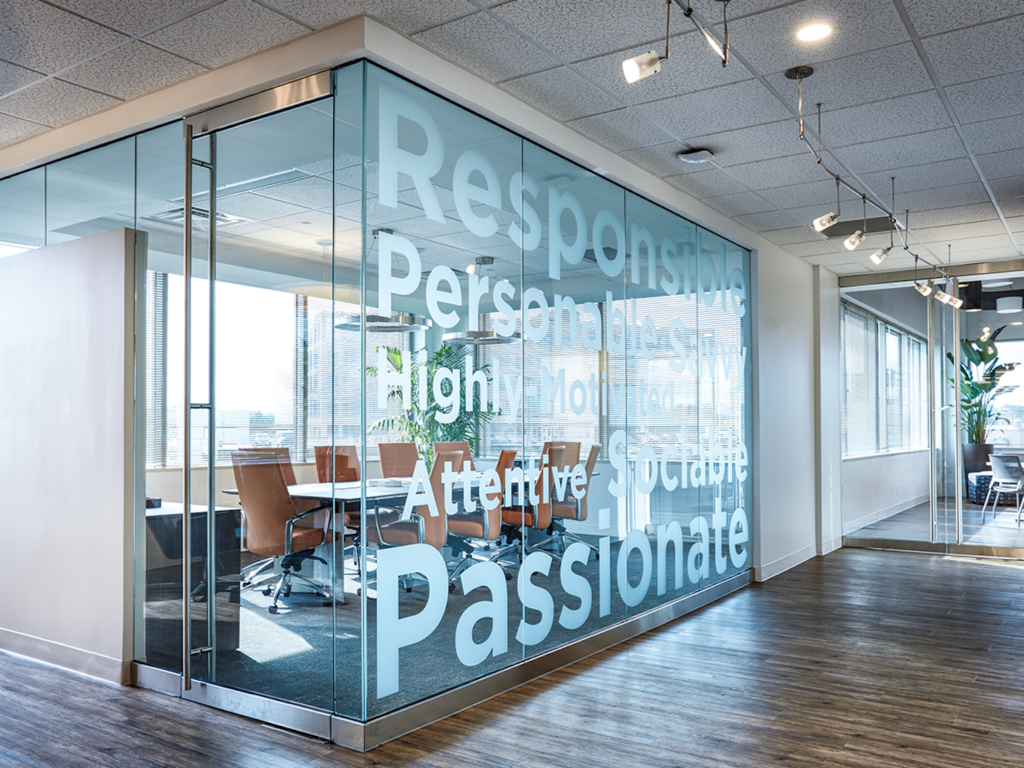 "At GBQ, our purpose is clear. We empower growth: growth of our people, our communities and our clients' businesses. A top tax, accounting and consulting firm for more than 69 years, we're driven by the outcomes that we know can change the lives of those we work with and for," says Darci Congrove, managing director. The firm, which has locations in Cincinnati, Columbus and Toledo is also passionate about maintaining its culture even as it grows.
What makes your company a Best Workplace?
Darci Congrove, managing director: While our firm has changed in size and scope, what has not changed is our culture and the way we care for our team members. At GBQ, we aim to empower people to grow to their full potential, regardless of race, sexual orientation, religion, age, gender, disability or any other indication of diversity. We put people first and strive to make GBQ a fun place to work, offering career advancement and lifelong learning opportunities.
London Computer Systems
Cincinnati
lcs.com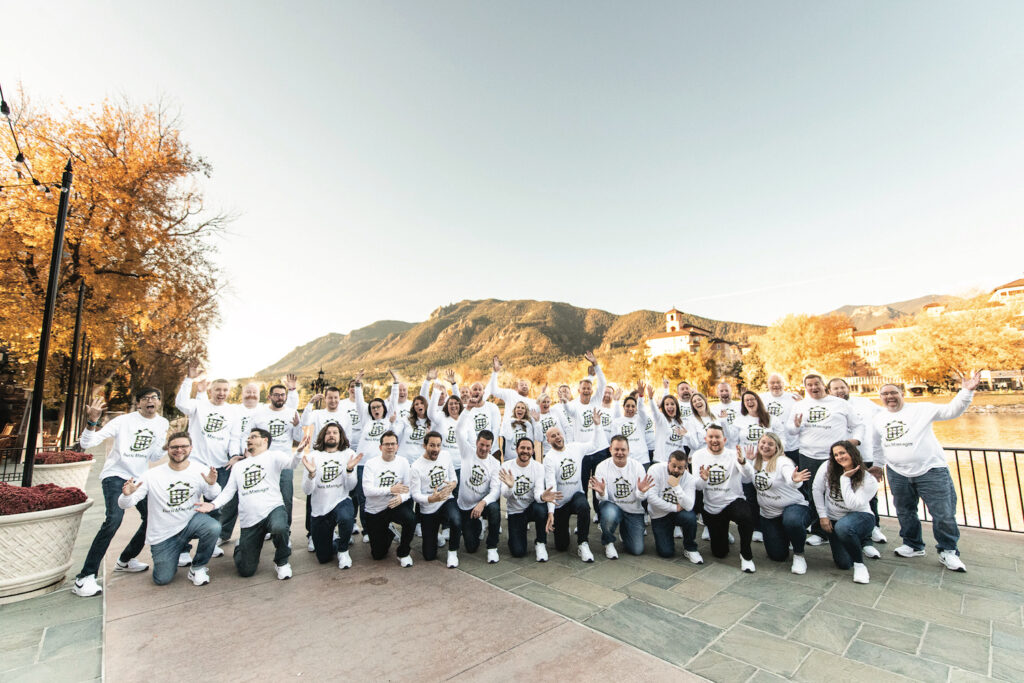 London Computer Systems (LCS) is a technology company that is most known for its Rent Manager property management software, but it does much more, such as creating custom websites and developing integrated VoIP phone systems. To be successful in these endeavors, LCS firmly believes it also must invest in its employees. "The key to providing great technologies is employing great people. We have achieved incredible growth because we have extremely talented employees who share a work hard, play hard philosophy," says Brittany Christerson, chief operating officer.
What makes your company a Best Workplace?
Brittany Christerson, chief operating officer: LCS began as a family business, and while we're now the professional home of hundreds of employees, we're still a family. We focus on our common objectives and support each other professionally and personally. Professional development coaches work to understand the interests and career ambitions of each member of the LCS staff and help employees develop the skills necessary for their current and future roles. Our full-time event coordinator creates a packed calendar of events and activities that keep our personnel engaged with the organization—and most importantly—with each other.
Clinton County Port Authority
Wilmington
chooseclintoncountyoh.org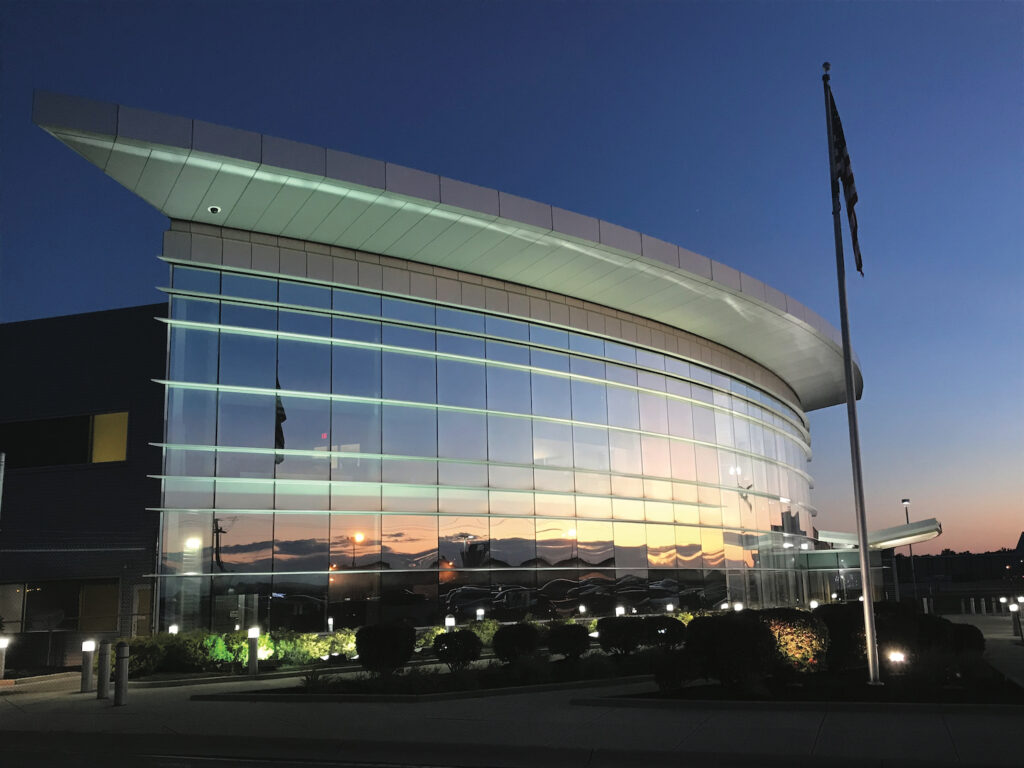 The Clinton County Port Authority is a special purpose government designated as the lead economic development agency for Clinton County. It coordinates with the Dayton Development Coalition and JobsOhio to attract jobs to the area. In addition, it owns and operates the Wilmington Air Park, Ohio's top ranked cargo airport.
What makes your organization a Best Workplace?
Daniel G. Evers, executive director: The Clinton County Port Authority truly embraces team culture and values the contributions of all employees, starting with the executive director's "open door" policy, to weekly staff meetings with all employees, to recognition from the Board of Directors that project "wins" and other successes are true team efforts. This atmosphere, combined with a robust professional development program, the encouragement to take the time necessary to juggle caring for family members and ensure their own physical and mental health, and the support of community volunteer efforts, all make the Port Authority a place where employees feel valued, and value the organization.
Superior Dental Care
Centerville
superiordental.com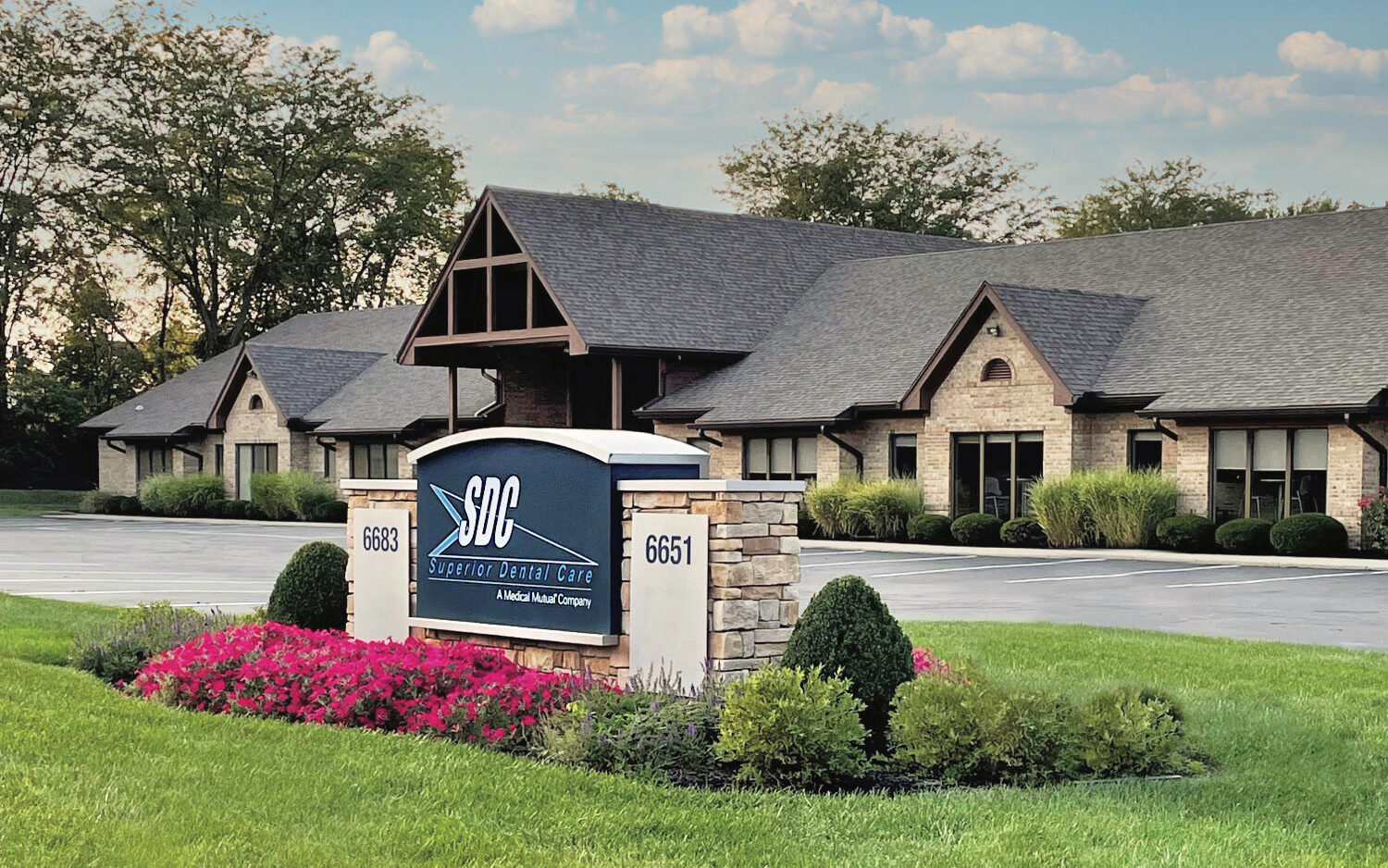 Superior Dental Care, a Medical Mutual company, says it leads the way in group dental benefits throughout Ohio, Kentucky and Indiana. Its dental plans come with a nationwide network, exclusive value-added extras and what the company calls its famous superior service. The company of 45 employees is also dedicated to making its workplace a place where people enjoy working.
What makes your organization a Best Workplace?
Superior Dental Care: SDC believes in treating people with respect, care and compassion, and that approach starts with how we treat our employees. Every team member matters at SDC. Staff work together as equals toward the same goals—quality dental care coverage and happy customers. Each employee is appreciated and respected for the expertise they bring to their position to make customers' experiences with SDC pleasant and successful.
Fahlgren Mortine
Columbus
fahlgrenmortine.com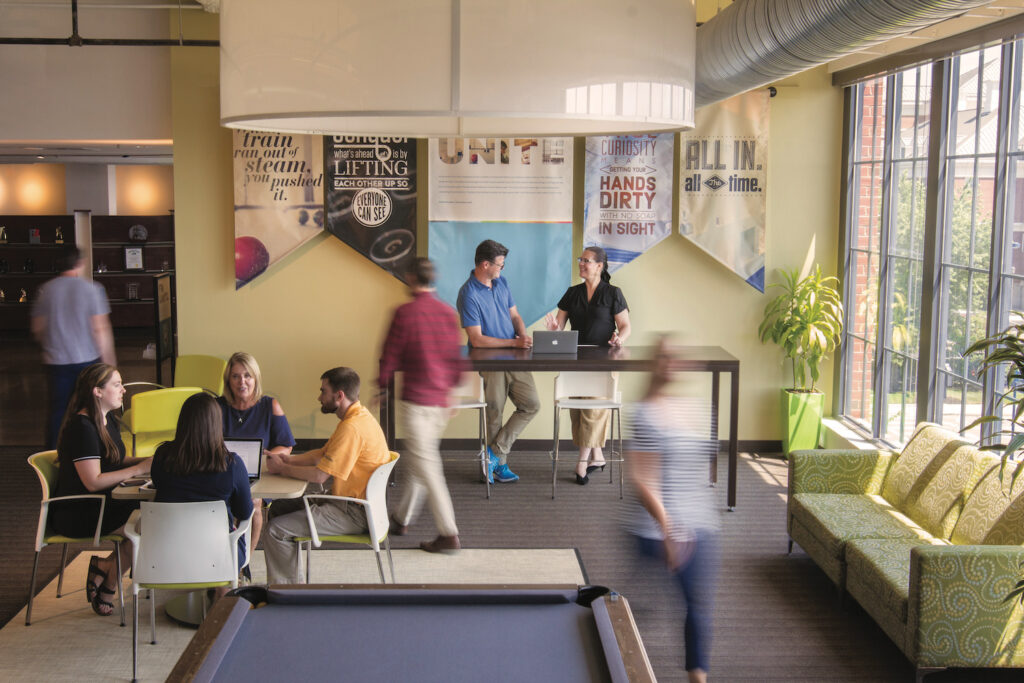 "'People first' sits at the heart of our culture," says Neil Mortine, president and CEO of Fahlgren Mortine. "Fahlgren Mortine is an integrated communications company helping brands engage in ways that are precise and meaningful." The Columbus-based company is committed to both its employees and its clients, investing in training and a healthy work-life balance.
What program or benefit are you most proud of?
Neil Mortine, president & CEO: The evolution of Fahlgren Mortine's associate engagement initiative is structured to support team members both personally and professionally. From our YOU Matter mental wellness program, which equips associates with the tools needed for mental resilience, to Fahlgren Mortine University, which trains our employees on the cutting-edge trends that keep clients ahead of their peers, to our hybrid model, which empowers each team member to design their day and accommodate the demands of home and office life—the whole of our engagement program puts our people first to offer the experiences most meaningful to them.
Hollywood Gaming at Mahoning Valley Race Course
Youngstown
hollywoodmahoningvalley.com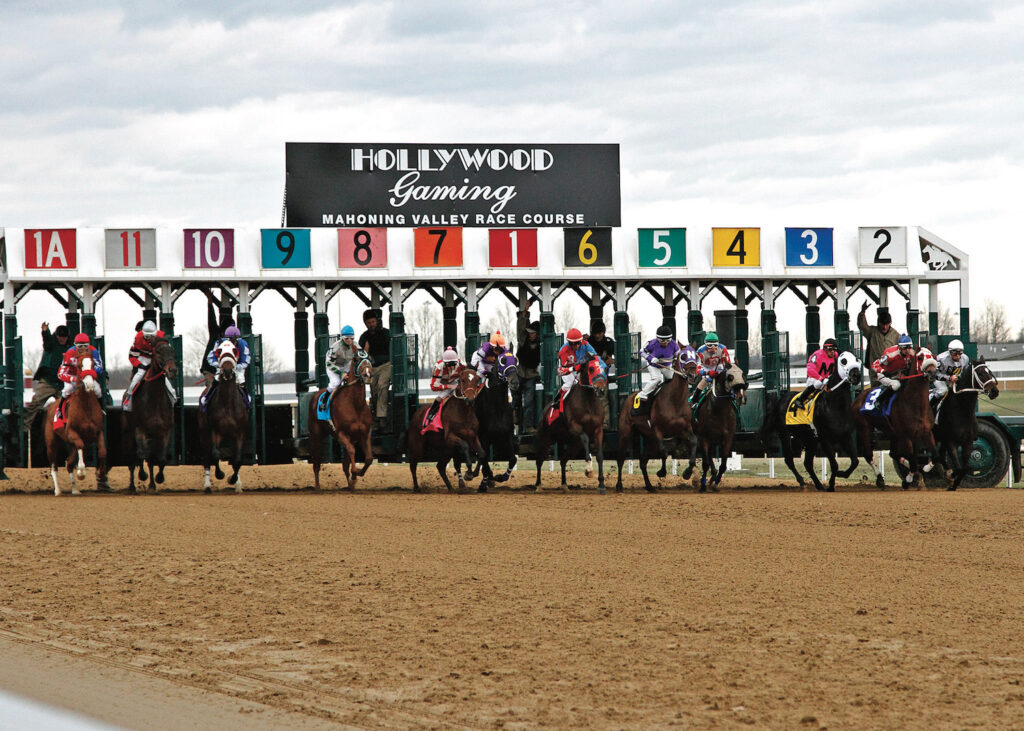 Hollywood Gaming Mahoning Valley doesn't just want visitors to have a good time at the gaming facility—it wants its team members to enjoy being there, too. "Hollywood Gaming Mahoning Valley is a premier entertainment destination just outside of Youngstown offering exciting gaming, great dining, live horse racing and more. Our diverse team members are committed to supporting various community projects making us a premier place to work and play!" says Paige Bolton, director of Human Resources.
What makes your organization a Best Workplace?
Paige Bolton, director of Human Resources: Of 44 properties operated by Penn National Gaming, Hollywood Gaming Mahoning Valley has scored No. 1 in team member engagement for several years. The property embodies a culture of growth and development providing career opportunities in gaming, food and beverage, marketing, finance, human resources, security, surveillance, facilities, racing and more. Through a private health exchange our team members have access to affordable health care providing a variety of health and wellness services.
Solid Blend Technologies
Dayton
solidblendtechnologies.com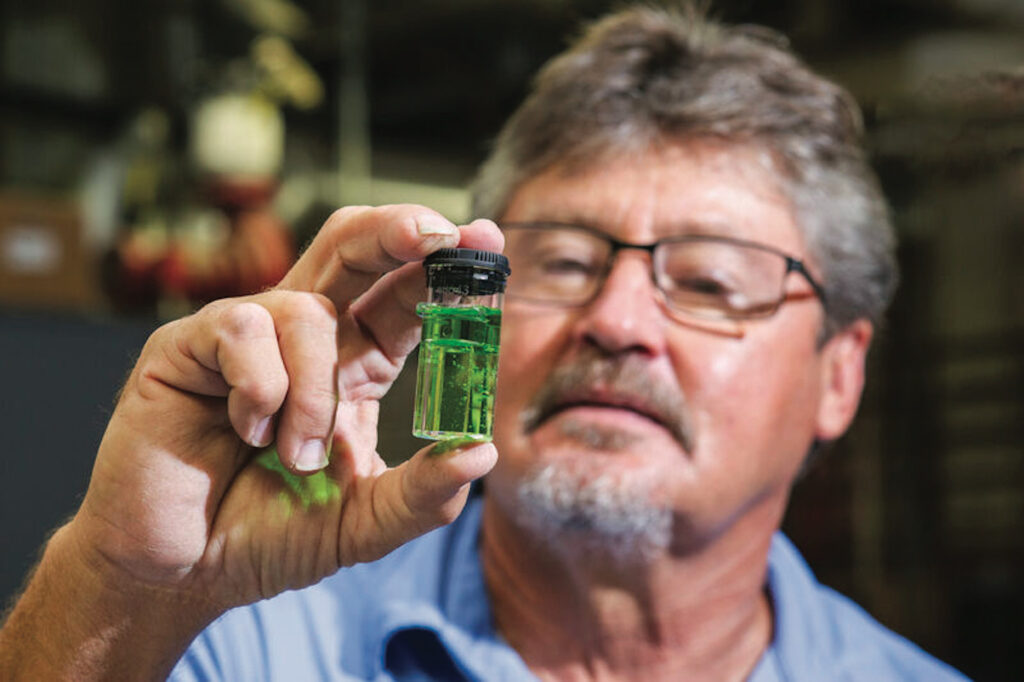 "Every day, we make it our intention to ensure everyone on our team feels valued and heard," says Lois Elrich, president of Solid Blend. The company, which provides total water management, including HVAC water treatment, potable water safety and site-specific water management plans, says that it makes it a priority to be both a valuable partner to health care facilities and a great place to work.
What program or benefit are you most proud of?
Lois Elrich, president: I'm incredibly proud of the work we've put into creating a culture that's positive and affirming. We encourage continuous learning and curiosity, and offer 1,000 hours of education and development to our employees every year. I'm also very proud of how this translates into excellence for our clients: None has ever had a Legionella outbreak when we've managed their water management plan. But perhaps above all, I'm proud of how we've translated this into good citizenship. Our ongoing support of local nonprofits, from Ronald McDonald house to boots-on-the-ground work with Good Shepherd Ministries, is the personification of what makes Solid Blend special.
Kirsch CPA Group
Hamilton
kirschcpa.com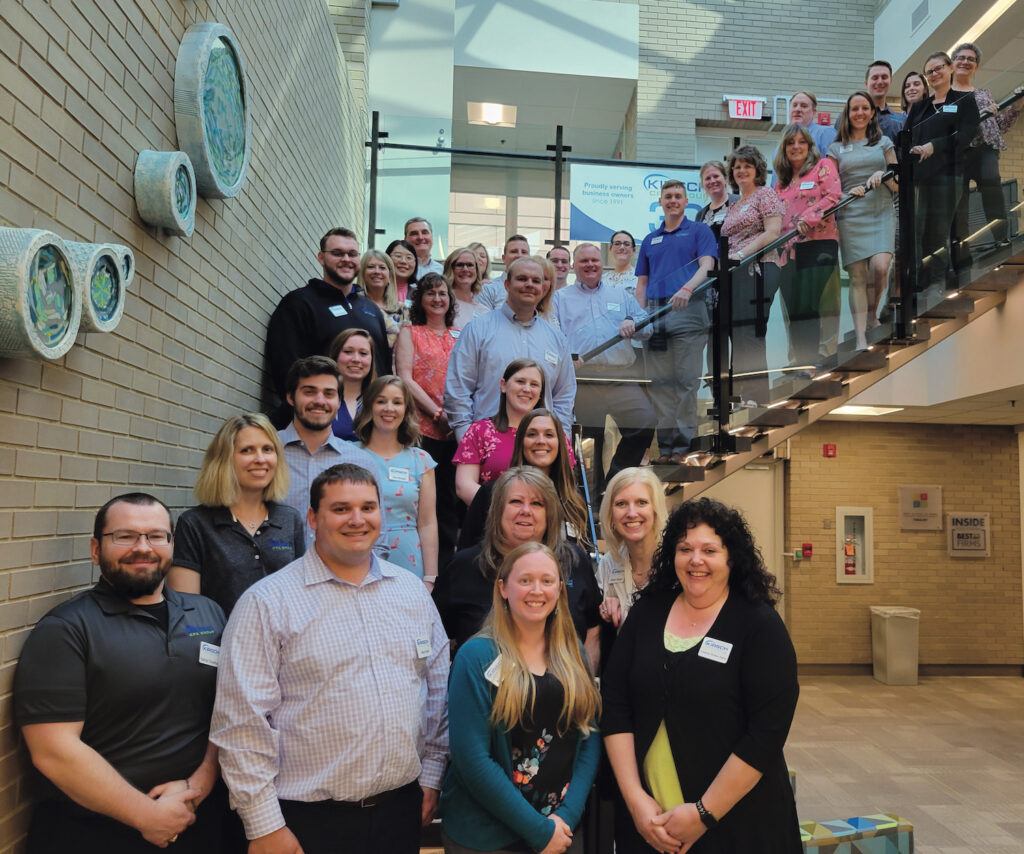 Kirsch CPA Group provides accounting support, financial advice, tax planning and preparation, and assurance services to businesses and nonprofits that help them to grow profitably. But it also assists employees to create their perfect work-life balance.
What program or benefit are you most proud of?
John Kirsch, managing partner: We are most proud of our People Development program. This program helps our team members not only establish a career path, but to grow it with continuous feedback, positive reinforcement, monthly coaching, continuing education courses and fun team activities that allow you to bond and form great relationships with your peers.
American Modern Insurance Group
Amelia
amig.com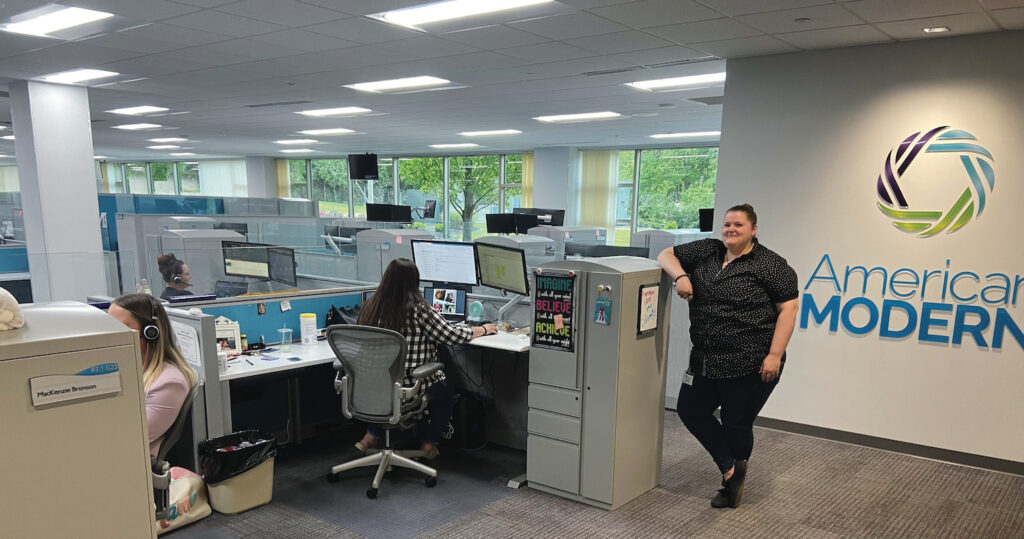 American Modern Insurance Group is more than a company that provides specialty insurance for residential property and recreational products; it's also a company that's dedicated to being inclusive and supportive of its employees' careers.
What makes your company a Best Workplace?
American Modern Insurance Group: Our associates tell us over and over that our culture sets us apart. When we ask them to describe us, they say we are inclusive, innovative, flexible and collaborative. Our executive team leads with openness and transparency. We include our employees in building and achieving our strategic plans, and we communicate clearly and regularly with them about what is happening. Instead of traditional performance reviews, we use a continuous conversation model where we trust employees to build commitment and development plans, and use feedback loops to encourage growth and development.
OneDigital Ohio
Independence
onedigital.com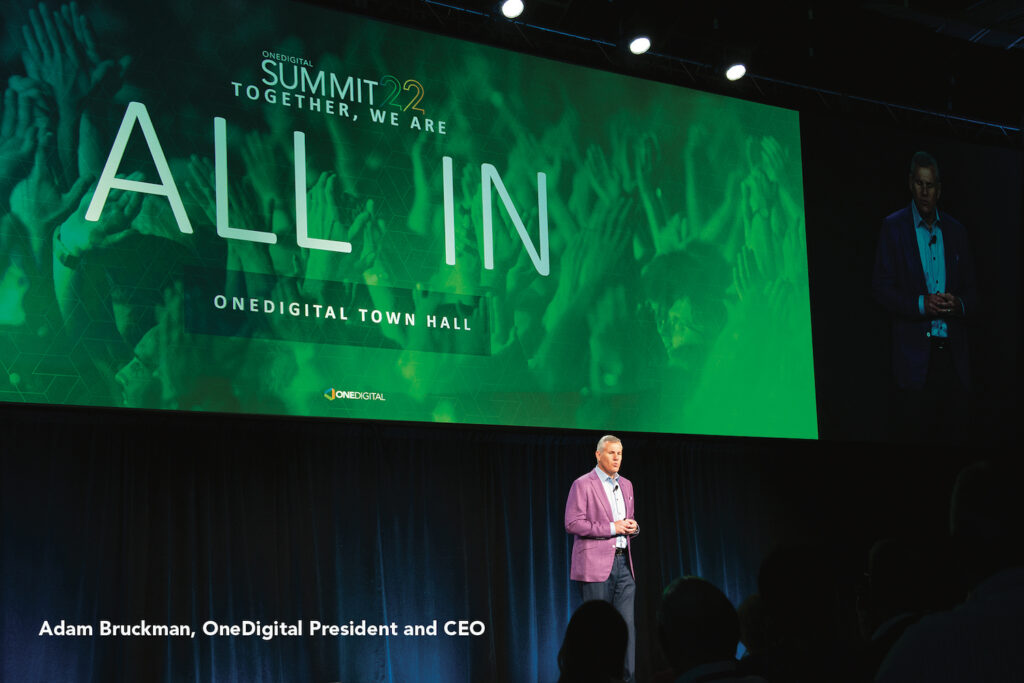 One Digital Ohio advises companies across the state in a variety of topics, including employee benefits, human resources, pharmacy consulting, property and casualty solutions, and retirement and wealth management services. The company also uses its own knowledge to create the best possible workplace for its employees.
What makes your company a Best Workplace?
Tim Paradiso, managing principal: OneDigital is committed to an intentional culture that focuses on continuous growth and development, high performance, compassion and flexibility. We invest a tremendous amount of capital, time and effort in the development and retention of our team, as they are considered our greatest asset. Employees cite learning, compensation, flexibility and support as key drivers when asked what makes OneDigital a great place to work.
Barnes Dennig
Cincinnati
barnesdennig.com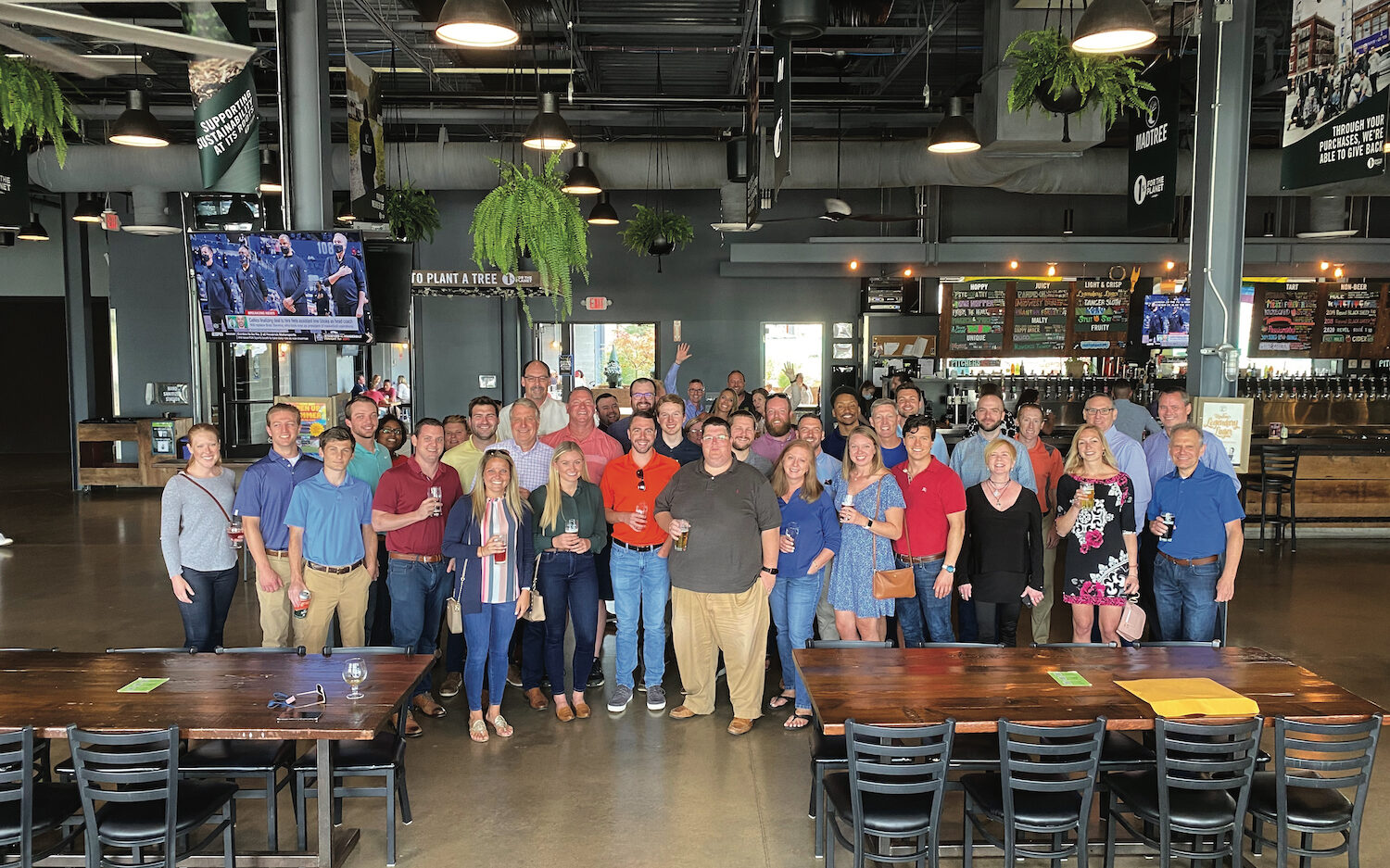 "Barnes Dennig is a full-service consulting and accounting firm that goes beyond the numbers, with innovative insights and game-changing strategies to help our clients thrive," says Jay Rammes, managing director. The company takes the same above-and-beyond attitude with its employees. "Ultimately our business is our people and having extraordinary people who engage our clients at a high level, embrace the challenges of the profession, and integrate within our communities, guides us in creating a workplace environment where those people can thrive personally and professionally," adds Rammes.
What program or benefit are you most proud of?
Jay Rammes, managing director: As we continue navigating the challenges our employees face, we're continuously evaluating what's valuable and meaningful to them in driving their success. No longer does one size fit all, so as an organization we have continued to push the boundaries of allowing for flexibility. Whether it be the physical location of where, to the hours of when, to the types of clients or to the path they take, it's all about giving our employees the opportunity to shape what fits their current situation. People aren't static and we recognize their work environment can't be, either.