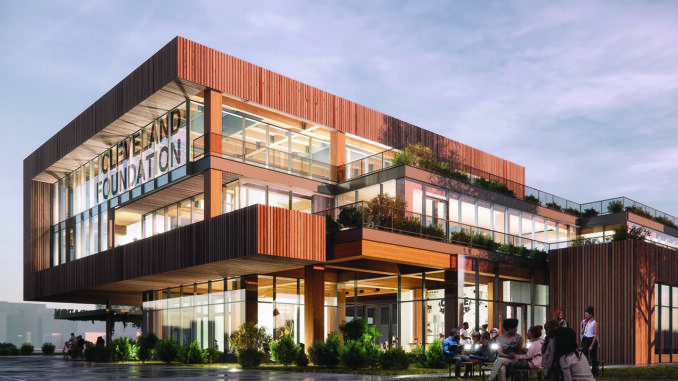 Cleveland Foundation CEO to retire
By Val Hunt Beerbower
After being at the helm of the Cleveland Foundation since July 1, 2003, President and CEO Ronn Richard will retire later this year. The foundation has hired a transition consultant that will work with an ad hoc committee of the Cleveland Foundation Board of Directors to identify the next leader for one of the oldest community foundations in the nation.
"Ronn will leave a remarkable legacy as president and CEO of the Cleveland Foundation," said Constance Hill-Johnson, chairperson of the Cleveland Foundation Board of Directors, in a press release. "His term has been marked by a multitude of successes and achievements that have put us in a solid position, with strong programs and partnerships and a record endowment. Most recently, he has led the work to create a new headquarters for the foundation located in the heart of MidTown, allowing us to make an even greater impact on the city in alignment with our mission."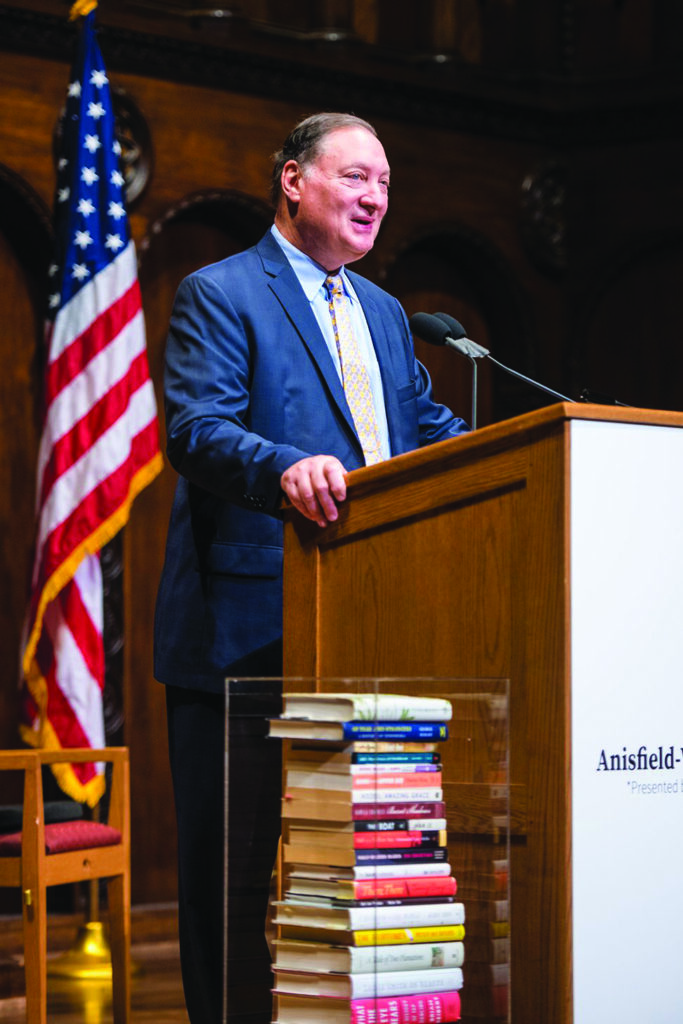 During his tenure at the Cleveland Foundation, Richard helped develop and implement a plan for transforming the Cleveland Metropolitan School District (CMSD) and has contributed to the unprecedented increase in four-year high-school graduation rates from 52.2% for the class of 2010 to 80.9% for the class of 2020. The rate for African American students rose from 79.8% to 80.9% and is up 23.9 points since 2011. The rate for Hispanic students increased from 77% to 82.6% and is up 28.9 points since 2011.
Richard also had a hand in launching the "Say Yes to Education Cleveland" campaign with a $40 million gift—the largest grant in Cleveland Foundation history—and helping to raise an additional $52 million as chair of the Say Yes Cleveland scholarship committee.
This program was a direct branch off Say Yes Cleveland, an outside nonprofit organization that provides tuition scholarships to CMSD graduates and organizes community services that helps students and families overcome barriers to success. These include mental health programs and expanded learning opportunities outside the classroom. Students can engage with theater groups, martial arts, cooking classes, building robots and much more.
Higher education also flourished under Richard. In 2015, the Cleveland Foundation awarded a $5.5 million grant to Cleveland State University (CSU) in support of the Northeast Ohio Medical University (NEOMED)-CSU Partnership for Urban Health. The partnership recruits and trains medical students who reflect the socio-economic background and cultural makeup of their communities to address and eliminate health disparities while improving neighborhood-level outcomes.
Richard's departure arrives on the heels of more change for the organization. The Cleveland Foundation announced in 2019 it would be relocating its headquarters into a $22 million facility in the MidTown and Hough neighborhoods. This new home will provide accessible community space for staff, donors, grantees and community members. The first floor features community gathering spaces, including an interactive art space; a public café operated by a local organization or entrepreneur committed to social impact; the Steven A. Minter Conference Center featuring multiple free meeting spaces available for nonprofits to use; a multipurpose room for community events, classes, performances and other activities; and additional ground-floor conference rooms for meetings and gatherings.
"It has been the honor of a lifetime to lead the Cleveland Foundation for the past two decades," Richard said in a press release. "I leave knowing our organization has worked with local partners to achieve transformational change and am confident the foundation's future is bright thanks to a wonderful board, a marvelous staff, a record endowment and tremendous working relationships with local leaders in the public, private and nonprofit sectors. I'm also grateful to the foundation's donors, who have allowed us to do so much for the community as a result of their generosity."