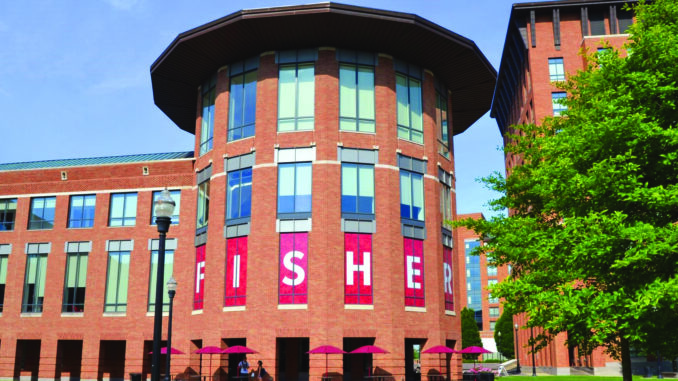 Max M. Fisher College of Business adapts MBAs to win
By Terry Troy
During transitory times, there is "adapting to cope and adapting to win," says Max McKeown, a writer, researcher and consultant who specializes in business leadership and culture. Sound advice, especially with the changing business dynamic coming out of the pandemic.
For young and experienced professionals, the timing couldn't be better for either a lateral move to a totally new profession, or a dedicated move up the corporate ladder into leadership.
The Ohio State University Max M. Fisher College of Business prepares its next generation of business leaders through its top-ranked MBA programs, distinguished faculty and network of innovative partnerships.
If you're a resident of Ohio, you have an educational resource close to home. And even if you are not a denizen of the Buckeye State, it's a resource that can be accessed from across the country and beyond.
Over the past four years, the Max M. Fisher College of Business has been constantly adapting, adding meaningful curricula that meet the emerging needs of modern businesses, while catering its education programs to the hectic schedules of today's professionals.
While Fisher offers a full slate of undergraduate degrees, it also offers specialized master's programs, which includes master's degrees in business operational excellence, accounting, finance, human resources management and business analytics. Its latest master's program in supply chain management starts this summer—which is right on target if you have been keeping up with business news.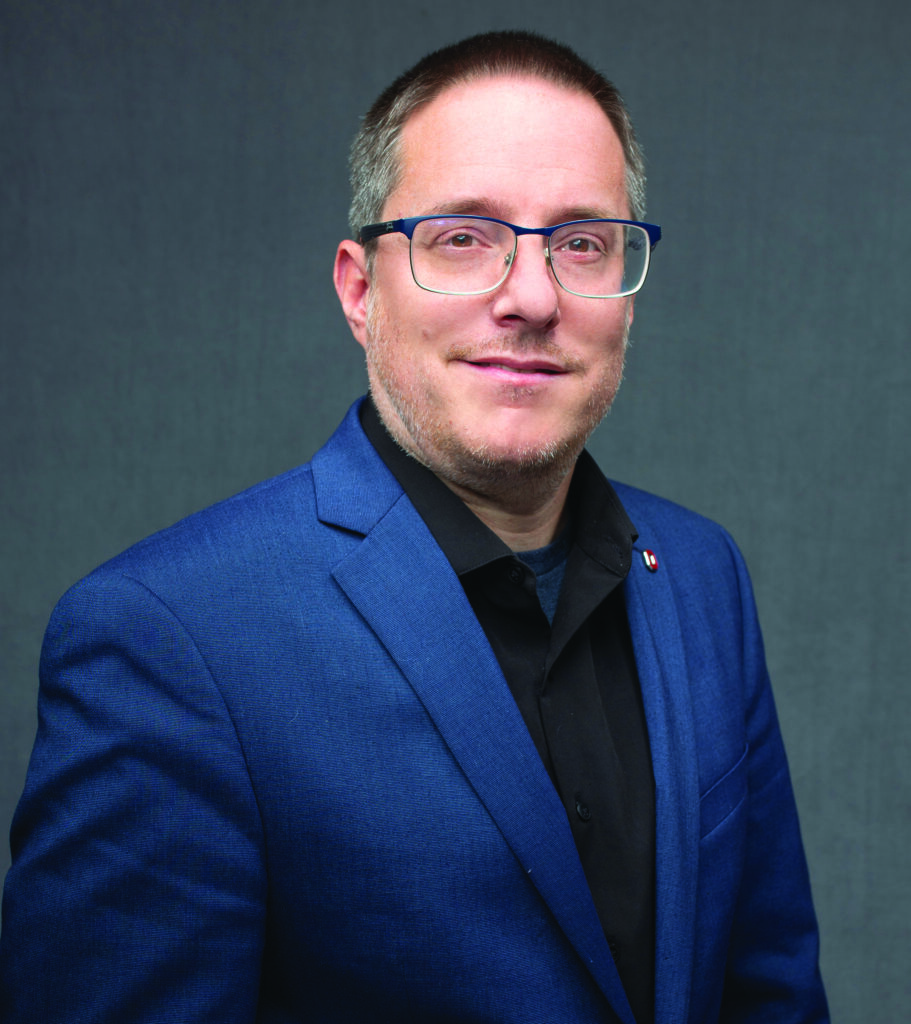 "What is clear is that we are being innovative and adapting to market demand," says Chris Adams, director of recruitment and outreach at Fisher. "But perhaps even more importantly, we are also being increasingly flexible, especially when working with professionals."
Nowhere is that more evident than with the college's MBA offerings. Fisher offers five very distinct MBA pathways. Its nationally recognized Full-Time MBA program provides an immersive on-campus experience that is personalized, experimental and integrated. Recently redesigned, students discover an MBA enriched by continuous coaching, career support and assessments. Cross functional coursework integrates the core MBA curriculum and electives create a personalized pathway, including a new STEM MBA specialization.
The Flex Working Professional MBA is considered one of the top 10 programs in the nation. It's a part-time program that provides evening and weekend flexibility. You can enroll online, on-campus or a mixture of both.
The Online Working Professional MBA seamlessly integrates into the Residential Working professional MBA, providing all students, in-person or virtual, with the same high-quality learning experience.
For highly experienced professionals, Fisher's Executive MBA program is designed to grow well-rounded, principled leaders with a versatile skill set to make high-level strategic business decisions.
"Our fifth MBA program, which we don't really advertise all that much, is the BRIGHT MBA, which is designed for people in K-12 education," explains Paul North, executive director of graduate programs at Max Fisher.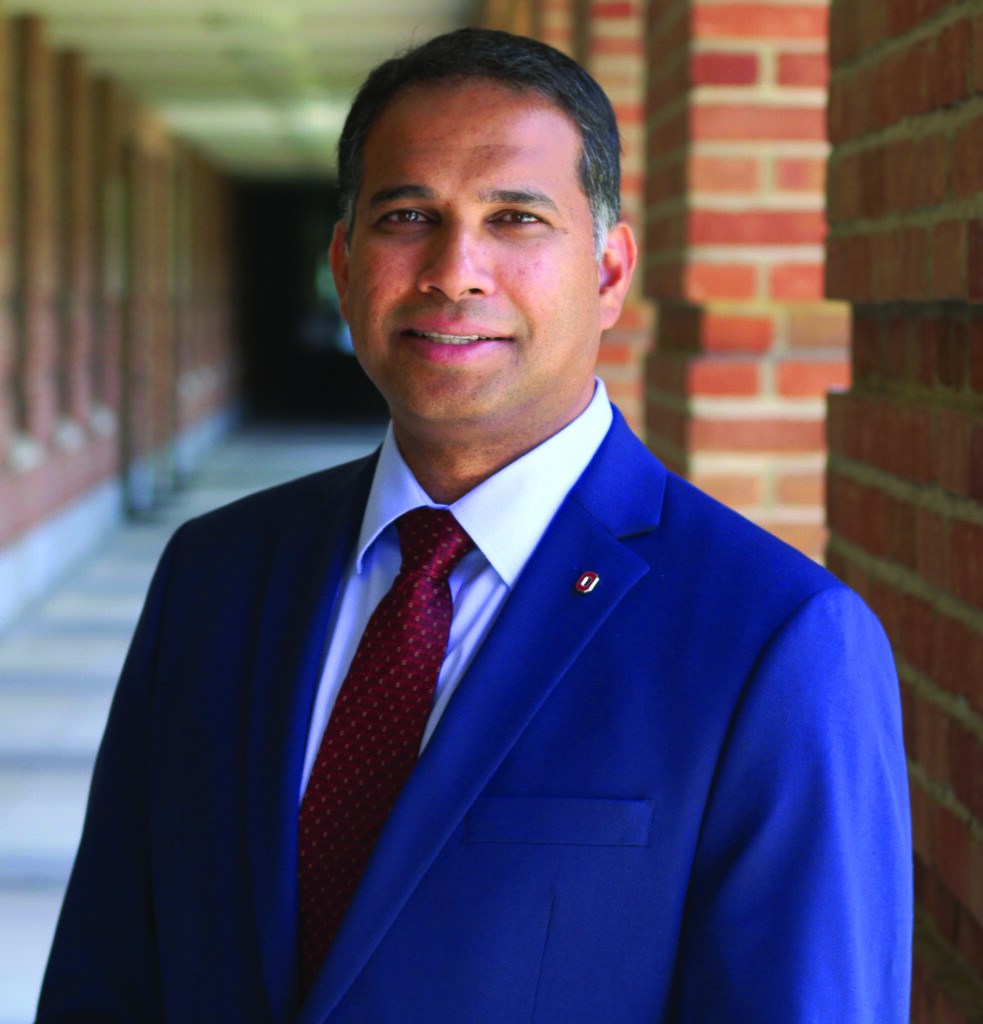 BRIGHT is a fresh, bold effort to provide leaders in K-12 education with exceptional training, so they become great leaders driving great schools. The BRIGHT Fellowship is an innovative effort to recruit and train proven leaders from varied professions and place them where our best and brightest are most needed—in underserved public schools struggling with low achievement.
"Of those five, the online Working Professional MBA offers the highest degree of flexibility," says Adams. "It offers the opportunity to enroll as an in-person student or online. We have made it more flexible and innovative."
For example, students can do 100% of their classes in-person only, or do 70% online and 30% in-person, or they can do 70% in-person and 30% online—or any combination thereof. While a lot of online programs offered at other colleges might be asynchronous and self-paced where there is not a lot of interaction, "our degrees require some degree of synchronous live learning to provide interaction with our faculty and their peers," says North.
This new educational paradigm has become much more acceptable since the advent of remote working caused by the pandemic, says North.
"In terms of the audience we serve, we have noticed that a lot of our working professional candidates like the convenience of being able to take classes in a format that is conducive to their work/like balance right now, so the Working Professional MBA is very good for that with classes that can be taken online or in-person," he says.
Fisher's MBA programs also are strong professional development programs, notes North.
"Some of our candidates are looking at making a pivot into another field, vocation or industry, and an MBA allows them to do that," says North. "We see a lot of people come in, for example, with an engineering degree, who might decide that they want to get into finance. The MBA allows them to switch.
"And then there are the career enhancers or career accelerators," North adds. "Or they may just want to an additional credential to be more successful with their current employers."
MBA programs across the country have become more prevalent and more important to upper-level management and executives. But what does such a degree really afford an individual?
"There are a lot of studies on that topic, but you really have to look at the impact on the individual," says North. "For example, a person coming in making $60,000 a year might graduate and get a job worth $120,000 a year. And someone coming in making $120,000 a year, might get a promotion to $150,000 in salary.
"What you have to remember is that an MBA is often a terminal degree, meaning it is as high as you really need to go. You usually wouldn't need anything higher to get into a leadership position or the C-Suite."
While the new flexibility created by the greater acceptance of online learning has opened new pathways for many MBA students, it has also opened the door for the college to get into new markets, North concedes. That's one of the main reasons the program offerings and reach are growing on an almost annual basis.
"Prior to COVID, we had bussing from Cleveland, Dayton, Cincinnati and Akron, which gave us the opportunity to draw people from across the state of Ohio," says North. "Naturally, when we went online, we offered those students the option of not having to travel five to six hours every weekend."
Which has also been a key component of growing the program well beyond our state's boundaries, says North.
"What we have noticed over the last two cycles we have been recruiting for is that 60% of our students are online versus 40% in-person."
While students are now coming in from out of state, the recent business growth in central Ohio has also caused the college to rethink the way it will cater to future employers.
"It has also offered an opportunity to review our own curriculum to make sure it is up to date," says North.
It's a process of continuous change and adaptation that will continue to grow the Max M. Fisher College of Business well into the future.