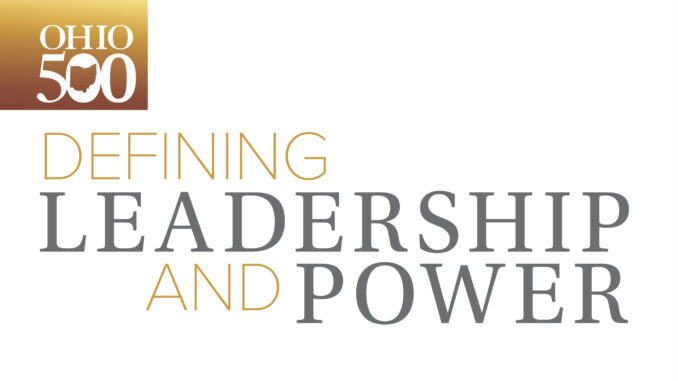 Ohio leaders' Example and actions speak louder than words
By Terry Troy
Leadership and power, like fame, are often fleeting. Today's business or organizational hero can easily morph into tomorrow's loser, their business decisions once lauded, quickly turning into classic mistakes. It takes a rare person, indeed, to attain leadership and power, let alone maintain it for any amount of time. Often, it's a matter of leading by example, and wielding power only when necessary.
Defining leadership is more subjective than objective. Yet for the latter, we can usually agree that success is a defining character of leadership.
"We, as a region, are building a sustainable, vibrant economy for generations to come, and the core of my leadership style strives to work collaboratively toward continually advancing our region's economy," says Kimm Lauterbach, president and CEO of REDI Cincinnati. "Making the Cincinnati region a global leader and the No. 1 place for businesses to expand or relocate requires a collective direction that includes diverse people, thoughts and opinions. Our regional leaders' shared responsibility is to ensure that occurs.
"I look at it more from the perspective of leading a positive 'can do' attitude to help the region win and ensuring my team has the encouragement, recognition and support focused on REDI's mission. Everything I do every day is focused on collaboration and partnership with local businesses, community leaders and our partners to ignite the regional economy."
The power of partnership throughout Cincinnati business and community leaders is bringing large-scale investments and new jobs to the region, says Lauterbach. Cincinnati is a destination for companies either looking to locate to or expand within, as shown by MedPace's announcement of a $150 million expansion in Cincinnati, adding 1,500 jobs to its vibrant economy, and the Cincinnati Innovation District, the first innovation district in Ohio.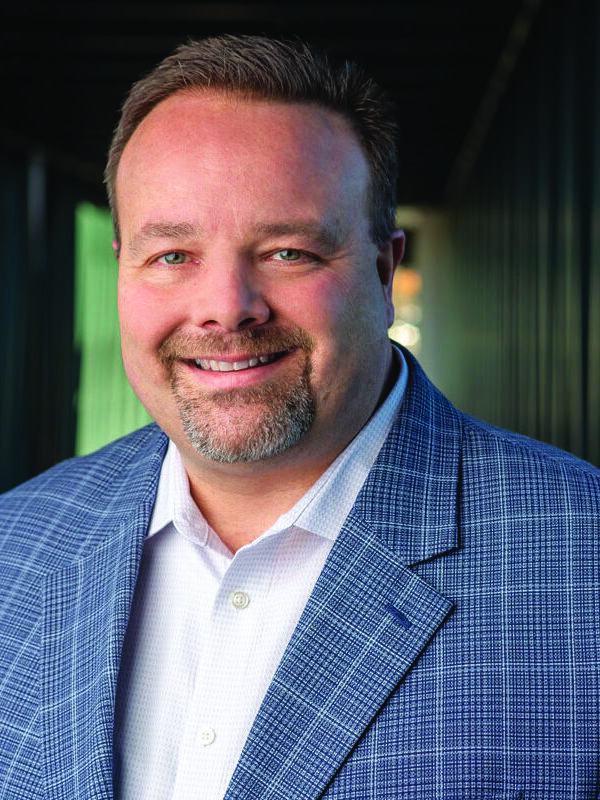 "To me, power is about having the ability to create change, shift perspectives and influence action," says Steve Millard, president and CEO of the Greater Akron Chamber. "Leadership is about creating the conditions for success for your team and customers. Greater Akron is fortunate to have a large number of leaders engaged with the work in our community. As an organization of more than 2200 businesses, it's hard to pick just a few.
"Leaders in our community are characterized by the willingness to invest the time outside their day job to work on issues that no single business can or will likely address on their own. Being willing to invest time on issues that matter in our community, listen and engage in dialogue to better inform their point of view, disagree and constructively critique our work, and commit to action that may not yet be 'popular' are characteristics that I see in the leaders in our community that I respect."
"Leaders direct and guide team members toward a successful end goal," says Brian O. Martin, executive director of the Miami Valley Regional Planning Commission in Dayton. "Leaders don't have to be the loudest or the smartest person in the room! But the leader must be thinking ahead and see the vision for the goal that is being undertaken. I tend to practice servant leadership which involves active listening and practice."
When asked about current leaders, Martin points to three from the Greater Miami area: Cassie Barlow, president of the Southwestern Ohio Council for Higher Education; Jeff Hoagland, president and CEO of the Dayton Development Coalition (DDC); and Mike Parks, president of the Dayton Foundation.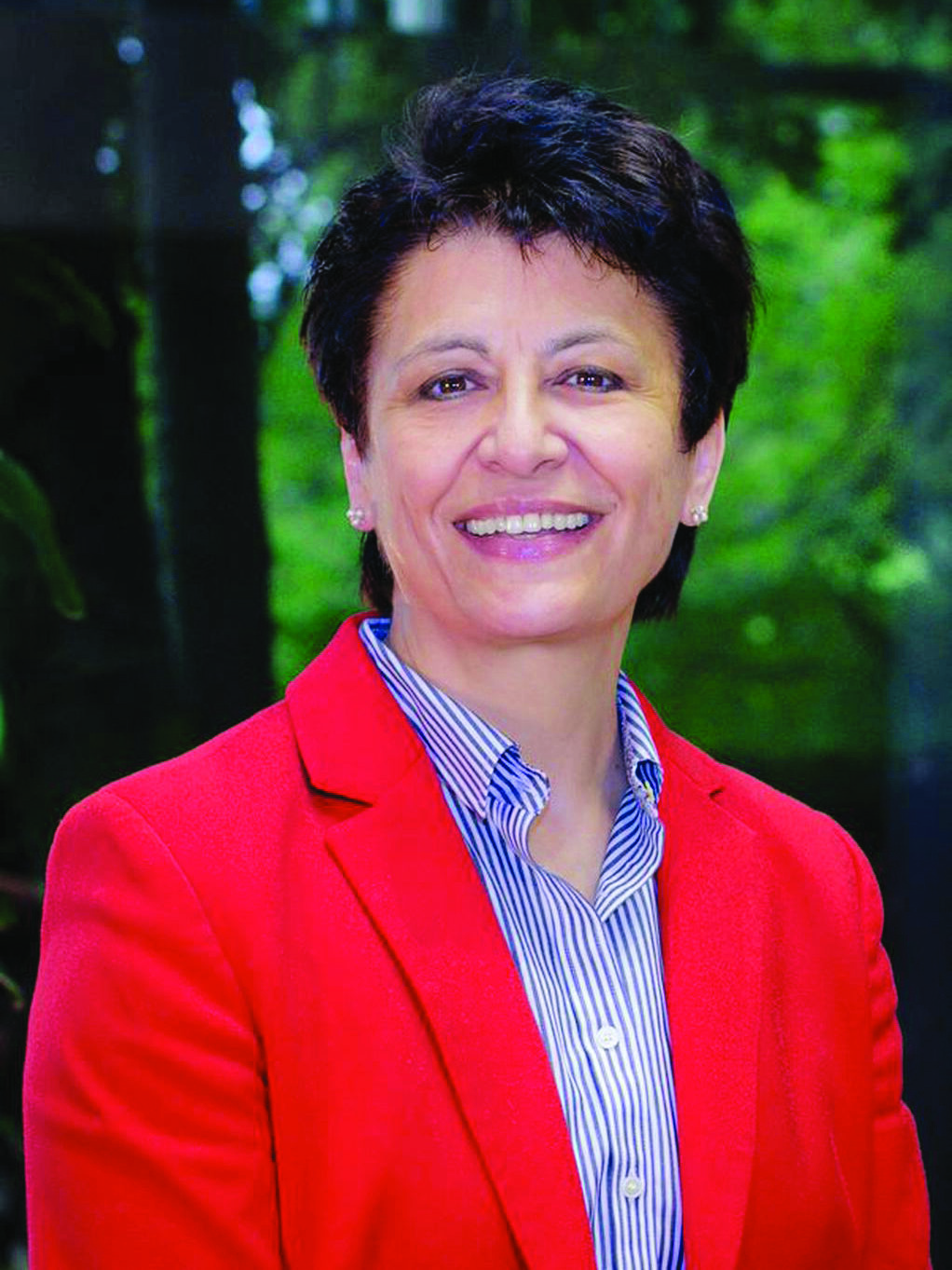 As president of the Southwestern Ohio Council for Higher Education (SOCHE), Barlow enjoys a position that is the culmination of a career focused on workforce and professional development. The SOCHE is a nonprofit consortium of 22 universities and colleges in Southwest Ohio focused on faculty and staff professional development as well as student workforce development through internships.
"All three work hard to be inclusive of all potential stakeholders," says Martin. "Leading with transparency is a critically important quality for today's leader."
She was the 88th Air Base Wing and Installation Commander at Wright-Patterson, commanding one of the largest air base wings in the Air Force with more than 5,000 military, civilian and contractor employees. The wing provides support and services to one of the largest and most diverse and organizationally complex bases in the Air Force. Home to 27,000 employees, it is the largest single site employer in the state. She retired from the Air Force in 2014.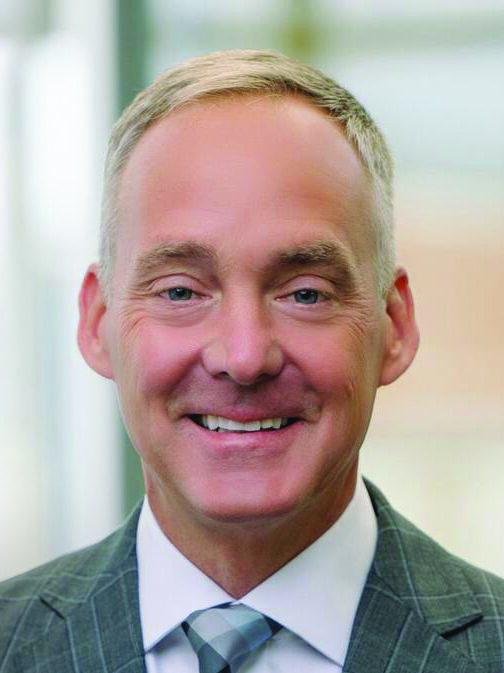 As president and CEO of the Dayton Development Coalition, Hoagland oversees the efforts of the Dayton region's economic development organization, working as a partner with JobsOhio. Prior to joining the coalition, Hoagland was the city manager of Vandalia and prior to that served as economic development director for the city of Kettering.
Parks has been leading the Dayton Foundation as its president since 2002, elevating the foundation's role in community collaboration and leadership initiatives. During his tenure he has developed innovative, first-in-the-nation services for donors and nonprofits.
Founded in 1921, the Dayton Foundation has more than 4,000 charitable funds, increased assets from $214 million to more than $1 billion today, and has exceeded more than 425,000 grants totaling $1.16 billion since its inception.
So what make the Miami Valley area such a great place to grow business and organizational leaders such as these?
"The Miami Valley is a great place to live, work and play," says Martin. "We are in a sea of transitions as we go from Baby Boomers and GenXers to Millennials, Gen Z and Generation Alpha.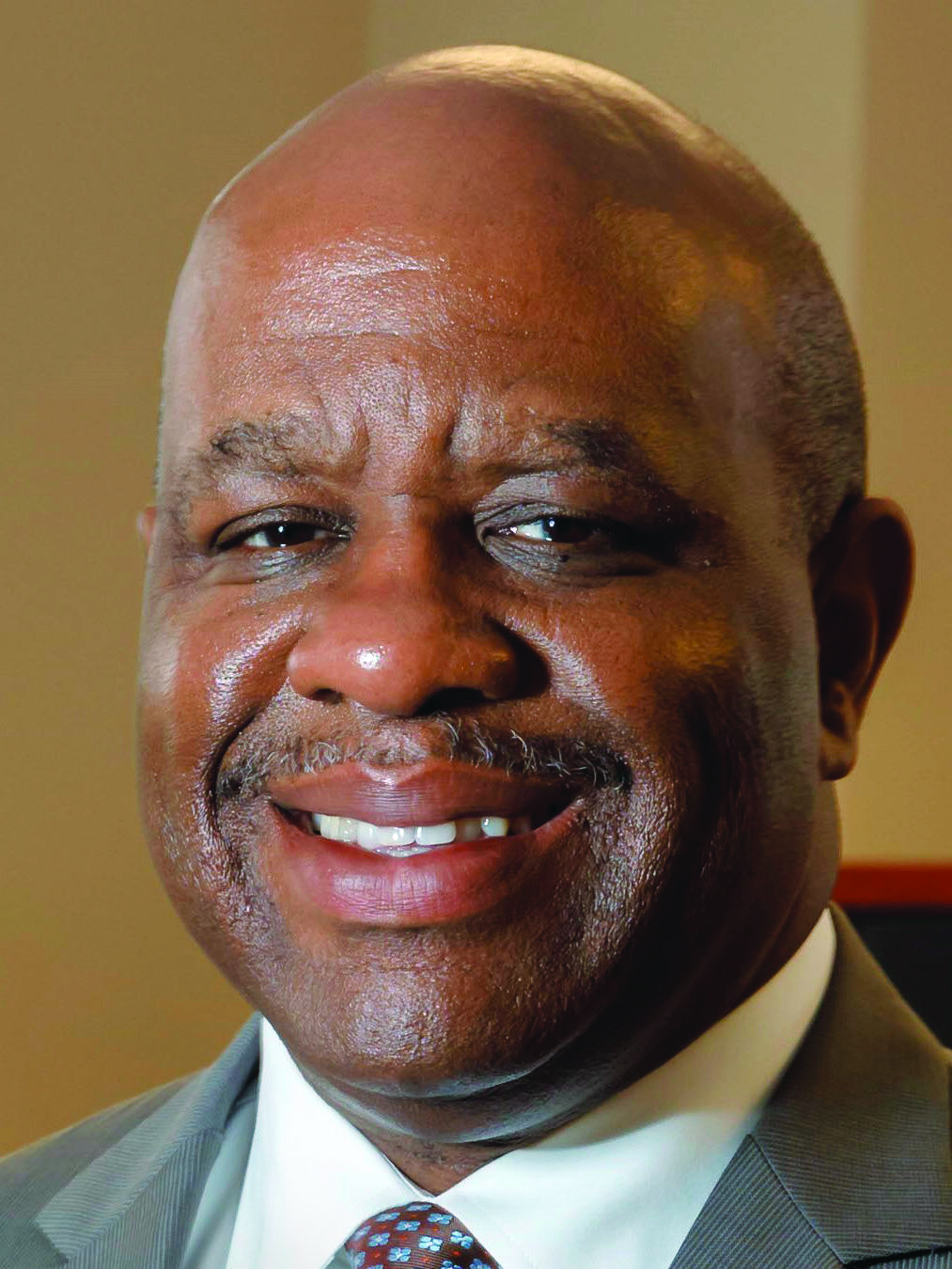 "Our youth returning to the Miami Valley is very exciting. They bring with them a new partner and family members that have lived in other areas, bringing those thoughts and ideas with them. We are all challenged by those coming back, our recent retirees and students who choose to stay here. Of course, WPAFB and our colleges and universities are great assets. So are our natural assets like the Miami Valley buried valley aquifer, proximity to other regions and the nation's largest paved trail network."
If any single community can be singled out for business and organizational leaders (as well as recent success), it is Columbus and Central Ohio.
"You hear a lot about 'servant leadership.' Well, I have always believed in bottom-up leadership," says Don DePerro, president and CEO of the Columbus Chamber of Commerce, "I engage our six vice presidents on virtually every major decision I make. No one knows their jobs better than them. So, it's imperative for me to be as inclusive a leader as possible.
"As far as power. I believe in understated power. Leaders who force their power upon others typically don't last very long or just simply aren't respected. I truly respect those who stay around for longer periods and have staying power. And whose businesses maintain high levels of quality."
Like Martin, DePerro does have a few favorites.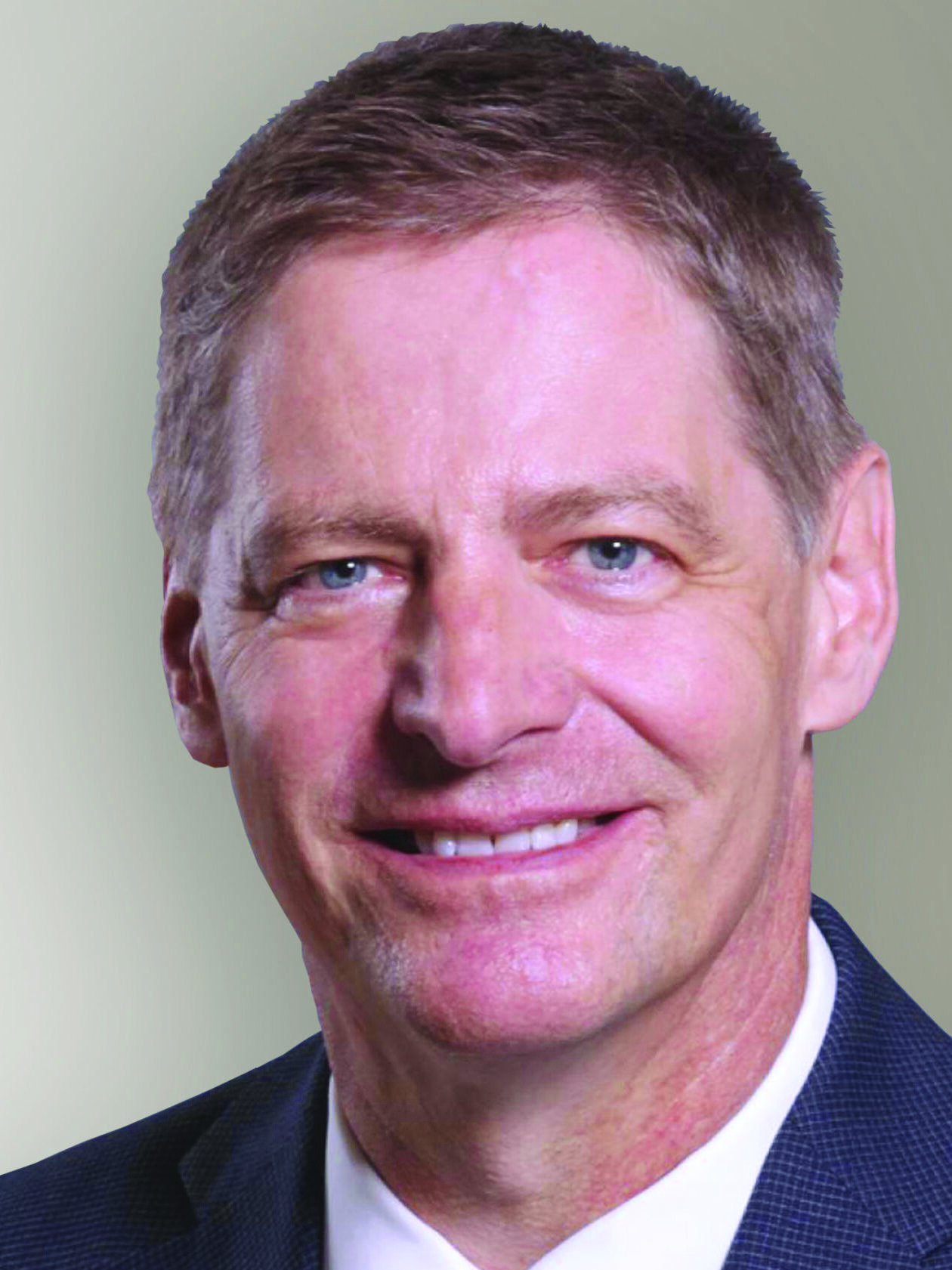 "I admire Bob Schottenstein at M/I Homes. Lou Von Thaer at Battelle. Tanny Crane at Crane Group," he says. "All strong, caring leaders."
Schottenstein has been chairman of M/I Homes since March of 2004 and CEO of the company since January of 2004. Schottenstein was named president of M/I in 1996. M/I Homes, Inc. is one of the nation's leading homebuilders of single-family homes. The company has homebuilding operations in Columbus and Cincinnati as well as across the U.S. in communities too numerous to list here.
But Schottenstein's community leadership is not confined to M/I. He currently serves as a director of L Brands, Inc. and served as a director of Installed Building Products, Inc. from April 2014 until March 2020.
Schottenstein also serves on the Board of Trustees of The Ohio State University Wexner Medical Center and on the Board of Directors of The Ohio State University Foundation.
In addition, he serves on the Executive Committee of The Harvard University Joint Center for Housing and served as a trustee of The Ohio State University (OSU) from 2005 to 2014. He was the chair of the Board of Trustees of OSU from 2012 to 2014.
As president and CEO of Battelle, Von Thaer oversees the efforts of an organization that champions the vision of its founder, Gordon Battelle, to translate scientific discovery and technology advances into societal benefits, providing comprehensive solutions to companies and government agencies across multiple markets, including health, industry, national security, infrastructure and environment. With a team of more than 40,000 highly skilled and trained employees, Battelle manages nine national laboratories in conjunction with the U.S. Department of Energy and Department of Homeland Security.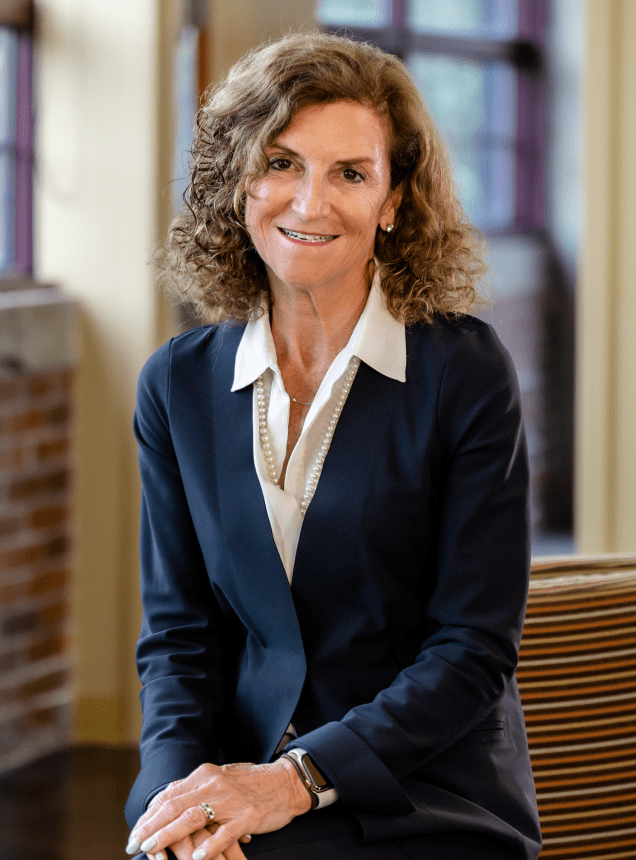 For her part, Tanny Crane has been a strategic leader of the Crane Group since 2003, joining the company her grandfather built, which was called Crane Plastics in 1987.
Crane has not only ushered in rapid growth and evolution of the Crane Group, but she also has repositioned the company as a game-changing and values-driven company. Crane leads with a people-first mentality, and she finds daily joy in developing the next generation of Crane Group leaders.
Crane also cares deeply for her community, actively serving with the Columbus Partnership, the Reeb Avenue Center, Future Ready Columbus, I Know I Can, The Ohio State University Foundation and the Ohio Business Roundtable.
These central Ohio leaders have, "patience. Wisdom. Willingness to seek counsel, yet [are] unafraid to make decisions," says DePerro. "A willingness to make tough decisions that unfortunately may have an adverse impact on your people is crucial."
Dean Monske, president and CEO of the Regional Growth Partnership of Northwest Ohio, defines leadership as an ability to get buy-in for ideas.
"I believe [leadership and power] can be defined multiple ways, and no way is necessarily better or more effective than another," says Monske. "Most of the time leadership is having the ability to get buy in and action taken from a diverse cross section of stakeholders. I prefer a softer more collaborative approach to get things accomplished versus a top down/authoritative style."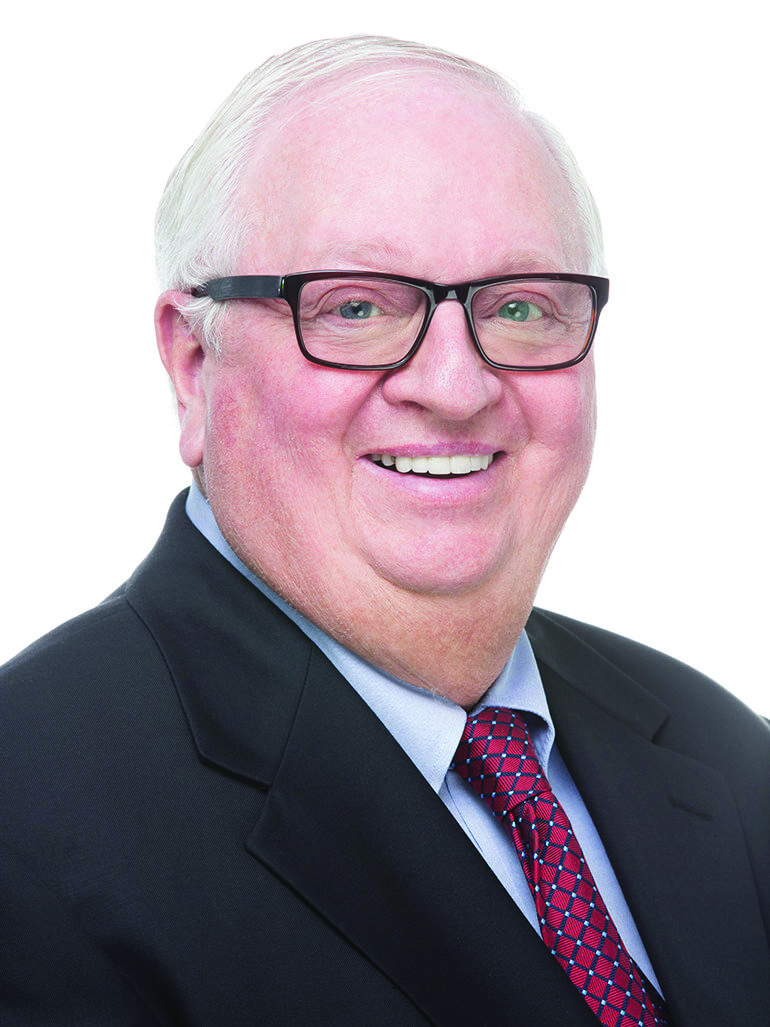 Selecting a handful of business and organizational leaders from Northwest Ohio is difficult, "it's hard to come up with a short list," Monske says. "One that I have had both a professional and personal relationship with since 2000 is Ed Harmon, founder and CEO of the NAI Hamon Group, Benchmark Restaurant Group and Spartan Logistics.
"Ed embodies everything a good leader should have in my opinion. He sincerely values partnerships and collaboration and truly believes his success comes from other people. He is humble and treats everyone like a valued member of the team no matter what their role or position. He is also an extremely likeable person. Everyone that meets him is immediately drawn to him."
Honored by many organizations in both the Columbus and Toledo areas for his innovation in economic and community development, Harmon has led the charge in creating environments where businesses thrive. As a result, it has led to job creation and overall prosperity for many communities. In addition to his successful business ventures, Harmon has served on many boards, for both profit and nonprofit companies.
"In addition, I have never seen anyone more focused with executing whatever project he is working on," adds Monske.
While NW Ohio has a little over 1 million people, it is like one small city in regards to its connectivity, says Monske. It is very easy for leaders to collaborate and get assistance for their organization if desired. This goes for the private, public, nonprofit and government sectors included.
"I believe [leadership] begins with collaboration and trust," Monske adds. "When everyone knows a leader is only concerned with the greater good (of the region, stakeholders, team, partners etc.) and not their personal advancement, all things are possible.
"A close second is simply the golden rule: Treat others like you want to be treated!"
Check out the full 2023 Ohio 500 feature!