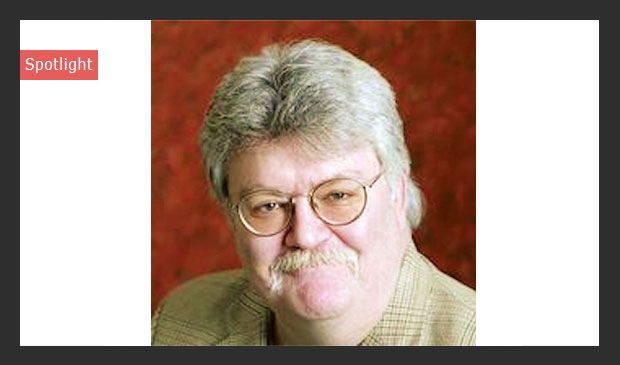 Editor Terry Troy's picks are unique and effective leaders
By Terry Troy
Selecting Ohio's Top 500 business and organizational leaders is an arduous process. There are so many leaders in our state, many with their own leadership styles. Whether a leader is transformational, delegative, servant or authoritative, judging a leader for our purposes usually becomes a matter of only one word: effective.
As you page through this issue, please keep that in mind. While we celebrate leadership and power, we also recognize that there are many leaders who have not made our list, people who are nonetheless transformative and innovative, people who are exhibiting the very highest values of leadership.
I was recently asked who I thought were the three best business and organizational leaders in the state over the past year.
I'm afraid my selections are obvious, at least with this first go around. They start with Lourenco Goncalves, president, chairman and CEO of Cleveland-Cliffs. Described as a dynamic leader and a strong personality, Brazilian-born Goncalves led a strategic initiative that transformed Cleveland-Cliffs into a leading player in the U.S. steel industry and one of our region's largest employers. And while his company's recent bid to acquire U.S. Steel has run into a few stumbling blocks, Goncalves' leadership ability was recently recognized by the American Iron and Steel Institute, whose Board of Directors named him to serve as its chairman.
Cincinnati is home to my two other selections: Jon Moeller, CEO of consumer products giant Procter & Gamble, and Rodney McMullen, who heads up Kroger Company, America's largest grocery retailer.
Many business leaders get their start at P&G, but Moeller is an example of how a leader moved up through the ranks, learning as he climbed the corporate ladder. Not too surprisingly, he credits P&G with much of his success, saying in a recent podcast that, "I still learn something every day."
Moeller combines the concepts of strong corporate and fiscal leadership with creative forward thinking that positions his company's products at the very forefront of the marketplace. Sometimes, even his own executive team questions his approach—until they see the ultimate results.
Like Moeller, Rodney McMullen also moved up through the ranks in a "rags to riches" story that reads like something from the pen of Horatio Alger. McMullen joined Kroger as a part-time store clerk in Lexington, working his way through college at the University of Kentucky, a position that would serve as a launching pad for a lifelong career with the company.
So does McMullen celebrate his own rise to power and leadership of one of America's largest corporations?
Hardly. He is much prouder of what he has been able to accomplish in a leadership position, rather than how he became a leader.
"I've had the privilege of uplifting thousands of associates, serving millions of customers and eating lots of great food," he said. "I'm most passionate about the work Kroger is doing through Zero Hunger|Zero Waste, our bold social impact initiative, to end hunger in the communities we serve and eliminate waste across the company by 2025."
It's a sentiment shared by many of the leaders on our Ohio 500 list.
I'm sure there are many people who might disagree with my Top Three. If you disagree, I'd like to hear from you.
I'm sure there are many more Ohio 500 leadership stories out there.