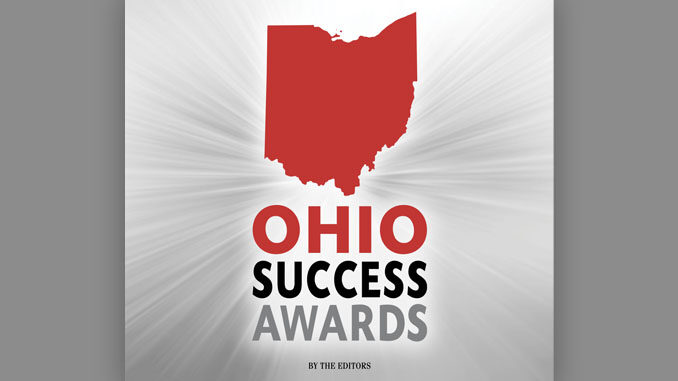 By the Editors
Presented by Ohio Business Magazine, the fourth annual Ohio Success Awards honors growth companies, nonprofits and governmental organizations across the state of Ohio. The Ohio Success Awards recognizes the accomplishments of companies that have demonstrated growth in revenue and employees, as well as having demonstrated involvement in their community and service in their industry; nonprofits that have made a significant impact upon the communities they serve; and governmental organizations that have created unique value or opportunities based upon their ingenuity, partnership and perseverance.
This year's winners were able to succeed in the last year despite the many challenges they faced. We asked this year's winners what led to their success, and a selection of their responses can be found on the following pages.
To celebrate this year's winners, Ohio Business Magazine plans to host a celebratory event soon. If you're interested in learning more, subscribe to the Ohio Business newsletter at OhioBusinessMag.com to say up-to-date on all event news.
Nomination Process
For the 2022 Ohio Success Awards, a nomination form was emailed to businesses throughout the state, inviting them to self-nominate. A form was also posted online so that other businesses could participate. For-profit, nonprofit and government institutions were able to self-nominate. Nominees were asked to provide information on topics such as their revenue starting in 2018, company size starting in 2019, approximate profitability and revenue and profit projections. The winners were then selected by committee and had to show growth in one or more of these categories. If you are interested in nominating your company next year, subscribe to the Ohio Business Magazine and newsletter (both of which are complimentary), at OhioBusinessMag.com.
Winner Profiles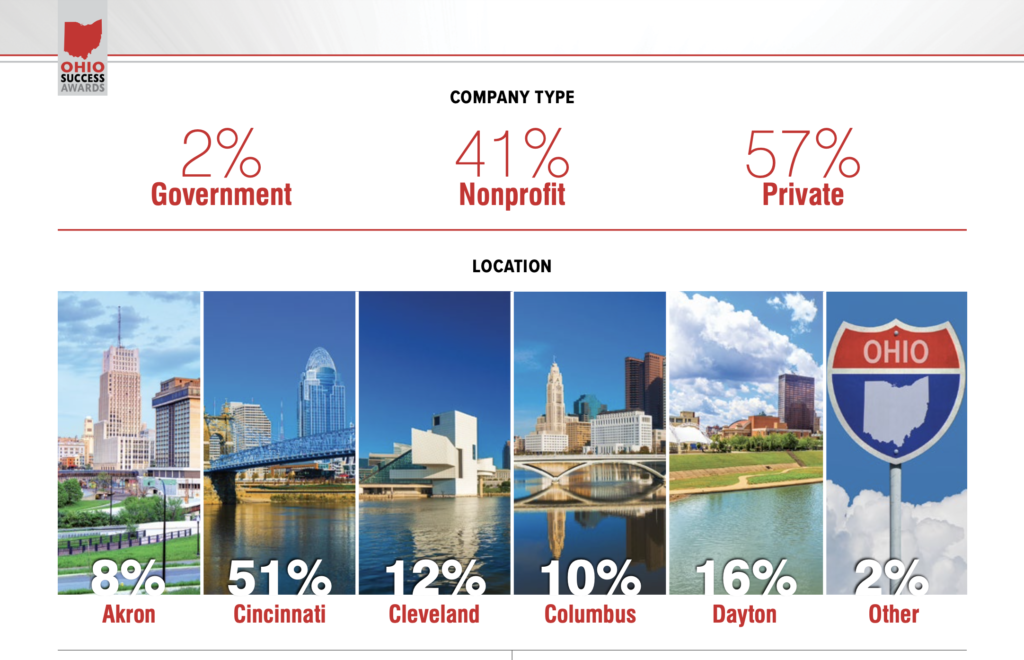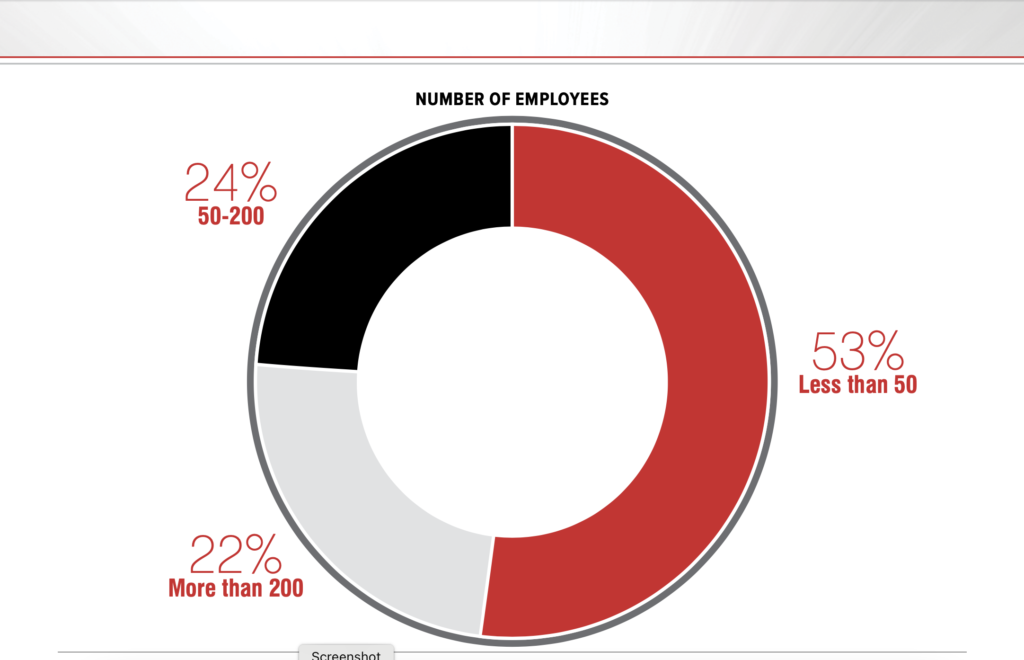 Allied Construction Industries (ACI)
Cincinnati
Increased Revenues by 10%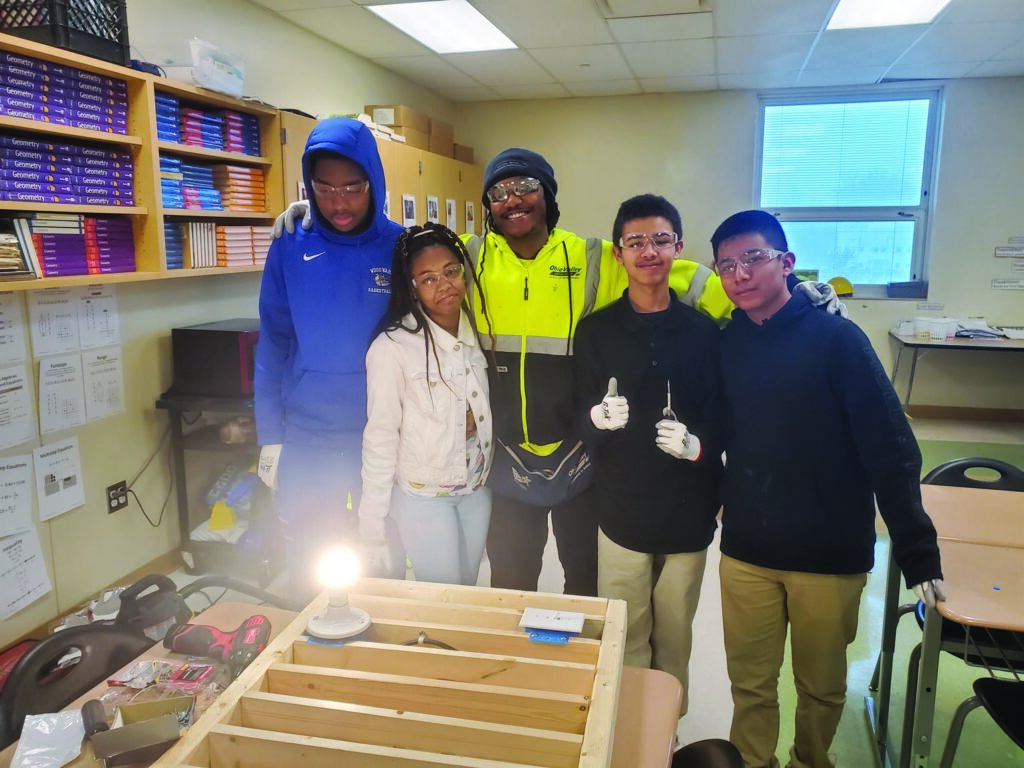 Amberley Village
Cincinnati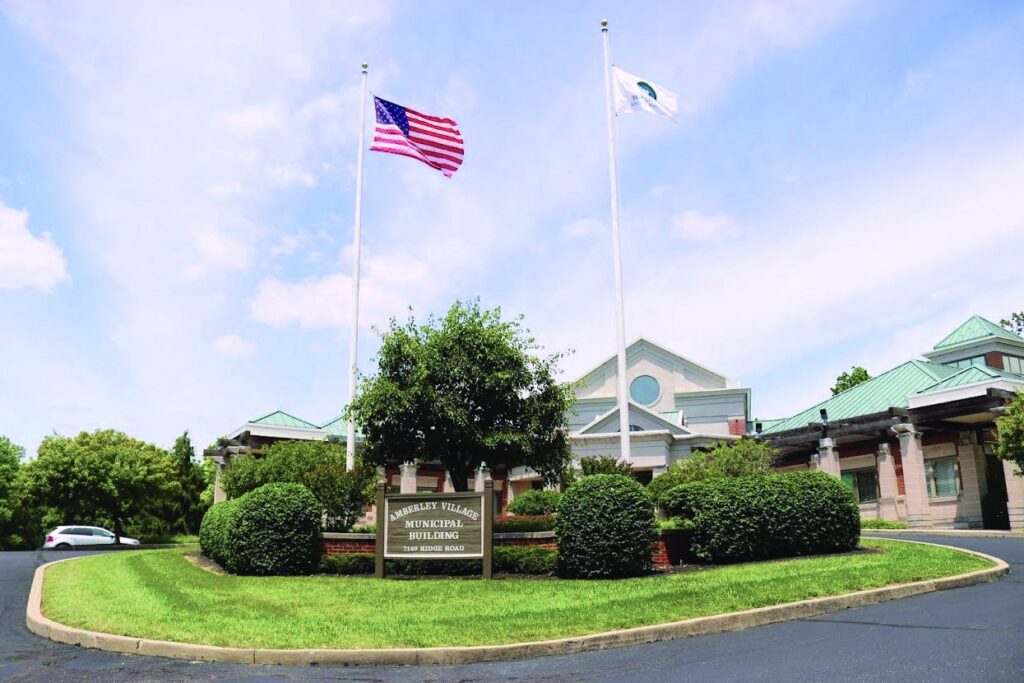 Barnes Dennig
Cincinnati
Increased Revenues by 7%
Increased Employees by 10%
"Love how this award recognizes growth and innovation—and the value we're able to bring to our clients. We're more than an accounting firm—we're helping our clients build their futures. But it's much more than that; our team needs to be happy and successful with great work-life balance. Technology is great, but it makes life harder, too, so working to address that. Public accounting is challenging, but so rewarding—you go into it because you love it and you want to make a difference. And we want to make that difference for our team as well as our clients."
– Jay Rammes, CPA, MBA, Managing Director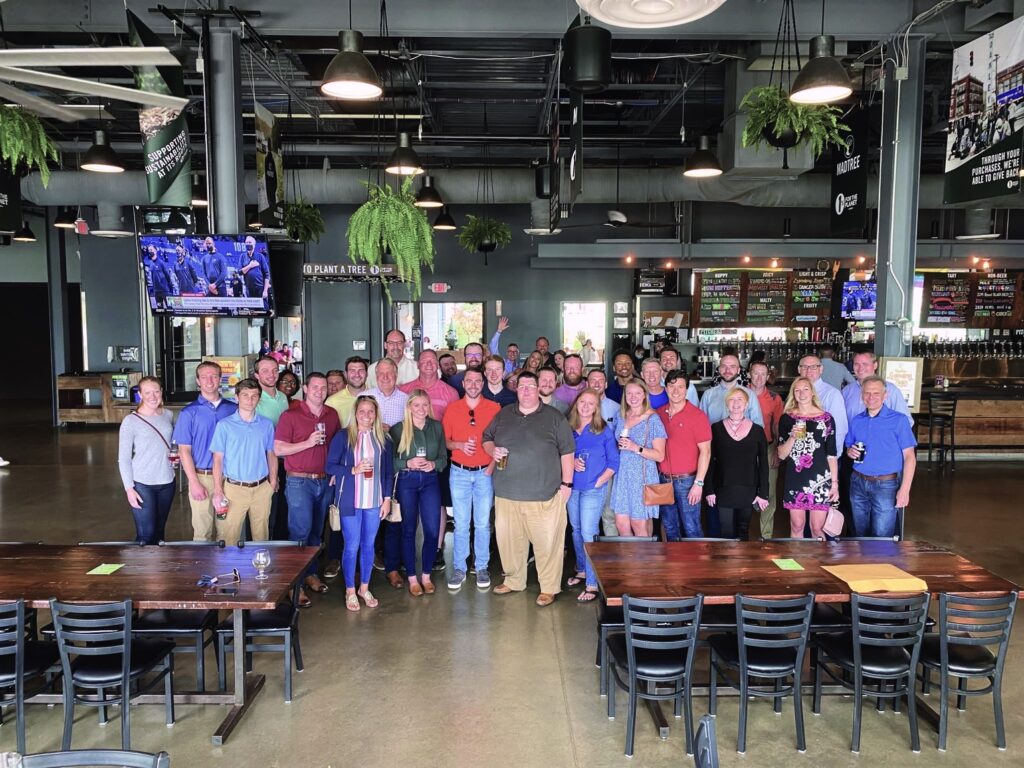 CHAATRIK Architecture
Liberty Township
Increased Revenues by 300%
Increased Employees, from 1 to 7
"I attribute all success to having a successful mindset. I believe the universe hears your innermost fears just as strong as your desires, so I make sure to have my priorities in place! At CHAATRIK Architecture, we believe in building a better world, which requires focus on every project and attention to every client. Through the pandemic, we have been adaptive and nimble to improve our operations and processes. Through the warm embrace of technology, we stay innovative to ensure our entire team is connected, informed, supported and inspired. And it helps to design some pretty cool buildings." – Jaipal Singh, AIA, Principal Architect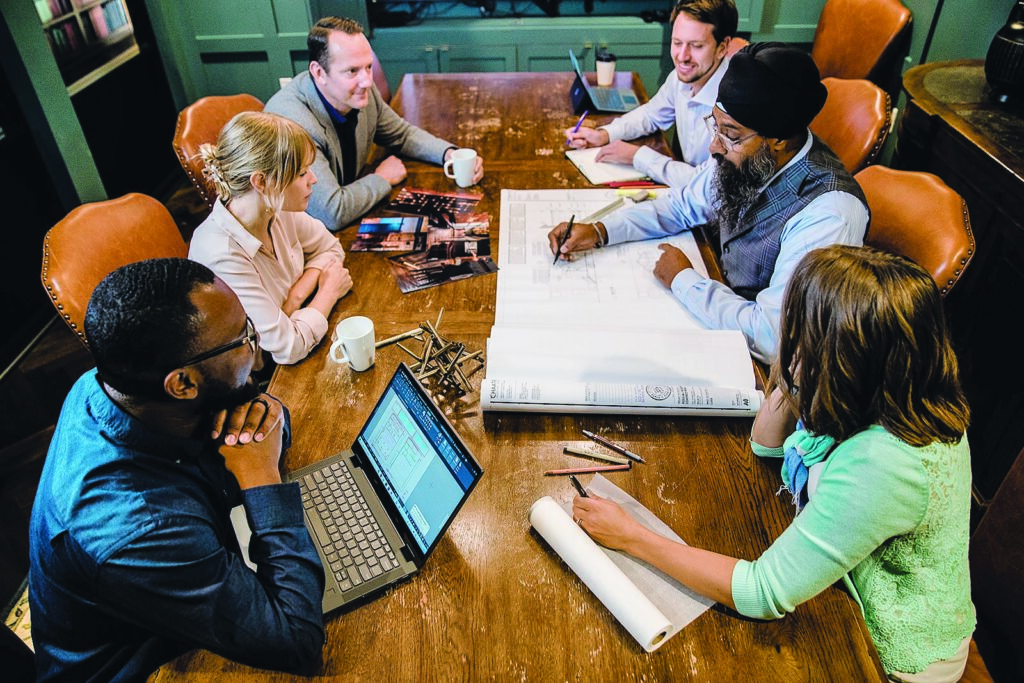 Dayton Christian School
Dayton
Increased Revenues by 13%
Increased Employees, from 100 to 120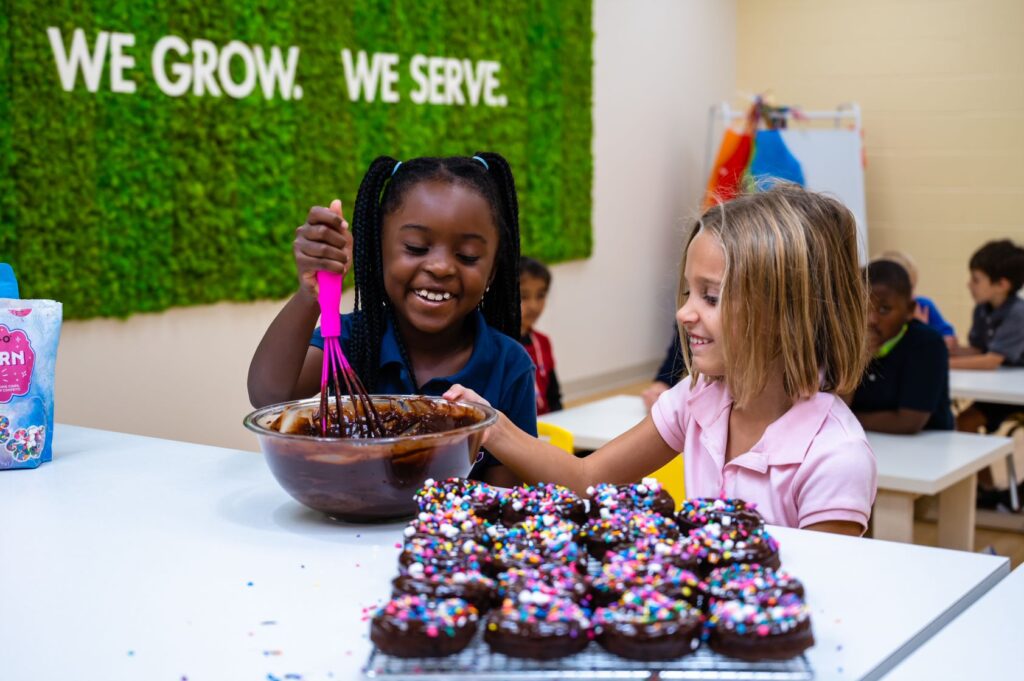 European American Chamber of Commerce of Greater Cincinnati
Cincinnati
Increased Revenues by 150%
Increased Employees by 33%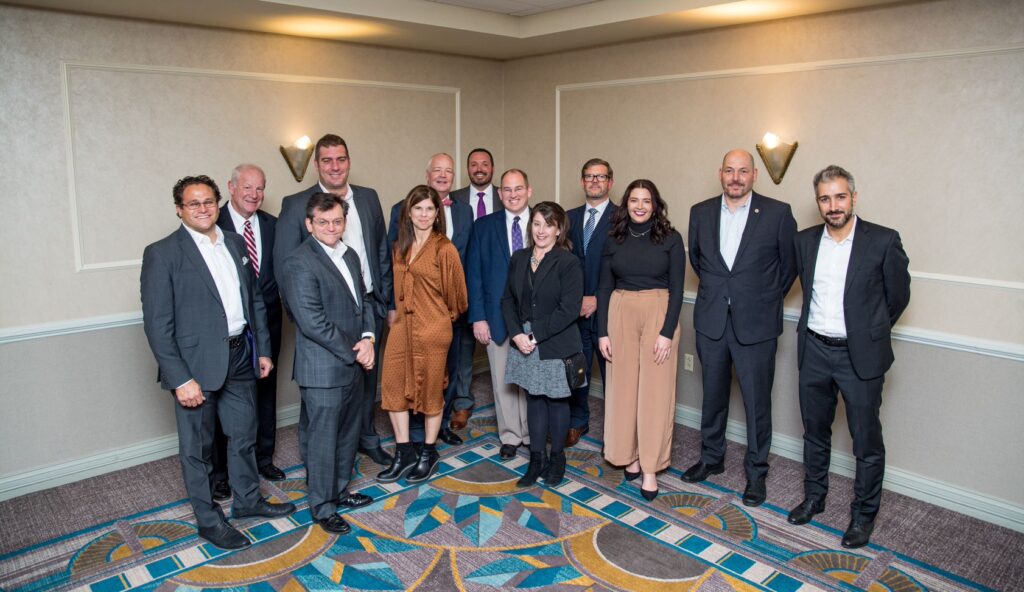 Fahlgren Mortine
Columbus
Increased Revenues by 20%
Increased Employees, from 178 to 188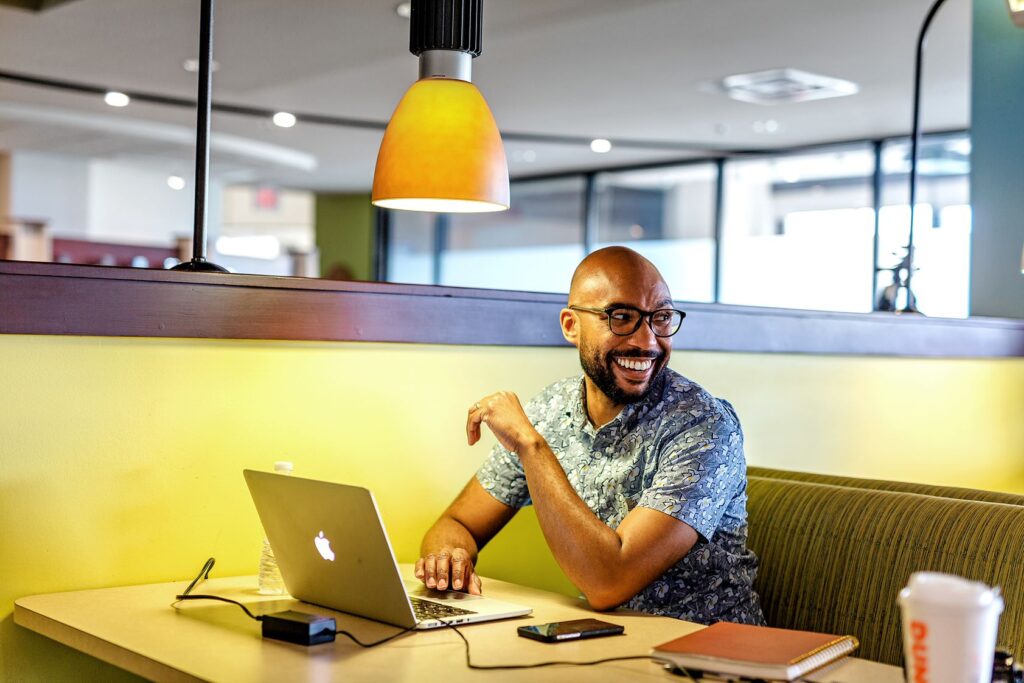 Evan's Auto Care
Cincinnati
Increased Revenues by 10%
Increased Employees from 8 to 11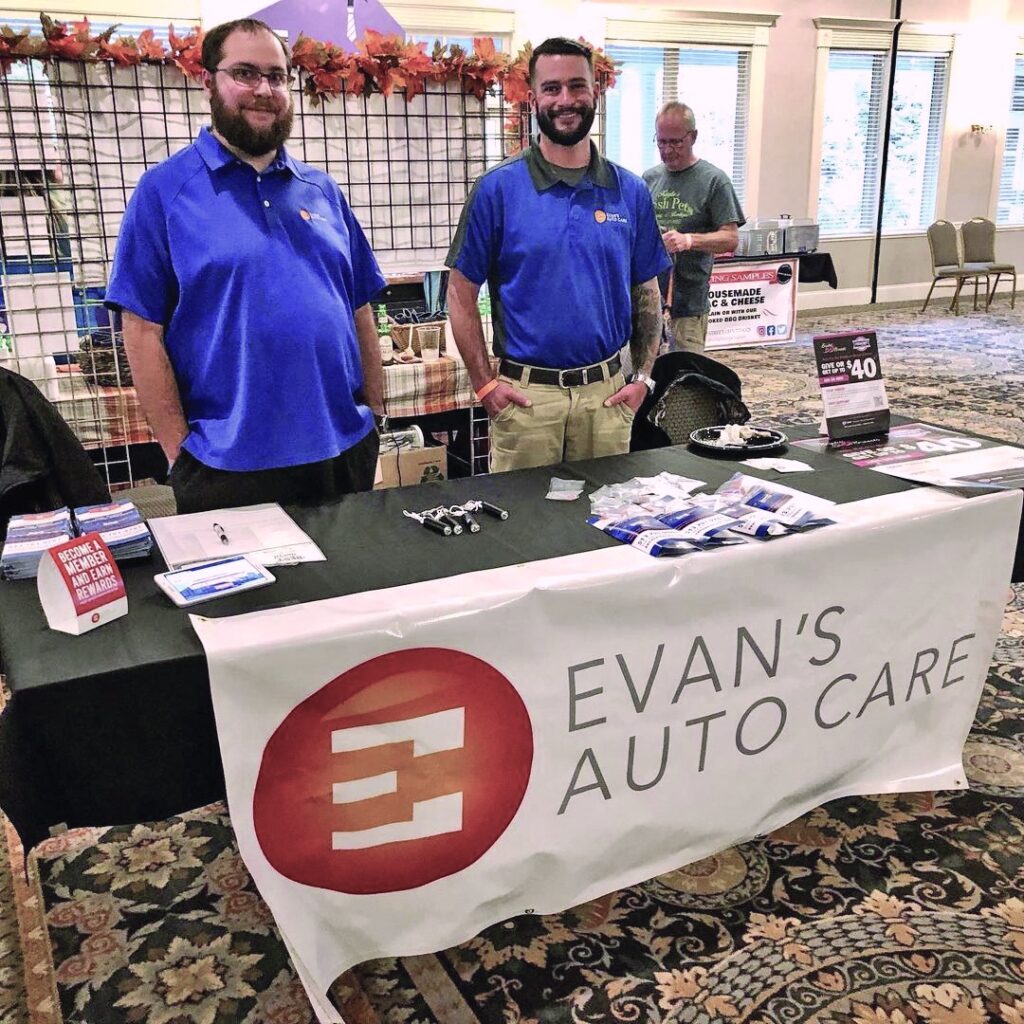 Cincinnati School of Music
Cincinnati
Increased Revenues by 20%
Increased Employees by 20%
M Genio Inc.
Cleveland
Increased Revenues by 10%
Increased Employees, from 5 to 10
"Our success in 2021 was a direct result of the cultural foundation we've built over the years. If you treat your people right, challenge them with interesting work, and have a culture that provides a collaborative and supportive environment, then the success is just an inevitable result." – Jacob Glenn, Founder & President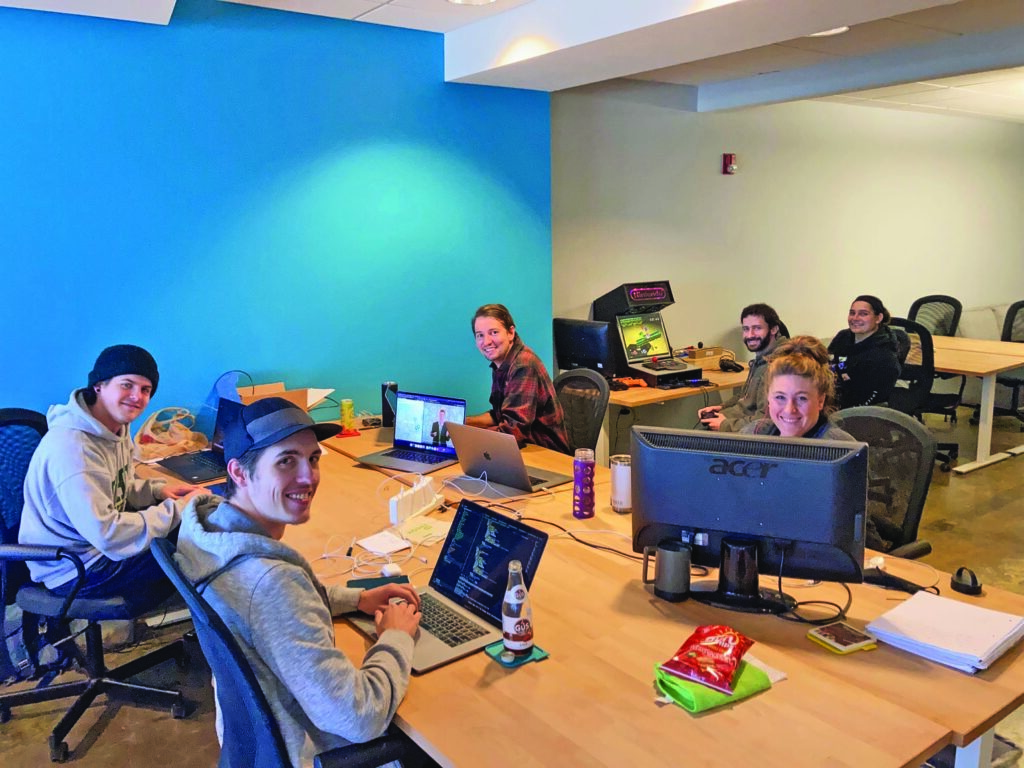 Oswald Companies
Cleveland
Increased Revenues by 10%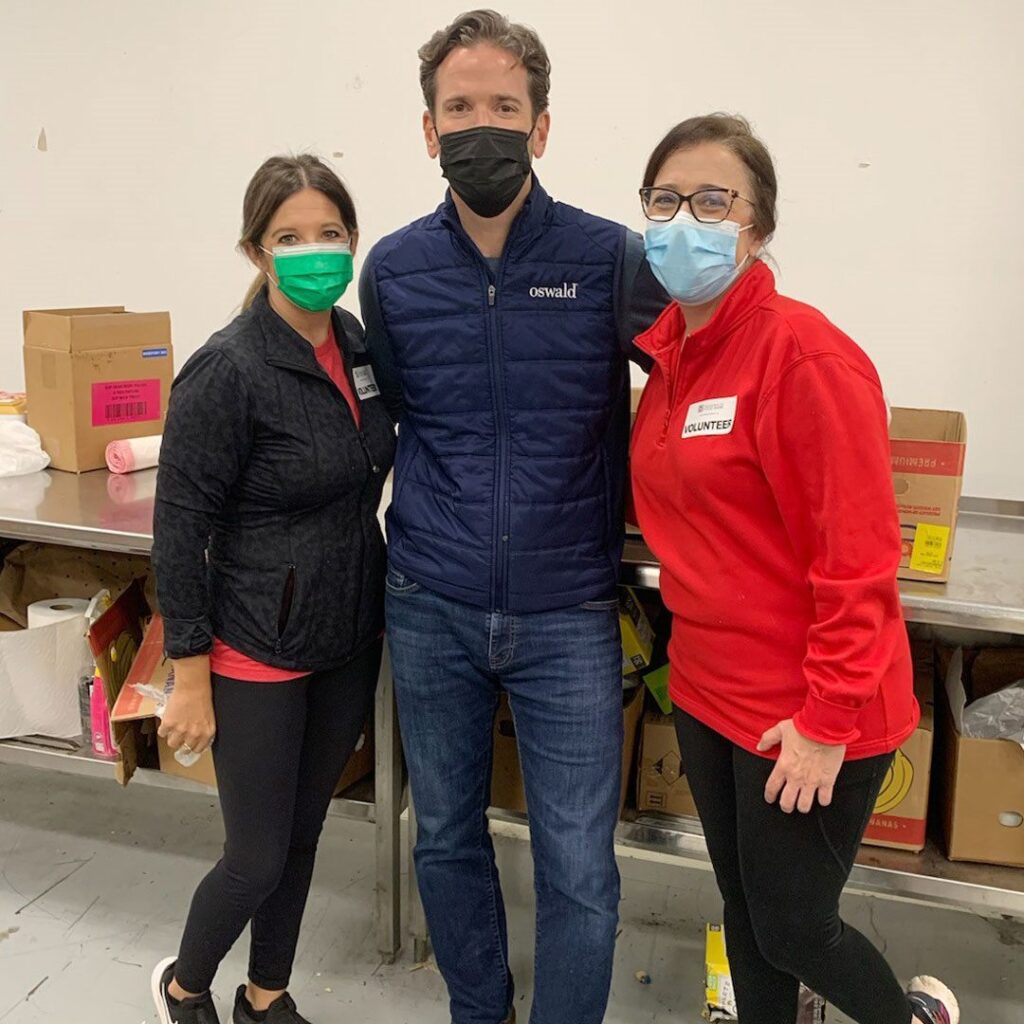 Peak Productivity
Maineville
Increased Revenues by 25%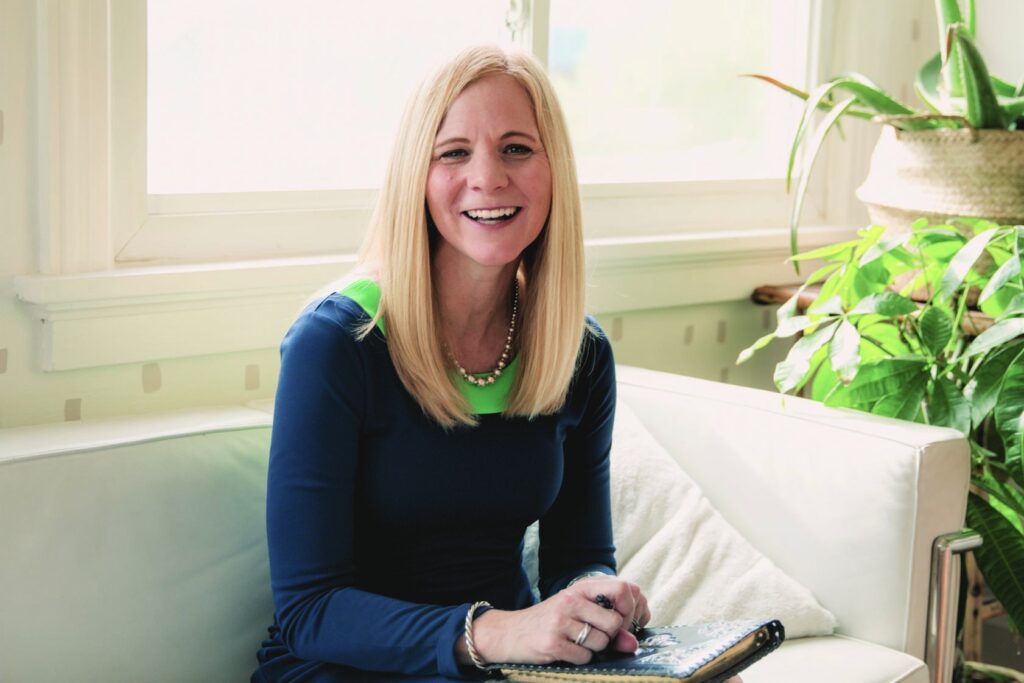 Rosemary's Babies Co.
Cincinnati
Increased Revenues by 300%
Increased Employees, from 1 to 2
"Rosemary's Babies Co. wants to be known as a 'Best In Class' resource. The most important factor behind our business and our success is 'Rosemary's babies,' the families we serve. Our mission is to help these teen parents master the concepts of self-leadership to leave a legacy. Team RBC does this by being intentional in our efforts to live, work and lead by example. Our beliefs and values were core to our growth in 2021, sustainability and long-term impact. Our guiding beliefs: Integrity, Respect, Transparency, Leadership and Equity."
Rosemary Oglesby-Henry, CEO/founder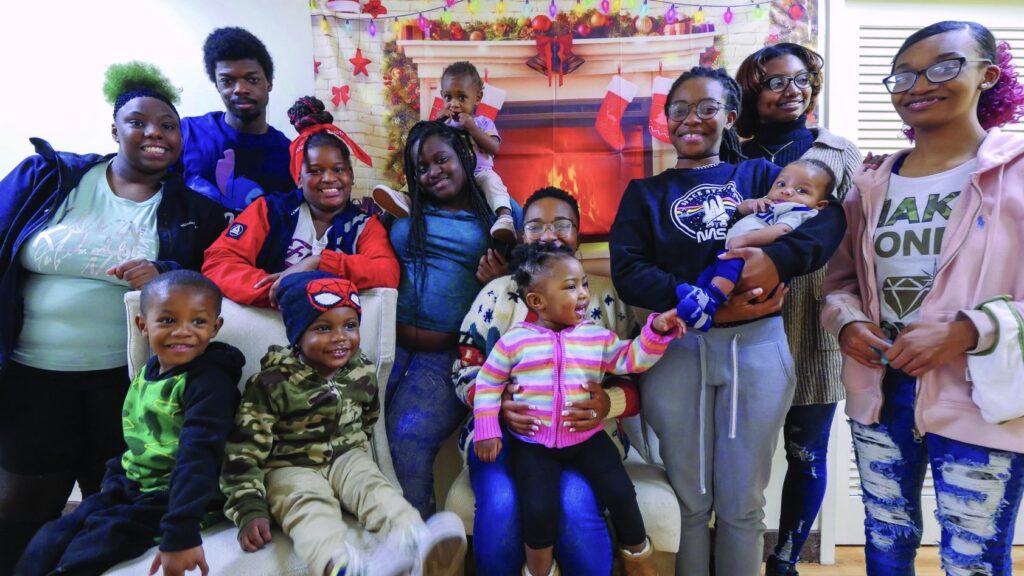 Sapphire Creek Operating Company
Chagrin Falls
Increased Revenues by 25%
Increased Employees, from 30 to 45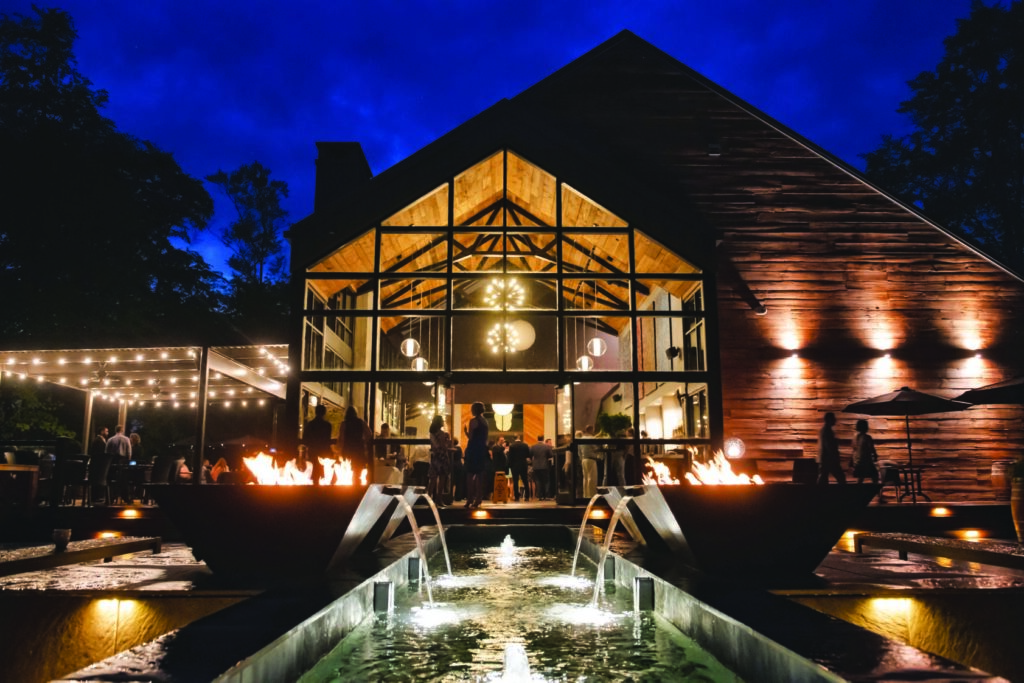 Lifebanc
Cleveland
Increased Revenues by 15%
Increased Employees, from 137 to 141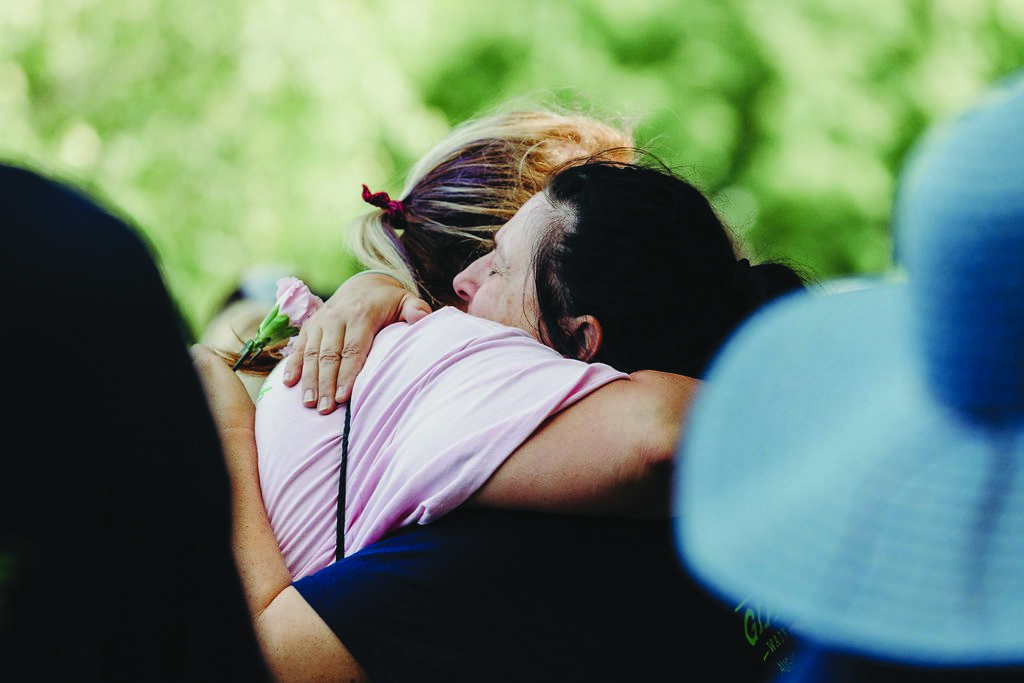 Goodwill Easterseals Miami Valley
Dayton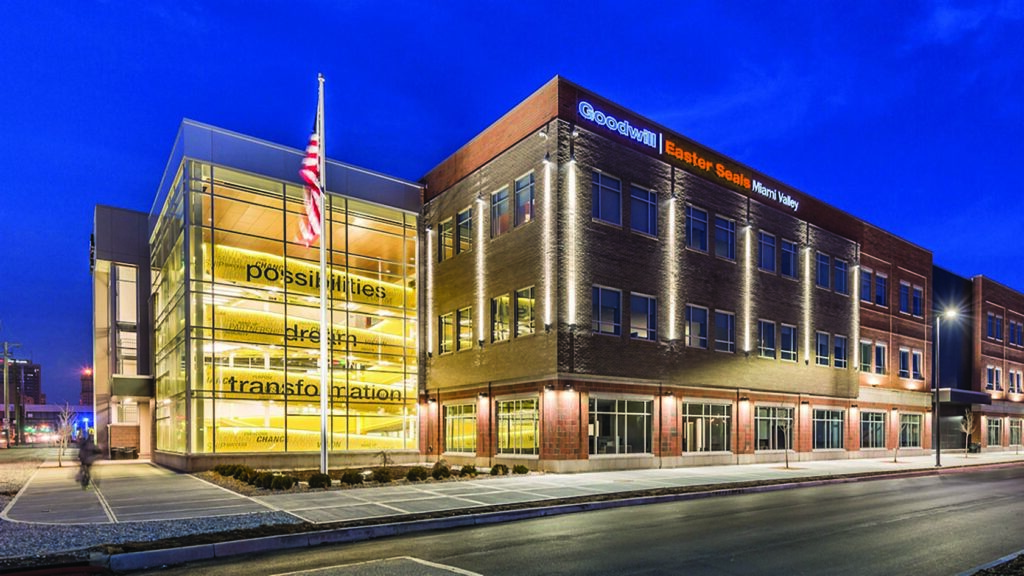 Seeds of Literacy
Cleveland
Increased Revenues by 10%
"I always wanted to expand our award-winning one-to-one adult GED tutoring program. I just never imagined we'd do it in a virtual space! The Seeds Family really embraced the possibilities a Virtual Classroom offers. Every day we adjust to the changing needs of our students and in doing so, we've reached adult learners far beyond Cleveland. We've attracted students worldwide who say that our unique model doesn't exist anywhere near them. With one click, they enter the classroom where they are paired with a tutor and sent to a breakout room. It closely mirrors our in-person learning model, but they are located in different states and countries."
Bonnie Entler, President & CEO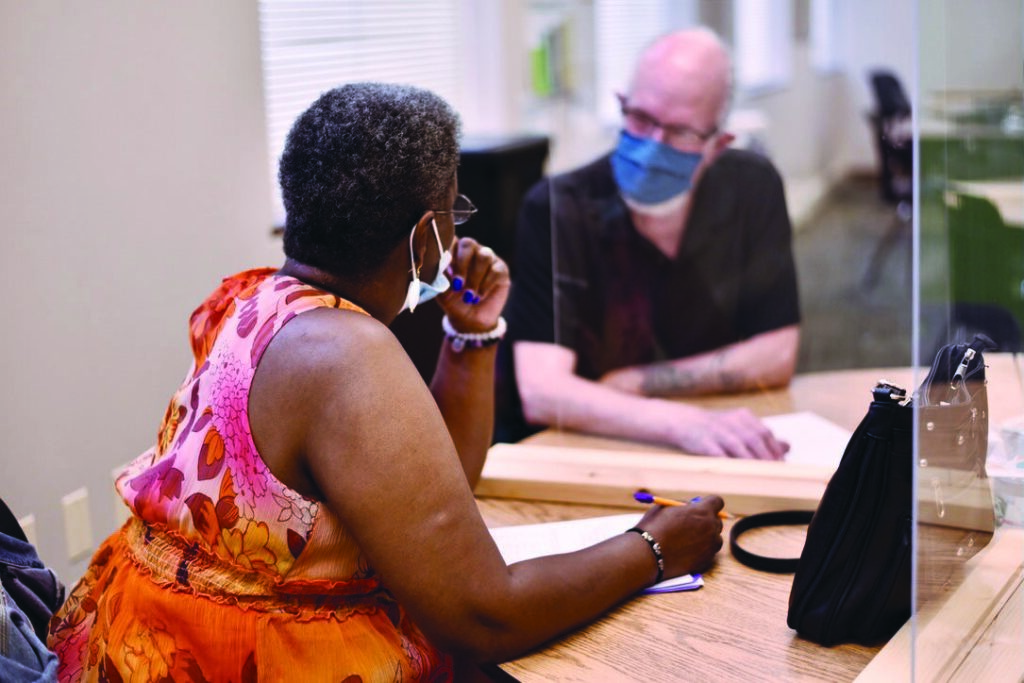 Cincinnati State Technical and Community College
Cincinnati
Increased Revenues by 5%
Taft Museum of Art
Cincinnati
Increased Employees, from 46 to 64
"The Taft has continued to thrive during the past year thanks to our devoted donors and members, our passionate audience and especially our dedicated and collaborative team of staff and volunteers who have helped the Taft Museum of Art thrive. As we celebrate the museum's 90th birthday, it is thanks to this team that the Taft will have a fruitful next era, remaining Cincinnati's special place for art, history, programs and more.
During the pandemic, the museum published Highlights from the Collection, refreshed the website and brand, evolved into online and hybrid experiences for audiences, and digitalized almost 100 highlights from the collection—now available to the public on the Taft's website. The largest team effort of all was launching the Bicentennial Infrastructure Project to preserve and protect the Taft historic house. Supported by the Love This House campaign, the Taft is now 80% of the way to our goal of $12.7 million to complete the needed work for the 200-year-old-home."
– Deborah Emont Scott,
Louise Taft Semple President/CEO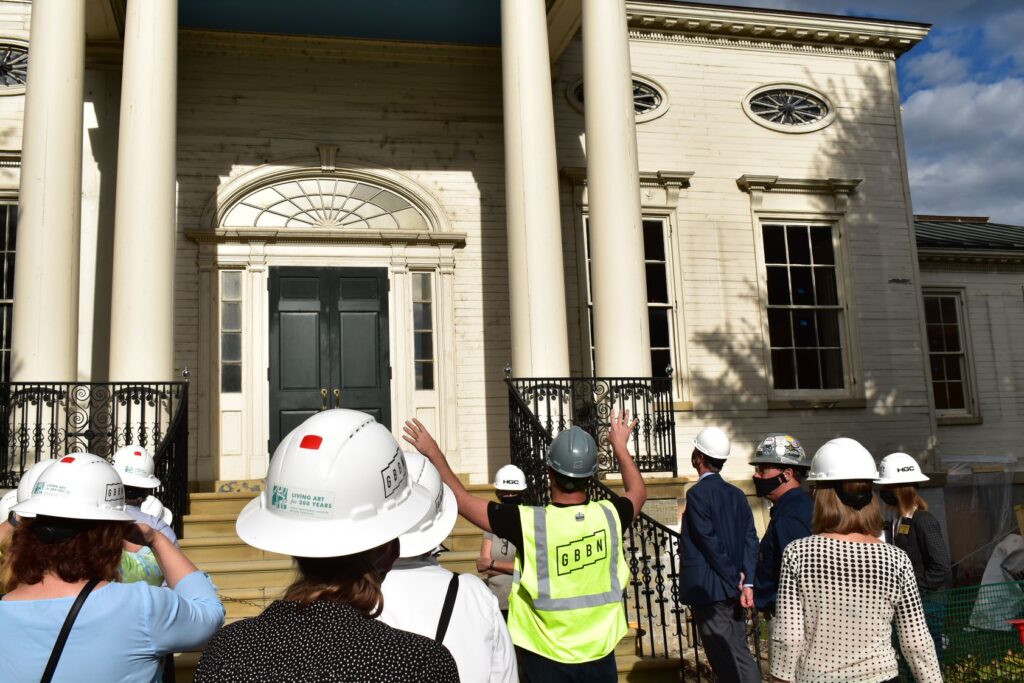 Check out the full print feature!