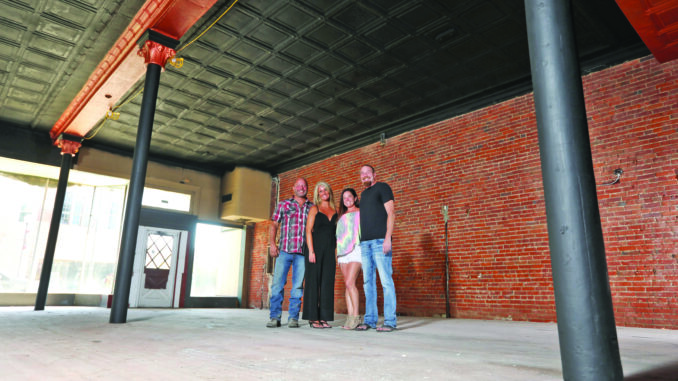 Downtown Exchange is first major step in downtown revitalization
By Terry Troy
Call it going "back to the future."
There was a time when the city of Zanesville was one of the largest and most important cities in our state. Home to a unique Y-shaped bridge, it served as Ohio's capital from 1810 to 1812.
Yet in recent years, even by Mayor Don Mason's admission, the city center saw an exodus of businesses to outlying areas. With the opening of its new Downtown Exchange slated for this May, that is a trend that's reversing.
"What we are trying to do is re-establish downtown as a cultural, entertainment and historic center," says Mason, who is a native of Zanesville. "All we can do as a city is to create the environment. It really takes entrepreneurs like Brian Diamond to put their capital at stake and to create a workable business concept."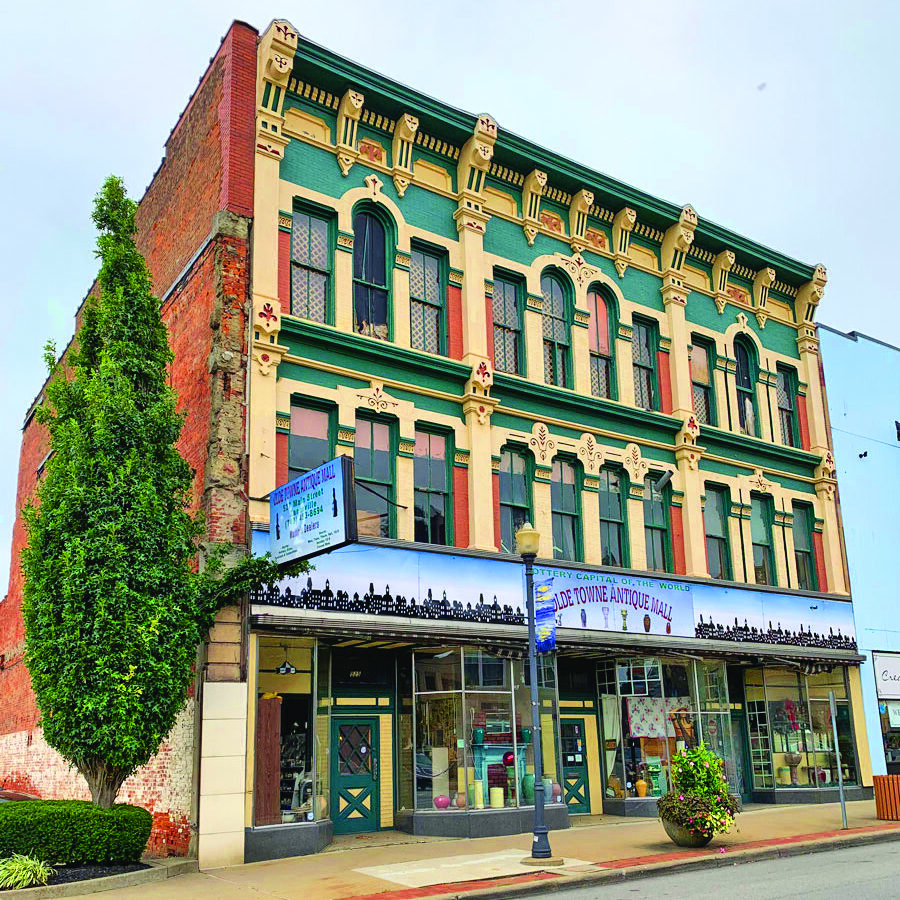 Diamond is one of four partners in the new Downtown Exchange, which also includes his wife, Mary, and Judd and Cara Dodson. Like Mason, all four partners are also natives of the town.
"We bought the building last March and started working on it in April of last year," says Diamond. "We did receive some grant funding from the state and JobsOhio to support some core costs, but the investment is a mixture of both state and private funds."
The total price tag is estimated to be $1.1 million.
The first floor houses an 8,400-square-foot food court, which will be home to eight separate food purveyors that include everything from coffee shops to bakeries, pizza, hibachi, Greek, hamburgers and beyond. There will also be seating for 2,000 on the first floor as well as a bar in the back.
"We have a lot of people who work downtown and there are limited food options," says Diamond. "We're within a block of our courthouse and all the attorney offices located there.
"We'll also have a 1,200-square-foot patio in back and we anticipate having seating on Main Street," adds Diamond. "It is also well situated within our county and is a part of our DORA or Designated Outdoor Refreshment Area. So, you can come into the Exchange, grab a cocktail of choice and stroll downtown to see the shops and art galleries."
The second and third floor of the Downtown Exchange will hold co-working space as well as meeting rooms.
"The co-working space is especially important because hybrid working is a business model that could be around for the next 20 to 30 years," says Mason.
Economic development executives are also enthusiastic.
"I think this project is going to bring new life to Zanesville and will certainly increase activity downtown," says Mike Jacoby, president of OhioSE, Southeast Ohio's Economic Development organization. "What is even more important about a project of this type is that it is critical to retaining and attracting young talent.
"Our part of the world has been losing young talent for a long time, but when you create a hip downtown where young people want to be, you make it much easier to create the kind of growth that you want, like new housing, recreation, restaurants and other amenities that will add to the growth of a younger workforce."
Which will no doubt also be attracted to Zanesville's proximity to Columbus and of course the development of Intel's manufacturing in central Ohio.
While the new Downtown Exchange won't meet all the city's economic and cultural development needs, it is a very big step in recreating Zanesville as one of the more important cities in our state once again.