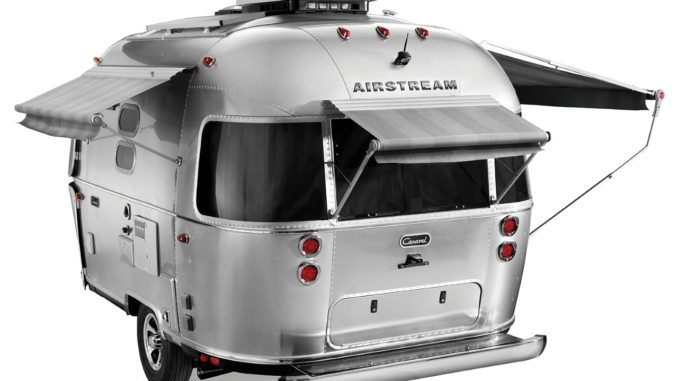 Actor partners with Jay Feldman on second Airstream store
By Terry Troy
Mark Wahlberg's vehicle business is in the fast lane in Ohio.
The actor, producer and business man, along with his business partner and veteran dealer Jay Feldman, is building a new Cleveland area Airstream & RV Dealership in the Cleveland area. This will be the second Ohio Mark Wahlberg Airstream & RV dealership, bringing the total of Ohio vehicle dealerships owned by the business partners to six.
Wahlberg currently owns four dealerships in the Columbus area including two Chevrolet stores, one Buick/GMC store and an Airstream & RV dealership. The company began its expansion in the Ohio market with the purchase of Joe Firment Chevrolet in Avon, renaming it Wahlberg Chevrolet of Avon.
The new Airstream & RV dealership opened last week, but is still under construction. It is located in Lorain on Grove Avenue, just west of Cleveland.
Wahlberg shares Airstream Founder Wally Byam's adventuresome spirit.
"I like to tackle projects that offer connections to things I cherish," he said, in making the announcement of the new dealership. The common traits are why Wahlberg teamed up with Airstream and launched the actor's Columbus Airstream store last year.
"I've grown to love being a part of the growing Ohio business community," Wahlberg added. "We're seeing an enthusiastic spike in RV and automobile sales in the State and we're glad to help our customers find their dream vehicle in both Columbus and Cleveland."
According to market research firm Ipsos, RV ownership is at a record high, with 11.2 million households owning an RV in 2021, up 62% over 6.9 million households in 2001 and 26% more than the 8.9 million RV-owning households in 2011.
"More and more of our customers are taking control of their vacation plans and hitting the road for travel," added Wahlberg's business partner Jay Feldman, who also owns the Feldman Automotive Group. "Our growing roster of dealerships now offer a wide variety of RV options to make these incredible getaways possible."
Chris Haydocy serves as the managing partner of both Ohio Mark Wahlberg Airstream & RV dealerships. He was the previous owner of Columbus Airstream & RV and currently serves as president of Road Adventures and Road Adventures Resorts of Columbus.
Feldman and Wahlberg are also partners in several Wahlberg Restaurants including one in Cleveland. Feldman also owns 13 automotive dealerships in Michigan. At those dealerships as well as the six in Ohio, the Feldman Automotive Group expects to sell more than 40,000 vehicles in 2021, with an anticipated revenue of more than $1.5 billion. This year, the Feldman Automotive Group was recognized by Automotive News as the 49th largest dealership group in the nation.
The six Ohio Wahlberg dealerships are hiring for several key sales and service positions in Columbus and Avon.
Airstream, maker of the iconic "silver bullet" fleet of Airstream® travel trailers and best-in-class touring coaches, was recognized in October for dealer satisfaction from the RV Dealers
Association (RVDA) Quality Circle Awards in both the Motorhome and Towable segments for 2021. The award marked the 10th consecutive year the brand has been honored.
Based on survey responses from RV dealers across the US and Canada, RVDA measures product quality, warranty, service support, and overall dealer satisfaction for the Quality Circle Awards.
"Our success in the industry can be attributed to our best-in-class dealer network and their dedicated focus on outstanding customer experiences," said Justin Humphreys, vice president of Sales at Airstream. "We could not be prouder to achieve the RVDA Quality Circle Award of excellence for both Airstream Motorhomes and Towables for the 10th year in a row. This is a true testament to our strong relationships with our dealer networks across North America."
Airstream is headquartered in Jackson Center in Shelby County.