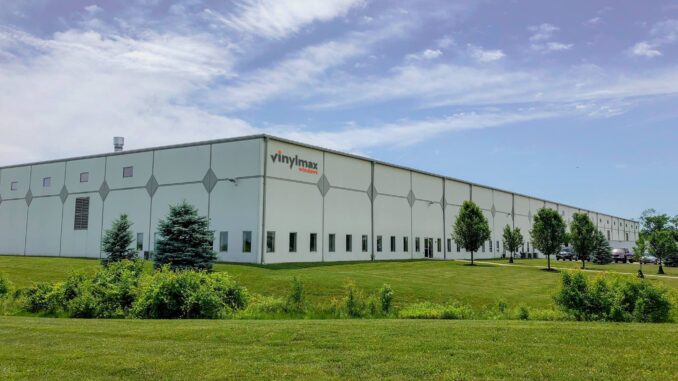 Vinylmax leads investments from Southwest to Northeast Ohio
By Terry Troy
Four separate businesses from four very different industries made expansion announcements for operations in Ohio last week.
Vinylmax, a manufacturer of vinyl windows for replacement and new construction residential use, will significantly expand its presence with a 150,000 square foot expansion of its facilities in Hamilton.
Stridas, a logistics solutions provider, plans to add at least 40 new jobs in Anderson Township.
ADB Safegate, a company that provides solutions that boost efficiency, improve safety, raise environmental sustainability and reduce operational costs for airports and airlines worldwide, has announced plans to establish a new Center of Innovation in the Columbus region.
In Northeast Ohio, Cohen & Company, LTD., have announced an expansion that will add 61 jobs in Cleveland, Akron and Youngstown.
The Vinylmax expansion will add 150 new jobs to the Cincinnati region over the next five years. Vinylmax has worked closely with the City of Hamilton since it moved to the city in 2008 to ensure the property would be available for future growth.
"Since moving to Hamilton twelve years ago, Vinylmax has found the city to be a great partner, and Ohio is home to our families," said Laura Doerger-Roberts, president of Vinylmax Windows. "We are very happy that our local community has enthusiastically embraced this opportunity for local growth and expansion."
VinylMax had the option to expand production at its existing facility in New York and considered other options before finally choosing Hamilton for its expansion. The City of Hamilton and REDI Cincinnati worked with Vinylmax to make it the best location for investment. The company also attributes Hamilton's ease of access to major transportation corridors and local talent as key drivers in its decision-making.
"For two generations, the Doerger Family has operated a high-quality manufacturing facility with industry-leading delivery times," said Joshua A. Smith, Hamilton city manager. "We are very thankful they are adding new jobs that pay a living wage."
Over the past two years, demand for building materials has reached record levels and fueled Vinylmax's growing sales. In addition, since the COVID-19 pandemic began, the company has created more than 200 jobs in Hamilton. As a result, Vinylmax expects to triple its revenue over the next five years.
"With new home construction surging by as much as 29% across the country, VinylMax is uniquely positioned to take advantage of the growth with its increased manufacturing capacity," said Kimm Lauterbach, president and CEO of REDI Cincinnati. "Our partnership with JobsOhio, the Ohio Department of Development, and the City of Hamilton made the project possible."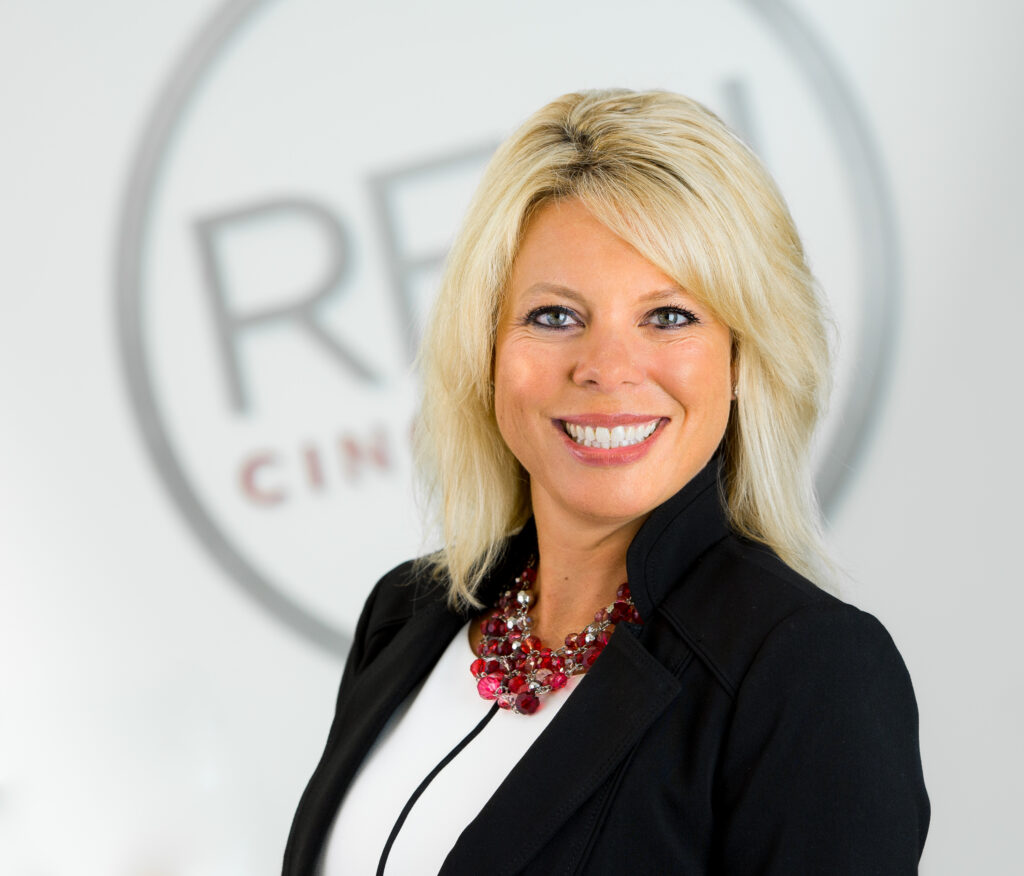 As for Stridas' expansion, which was supported by a Job Creation Tax Credit, "we need to add many more talented team members to support the demand for our unique approach to transportation," said Chris Painter, CEO of the company. "The savings from this tax credit will
be 100% invested in expanding and developing our team. We are committed to the Cincinnati region as a great place to grow.
"Many in the market believe that double-digit increases in freight costs are inevitable. We disagree. We work with our customers to deliver an adaptive transportation strategy that avoids unnecessary cost, reduces service disruption, and breaks free from the cost trajectory of the overall market," Painter added. "Stridas focuses on helping customers achieve end-to-end network optimization, execution excellence, real-time visibility, and actionable business intelligence within their transportation networks."
ADB Safegate's new Center of Innovation in the middle of the state is a $1.5 million investment that will expand its presence in Gahanna, creating 24 new jobs in engineering and production roles with hiring that will begin next year. The company plans to build a new 175,000-square-foot facility at the corner of Science Boulevard and Tech Center Drive.
The company's investment will be put toward technologically advanced machinery and equipment. In addition to accommodating expanded production and warehouse operations, the new Center of Innovation will be utilized as a training facility for North American operations and function as a showcase for customers, suppliers and business partners.
"Expanding into a new world-class facility in Gahanna is critical to our continued growth and keeping our talent pool closely concentrated will spur collaboration and teamwork," said Joe Pokoj, ADB Safegate Global COO/ EVP Airfield/ CEO Americas. "This Center of Innovation will allow us to continue pursuing new advancements in aviation technology with the support of the Region's skilled talent pool and in close proximity to key assets such as John Glenn International Airport."
Cohen & Company's expansion in Northeast Ohio is designed to increase market share while retaining its current talent in the area.
"Northeast Ohio has been our home since we opened our doors nearly 45 years ago," said Randy Myeroff, Cohen & Company CEO. "We are grateful for the support the region has given us, and we know how critically important it is to give back. Adding jobs and recommitting to this region's continued development and rising star status is truly exciting for us."