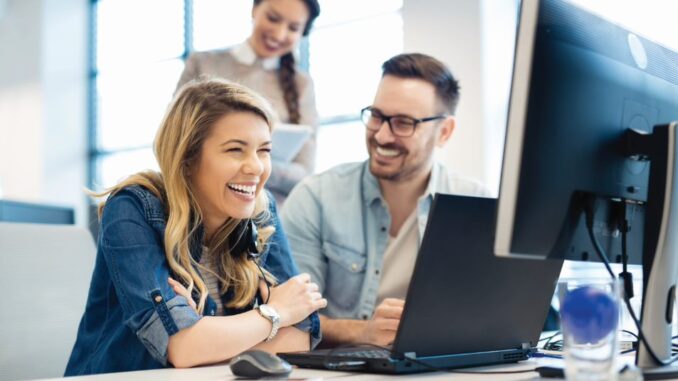 By Deborah Rutledge
Managed Care Organizations (MCOs) and Third Party Administrators (TPAs) each have a part to play in the management of workers' compensation claims, but only one is required for Ohio employers who are insured by the Ohio Bureau of Workers' Compensation.
MCOs contract with the Ohio Bureau of Workers' Compensation to manage claim filing and medical treatment of employees who are injured on the job. Ohio employers are required to choose or retain their MCO during the Open Enrollment period from May 3 to 28, but they are not required to hire a Third Party Administrator (TPA).
Instead, TPAs are private companies that contract directly with employers to help them handle the administrative and financial pieces of their workers' compensation programs. They provide consultant work for employers that choose to partner with them.
TPAs are not required or regulated by the BWC, and can be hired by employers at any time. Some employers hire TPAs to help them manage the responsibilities on their end and save money on workers' comp claims. TPAs do that by administering discount plans through programs such as a Group Rating and Group Retrospective Rating.
TPAs are responsible for evaluating alternative rating programs and discount programs for employers, such as group experience rating, group retrospective rating, individual retrospective rating and self-insurance, among others.
The TPA also processes appeals and files motions on behalf of the employers, initiates claim settlements and pursues handicap reimbursements for pre-existing conditions.
MCOs, on the other hand, are the primary link between injured workers, medical providers, employers and the Ohio Bureau of Workers' Compensation. They file and manage claims, and ensure that injured workers get quality medical care for an injury that occurred while on the job.
MCOs also assist employers in the implementation of recovery and return-to-work programs, facilitating the employee's quick and safe return to work.
As the responsible party for the medical management of any workplace injury, the MCO gathers the initial injury data and the medical documentation, reviewing any treatment request to approve or deny paying bills related to the injury, coordinating care and focusing on a safe and timely return to work for the injured employee.
Employers can choose the MCO that best fits their companies' needs. New employers must select their MCO within 30 days of receiving their Certificate of Ohio Workers' Compensation. If a selection is not made, the Ohio BWC can assign one.
Employers' next opportunity to revisit the choice is during the Open Enrollment period, which usually occurs every two years but was delayed in 2020 by a year because of the COVID-19 coronavirus pandemic. The stretch of time allows the MCO to establish its record with an employer.