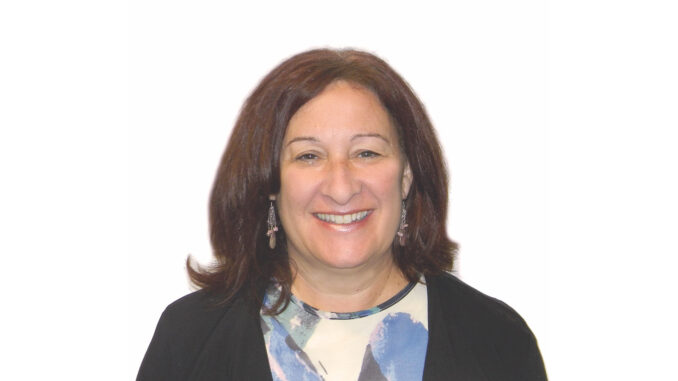 Website helps manufacturers fill a need in sourcing diverse talent
By Terry Troy
It's certainly no secret that many manufacturers today are looking to expand and diversify their workforce. But, at the same time, the market for talented individuals is tight. The solution is often complex, which in turn could cause some companies to stick to the tried and true, rather than address myriad questions and answers.
A new website, called Tapping Into Talent (tappingintotalent.org) may help with the answers.
Tapping Into Talent highlights companies that employ talent from a wide variety of backgrounds that are often overlooked, including veterans, disabled people, "second chance" citizens and neurologically diverse individuals. The website, which is currently focused on manufacturing recruitment and positions, is the brainchild of Adrienne Selko, a journalist with some 19 years of business reporting experience with IndustryWeek.
"I have interviewed a number of companies who have hired employees who fall into these categories and found success with this talent," says Selko. "Yet the information about sourcing this talent, or even the ability to get tax breaks when bringing these employees onboard, is not readily available.
"This site provides examples of companies that employ this talent as well as organizations that recruit and train the talent. Resources about onboarding, benchmarking and tax considerations are on the site as well."
The categories mentioned above offer a very large talent pool. According to Selko, more than 650,000 people ("second chance" citizens) are released from prison each year. Between 15% to 20% of the U.S. population can be described as neurodiverse and it is estimated that 85% of these folks are unemployed. Twenty six percent of the U.S. population has some sort of disability, while over 200,000 veterans are discharged from the service every year.
So what does this treasure trove of talent offer?
According to a report from Accenture, companies that prioritized the inclusion of individuals with disabilities were four times more likely to outperform their competitors in shareholder returns, and have, on average 28% higher revenue, double the net income and 30% higher profit margins. The Department of Labor found that employers who supported those with disabilities saw a 90% increase in employee retention.
The Society for Human Resource Management found that "second chance" hires have substantially lower turnover rates.
As for the neurodiverse, several companies have tracked their impact on organizations. Hewlett Packard Enterprise conducted a program that showed neurodiverse teams are 30% more productive. Deloitte found that companies with these inclusive cultures were six times more likely to be innovative and agile, while employees participating in JPMorgan Chase's "Autism at Work" initiative made fewer errors and were 90% to 140% more productive than neurotypical employees.
While those numbers certainly are compelling, there is something of a reluctance of onboarding diverse people because many companies are unfamiliar with the process. Many companies also don't know how to evaluate diverse talent.
"Finding this talent and measuring them the way you measure and interview other individuals is different for many of these populations," says Selko.
For example, those with autism might not be able to look an interviewer directly in the eye, which might cause the interviewer to disqualify them for a position.
"But if you take that same individual and place them in a room and ask them to solve a problem, they might be able to do it in 15 minutes or less," says Selko.
Resumes might be quite a bit different as well, especially for veterans.
"Their resumes often don't look like our resumes," says Selko. "You often have to look at things a little differently. You have to change and apply what their skills are to what their needs are."