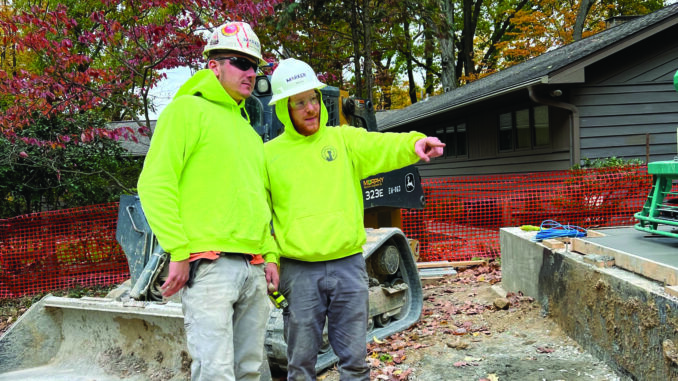 Ohio Foundation of Independent Colleges is helping businesses connect to the state's future workforce
By Corinne Minard
While the current labor market dominates much of the news lately, most business owners know they still need to keep an eye on the future workforce. One way to support and nurture Ohio's future workforce is to support the Ohio Foundation of Independent Colleges (OFIC).
OFIC is a nonprofit that collects corporate donations and distributes funds to its 33 member colleges and universities. These funds assist the 76,600 students who attend OFIC institutions while also impacting local economies and providing opportunities for corporations to strengthen and multiply their pool of future college-educated workers.
Business leaders across the state have found value in supporting OFIC, including Randy Marker, chair of Marker, Inc., a commercial construction and development company with offices in Columbus and Bellefontaine, Ohio. As a longtime supporter of the organization, he's had the opportunity to see the value of this support firsthand.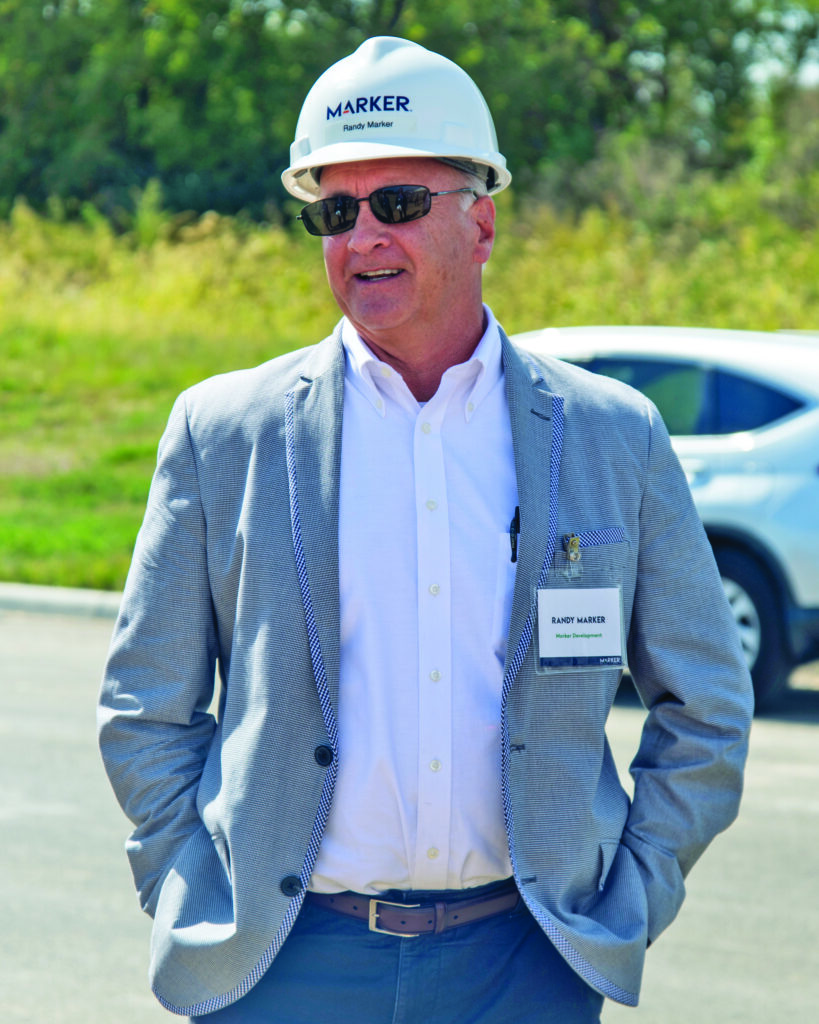 "Through Marker's work with higher education clients, … which has included Wittenberg, Heidelberg, Ohio Wesleyan, Ohio Northern and Bluffton universities and others, … I learned so much about the institutions and their challenges, especially their challenges competing with public universities that generally had far more resources than the private liberal arts schools had," says Marker. "I don't recall who introduced me to OFIC, but I remember that by giving, which we knew supported not only our clients but other similar private institutions, we knew we were supporting all of the OFIC member campuses."
Over time, Marker became more involved with the nonprofit. As a member of a small group of business leaders called the Logan County Founders Club, he led the local effort to secure gifts from community organizations and individuals for OFIC. Marker, Inc., sponsored scholarships through OFIC and took on OFIC students as interns and later employees. Now, he's OFIC's board chair.
Marker says he participates with, and encourages others to support, OFIC because it truly does make a difference in students' lives.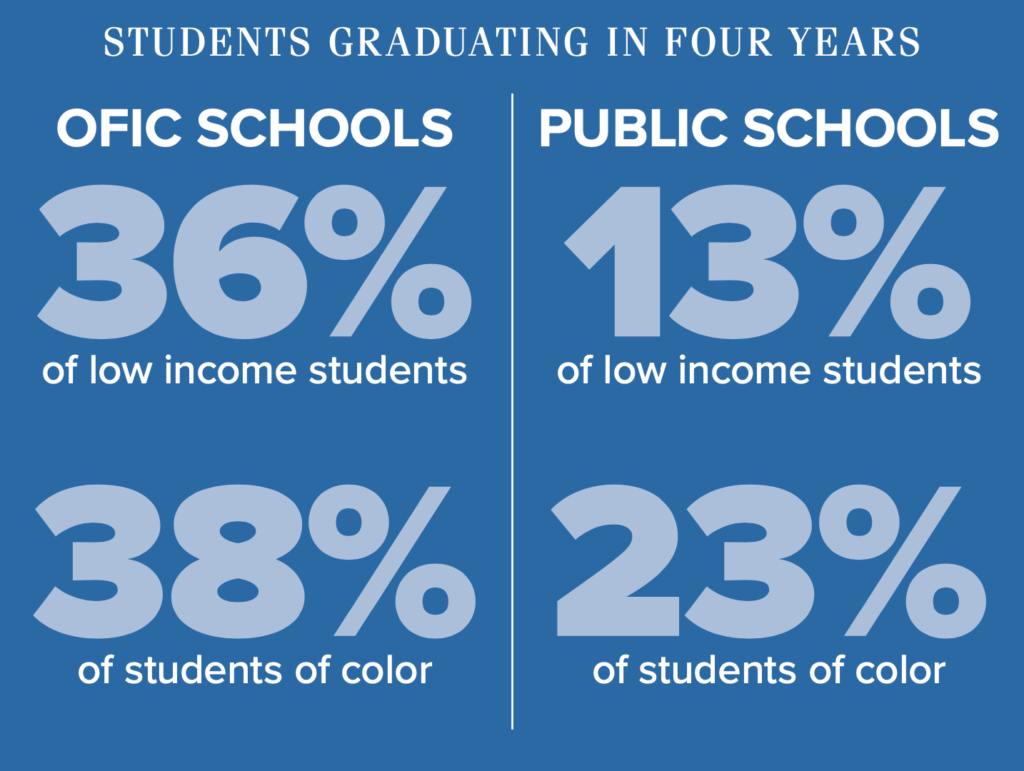 "My primary pitch to businesses is connecting them to the students by encouraging them to give, and in fact to give enough that it would fully fund scholarships, which begin at $3,000 each," he says. "I learned what a difference a $3,000 scholarship made to these students. Initially when I was involved, I thought, 'Does that amount of money really make that much of a difference?' I learned by listening to these students and by talking with them. It's remarkable, what a huge difference these scholarships make in the lives of these students.
"That can make the difference whether they need to have a second job on campus. It could make the difference of whether they can spend more time, whether it's on their studies or more time being involved in campus activities. And, it's often the scholarship that allows them to be more engaged with the campus experience."
Support like this can be particularly important for students of color, first-generation college students and low-income students, who historically have lower graduation rates but also more often thrive in an independent college setting.
"First generation students, 42% graduate in four years compared to 18% in public institutions. Of low-income students, 36% graduate in four years compared to 13% in public institutions," says Marker, citing statistics compiled by OFIC and the National Center for Education Statistics. "And with students of color, 38% graduate in four years from OFIC campuses compared to 23% in Ohio's public universities."
Supporting OFIC can mean more than supporting students and institutions, though.
"Nearly 600 scholarships were awarded to OFIC member campus students. That's a lot of scholarships, but OFIC also—and this is something I'll give OFIC President Bill Spiker all the credit for, this initiative—connects the campuses to the corporations and the students to help fill Ohio's talent pipeline," says Marker.
Businesses that sponsor a scholarship can set certain criteria—location, majors, etc.—to better support students that may be interested in their industry and also help them achieve their hiring goals. Those businesses can also directly connect with those students by offering internships, site visits or executive leadership meet-and-greets so they can be more familiar with the company.
Marker, Inc., has seen great success with the program, recently hiring two brothers who were scholarship and internship recipients.
"They were brought on as interns. They worked on job sites. They worked side by side with project superintendents to get a real feel for the industry to help them better understand what's involved and what is needed and to help them figure out where they fit in this industry, or to the extent they thought they did," he says. "I'm pleased to say that both of those brothers now work for Marker, and we're elated with how they're performing with the company.
"I'd be remiss if I didn't share the conversion rate with all interns, at least at Marker; it's close to 80%. It is an extremely effective way to recruit."
In addition, Marker says OFIC students can bring additional value to their role within a company due to their liberal arts education.
"I find that, generally speaking, those who have come from these independent liberal arts schools seem to be stronger in communication and problem-solving skills. They may not always have the technical skills, but those can be taught here at the workplace," he says. "We realize communication and problem-solving skills are vital to being effective in the workplace and are not as easily taught on-the-job."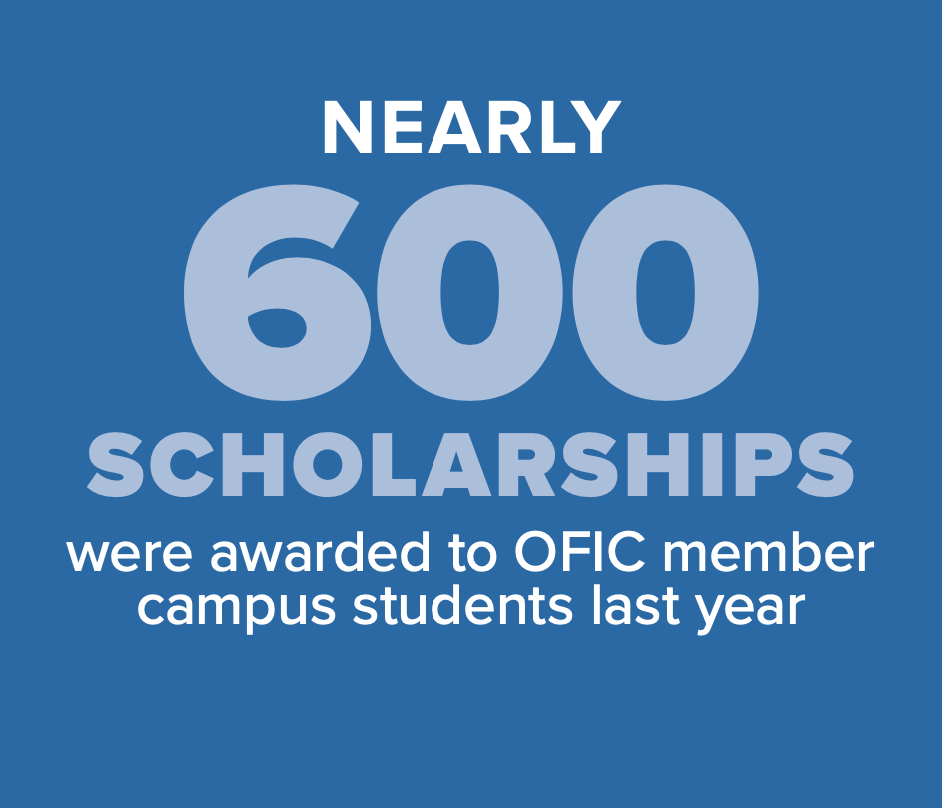 While Marker's support of OFIC has helped students, campuses and his company, it's also personally been a worthwhile venture.
"I am humbled to be given the opportunity to work with so many talented and committed trustees, campus presidents and corporate trustees, alike, who work together to promote independent colleges and universities. These institutions are vital to Ohio. They represent nearly 77,000 students and have over a $2 billion annual economic impact on the state of Ohio," he says. "With the current talent shortage we are facing, partnering with OFIC will help enable corporations to fill the talent pipeline with quality, well-educated and well-rounded graduates. And perhaps, most importantly, partnering or supporting OFIC financially helps provide scholarships to worthy students."