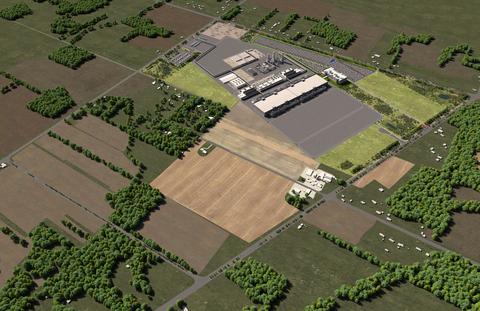 Economic development corporation garners 29,104 new jobs, $6.9 billion in capital investment
By Terry Troy
Kudos to our friends at JobsOhio. Our state's private nonprofit economic development corporation recently offered up its 2021 Annual Report and 2022 Strategic Plan which showed 2021 to be a landmark year, with more than 29,104 jobs created and over $6.9 billion in capital investment made in Ohio.
And this does not include the Intel megaproject, which believe it or not is still on track.
Last month, Intel announced that it was delaying the official groundbreaking on the project, even mentioning that the $20 billion project might be scaled back, if the U.S. does not pass funding for the CHIPS Act—which was passed in the Senate last year and provides $52 billion in subsidies for semiconductor companies. However, the legislation remains a bill and will not become law until the House and Senate reconcile differences in their versions of the legislation that are largely unrelated to semiconductors, including, (you guessed it) climate provisions and issues related to Chinese trade.
While such brinksmanship is typical, especially in this day and age of politics, Intel may be engaging in a little of its own with its delay of the official ceremonial groundbreaking, which was slated for July 22. According to published reports, Governor Mike DeWine has said that he thinks that Intel may be trying to leverage Congress to hasten the passage and reconciliation of the bill.
Let's all hope it works.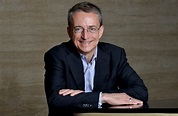 Pat Gelsinger, CEO of Intel, has also gone on the record as still believing in the Ohio. However he also added that future investment could be impacted—and who could blame him? In the meantime, the company has invested $111 million for 750 acres in New Albany. There are also published reports of construction crews already at the site, preparing the land for eventual construction.
If Congress can put aside its differences and reconcile the CHIPS Act, it will be good news for our entire state. It should also help JobsOhio's Annual Report for next year. As was mentioned earlier, the results for 2021 were pretty spectacular.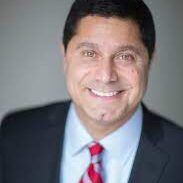 "We remained steadfast in our commitment to move at the speed of business to attract new jobs for Ohioans, marking a banner year for JobsOhio and tracking strong momentum going forward," said JobsOhio President and CEO J.P. Nauseef. "Intel has caught the attention of business leaders who didn't consider choosing Ohio before this year, and we're proving the state is a major competitor for attracting new business tech, advanced manufacturing, and other rapidly growing sectors that are looking to tap into our growing talent pool and strong business climate."
In 2021, JobsOhio continued to focus on ten target industries with high productivity, wages, and economic impact. These industries are tracked because they are "traded sectors," which means the jobs could be located anywhere and are not tied to providing local services. After the challenges presented by COVID-19, JobsOhio's targeted sectors remained resilient, with
aggregate employment fully recovered to pre-pandemic levels. The ten sectors comprised 36% of Ohio's gross state product, 28% of its payroll, and 21% of its jobs.
Founded 11 years ago, JobsOhio is a first-of-its-kind private economic development corporation that invests in Ohio's future. In 2021, JobsOhio took a strategic approach to focus on how the state can best capitalize on its proximity, workforce, infrastructure, and growth opportunities. These strategic initiatives included:
· TALENT: Home to a labor force of almost 5.7 million people and hundreds of higher education institutions, Ohio continues to fuel one of its greatest assets for business: a robust, skilled, and hardworking workforce.
· SITES: SiteOhio gives companies access to an inventory of shovel-ready sites, while the Revitalization Program provides financial assistance to companies that want to redevelop abandoned, neglected, or contaminated properties
· INNOVATION: Together with the state of Ohio and our healthcare and university partners, JobsOhio has launched one of the nation's most ambitious and comprehensive economic development initiatives. The Innovation Strategy creates Innovation Districts, funds grants for new R&D centers, and provides businesses with essential growth capital
· INCLUSION: As part of the JobsOhio 5-Year Strategic Plan, our inclusion work encompasses intersecting dimensions of underrepresented populations and geographies. As a result, JobsOhio is investing $14.4 million annually across three inclusion-focused programs. By the end of 2021, we awarded grants to 200 companies that, in turn, have stimulated over $100 million in total investments.
Earlier this year, JobsOhio was awarded a gold Stevie® Award in the large government or non-profit organization category in the 20th Annual American Business Awards® today.
The American Business Awards are the U.S.A.'s premier business awards program. All organizations operating in the U.S.A. are eligible to submit nominations – public and private, for-profit and non-profit, large and small.
More than 3,700 nominations from organizations of all sizes and in virtually every industry were submitted this year for consideration in a wide range of categories, including Startup of the Year, Executive of the Year, Best New Product or Service of the Year, Marketing Campaign of the Year, Thought Leader of the Year, and App of the Year, among others. JobsOhio was nominated in the large Organization of the Year – Non-Profit or Government category.
JobsOhio played a pivotal role in convincing Intel to choose Ohio as the site for its new hi-tech campus to manufacture semiconductors.